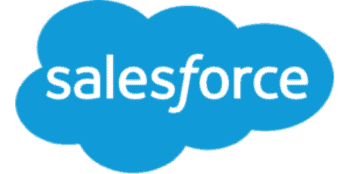 Salesforce
Salesforce is a CRM system for sales, service, marketing, and more that doesn't require IT experts to set up or manage. Extensiv Integration Manager connects to your Salesforce account to pull in orders and send back tracking and inventory information.
No extra fees.
All order sources are included with all plans.
---
Choose a destination to integrate with Salesforce
Choose a source to integrate with Salesforce
110+ Ecommerce Integrations, 80+ EDI Retail Partners, 90+ Warehouse Systems, 1000+ 3PL Integrations, Millions of Orders!
"3PL Central has taken a pivotal role in our growth — which was 247%. We are at maximum efficiency, 99.9% inventory accuracy, and customers are ecstatic."
— LMS Logistics Solutions
"3PL Central has taken a pivotal role in our growth — which was 247%. We are at maximum efficiency, 99.9% inventory accuracy, and customers are ecstatic."
— LMS Logistics Solutions