They Expect Reliable,
Fast, and Free Delivery
The Models of the Past Cannot Deliver on Today's Consumer Expectations
Brands and third-party logistics companies need to transform their fulfillment operations to succeed in the new world of commerce.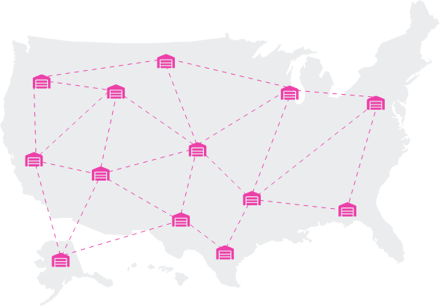 Extensiv Changes Everything
Our software platform helps brands and 3PLs replace the static models of the past with revolutionary new fulfillment networks that:
Locate inventory close to consumers
Enable intelligent distribution
Reduce fulfillment costs
Accelerate delivery
One Solution for All Growth Stages
Brands and 3PLs can use our integrated suite of technology products to fulfill consumer demand anywhere, anytime, and from any channel with superior flexibility, insights, and service.
Access to 2,000 connected warehouses
Integration with 150+ shopping channels
No painful migrations
Fulfillment at the Speed Consumers Expect
When consumers can buy anything, anytime, from any channel and get what they want quickly…everybody wins.