More Inventory Management Topics
Multichannel retail and distribution is now a requirement for brands to be successful in ecommerce. Businesses not only need to be selling on multiple sales channels, but they also need to overcome the difficulties associated with the multichannel sales model, including tracking, managing, and shipping inventory.
Inventory management can get very challenging very quickly, and if you don't have the structure and tools to secure inventory and fulfill orders, your business can crumble under the pressure.
Purchases and production orders also add to the complexity of inventory and warehouse management in a multichannel structure. That's why inventory management software (IMS) has become such an essential piece of the multichannel operations puzzle. This type of software offers multiple features that span inventory, shipping, warehouses, accounting, and vendor management, which collectively helps to prevent lost sales and unhappy customers.
What is multichannel inventory management?
Multichannel inventory management is the process of keeping track of inventory from different sales sources and storage locations for ecommerce, retail, marketplace and wholesale. With multichannel inventory management, you can easily oversee stock levels, reorders, and inventory forecasting to accurately plan for inventory turnover.
Multichannel management solutions allow you to focus on the growth of your business, rather than spending excess time and money tackling the ins and outs of your inventory.
Common challenges in multichannel inventory management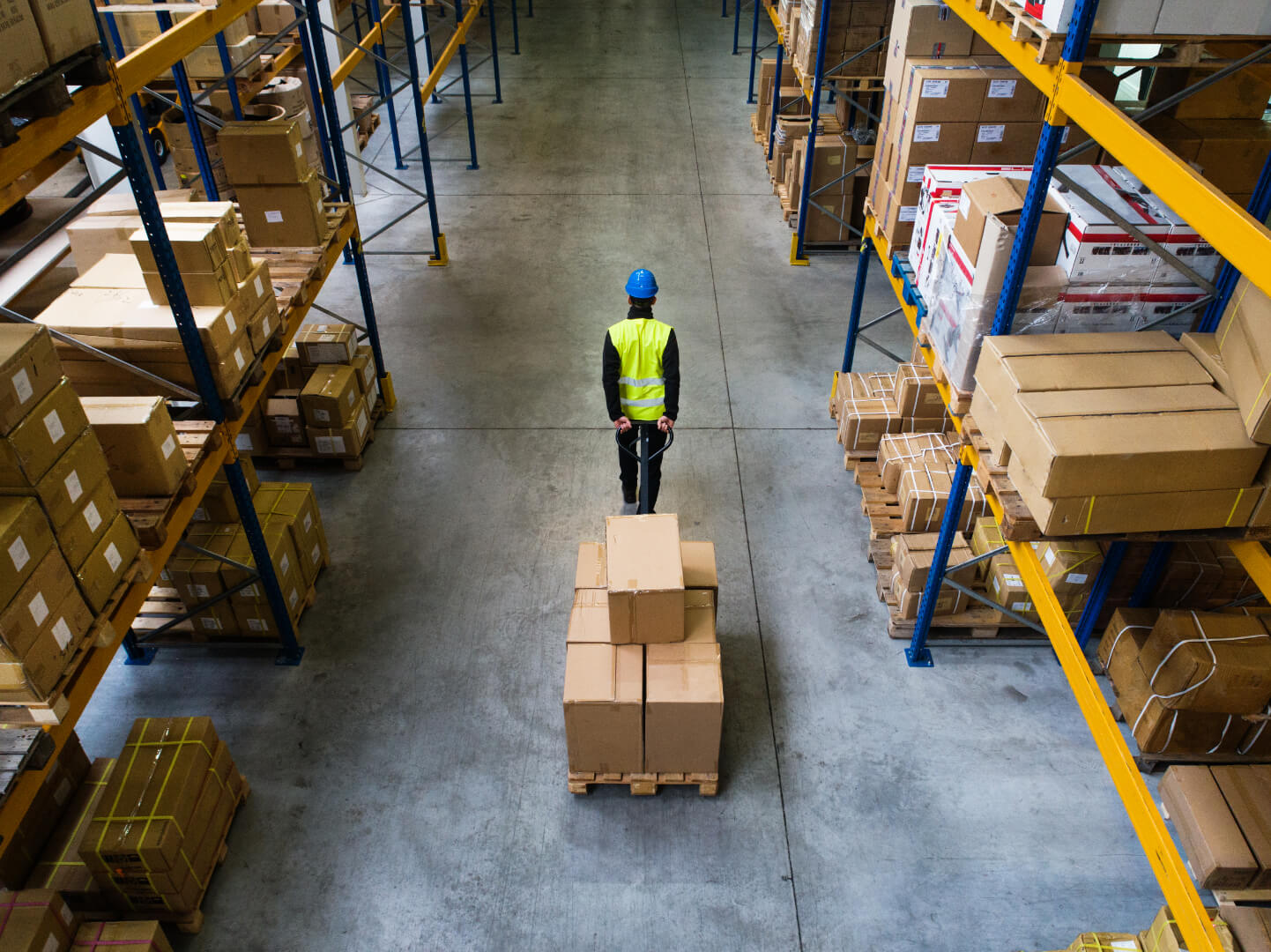 While utilizing the right tools is the key to making a substantial impact on online marketplaces like Amazon and Walmart, it's still possible to run into a few issues. That's because multiple sales channels expose businesses to a variety of risks, and relying on ineffective solutions is likely to land you in hot water.
Here are some of the most common challenges faced by multichannel ecommerce companies:
1. Too much stock
Having too much stock is a drain on financial resources that can limit future investment since unmoved inventory translates to greater storage fees and higher insurance rates. This increased overhead will ultimately result in a restriction of cash flow, which is never the goal.
2. Wasted space
Stocking the wrong products in multiple warehouses impacts both your finances and total storage space. The less available space you have to fill, the harder it becomes to replenish items that are selling well. Limited space makes it much more challenging to meet the demands of consumers, culminating in unhappy shoppers who may not return to your business.
What's more, you're also incurring holding costs for storing the stagnant inventory, which then cuts into your overall profits.
3. Overselling
When a business sells on multiple channels, they often find they're at risk of taking payments for products that are not immediately available. The potential for overselling should be a significant concern, as it leaves customers unhappy; canceling an order can ruin their experience, damage your reputation, and increase the possibility they'll never return to your online store.
4. Inventory Visibility
Expanding your sales channels generally requires you to expand your fulfillment footprint to have the capacity to store inventory across multiple warehouses, thus splitting your stock among different locations. While this offers greater fulfillment coverage, it also leads to a variety of challenges especially for marketplace sellers who rely on FBA.
Splitting the order can lead to higher shipping costs (and potentially longer delivery timelines). It also creates a more convoluted operational workflow for your warehousing and sales channels if you aren't strategic about where inventory is stored.
Today's consumers bounce between omnichannel experiences with ease, constantly in search of the best products, the best service, and the best price. Keeping a consistent brand presence on all the channels where consumers are shopping is integral to your success in driving shopping cart conversions.
In the digital age, shoppers have more power than ever, which is why brands need to be direct-to-everywhere. Legacy ERPs simply can't support the omnichannel order and fulfillment experience expected by modern digital customers. Expanding your reach often means a rapid deployment of growth into new sales channels, which may include:
A dedicated ecommerce web store on platforms like Shopify, BigCommerce, or WooCommerce.
Product listings on marketplaces like Amazon, Walmart, Etsy, or eBay.
Social media shop functionality on sites like Instagram, Pinterest, Snapchat, and Facebook Shop.
Physical outlets in the real world, either through a traditional brick-and-mortar store, wholesale partnerships, pop-up shops, or new age retailers like b8ta.
As you can see, stock management grows increasingly more involved as you diversify your mix of sales channels. But in a consumer-driven ecommerce landscape, inventory management is pivotal for profit-generation, efficiency, customer satisfaction, and positive supplier relationships.
Efficient inventory management is necessary for modern businesses to overcome these operational hurdles. Using the right inventory management software eradicates many of the supply chain, sales, and inventory hurdles that can limit a multichannel business model.
4 factors to look for in multichannel inventory management software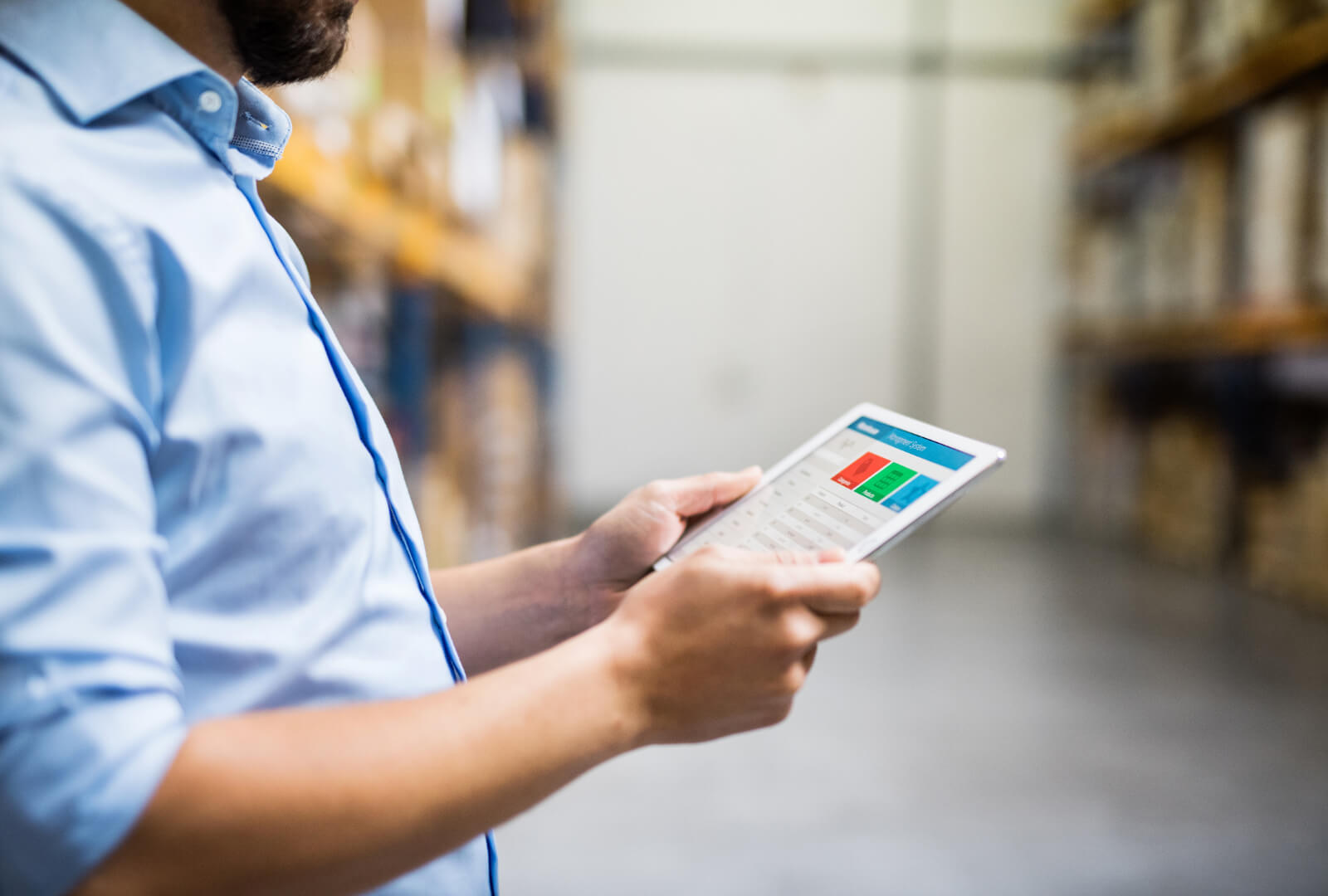 There are a variety of options to consider when it comes to finding the best — and most reliable — multichannel inventory software. Choosing the right software requires you have a clear idea of your specific business needs, the size of your business, and your number of warehouses.
Inventory management in a multichannel world can be complicated. It requires you to be well-versed in the unique capabilities and integration required to sell and replenish your products - which varies from business to business. Selecting the right mix of tools can help prevent redundancies and workflow breakdowns. With that in mind, there are a few factors to evaluate so you can source and integrate the best software option for your inventory management. These include:
1. Inventory Control and Forecasting
As the cornerstones of your inventory management, inventory control, and forecasting should be a priority when you're narrowing down your software options. Before you commit to a certain system, it's in your best interest to take a closer look at the following:
Stock Keeping Unit (SKU) Flexibility
The best software allows you to track individual products, core components, product variations, and of course, independently track bundles and kits. This SKU flexibility opens up immediate access to your product data and helps you better track your inventory across all channels to replenish on-time and monitor best-selling products.
Forecasting
The history of a product's sales is a core component of inventory forecasting. Your software should track and store sales data for years so you're able to refer back to it or use it in your inventory planning calculations. This has become especially important as COVID accelerates ecommerce adoption. Brands and marketplace sellers with accurate inventory forecasting in place are better prepared to capture the gains.
Channel View
The secret to more effective inventory management is gathering information across every one of your sales channels, with a goal to establish a single resource for your sales data, fulfillment data, and supply chain automation workflows. Ideally, you should also be able to compile the information from each sales channel to get a holistic view of product performance and operating profitability on a per-SKU, per-channel basis.
2. Barcoding and Scanning
This is one of the most important factors for larger businesses with multiple warehouses and fluctuating inventory levels, as barcoding and scanning makes it much easier to collect real-time data from your various warehouse locations and ensure you're working with real-time, accurate stock data.
If you adopt barcoding technology, it will become a crucial aspect of your multichannel software management. However, not all multichannel inventory management software can integrate with barcode systems. Double-check that all of your tools will work together and that your operations software supports your barcode accessories. Another solution could be using your mobile device to scan stock - this will require an app like Barcoders.
3. Analytics
The inventory analytics you can access within your software will also influence the effectiveness and efficiency of the tool. That's why it's imperative to do your research into what reports the software provides, and to prioritize in-depth access to the data you need. Be sure the business intelligence you collect is both actionable and measurable, so you can make the appropriate improvements or adjustments as your business continues to sell.
4. Customization and Configurability
Customization is not always easy with certain inventory management software. Yet customization and configurability is a fundamental feature since no two businesses operate the same way. The more you can customize and configure your multichannel software, the easier it will be to implement. Look for options with a robust App Store or directory of integrations.
4 benefits of multichannel inventory management
An inventory management system will only enhance your business if you use it in the right way, so you need to make sure the solution you pick is a high-quality match for your existing business model. You'll be able to make a more informed decision regarding your inventory management solution if you take the time to examine:
The future growth potential of your business and the scalability of your solution.
The number of channels you are currently using and where you'd like to expand to next.
The systems and applications that need to be integrated into your IMS solution.
Inventory update frequency and safeguards to prevent overselling across channels.
Your budget for inventory management tools.
How many suppliers your business relies on, plus the data they need to replenish more efficiently.
These primary factors for choosing an inventory management tool will determine which software accommodates your current structure. Even so, it's good to acknowledge any additional features or capabilities, as these can indicate how the system will help your business scale.
1. Data Integration
Using management software means you can avoid the time-consuming process of manual inventory updates. Manually updating your inventory on each channel exposes a business to a number of human errors, the likelihood of which increases if you have products that sell exceptionally well; there's always a chance more units will sell while you're conducting manual updates, thus causing inaccuracies.
Businesses who use automation to handle these updates can respond quickly to orders and guarantee faster shipping turnarounds. The larger a company is, the more time and resources can be saved using electronic data interchange (EDI).
This integration improves the synchronization between your sales channel listings and the available stock at your warehouses. It also gives you a single location for evaluating and updating inventory-related data, which is then reflected on all of your channels at the same time. In other words, real-time syncing enables businesses to maintain control as their sales volume increases across multiple channels.
Another benefit of real-time inventory data is to enhance accounting and reconciliation activities. Whether you use quickbooks or a native accounting functionality that comes with your ecommerce platform the ability to automatically sync inventory data to your books becomes essential in maintaining solid business intelligence.
2. Supply Chain Automation
Order fulfillment is one of the final stages of the customer journey. However, it's arguably the most important step in the process, because you've committed to delivering your product to your customers — the last thing you'd want is to be forced to tell them you don't have the inventory on hand. Fortunately, with improved inventory management solutions, you can maintain the integrity of the post-purchase experience and uphold customer satisfaction with every order.
Businesses can work with anywhere from one to thousands of suppliers, which makes managing stock a real challenge. The way your company partners with its suppliers will have a significant impact on your ability to restock and fulfill orders across your marketplaces. It will also require a more efficient method of communication, as errors increase when you combine a broad portfolio of suppliers with a multi-warehouse structure.
In addition, you'll want to look into shipment tracking, shipping labels and update capabilities, since frequent shipment updates reduce customer anxiety and decrease the risk of buyer's remorse. By automating these updates, your customer service team will no longer be bogged down with order inquiries. Instead, order tracking will appear via an email or app, helping the customer feel confident about their purchase and improving your brand's reputation in a big way.
Inventory management software also acts as a database for insights on all of your suppliers. Management systems allow you to track critical information like pricing, minimum order quantities, and production lead time for each and every supplier. So not only does inventory replenishment become much more efficient, but it opens the door to increased levels of automation and optimization for your reordering process. Plus, the most advanced inventory management software can automatically generate purchase orders when stock is low and recommend order quantities in a snap. When an inventory management system is combined with order routing and fulfillment capabilities you can also benefit from automatic shipping label creation, automatic calculation and rate shipping based on warehouse and destination locations, and much more.
Inventory management software is central to avoiding the pitfalls of supply chain management. The right software will provide you with the data you need, and automate your reordering to save your company valuable time and money.
3. Access Inventory Management Metrics
Access to data is the foundation for better inventory management. The problem is, there's so much data available, it can become incredibly overwhelming. That's why it's necessary to familiarize yourself with the best ecommerce operational metrics for your business, which largely depend on your multichannel inventory management KPIs. Though these KPIs will vary among different companies, most business models benefit from the following metrics:
Inventory Turnover
All business owners need to know how often they sell inventory over a set period of time, as keeping track of inventory turnover offers a clearer picture of what's selling and what isn't. Turnover can be calculated using a basic equation: cost of goods sold ÷ average inventory costs or sales ÷ inventory.
Gross percent of margin
Gross percent of margin is one of the most fundamental metrics to measure because profitability greatly impacts the future of your business. Be aware that target profit margins will vary by industry — some business models might set a goal of roughly 35% gross profit, while other sectors (like food and beverage) might have a target of 40%.
Customer Fulfillment Rate
The most successful companies continually measure how well their orders are meeting customer expectations. To maintain a positive fulfillment experience between your customers and your brand, orders need to show up on time as often as possible. If your data reveals you're not delivering products within the given timeframe, it becomes much easier to identify an issue with the fulfillment process (to then hopefully improve your customer fulfillment rate).
Carrying Costs
Carrying costs refer to the overall cost of your inventory overheads, including all the expenses you incur within your storage setup. To determine your company's carrying costs, you have to look beyond necessary expenses (such as rent and utilities), and evaluate more in-depth metrics like perishability, shrinkage, insurance payments, and the ongoing employment costs associated with your warehouse team.
Inventory Age
One of the most revealing metrics to investigate is how long it takes to move a unit of inventory out of your warehouse after it arrives. The longer you hold an item in storage (that is, the older its age), the greater its carrying expenses.
As stated above, you can calculate inventory turnover by dividing the cost of your goods sold by your average inventory costs. Within reason, you want as high a ratio as possible.
Most inventory management tools can crunch these metrics for you. This is great news, since tracking your progress is vital for optimizing your business and making your investments count.
4. Optimized Product Control
The more you develop an understanding of your sales trends and the popularity of your products, the easier it becomes to manage your inventory. Taking control of your product supply means you're better able to anticipate the demands of consumers and ensures you meet their expectations with every sale.
The more you understand your product selling patterns, the simpler it is to streamline and improve inventory management across multiple sales channels and warehouses. Consider addressing the following aspects of inventory management:
Prioritizing high-performing products: The average business typically trusts the rule of thumb which says 80% of online sales are generated by 20% of your products. Having a solid grasp on the most significant, profit-generating products makes it far easier to guarantee your best-sellers are never out of stock.
Forecasting: Holding on to too much stock is expensive, but anticipating dips or increases in future sales can be difficult to nail. Still, forecasting can be quite beneficial when it's done correctly. To do so, you need to monitor historical sales data and keep an adequate supply of safety stock, which can alleviate many of the issues caused by seasonal fluctuations and warehouse management.
You should also think through any promotions you're planning that might impact your sales projections. If you have a big marketing push coming up, you'll want to make sure you have enough inventory to adequately (and accurately) fulfill those impending orders.
Tools and resources for multichannel inventory management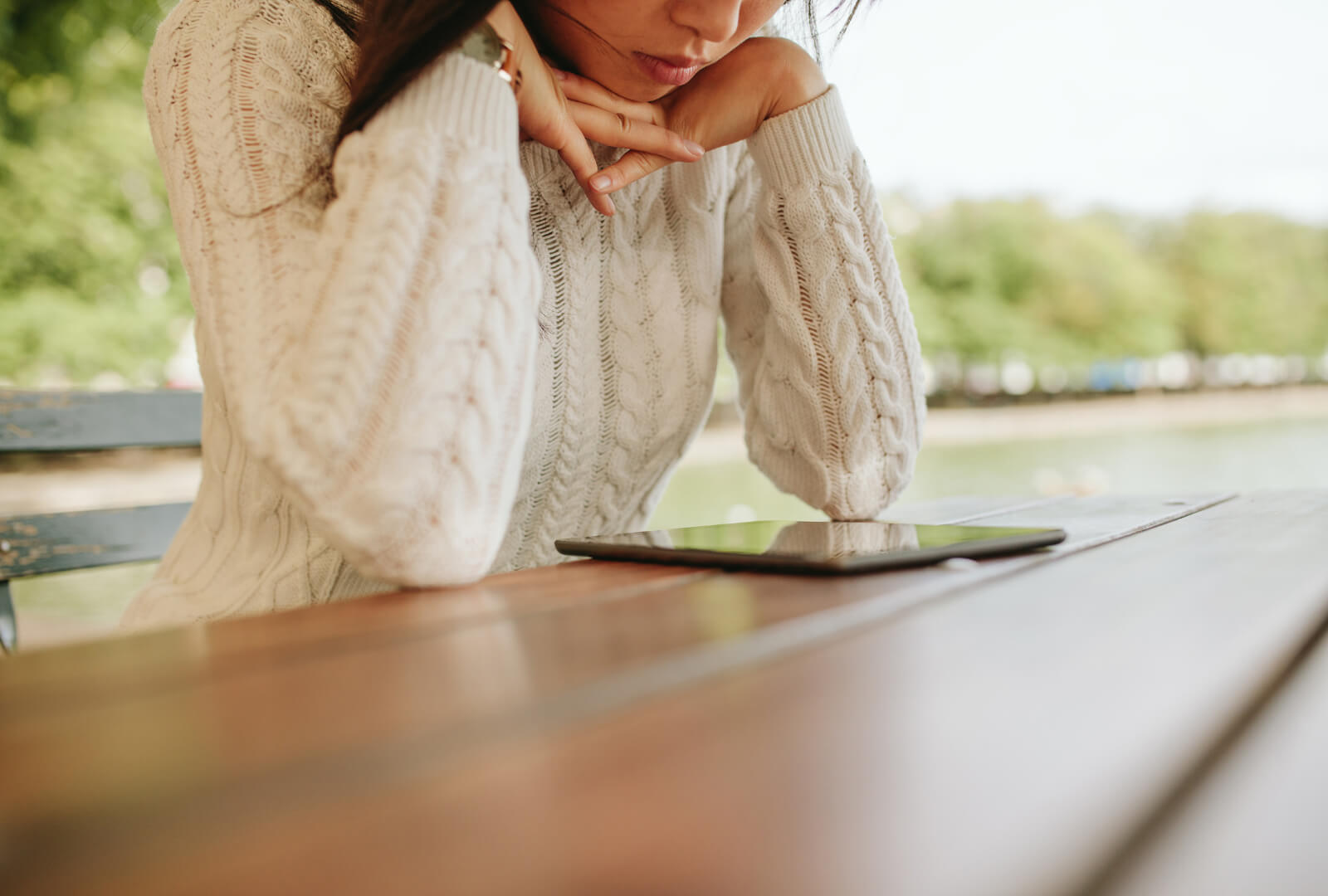 There is a wealth of resources out there for anyone who wants to be more adept in multichannel inventory management. In addition to tutorials on inventory management software, other resources to investigate include:
Identifying and making use of the right inventory management tools is dependent on your ability to develop a stronger understanding of best practices.
Examples of multichannel inventory management success with Extensiv Order Manager
Extensiv has been helping businesses achieve superior functionality and operability for years now. Thanks to Extensiv Order Manager's multichannel inventory management solutions, direct-to-consumer brands, and marketplace, sellers can find the support they need to enhance every step of their supply chain, all without having to break the bank or allot countless hours to do so.
1. Death Wish Coffee delivers on demand with Extensiv Order Manager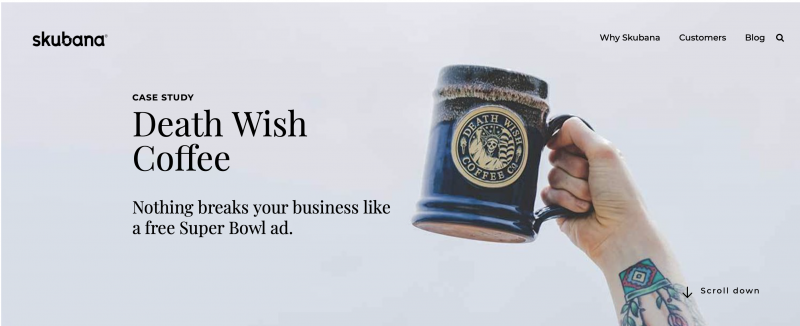 When Death Wish Coffee won Intuit's Small Business Big Game competition back in 2016, they were rewarded with a 30-second commercial spot during the Super Bowl. With this level of exposure, it's no wonder Death Wish saw a tremendous spike in sales after their commercial aired; sales that day were 20 to 25 times higher than an average Sunday prior to the game.
And while the increased cashflow was certainly welcome, Death Wish wasn't prepared — nor did they have the systems in place — to handle this surge in sales orders. After running into a massive issue with overselling, it was clear they needed a management solution that could help navigate this influx in processing and fulfillment. Fortunately for them, Extensiv Order Manager delivered.
Since implementing Extensiv Order Manager's multichannel inventory management system, the Death Wish team has yet to oversell on a single item, has branched out to new sales channels, and has been able to focus more energy on new products and strategic promotions. Today, with one warehouse, two 3PLs, hundreds of kitted products, and thousands of orders fulfilled, Death Wish is truly the embodiment of operational efficiency and scalable growth.
2. Tushy's 10x growth with Extensiv Order Manager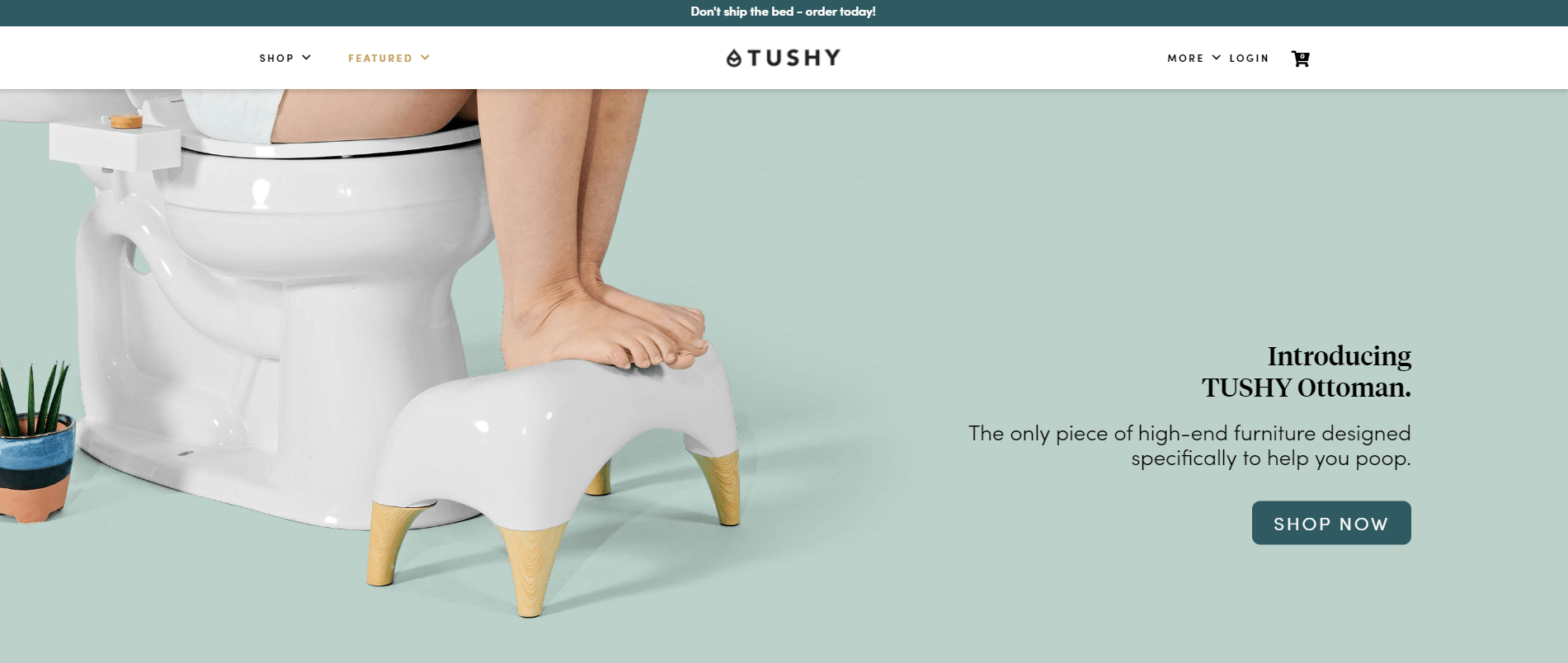 Tushy is on a mission to transform the bathroom into a healthier, more sustainable, and more delightful space for people to use. Although Tushy's bidets have been on the market for some time, it wasn't until the spring of 2020 (and the ensuing nationwide shortage of toilet paper) that the company really became a household name, and experienced an unprecedented increase in customer orders.
But as luck would have it, a full six months before the world had any knowledge of a pandemic, Tushy COO and co-founder Justin Allen, along with CEO Jason Ojalvo, went looking for a management solution to suit their needs as they scaled. By adopting Extensiv's multichannel inventory and order management software at that time, Allen and Ojalvo perhaps unknowingly prepared their company for what was to come.
When they saw an incredible volume of incoming orders in the spring of 2020, Tushy was able to pivot from an on-demand fulfillment company to a backorder company in just days. Extensiv Order Manager played a crucial role in supporting Tushy through this shift in fulfillment, by providing greater order control, better order handling, and cutting their order lead times in half.
Not only did Tushy scale 10x in a matter of months, but with the help of Extensiv Order Manager, they were able to navigate a completely different inbound and outbound supply chain, resulting in amazing success and a clear path forward to pursue even greater milestones.
Useful external accessories for multichannel inventory management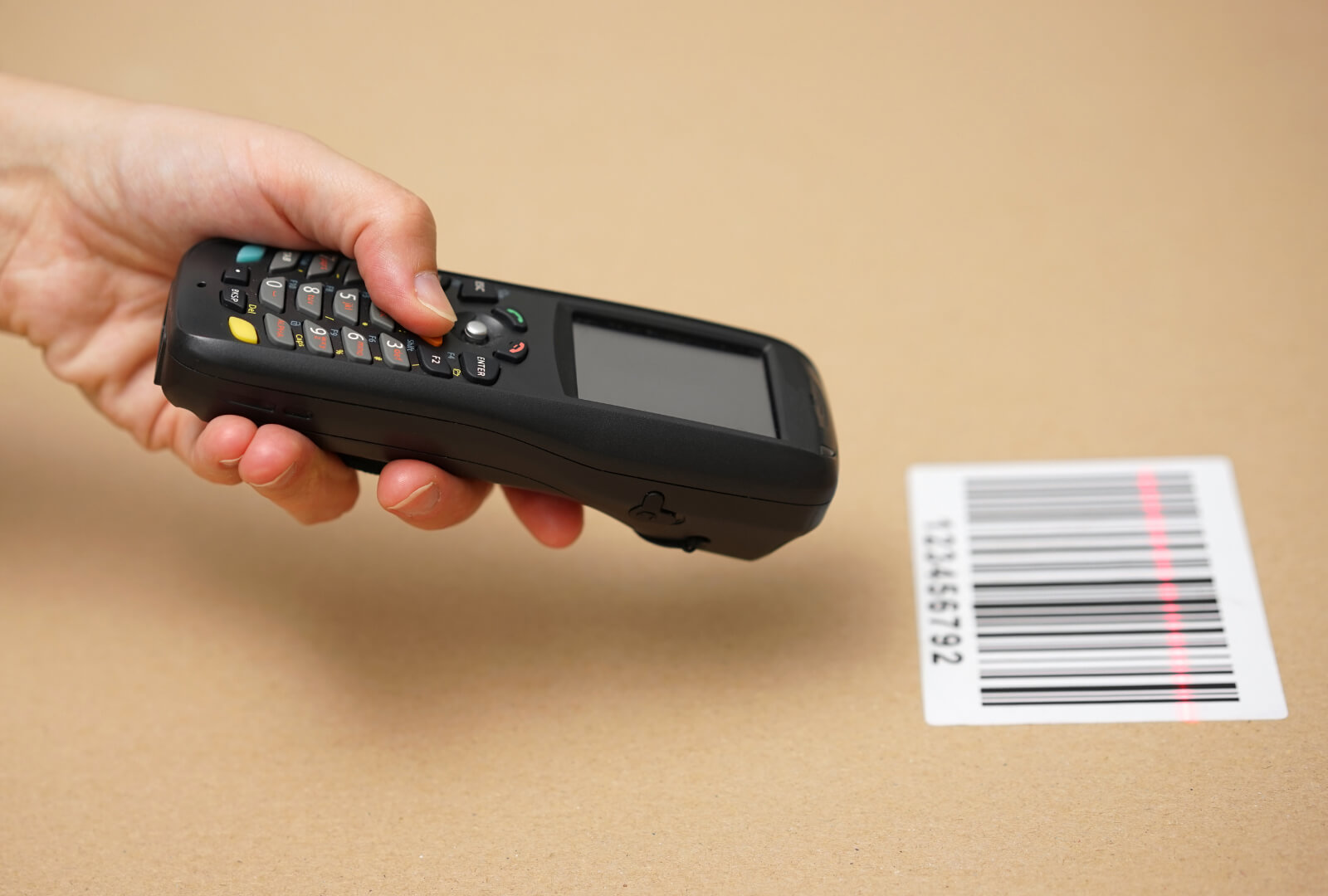 When it comes to enterprise resource planning and multichannel inventory management, having the right software is only the first step. Depending on the structure of your operations, you may need to integrate inventory management hardware into your system to secure an ideal product management workflow. To achieve optimal results and efficiency, you're wise to consider using some of these external accessories available from Extensiv Order Manager.
Barcode scanners
Barcode scanners are vital for businesses with multiple warehouses and fluctuating inventory levels. Scanners make it easy to gather data from all of your warehouse locations, in addition to streamlining stock control and decreasing fulfillment time. What's more, barcode scanners mitigate the risk of delays, efficiency roadblocks, and missed sales, by alleviating many of the time-consuming and error-prone aspects of inventory management.
With that said, not all software can integrate with barcoding technology. When you're searching for the right fit for your business, be sure your management solutions communicate with your barcoding accessories to automate updates to your channels once orders have shipped.
Counters
Counters deliver accurate inventory levels and keep your operations running smoothly regardless of your order volume. By maintaining a precise, up-to-date inventory count, you can build your product database as it truly exists in your warehouses. With each listing SKU that sells (regardless of sales channel), expert inventory counters will immediately deduct items from the master SKU. Plus, with each change in inventory value, Extensiv will automatically send inventory updates to your sales channels in 15-minute intervals.
Pallets
Effective inventory management is a must for any warehouse, and thanks to pallets, you can quickly separate inventory into units that are easy to count and track. By using inventory systems like pallet barcode scanners, warehouses can efficiently monitor stock as well as inbound and outbound shipments by the barcode IDs on the pallets. And because pallets are much stronger than other shipping containers, they can hold more (and heavier) products without the risk of breaking.
Moreover, forklift operators can also place pallets on high shelves, opening up tons of vertical organization possibilities. Warehouses can store product two, three, or more shelves high with just a simple slotting-in process. But without pallets, you'll likely waste countless hours placing and removing products from high shelves (if you can implement a vertical approach at all).
Conclusion
Multichannel inventory management software is essential to any business who hopes to be high-functioning and highly-effective. Companies of all sizes need the most efficient inventory strategy possible, one that optimizes the customer experience and provides a smooth customer journey, while also balancing the budgetary restrictions that come along with daily operations.
If you want to avoid overstocking, stock-outs, and ensure shoppers receive what it is they ordered, you'll need to develop a sophisticated multichannel inventory management process. Choose the right software, and your ecommerce business will reap the benefits in no time. And if you're looking for a 3PL partner to help you continue to scale your business, check out the fulfillment marketplace to find a list of pre-vetted 3PLs trusted in the industry.