When Amazon launched its Prime service back in 2005, it had unknowingly started a new trend in the world of online shopping — convenience.
Whereas previously customers were at the mercy of retailers to ship products, Amazon raised the bar by guaranteeing two-day delivery to all Amazon Prime subscribers. Now, over a decade later, delivery speed has become something of a battleground in e-commerce.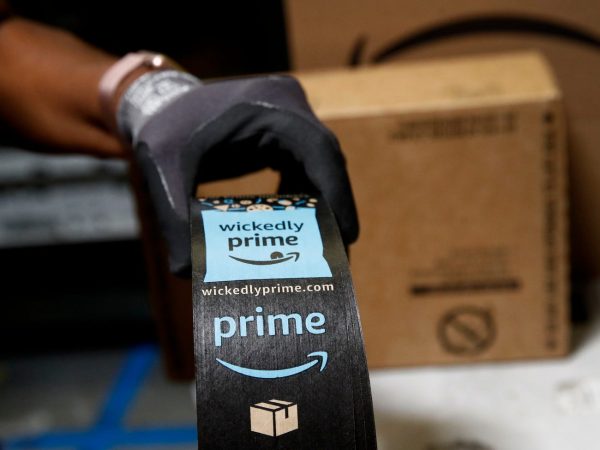 Source: Business Insider
Amazon and Walmart continue to invest significantly in their supply chain as they compete to provide the fastest shipping options to consumers to drive sales on their marketplaces. By the end of 2019, Walmart's next-day delivery service will be available to 75 percent of the United States population. They also offer the Walmart 2-day shipping guarantee, meant to compete directly with Amazon Prime. On the other hand, Amazon has recently pledged to transform its two-day Prime free shipping program into a one-day free shipping program, paired with $800 million in Q2 spending to that end.
This "shipping war," coupled with Amazon's market capitalization, has fundamentally changed customer's delivery standards. Today's consumers want their products now. According to Deloitte, only 42 percent of U.S. online shoppers consider three-to-four-day delivery to be "fast." 89 percent of shoppers believe one-to-two-day deliver to fast, but this is down three percent from two years ago. This decreasing trend indicates even one-day shipping to some is considered slow, and if history tells us anything, it is that this perception will continue to grow.
But where does this leave smaller retailers and brands? Same-day delivery is becoming increasingly mandatory for brands that want to stay competitive, let alone grow. According to a survey of DTC brand leaders, 57 percent said they would need to profitability delivery same-day shipping to double their revenue.
Smaller retailers that don't have access to the same resources as Amazon and Walmart to ensure that their delivery speeds match customer expectations through strict inventory and supply chain management. This article will explain how same-day delivery affects your supply chain and discuss the resources you can use to optimize your delivery times.
"The biggest reason why TKEES is implementing a multi-warehouse framework is to provide a higher level of speed and service to our customers. While same-day shipping is the standard set by Amazon, we want to get to a point where we're able to fulfill orders within one or two hours after an order is placed. That level of service would be unparalleled, and in certain metro areas, it is possible to do this with little operational risk." - Daniel Abramov, CDO, TKEES

Find more insights in our latest report – Here & Now: A Guide for the Modern D2C Brand.
The Effects of Same-Day Delivery on the Supply Chain
To meet consumer demand, retailers tend to offer options like same-day delivery, next-day delivery, and two-day delivery to customers. Thanks to services like Amazon Prime and Next Day Delivery by Walmart, consumers today can place an order on their phone and expect to receive it within 24 hours. A survey of consumers worldwide revealed that 80% want same-day delivery.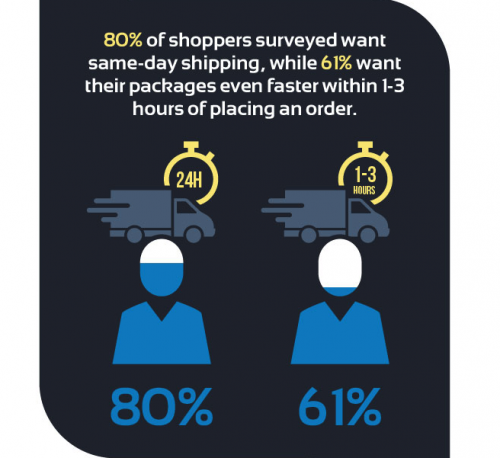 While offering speedy delivery times appeals to customers, the benefits to retailers aren't just in the acquisition. With tiered pricing options, same-day and next-day delivery can increase profit margins as well.
41% of all customers are willing to pay extra to have their order in hand as soon as possible, meaning businesses can charge a premium for such a service. There is a balance in finding the optimum delivery prices, and retailers tend to gather data by testing different prices to learn the market value of fast delivery.
However, providing this convenience can be burdensome for retailers:
High error rates:

Higher risk of errors or incorrect shipments as distribution centers try to process orders quickly.

High return rates:

Increased shipping volumes also leads to a higher rate of returns. The influx of returns puts an additional strain on fulfillment teams.

Reduced efficiency:

More staff is required to handle the increased same-day shipping volume. Even if a company decides to use automation to fill the gap, it requires teaching staff how to use the technology

Warehouse restructuring:

Retailers must be more strategic about their warehouse footprints to make the most of zone shipping. Fulfillment teams must also have better alignment on carrier pick-up and delivery times.
These consequences of fast shipping are impacting how retailers must approach supply chain management to avoid angry customers and potential financial penalties. Retailers can streamline supply chain management by outsourcing fulfillment to third-party logistics (3PL) providers to meet delivery times.
The key to success here is finding a trusted third-party logistics provider - adding a third-party element to your logistics to improve your performance and shipping times.
Tips for Optimizing Same-Day Delivery and Logistics
The goal of any company's supply chain is to link production to the sale, distribution, and shipment of a product. For a company to maximize revenues, it must optimize its production process to avoid unnecessary warehousing costs or product shortages, which both impact customer satisfaction.
In a perfect world, products would be sold and shipped as soon as they clear the factory to maximize profits. It is hard to achieve this realistically, but here are some approaches you can use to modify your supply chain to meet same-day shipping demand.
1. Assess Your Demand
Same-day delivery requires smart inventory management practices. However, before you decide to offer same-day delivery, assess your demand first. Do you sell items that customers require as soon as possible, such as last-minute gifts or groceries? How often do you receive requests for same-day shipping? Moreover, do you have the fulfillment capacity to provide same-day delivery in a specific location? Make sure to assess your current staffing and delivery channels in place.
If you're confident that there is a demand for same-day delivery from your customers, you have two options ― handle the entire process yourself or outsource your fulfillment to third-parties. If you decide to keep your process in-house, you will need to develop an integrated supply mechanism to maintain a well-oiled operation and consistently deliver customer satisfaction. This also means being responsible for the costs associated with in-house fulfillment, including:
Staff payroll and employee benefits

Safety gear

Warehouse equipment

Warehousing space

Inventory

Insurance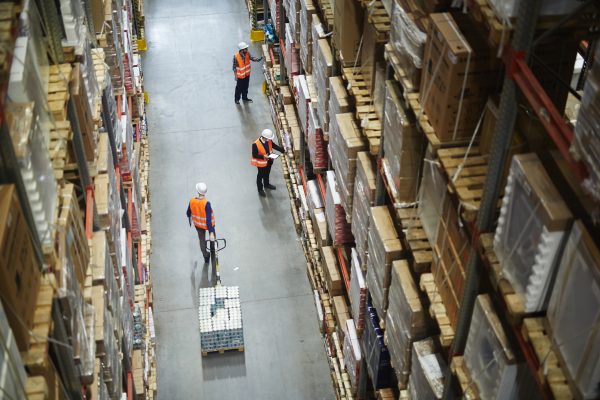 Overseeing warehouse operations requires careful consideration and attention, which can be challenging to maintain for growing businesses. Due to the time and financial burden of achieving same-day shipping, many companies opt instead to partner with third-party providers who have an extensive network of resources and warehousing locations.
Here are some reasons why it's a good idea to get some outside help:
Save time and money
Outsourcing logistics to a third-party gives you more time to focus on other core competencies to help grow your business. Moreover, you will save money by not having to build a new warehouse or hiring additional staff.
Expand your reach
Your logistics operator may operate in regions where you have no business presence, which means you can leverage their network to expand into new markets. The 3PLs are also able to track where same-day shipping is most prominent so they can route your inventory to warehouses near those areas to cut costs.
Scalable and flexible
As your needs for storage and transportation change, 3PLs are flexible enough to accommodate your needs both in busy and slow times. Retailers of all sizes should consider these options when putting together their plan to handle delivery and overcome supply chain challenges as they arise.
2. Use a Distributed Order Management System
For a business that wants to effectively offer same-day delivery to its, a centralized system that oversees the entire process is critical. Customers will purchase from various channels across your business, making a distributed order management system essential. Distributed order management provides a bird's eye view of your inventory, orders, and shipments, allowing you to monitor the status of products from production to delivery.
The key characteristics of an effective distributed order management (DOM) include software that prioritizes automation and system integrations. Automation allows companies to optimize fulfillment while integrations turn DOM systems into centralized hubs where all fulfillment activities are handled.
If you decide to look into DOM systems, some key features to look for include:
Expansive library of shipping providers:

UPS, FedEx, and the USPS should be standard, but these systems also connect to other shipping providers, freight brokers, as well as Amazon Partnered Shipping.

Automated order routing:

DOM systems cut shipping processing times with mechanisms to route orders to the best fulfillment warehouse, rate shop between providers, split orders, and perform other actions on an order before it is shipped.

Automated inventory replenishment:

DOM systems also connect to your warehouse inventory and suppliers, making it easier to anticipate and react to unexpected demand. Most sophisticated systems will create Purchase Orders for you based on current or forecasted demand, streamlining the replenishment process.

Inventory management and control:

On a centralized DOM system, cross-channel integration links sales channels together to offer real-time inventory monitoring. Due to their cloud-based nature, such systems can allow updates to take effect without impacting service.

Cloud-based access:

Staff can securely log into the system from any computer, allowing for a distributed workforce and greater mobility.
Extensiv Order Manager functions on the principles of distributed order management, providing a platform that seamlessly optimizes fulfillment and inventory operations to enable companies to implement same-day and next-day delivery supply chain logistics.
Extensiv Order Manager includes all of the above features and also allows for intelligent demand forecasting and rate-shopping, so customers use shipping services that will get consumers their package on time at the lowest possible cost.
The Challenges of Supply Chain Management With Same-Day Shipping
If not handled properly, same-day delivery can become a logistical nightmare. For any retailer offering same-day delivery, here are some questions to consider:
Do you have enough warehouses near the right delivery zones to provide same-day delivery?

Do your warehouses have the right products in stock?

Are your products distributed evenly enough to support same-day shipping volumes?

Can you anticipate when products will run out of stock and how much you will need to reorder?

How much money are you losing in shipment errors or returns due to same-day delivery?

How will you continuously modify your infrastructure to accommodate on-time delivery?
To answer these questions, you need to predict in advance what products your future customers will likely order. You may also need a capable and robust work-force available during various holidays or technology that can enable your team to perform better.
How to Prepare for Same-Day Delivery
While offering a same-day delivery service may seem challenging, preparing your business for this process doesn't have to be difficult if you follow these simple steps:
Study past consumer habits
If you have been in business for a while, you should have data on your customers' past buying habits. What items do they order the most and what delivery options are commonly associated with those orders?
Studying this data should give you a good idea of what items to always keep in your inventory. You can also track shipping history to determine if there is an increase in same-day shipping requests. This might indicate a growing demand or seasonality for fast shipping among your customers.
Again, demand forecasting can pay dividends when considering future supply or shipping workload.
Get third-party help
Hiring a logistics provider is a common order fulfillment strategy employed by e-commerce companies. For a monthly or yearly fee, you can outsource your shipping to experts that can implement best practices and help your business scale. Proactively outsourcing fulfillment to a 3PL can reduce overhead costs, provide a runway to scale, and, most importantly, give you back your time.
Pro tip: Make sure to do your research to ensure you hire a reputable third-party logistics provider. You ultimately want to partner with a 3PL who is equipped to support your goals, so make sure to define your requirements before starting your search.
Effective communication
It's essential to streamline communications with your staff, couriers, and fulfillment partners. People who perform different tasks in your fulfillment process must be able to reach one another without delay and have knowledge of who is responsible for what. Communication includes providing visibility into your operations, whether it be through email communication or by giving them access to your distributed order management system.
Remember, faster delivery does come at a price of higher shipping costs. Having people work around the clock, whether it be to ensure customer support, ensuring inventory is up-to-date, or paying premium rates for delivery, will inflate your costs no matter what.
Even Amazon's shipping costs soared by 46% year-on-year in 2019 to US$46 billion. However, updating your process, implementing automation, and outsourcing fulfillment can help reduce the impact on your funds.
Resources on Same-Day Shipping and Supply Chain Integrations
Logistics and supply mean two very different things. While supply chain refers to all the contributors who help manufacture a product from raw materials to the finished product, logistics refers to the shipment, warehousing, and transport of said product to the end-user.
Businesses are responsible for integrating same-day shipping logistics with their supply chain. Even if you hire a 3PL to manage order fulfillment, it is still your responsibility to facilitate the necessary technology and integrations to make sure the process runs smoothly. Failure to do so affects customer satisfaction, contributing to churn and cart abandonment.
These integrations might involve several different parties, including third-party logistics providers, inventory management software, warehouse staff, manufacturers, and shipper providers. Before you ink any deals with external parties, you will want to do your due diligence, work out ownership rights, and sign non-disclosure agreements before handing access to your information.
Research is critical here, and we invite you to read the reviews for the Extensiv Order Manager platform, associated partners and competitors on leading review sites like G2, GetApp, and Capterra when making your decision.
Final Thoughts
There's no denying that brands who can't keep up with fast shipping demand will ultimately fail at competing with the titans of retailers like Amazon and Walmart. These companies will need to adapt, and while it may seem daunting at first, it doesn't mean you have to deal with the burden of same-day delivery internally.
There is no shortage of reliable third-party logistics providers ready to help you meet your delivery goals. Focus on how to seamlessly link your supply chain to these third-party services to ensure seamless and on-time delivery for your customers.