More Supply Chain Management Topics
Walmart is a dominating retail force.
It's been 58 years since brothers Sam and James "Bud" Walton founded what would become the largest publicly owned retail company in the world.
Yes. The world's largest retailer. While Amazon has skyrocketed to second place, global sales are still less than half of Walmart's (one reason why many brands are considering its less well-known marketplace).
In the United States alone, Walmart Inc. operates under various banners, such as Walmart discount stores, Walmart Supercenters, Walmart Neighborhood Markets, and Sam's Club warehouse membership clubs.
Not to mention the 59 other banners it operates under internationally.
There are nearly 6,300 international Walmarts spanning the globe, and over 11,700 retail units, all of which operate in 28 different countries.
And don't forget the eCommerce space they control as well.
Employing 2.3 million associates worldwide, with 1.5 million of those residing in the United States alone, it is not difficult to see that this retailer is a powerhouse.
Adding to that, this retail giant hit $1 billion dollars in sales, a mere 17 years after opening its doors, which was the fastest billion-dollar milestone to hit in the United States at the time.
And let's not forget that in 2019, Walmart grossed nearly $519 billion dollars in revenue.
While all of this may be surprising to those unaware of the power Walmart has in the retail world, these startling statistics beg bigger, more comprehensive questions.
Another little-known fact. Over 57% of Amazon customers also shop on Walmart.com. On the other hand, 91% of Walmart.com buyers shop on Amazon. Thus, regardless of the differences in selling on Walmart vs. Amazon, a presence and advertising strategy for both Amazon and Walmart will give you the greatest chance of capturing the same buyer.
It's no longer just about Amazon.
Why is Walmart's Supply Chain so Successful?
The foundation of Walmart's successful supply chain strategy is an efficient supply chain management system, clearly defined inventory types, a smart distribution system, and streamlined supply chain operations.
The main goal was to follow what founder Sam Walton wanted all along, which was to "help people save money so they could live better". To achieve that mission, Walmart has had to master the art of supply chain management.
And it has done just that. Walmart is the ultimate example of how to leverage supply chain management to reduce costs and optimize the customer experience.
In fact, it is hard to think of another company that manages inventory and generates sales quite like Walmart does.
Walmart has embraced technology and automation: they've innovated their supply chain so they could track inventory and seamlessly restock inventory, while also passing on savings to their customers. And by fine-tuning the way it handles inventory, from the purchase process all the way to its spot on the shelf, Walmart has enabled itself to not only become a highly profitable business, but one that others strive to emulate.
That's right, everyone wants to be like Walmart.
In fact, James Crowell, Director of the Supply Chain Management Research Center at the Walton College of Business, is quoted saying, "I don't believe there is a university in the world that doesn't talk about Walmart and the supply chain," for the mere fact that it garners such respect for what it's accomplishing.
And it's true.
Holding firm to its core purpose all these years, Walmart has continued to build a more efficient supply chain process so that customers can come in, find what they are looking for at the lowest price possible, and go home.
Nothing more, nothing less.
And despite growing into an internationally known brand, Walmart has exceeded what other companies dream to achieve by remaining steadfast in their goal to always save the customer money first.
By focusing on how it can save people money, rather than how it can improve its profit-and-loss statements (P&Ls), the way Walmart does things has an unusual effect on the average business person.
Because, after all, focusing on profits and losses is the key to success in the business world, right?
Not for Walmart it isn't.
And look how successful they are.
Implementing an Efficient Supply Chain Management System
Walmart operates under one of the most technologically advanced, and efficient, supply chain management (SCM) systems in existence.
It has pioneered ways to master distribution practices and manage inventory electronically so that it knows at all times what products are needed, how many products are needed, and when these products are needed.
This, in turn, guarantees that Walmart customers always get what they want every time they step foot in a Walmart store while keeping overhead costs to a minimum.
And, if you run a retail store of any kind, you should take note of what makes Walmart so great.
Prioritizing a Streamlined Supply Chain Operations Process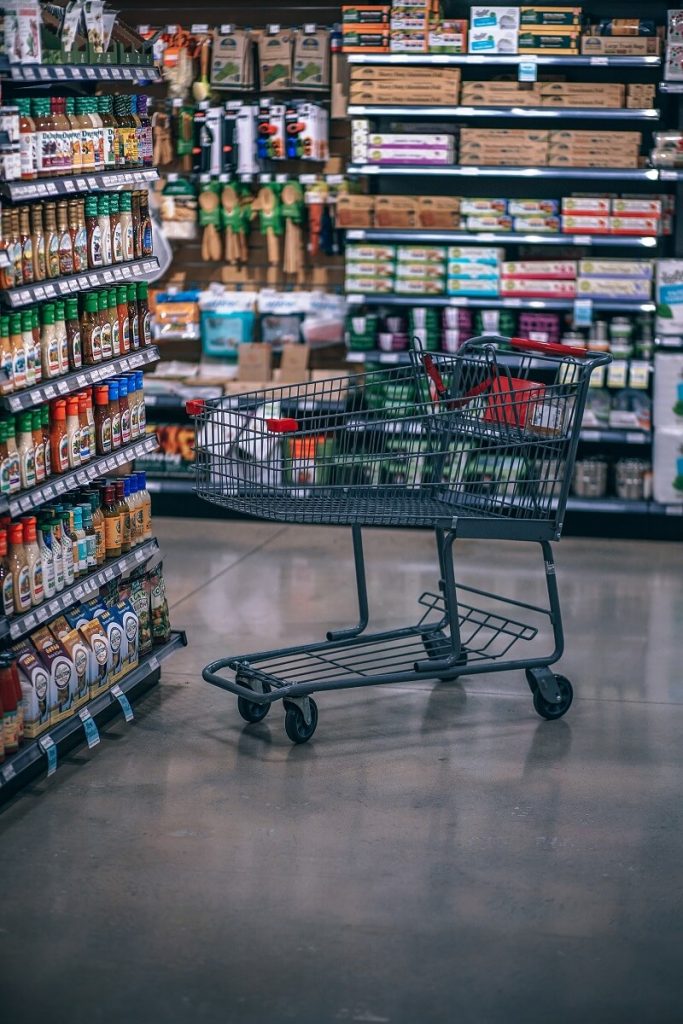 In the beginning, Walmart founder Sam Walton knew what it would take to get products on the shelves of his store at low prices.
In fact, he was known for purchasing bulk merchandise on his own and having it transported directly to his stores for resale.
Talk about taking the initiative.
Over time, however, as the company began to grow and demands for products increased, Walmart had to develop a better system for stocking products on its shelves.
In the 1980s, Walmart effectively cut out the middleman and began dealing with manufacturers rather than distributors (read our article on the differences between manufacturing vs. distribution for more) directly so that it could cut costs and more efficiently manage and overcome supply chain issues and challenges.
All while keeping "everyday low prices".
In short, Walmart went straight to the source and offered guaranteed, consistent business to vendors themselves in exchange for low, wholesale prices.
And, because of this guarantee, and the fact that Walmart wanted bulk merchandise, manufacturers were on board.
But Walmart wanted to do better.
A lot better.
So it went on to implement an electronically backed vendor-managed inventory (VMI) system, so suppliers could be responsible for managing their own inventory in Walmart warehouses.
By sending data to centralized databases of stock inventory levels, manufacturers were able to tell exactly when goods were getting low and when to send more to Walmart stores.
This took a load of work off Walmart itself, reduced the problems that came with managing inventory from multiple suppliers, and nearly guaranteed items were in stock at all times.
It also took a sizable link out of the supply chain, making it more efficient and cost-effective.
And once again, Walmart continued to grow and make more money, even while passing a lot of the work to others.
Vendors were able to electronically monitor the inventory of their goods, determine when stock is low, and send additional goods to Walmart stores that need it.
In the meantime, Walmart monitored the transit of these goods from their warehouses to the stores.
But that's all.
In effect, Walmart delegated the difficult and costly expense of inventory control onto those responsible for filling its shelves.
And it worked.
Since suppliers valued the long-term relationship they had formed with the retail giant and, of course, wanted to make a profit for themselves, they happily managed their own inventory.
Defining Clear Inventory Types
Walmart utilizes various types of inventory to fulfill roles within the supply chain.
However, there are 4 main types of inventory adding to their success that all businesses should take note of.
Finished Goods
Finished goods are the main type of inventory used by Walmart and make the biggest impact on its overall success.
These goods arrive at Walmart stores directly, are replenished regularly, and are always on hand in Walmart stores for consumers to buy.
Transit Inventory
Next is transit inventory.
Goods that are held in transit for long periods of time eventually arrive at Walmart stores needing to replenish the furnished goods mentioned above.
Buffer Inventory
Buffer inventory at Walmart stores is designed for those unexpected times some goods are suddenly in high demand and running low.
In an effort to maintain stocked shelves, this buffer inventory is on hand for immediate re-shelving.
Anticipation Inventory
And last but not least, Walmart also uses what is coined anticipation inventory.
Much like buffer inventory, this type of inventory is on hand, but only for seasonal changes, and is ready to address increased demand when the time comes.
For example, Black Friday and the following holiday season is when anticipation inventory is most likely on hand.
Because of this innovative way of handling inventory, in addition to the successful VMI system in place, Walmart was able to secure itself as Retailer of the Decade in 1989, and even pass Kmart as the nation's most profitable retailer.
At the time, Walmart's distribution costs were 1.7% of its costs of sales, which shattered even Kmart (3.5%) and Sears (5%), both household retail names at the time.
Walmart was well on its way to making history as the most successful retailer in the world.
Cross-Docking Inventory
Central to Walmart's inventory replenishment and distribution strategies is a process called cross-docking.
Let me explain.
One of the biggest obstacles retailers face when dealing with large amounts of inventory is the storage of that inventory.
When inventory is not sitting on the shelves at a retail store, it has to be stored somewhere and at a cost.
And without an efficient Walmart inventory management system in place, you run the risk of being overstocked and paying for storage of too much inventory.
In response, Walmart developed a way to minimize these storage needs (and prevent the bullwhip effect) by implementing the concept of cross-docking into their distribution practices.
Suppliers with goods destined for Walmart stores based on inventory needs simply upload their products to Walmart delivery trailers.
They are then, in turn, brought directly to Walmart warehouses, where they are repackaged and immediately distributed without sitting in inventory.
Sometimes, as is the case with P&G products, at Walmart distribution centers, P&G trucks with products unload directly onto trucks headed straight for Walmart stores.
There is zero storage of these products – ever.
This eliminates the need for any in-between storage (or having to store the product at the stores themselves), reduces the damage done to products, especially if perishable, and of course, drives down overhead costs.
It also ensures that only the inventory that is needed at stores is delivered, because vendors know what products are needed (thanks to the VMI system) and restock their products only when necessary.
This money saved is then turned over to the customer by way of low, low prices.
Cross docking also manages to reduce transportation costs by reducing transit time (since each distribution warehouse is within 130 miles of any Walmart store) and allows Walmart to negotiate better pricing margins with vendors.
Why, you ask?
Because without the need to store products as inventory at Walmart stores themselves, you have more shelf space to offer.
And, with increased shelf space comes the ability to buy in higher volumes, at lower prices.
It's a win-win for both parties – Walmart reduces the cost of doing business with vendors, and vendors sell more products.
Leveraging Advanced Supply Chain Logistics Technology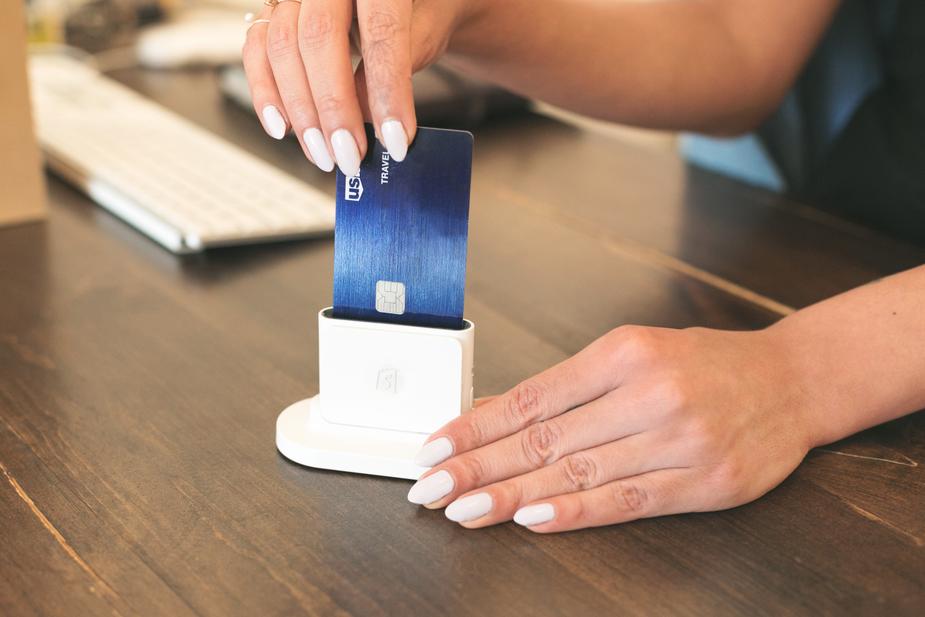 Since its inception, Walmart has been utilizing the power of technology to streamline their supply chain process and give customers the lowest prices possible on products and services.
And behind it was the idea that collaboration was the key to success.
In 1975, Walmart became the first retail store to utilize the power of a computer system.
Seems crazy now, right?
But at the time, this was revolutionary.
Capturing POS data for inventory means creating income statements for stores, and even linking to distribution warehouses for management of supplier inventory was unheard of at the time.
But Walmart did it.
And they didn't stop there.
In the early 80s, Walmart began using barcodes to scan POS data.
With these new barcodes, Walmart employees would scan products and send the data to a large database to be used for inventory means.
By the late 80s, Walmart had its own satellite system in place (which was the largest private satellite system in the U.S.) that allowed for two-way voice and data communication between all segments of the U.S. stores.
It also included one-way video communication.
And, to think that video consumption is at an all-time high nowadays, and is used in 63% of marketing campaigns of retailers worldwide rather than just for communication means.
This technology even connected Walmart to CIO Online, a website dedicated to CIOs of companies.
Again with the collaboration efforts.
By the 1990s, Walmart wanted to strengthen the teamwork forged with suppliers and make inventory control even tighter.
Deploying the Retail Link system, a form of supply chain software, which connected expert analysts forecasting supplier demands, real-time POS sales data, and the information at distribution centers, suppliers were better able to tell which products they needed to have sent to Walmart stores to satisfy consumers.
This was Walmart's ideal way of monitoring the sales of goods and making sure the inventory was replenished immediately when low.
Not convinced this works?
Know that within the first 6 months of deploying this process, sales grew by $8.5 million dollars.
That's a lot of dough.
And by the end of the 1990s, nearly 90% of all Walmart suppliers were doing business using the exclusive Retail Link system.
And remember the barcode system Walmart enacted in the early 80s?
It was soon replaced with RFID technology so employees no longer had to manually scan barcodes of products coming into stores or warehouses.
Again, this saved time and money and made Walmart the retail juggernaut that it is.
Plus, it prevented items from going out of stock by nearly 16%, tracked consumer behavior in real-time, and helped Walmart further develop its already extensive technology management system.
In fact, Linda Dillman, executive vice president and CIO for Wal-Mart at the time said it best:
Using RFID technology provides "…evidence that EPCs [electronic product codes] increase how often we put products in the hands of customers who want to buy them."
And the zinger is, because Walmart spent decades honing this entire process, using advanced technology as it came out, no other retail giant has been able to replicate the system entirely.
What Is Walmart's Current Inventory Management Process?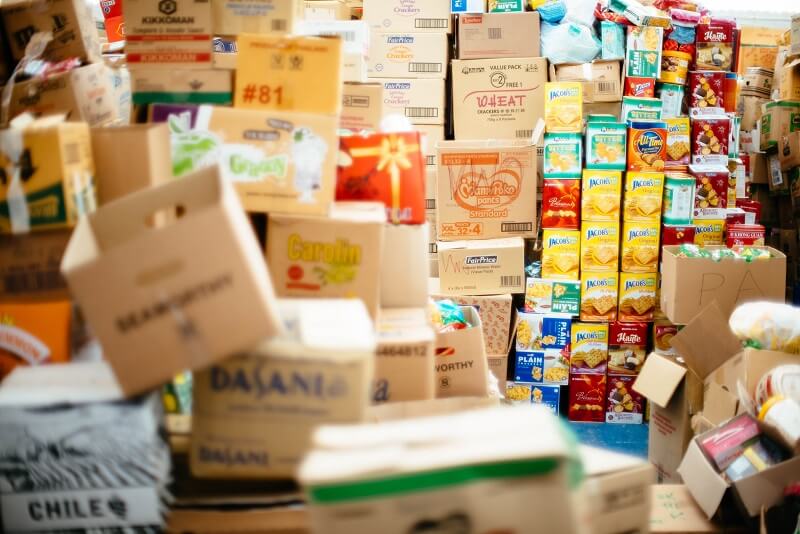 Despite having an extensive, and successful, supply management chain system in place for years, Walmart understands that it is not immune to change.
We live in a digital age, and apps are something that most people understand.
Plus, apps are great for streamlining anything you want to get done - including inventory management.
That's why Walmart released an app called My Productivity in 2016.
In response to the challenges it was facing in the backroom storage areas of its brick-and-mortar shops, Walmart put technology directly into the hands of employees to get things done more effectively.
With this app, available to Walmart managers, a simple click on a smartphone sets things into motion.
Accessing real-time data and sales trends, restocking specific items, answering customer questions, and even responding to customer surveys was now possible.
Plus, there was no longer a need to leave the floor or sign in to separate systems to access sales, warehousing, or replenishment data.
All of this and more was now at the fingertips of every in-store manager.
And the best part?
It eliminated the thousands of hours spent in back rooms organizing and tracking down inventory that Walmart employees were logging each year.
Yes, thousands.
With this advanced technology, Walmart was effectively able to put their employees back on the front line to provide better service to the customer.
Not to mention, it boosted company productivity, made inventory management more, well, manageable, and gave employees the chance to sell more.
It is examples like this, and Walmart's willingness to change as the retail space changes, that makes them the giant that they are.
In fact, it makes Walmart nearly untouchable.
As Sam Walton himself said, "People think we got big by putting big stores in small towns. Really, we got big by replacing inventory with information."
This is paired with the solidified idea that teamwork and collaboration is the best way forward. Walmart is the leading example of what all retailers should be striving to do.
Extensiv's Walmart sales channel now supports Walmart Fulfillment Services (WFS). Learn more about Walmart Fulfillment Services Software.