What are you most interested in?
To keep pace in the competitive world of omnichannel ecommerce, modern retailers have to stay connected to consumers through multichannel selling and rapid order fulfillment. The key to meeting such lofty expectations is incorporating a warehouse management system into your business model — one that strengthens fulfillment optimization and organizes your warehouse processes via advanced automations. A proficient, cloud-based solution can not only generate real-time inventory updates, but it'll completely transform your shipment times, too.
What is a warehouse management system (WMS)?
A warehouse management system (WMS) is a software solution that helps to support and streamline ecommerce warehouse logistics and distribution center management. By leveraging a warehouse management system, product-based brands can gain greater visibility into their inventory levels and simplify supply chain fulfillment at every stage of their operations.
What's more, WMS platforms allow companies to maximize the way they utilize their labor and physical space, by coordinating both resource usage and material flows. In other words, these systems are designed to meet the needs of a global supply chain, which includes distribution, manufacturing, asset-intensive, and even service-focused companies.
How do WMS systems work?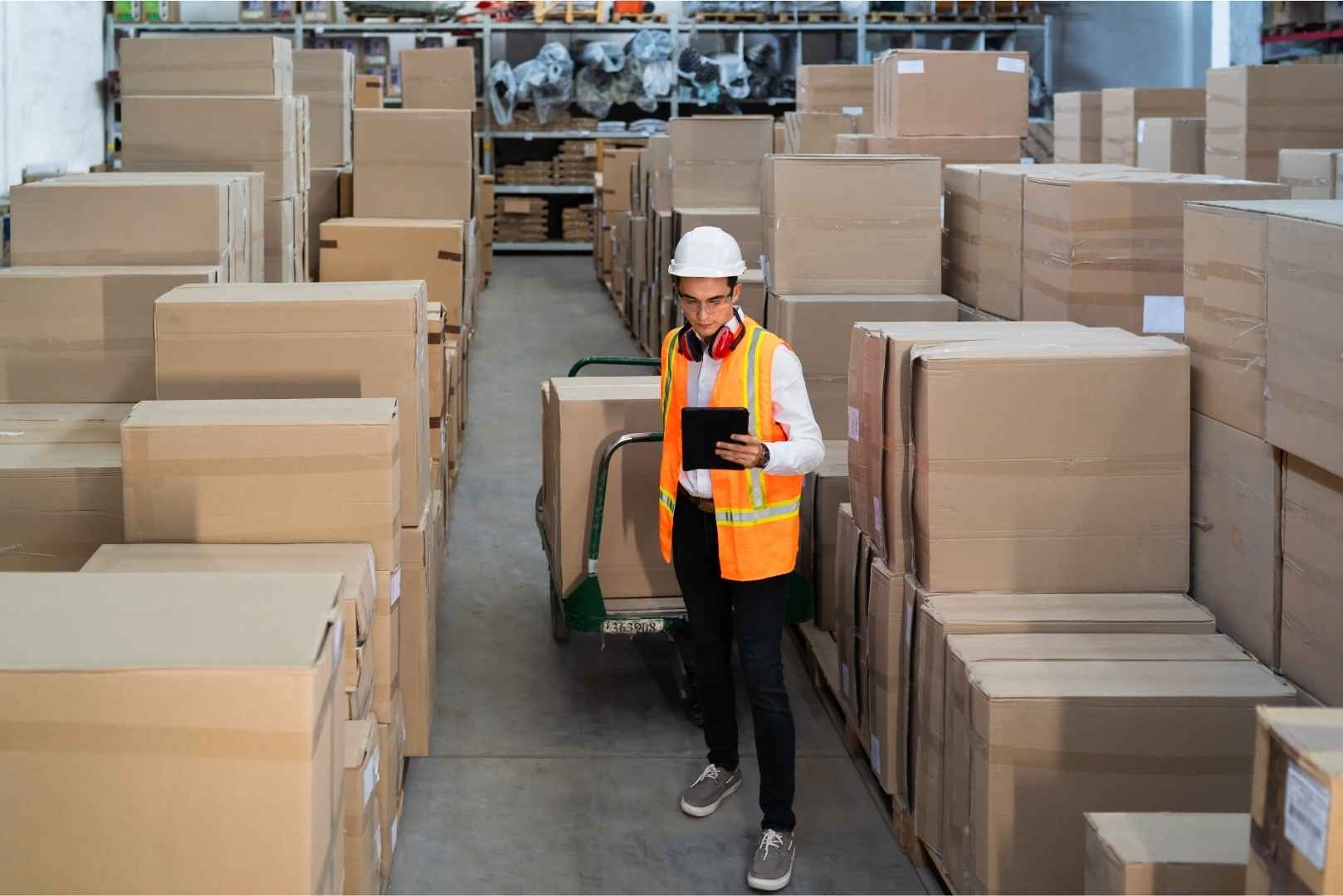 A warehouse management system works by incorporating all the steps your company must take to quickly and efficiently move products from your warehouse into the hands of your customers. Generally speaking, these steps include labor management, pick efficiency, real-time inventory tracking, shipping and order fulfillment, and forecasting and reporting.
Labor management
An intuitive warehouse management system allows business owners to track applicable data about each warehouse employee, including which orders they're handling and/or which products they're picking at any given time. This feature not only helps companies closely monitor employee performance, but it also offers notable gains in productivity and quality — which ultimately results in enhanced workflows and improved profit margins, as well.
Pick efficiency
Picking is one of the core functions of any warehouse. Reliable WMS software will actually create pick lists so goods can be retrieved in the most efficient way (whether that's zone picking, wave picking, or batch picking). With each new order, the picker receives a packing slip of the items and their storage locations within the warehouse; a WMS can determine the best sequence to pick these inventory items to increase both fulfillment speed and accuracy.
Real-time inventory tracking
Inventory tracking is the process of monitoring stock levels so you know which SKUs you have on hand and the exact locations where they're stored, or if they're in transit from a manufacturer. A modern WMS divides warehouses into numerous bins and compartments to help companies access real-time inventory data on specific product allocation. If your brand manages multiple warehouses, the WMS should also provide a holistic view across all your facilities.
Shipping and order fulfillment
Shipping and order fulfillment are at the forefront of any comprehensive warehouse solution. Based on the delivery options your brand offers, shipping carriers like DHL, USPS, FedEx, and UPS will pick up orders from your warehouse and ship packages to their next destination. Once the order ships, your WMS will automatically send ecommerce order tracking information back to your store so customers can follow along with their shipments for themselves.
Forecasting and reporting
The top warehouse management services prepare detailed, thoughtful reports on the inventory and operations data from your warehouse. These reports may highlight your accuracy in fulfilling orders (i.e. mispicks or mispacks), the number of orders fulfilled each hour, the rate of orders shipped out on time, and more. In addition, there are also reports that relate to operational aspects like inventory forecasting and labor management (or staffing needs).
What are the types of warehouse management systems?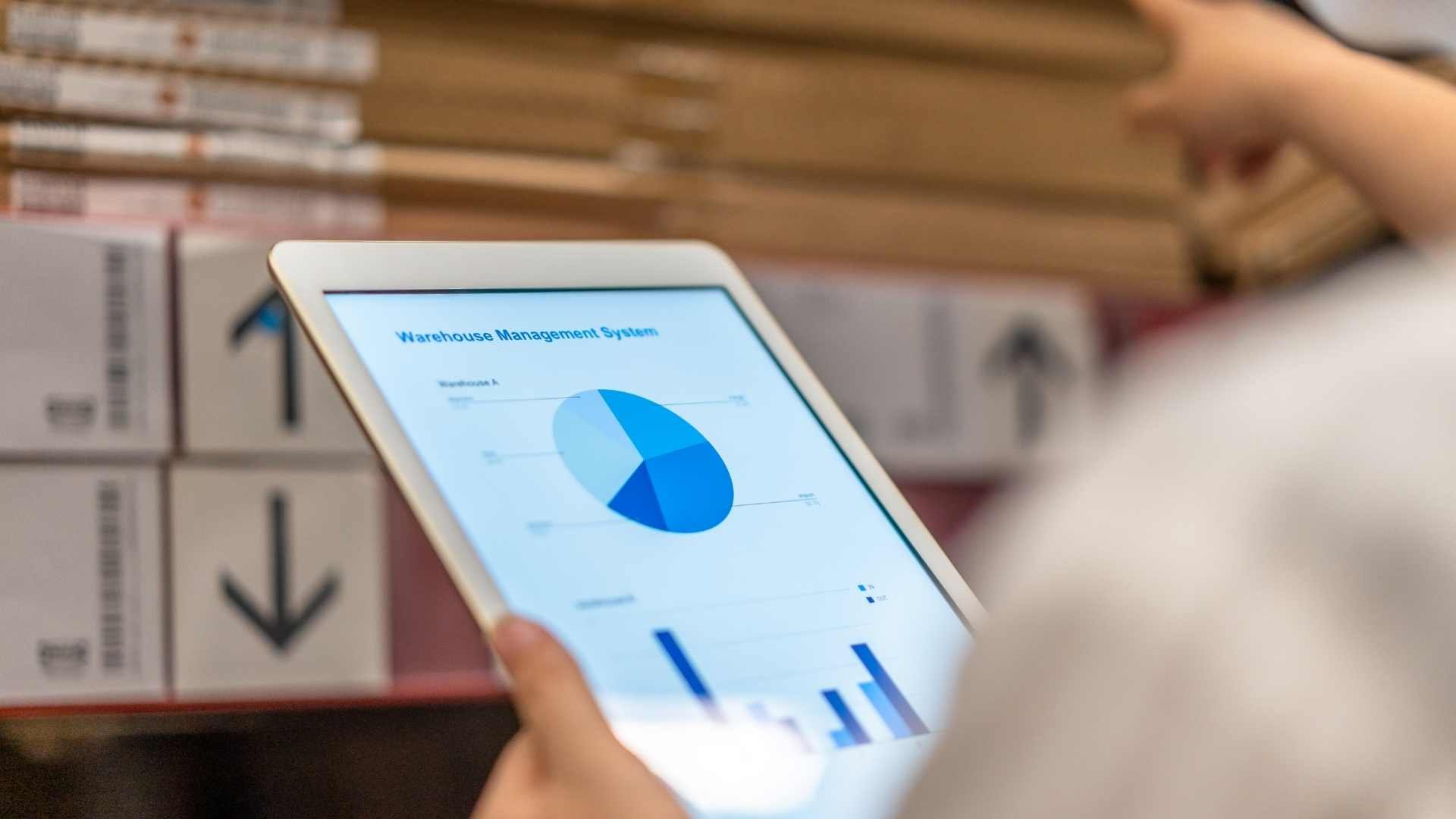 For businesses who deal in third-party logistics, warehouse management plays a critical role in their daily operations. Right now, there are primarily three types of warehouse management systems to choose from: standalone WMS system, supply chain management features, and enterprise resource planning. The trick is to understand the differences between each of these options so you select the one that's best suited for your company.
Standalone WMS system
A standalone WMS system is often embraced for its warehouse management features and not much else. That's because as far as warehouse management systems go, the standalone option is really the most basic; in fact, it's often included within a greater inventory management system, since it can be easily applied to other industries beyond warehouse management. For that reason, standalone software has become an ideal choice for small businesses or similar companies who don't have a large budget to invest in their software solutions.
Supply chain management features
Supply chain management (SCM) software has a fairly broad scope — it helps retailers manage everything from business relationships, to warehouse processes, to risk assessment, and focuses on automating tasks like inventory management and product life cycles. If you decide on a software with SCM features, note that it will require you to invest in supply chain planning applications that also include warehousing components. This trajectory is not uncommon, seeing as it gives 3PL businesses an opportunity to explore the many benefits of SCM.
Enterprise resource planning (ERP)
Enterprise resource planning (ERP) is a multifaceted solution that merges the features and functionality of a number of platforms into one cohesive package. In simple terms, ERPs contain most of the core software applications that make 3PL processes run smoothly — think supply chain planning, customer relationship management (CRM), accounting, and so on. ERP is a great option for companies looking to upgrade their software on a larger scale, and also presents a chance for enterprises to gain a competitive edge while improving their ROI.
Warehouse Management Systems for Brands & 3PLs
It's important to remember, however, that while integrated ERP systems have a range of warehouse management features, it's not a core function of such platforms. With that in mind, make sure you find an ERP that offers the specific warehouse integrations you need (a tough challenge indeed!).
6 reasons your ecommerce business needs a WMS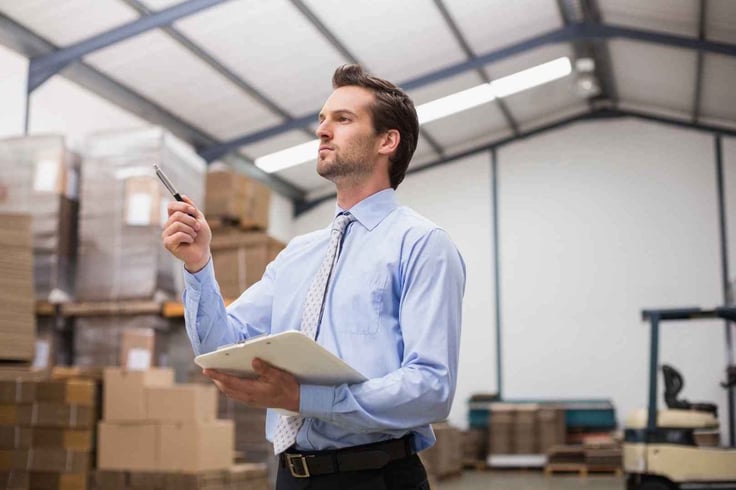 The objective of nearly every warehouse management system is to provide a set of computerized and automated procedures that improve your operational efficiency and minimize your overhead costs. But in addition to helpful automations and reduced expenses, a WMS solution can also boost inventory accuracy, encourage better demand planning, establish reliable security measures, and arrange for timely shipments and steady customer satisfaction.
Automation for efficiency
Warehouse management solutions can automatically warn your company about inventory issues so you never run the risk of a needless stockout event. A WMS can also automate inventory tracking at the stock location level, and deliver faster notifications to your inventory management software; instead of manually updating lost or damaged items in the software itself, you can simply scan the SKUs to update their status. The inventory management system then updates your sales channels, preventing any additional orders from processing.
Streamline equipment usage to reduce overheads
A good warehouse management system will determine the best way for you to get the most out of your warehouse and warehouse staff. That's because cutting-edge systems point to the materials, equipment, and products you should retain, and which you're better off to discard. Simply put, you get to configure your warehouse so it's running at peak efficiency for improved picking (saving you big on time and space). The system can also prevent unnecessary use of materials handling equipment, helping to reduce wear and tear on those expensive resources.
Improve inventory data accuracy
Human error is a huge issue among warehouses worldwide, given the stress of picking the right items (and general physical fatigue). Fortunately, a warehouse management system can knock out a variety of human errors by using barcodes or RFID technology to facilitate data entry accuracy, or incorporating barcode scanners to keep track of your stock at any point in time. Gaining more inventory control and eliminating these errors helps limit stockouts and write-offs, thus reducing the time used for replenishment and/or reconciling lost units.
Better demand planning
Both warehouse management software and inventory management software have a myriad of demand planning capabilities. In general, accurate demand planning will require you to combine metrics on incoming and outgoing products, as this collective data informs your inventory forecasting (and ensures you order the appropriate number of units to meet future demand). With that said, order flow and fulfillment should still run uninterrupted, since marrying the data between these systems provides a clearer idea of which stock needs immediate attention.
Reliable security for warehouse operations
When you use warehouse management software, employees are assigned individual, auditable user accounts that make it significantly easier to track changes, performances, and deviations. Team members are asked to use their own accounts for most of the top warehouse systems available, as these individual accounts guarantee an audit trail that links specific transactions to a specific person. Providing every user with their own account instills responsibility and enhances security by allowing you to control how much access each employee has.
Timely shipments for better customer satisfaction
Warehouse management systems support leaner operations and improved supply chain efficiency, especially when used in conjunction with warehouse stations. If you set up designated work stations for every stage of the fulfillment process — like picking, packing, labeling, etc — employees can focus on their authorized task to really maximize their output. And when used alongside a proficient WMS, this organization ensures shipments get out the door in a timely fashion (meaning customers are continually delighted with their purchases).
5 things to look for in a warehouse management system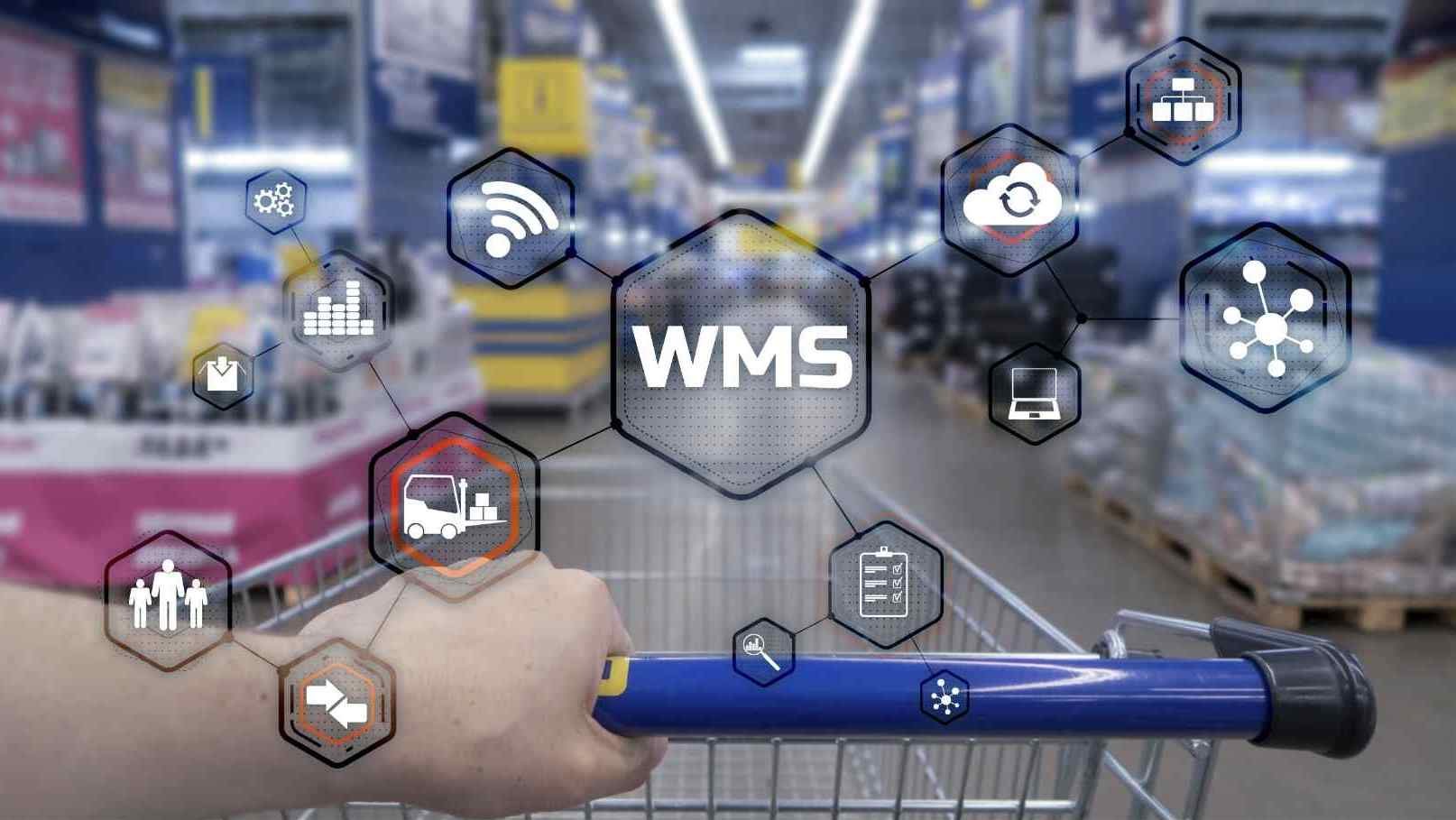 If you'll be implementing a WMS for the first time, you might feel a little unsure of where to start with vetting potential software partners. The truth is, there are five main criteria to be on the lookout for: omnichannel warehouse visibility, scalability over time, cloud-based connectivity, good customer service, and the ability to integrate with your existing ecommerce platforms.
Omnichannel warehouse visibility
An omnichannel warehouse is one that fulfills outgoing orders for all customers, regardless of which outlet they used to make their purchase. Having an omnichannel warehouse ushers in improved workflows between all your selling channels, allowing for better efficiency and control of costs. A warehouse management system helps companies get the most of their omnichannel facility, opening up for real-time visibility around your warehousing operations and KPIs.

Scalability over time
The best warehouse management systems will scale with your company's growth and adapt to meet future requirements — because otherwise, it's not a long-term solution. To determine the flexibility of a system, consider whether it works with a majority of ERPs, whether it has flexible hardware (like label printers and scanners), and if it's achieved proven success with wholesale and industrial distributors of all sizes (which is really just another example of adaptability).
Cloud-based
By adopting a cloud-based warehouse management system, you can make sure your sales channels, inventory reports, and financials are continually updated with every shipment, delivery, and warehouse transfer. And that goes without mentioning the ease in merging with external systems, like the programs your suppliers and distributors leverage. Plus, cloud-based connectivity guarantees relevant insights that'll help you make informed, data-driven decisions.
Good customer service
It's important not to underestimate the value of good customer service when selecting a WMS. Software support is pivotal when it comes to which platform you partner with, because questions are bound to arise within implementation or continued use — and you'll want to know how or where to contact someone when they do. That's the reason you should opt for a WMS with a trusted reputation and a dependable process for addressing issues with their service.
Integrates with existing platforms
As you search for your ideal warehouse management system, look for one that integrates with the existing platforms you're already relying on, such as inventory management software to track sales and product movement across multiple channels and/or online marketplaces. These integrations are necessary for making sure your operations run as smoothly as possible, and that you never miss a sales opportunity or fall behind on your order fulfillment processes.
How to choose the right WMS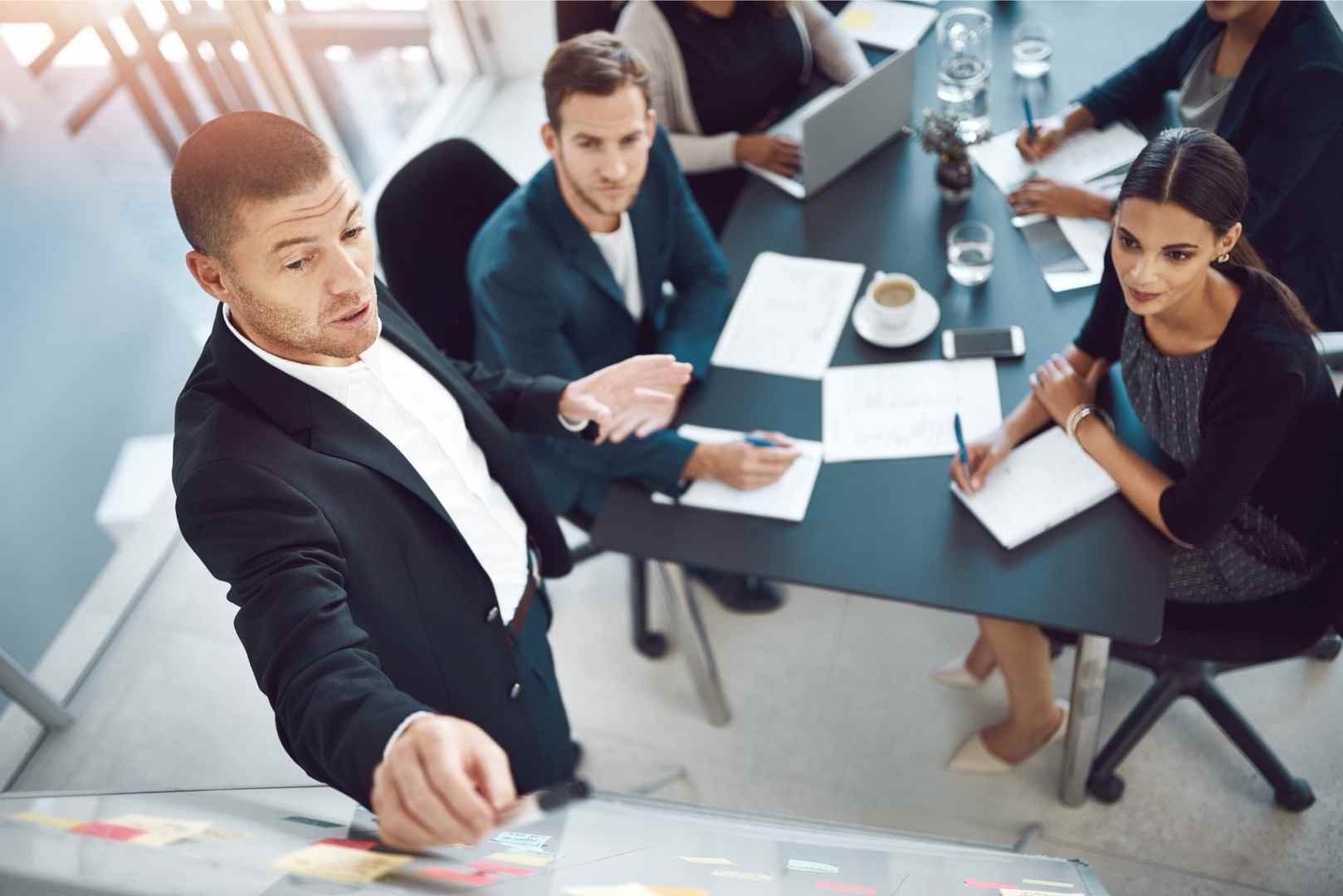 Even with those criteria in tow, there are still a few more factors to take into account as you search for the right WMS for your brand. First, you'll want to determine your WMS requirements based on your business needs. From there, you can compare WMS providers and clearly communicate your non-negotiables to discern which system will work the best for you.
Determine your WMS requirements based on business needs
Before you start investigating potential warehouse management systems, take some time to determine your WMS requirements based on your specific needs. Remember, the system has to fit into your current business culture and model, and it needs to have the kind of functions or innovations that will support your company's growth. That's why it's a good idea to ask yourself questions like: How large are we expecting to grow? How many users will we need in the next few years? How easily can our inventory management system be integrated into a WMS?
By taking the time to evaluate and examine your existing and anticipated needs, you're likely to have a more successful outcome with your decision-making (i.e. your final choice).
Compare different WMS providers to find the best fit
Like with any other major investment for your business, you'll want to compare what's out there before you choose the right WMS for you. For example, you can compare and contrast user reviews from competing platforms, look at the nuances with pricing structures or payment plans, and even note the differences in functionality between a few options you've been eyeing. Practicing due diligence early on is the best way to ensure you avoid a lot of expensive hurdles or hiccups down the line, and instead enjoy smooth sailing with your chosen system.
Communicate requirements clearly
It probably goes without saying, but there's no warehouse management system or service provider who can read your mind and accurately estimate everything your company needs — which is why you have to communicate your requirements clearly. This includes speaking up before anything is purchased or installed, as well as while you're actively using the system, since questions are bound to crop up from time to time. Being vocal about your needs is really the one way to make sure they're met, and to experience all the success your brand deserves.
3 tips for implementing a WMS successfully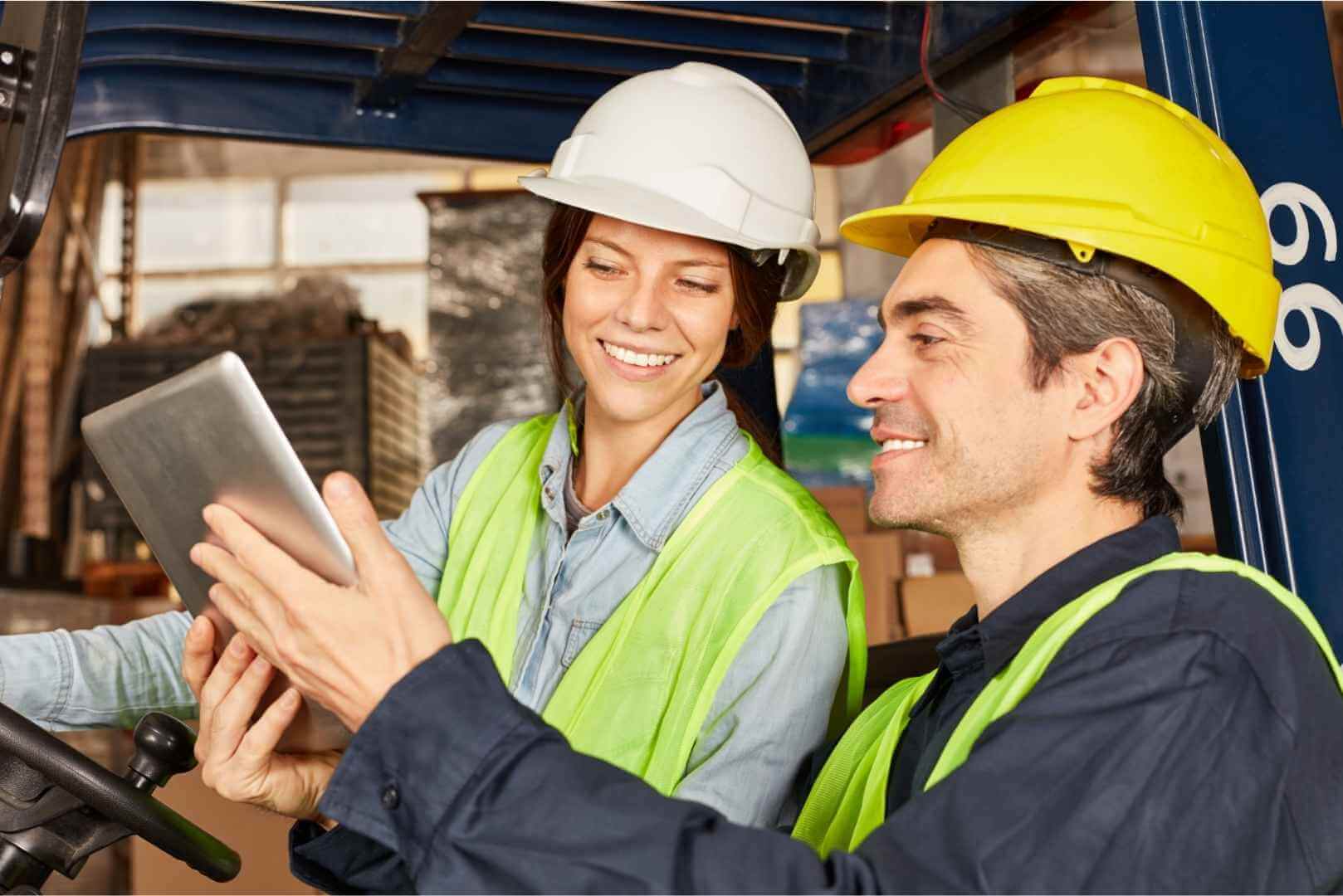 Although you might've secured the perfect program for your business, your WMS won't get you very far if you don't implement it effectively. The keys to a fruitful implementation are taking time with training, assigning ownership or a designated team to oversee your system, and evaluating the software's performance on a regular basis to make adjustments as needed.
Take time with training
If your company is new to using a warehouse management system, the transition period might prove challenging for your staff, since a WMS adds new equipment they'll need to become familiar with rather quickly. For this reason, your employees should be thoroughly and thoughtfully trained on the system to truly take advantage of all the benefits it has to offer. Prioritizing this training will pay huge dividends in the short and long-term, seeing as employees can only be as productive as their skills and knowledge of the system permits.
Assign ownership over your WMS
On top of completing a comprehensive training for your warehouse management software, you'll also need to build out an WMS implementation team who can take ownership over this ongoing process. More specifically, this team will be accountable for teaching fellow warehouse workers how to use the system and facilitate onboarding of the program. A designated team will clear up any confusion around who's responsible for what, and can also help dictate how well the new software will perform for your business — so do whatever it takes not to skip this step.
Evaluate performance regularly
Lastly, don't forget to evaluate your WMS implementation and its integration with your inventory management systems. Your implementation process will directly impact the success you see post-implementation; it's smart to re-evaluate your implementation decisions around the three month mark so you can make adjustments before the team becomes too heavily ingrained in any process. With this re-evaluation, pose questions like: How are the warehouse staff handling the new system? And: What errors are you running into that need to be addressed?
Streamline Inventory with Extensiv's Order and Warehouse Managers
Extensiv (formerly Skubana) is a cloud-based inventory management system that supports ecommerce brands of all sizes with their order management, inventory analysis, purchase orders, accounting, and more. Extensiv Order Manager is a unique SaaS is specially designed to streamline multichannel operations into one easy-to-use platform, as a means to help businesses scale well and resolve the logistical bottlenecks incurred during the putaway process (that so many of today's retailers face).
While Extensiv itself doesn't provide warehouse management software, it does readily integrate with these systems to give users an incredibly complete, well-rounded approach to ecommerce operations. We also offer a
Are you interested in learning more about Extensiv's advanced inventory management system? Or do you want to explore how Extensiv's customizations can pair with warehouse management? Schedule a demo for yourself to experience everything Extensiv has to offer!