Evolving consumer behavior and technological advances have brought radical changes to warehouse operations and supply chains in the past decade. The rise of e-commerce has disrupted not only shopping experiences but static supply chains as well.
Today's organizations must grapple with omnichannel shopping experiences, satisfy growing consumer expectations, deliver on purchase convenience and delivery speed, and deal with unpredictable demand. Warehouses are taking on new shapes and design while logistics is becoming more flexible to allow for responsive supply chains.
In this post, you'll learn what modern-day warehouse logistics look like, supply chain challenges faced by warehouse operators, best practice defining success in the industry today, and how warehouse management systems are becoming critical to success.

What Is Ecommerce Warehouse Logistics?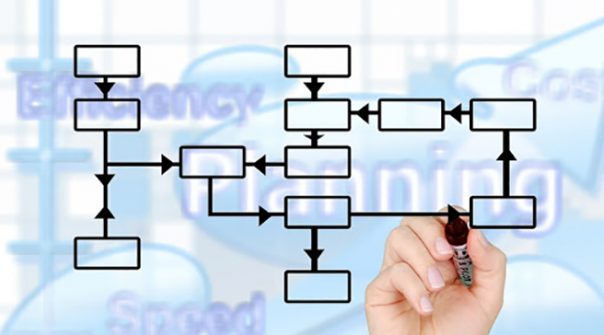 Ecommerce warehouse logistics refers to the flow of people, products, and information through a warehouse environment to keep operations running smoothly. Ecommerce warehouse logistics is an important function for an organization looking to minimize costs, improve customer retention rates, and establish a competitive advantage.
Behind every efficient warehouse operation is a logistics program which meticulously overviews the planning, organization, and management of warehouse staff, physical goods, time, and information. Warehouse logistics also extends to creating policies on how to handle damaged goods, safety policies, handling returns, HR initiatives, and even pest control.
While every warehouse has its own nuances and differences, all warehouses share several key processes. These include receiving products, storage, retrieving items, packing, dispatch, and managing returns.
The Operations of Warehouse Logistics
To manage inventory smoothly, your warehouse logistics need to be on point. Warehouse logistics involve very complex and nuanced processes that tie together many moving parts, people, and information. Here are the 6 main steps in the warehouse logistics process.
Receiving Products
This is the physical act of bringing items into a warehouse and adding them onto an inventory management system so that they can be easily tracked in the future. Items may range from small standalone products to large packets and crates.
Storage
Since products can not store themselves, warehouses must employ staff who are tasked with putting-away products in their respective locations. Ideally, the staff will enter all product-related information into a system and label products with a barcode for easy retrieval in the next step.
Retrieving Items
Once orders start flowing in, products must be retrieved from storage and sent to a staging area where they are prepared for packaging and shipment. The staging area is where order details are cross-checked to ensure accuracy of retrieval and impending shipment.
Packaging Orders
While packaging orders presents a unique branding opportunity, every business must follow certain good practices. First and foremost, products must be packed accordingly given the size, value, and fragility of the item. Moreover, all packed items must be traceable both in terms of where the item came from and its live location while out for delivery.
Dispatch
Orders are usually processed or 'dispatched' to shipping carriers in bundles which means that warehouses must be able to accurately forecast delivery timings to avoid overcrowded staging areas or late deliveries which negatively impact order fulfillment.
Managing Returns
Returns (also known as reverse logistics) are an integral part of commerce and a process which warehouses can not avoid. There's a pre-determined process in place which instructs staff on what to do with returns. Depending on the nature of a business model, returns might be returned to stock, repaired, perhaps even destroyed or discarded. Regardless of the method, and the ability to trace exactly where the return came from can minimize losses.
Breaking down warehouse operations like this makes it easier to identify which department is responsible for certain activities. When any logistics issues arise in the future, warehouses can quickly identify the staff responsible for applying the fix.
More importantly, adopting these logistical processes will improve worker safety conditions, boost employee performance, and provide businesses with valuable data they can use to improve operations and predict future demand.
Beyond that, integrating a smart logistics system helps drive growth. For example, the supply chain ― which includes the storage and shipment of products ― requires a properly planned logistics system which can seamlessly coordinate the movement of products at the national and global level.
Without any system in place, it will be difficult to scale up order processing and how shipments are handled. Besides growth in sales, a well-oiled logistics system helps increase profitability by dictating whether warehouse operations related to the storage and shipment of products is carried out in-house or outsourced to a third-party on-demand warehousing solution. By becoming more efficient in handling orders, a positive feedback loop of happy customers and healthy profits is created.

Challenges Of Warehouse Logistics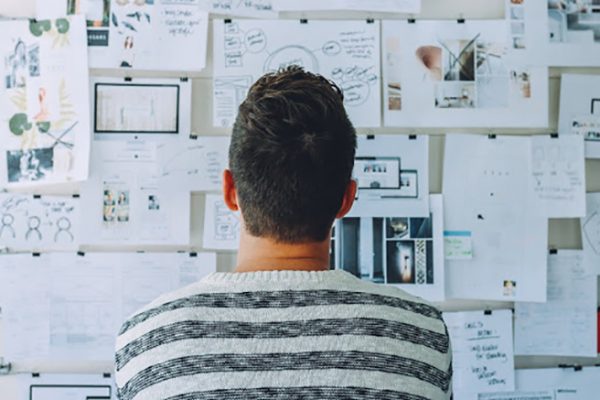 Adopting a successful logistics process is packed with challenges, especially when it comes to managing inventory and making the best use of warehouse space available at hand.
Inventory Management
When a warehouse doesn't have a complete grasp over their inventory, they face the risk of either running out of stock of a much-needed item, or overstocking, which affects profitability. While both scenarios are bad for business, running out of stock of in-demand products is particularly damaging as it leads to unfulfilled orders and unhappy customers.
Keeping track of a growing number of products over time can also prove challenging. Without proper insight over where every product is, retrieval speed and any subsequent processes can be negatively impacted, throwing a spanner in the works of your warehouse logistics.
Warehouse Layout
To avoid work-related accidents, time lost in locating products, or loss in product quality due to bad storage practices, warehouse design must be taken seriously. Well-designed warehouses facilitate the movement of goods for packaging and shipment to avoid unnecessary labor costs.
Online retailers face additional challenges when it comes to integrating warehouse logistics into their business model. Until recently, warehouse operations were primarily designed to move products from storage to store shelves, however, the rise of e-commerce and omnichannel purchasing experiences has forced online retailers to explore logistics and warehousing.
Customer Expectations
Today's consumers expect items within 24 to 48 hours or placing an order leaving little room for mistakes to occur in the supply chain process to ensure on-time delivery. Moreover, they want to be able to purchase at their convenience whether it be in-store, through your website, or social media. With orders and data flying in from everywhere, retailers face a tough task of satisfying demand consistently.
Supply Chain Disruptions
Unpredictable disruptions to the supply chain process such as inclement weather or unexpected seasonal spike in product demand can catch retailers off-guard. Fortunately, on-demand warehousing solutions such as just-in-time inventory can be used as a quick fix.

Ecommerce Warehouse Logistics Best Practices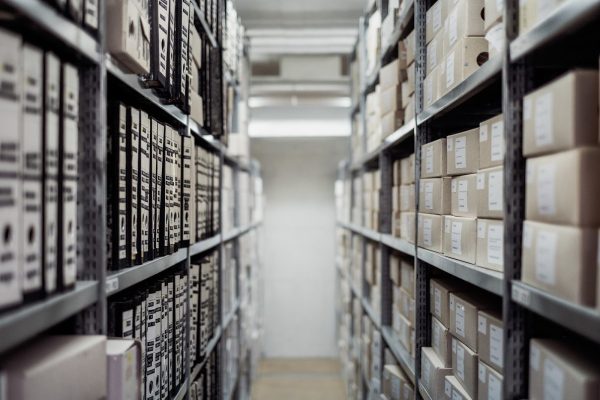 Warehouse operators have two goals ― to move products into the hands of customers as fast as possible, and to provide value-added services when possible. In this competitive environment, businesses must set up a flexible logistics system that can adapt to volatile demand and consumer expectations, and provide comprehensive inventory control.
For businesses that don't have a warehouse yet, scout suitable locations before addressing the supply chain. The location of your warehouse location will control the efficiency of your logistics. What are the demographics of the area? Are there competing warehouses already in the area? Is there a demand for your product, and is there a potential pool of employees?
Consider the location of your suppliers relative to the warehouse. What about your customer base? Are they regional, national, or international? Answers to these questions are important to ensure logistics is set up to succeed from the start.
For businesses that already have warehouses in place, a case for multiple warehouses should be justified with data. Often it is easier to consolidate multiple locations into a single larger warehouse where it's easier to manage inventory accuracy, hire labor, store products, and consolidate data. Being able to standardize systems and processes in one single location is often an economically advantageous choice as it reduces spending on the same technologies and equipment across locations.
Unfortunately, centralizing warehouse operations may not always be feasible especially for large businesses holding large inventories and serving customers globally. Fortunately, the rise of third-party fulfillment warehouses, which can be hired to handle inventory needs and order fulfillment can be a cost-effective hybrid location for businesses hoping to streamline operations at one warehouse while having inventory and shipping capabilities at multiple locations.
In most instances, a business will likely require a balance of both to establish a hybrid supply chain. Here are a few positives of using a single warehouse along with distribution centers.
Standardization of Systems
It's easier to foster and maintain a company culture in a single location.
Provide Same-Day Delivery Option
Customers with critical needs may have the option of availing same-day delivery at a moderate cost.
Of course, businesses are not restricted to operating a single warehouse. However, this hybrid process gives businesses the opportunity to test systems, products, and the market with minimal risk before attempting to roll out changes without proof of success.
This hybrid model is especially useful for e-commerce firms looking to stay competitive without investing in large fixed costs. Under the current model, ecommerce stores can choose to outsource either inventory management, order fulfillment, or both.

Ecommerce Warehouse Logistics Management Systems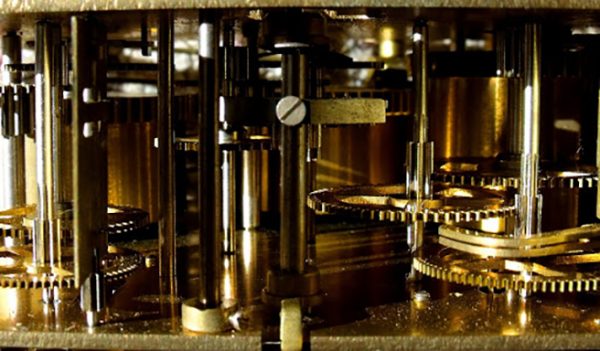 As supply chains get more complex, the requirement for effective warehouse management has become imperative. Remember that a poorly managed warehouse operation means that it will be harder to move products which delay order fulfillment
To help businesses manage this ever-increasing complicated space, warehouse management systems ㅡ a software solution ㅡ have made it possible for businesses to better manage their operations. Warehouse management systems aid in the logistics management process by allowing warehouses to streamline all processes. This ranges from basic activities, such as item retrieval and packing, to advanced tasks, such as space management, or finding cost-effective shipping solutions.
One of the biggest benefits of warehouse management systems is better inventory control. With information updated in real-time, companies can respond to changes in demand and stock levels before it affects fulfillment. Moreover, these systems also make it easy to organize and track shipments with automation assigning employee tasks and determining the best shipping routes.
As warehouse management tools become popular, it is important to note that the level of functionality of each solution can vary greatly. The three most popular types of solutions include standalone, ERP modules, and cloud-based inventory management.
Standalone WMS
Standalone warehouse management solutions are third-party packages that are not integrated with your in-house business management software. Moreover, attempting to integrate these two platforms is a difficult process and fraught with problems such as duplicate data, information delays and silos, interface issues and customization expenses.
Cloud-based WMS
A cloud-based inventory management solution is more competitive compared to standalone solutions as it allows users to receive automatic updates and easier to scale up without any requirement for additional capital expenditures.
Extensiv Order Manager integrates with top WMS systems such as Scout, Skuvault, and Barcoders (and 3PLs with a proprietary WMS). Those systems offer far more functionality than most built in WMS systems, and the integration provides businesses with real-time monitoring and responsiveness capabilities.
Extensiv Order Manager also has an open API, with endpoints that offer deep integrations with WMS, including ASN's. Extensiv Order Manager makes it easy to transition to a digital management environment and provides a host of benefits:
Reduced fulfillment time
Increased inventory accuracy
Improved customer service
Greater space utilization
Increased warehouse productivity
Reduced labor cost
Picking The Right System for You
When deciding to implement a warehouse management system, how can you determine which model is right for your business?
For large businesses looking for a greater level of control, two important questions to ask:
Can your WMS software automatically alert you to order changes documents, display on-hand inventory quantities and their locations?
Can your WMS keep you up to date about inventory levels in real-time?
If the answer to either of these questions is no, your business should start considering how to implement an integrated WMS/ERP solution.
The new rules.
Warehouse operations no longer function under a defined set of rules. Management tools and new business models have opened up endless possibilities of how warehouse operators deal with their inventory and fulfill orders.
Now that you've read this piece, how do you feel about your own warehouse logistics? Are you setting your business and your employees up for success? To remain competitive and survive in this ever-increasing competitive space, automation and outsourcing should be a top priority for the long-term health of your business.