Ever heard about the 2013 Walmart nightmare?
Due to mismanaged inventory and an understaffed warehouse in 2013, Walmart had a serious out-of-stock problem. The demands were rolling-in in their numbers but there weren't enough workers on hand to move items to the shelves from the warehouse.
The situation resulted in terrible customer experience for many but it was a problem that could have been avoided with proper demand forecasting and management.
Customers have certain expectations and the new disruptive logistics solutions that have emerged in recent years create challenges for every participant of the market.
For instance, in 2016, Prime Air Services began delivering goods in just 30 minutes via drones. And Uber's self-driving truck delivered 50,000 cans of beer in its first Colorado trip.
Such innovations change the rules of the logistics game and mean that customers have expectations of what an exemplary logistics service should look like. Plus, handling these expectations of fast delivery, bulk deliveries, and adequate stocks during a surge in demand is a nightmare.
To handle the challenges that come with high-demand, you first need to identify the problems, map out their solutions, and put systems in place to solve them. So let's do just that.
Challenges A Logistics Company Face During High Demand
Increase in Demand for Free and Fast Shipping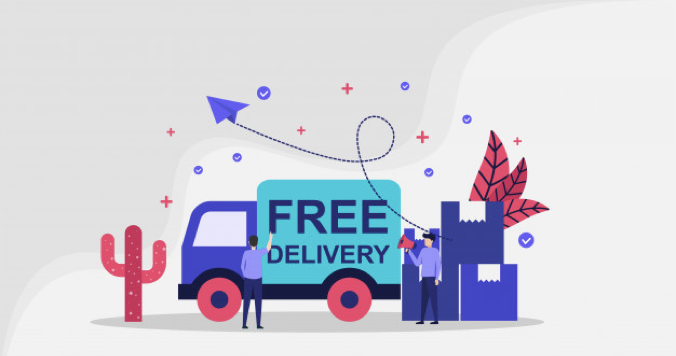 Even if you've been in business for just a day, you know there's nothing like free shipping. Shipping comprises many costs from picking to packing to transportation. Someone has to foot the bill for moving the product from one point to another.
However, the tag of free shipping is an effective draw. And this is because of recent free shipping trends that give shoppers an expectation of fee-free deliveries.
Customers will go out of their way to get at free shipping. Research even shows that 50% of shoppers abandon their cart during checkout because shipping costs increased the expense of their total purchase.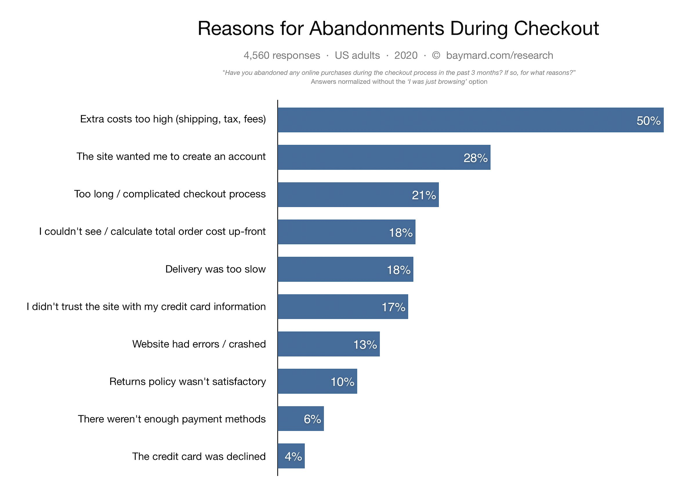 So how do you offer free shipping without breaking the bank?
You need to plan for free shipping as a cost ahead of time. The obvious way to go about it is to price it into your items. But as most psychologists and marketers know, how you present it to shoppers affects how they feel about completing their purchase.
For example, if your product costs $100 to manufacture and you sell it at a retail price of $120, with an average shipping fee of $10 per item, then you wouldn't want to list the product as $120 only to include a $10 shipping fee at checkout.
It's clear to see why buyers might change their minds on the purchase, unlike if you price the product at $130 inclusive of shipping costs. The reason being that in the second option; the cost of the item is clear to the customer and they don't feel deceived.
But asides from including it in the product's price there other ways to go about it:
Offer Free Shipping as a Time-Sensitive Promotion: We've all seen the "Buy now before the promo is over!" phrase. The urgency factor encourages customers to make an order in order not to miss the opportunity.
As a Customer Loyalty Reward: If a customer subscribes to your marketing communications, you can offer them free shipping as a one-off reward.
Include Free Shipping in Tiered Delivery Options: When customers require express deliveries, give them the option of paying for shipping or free shipping with a longer delivery time-span.
With that said, always ship smart by studying how it fits into your overall logistics strategy.
Increase in Transportation Cost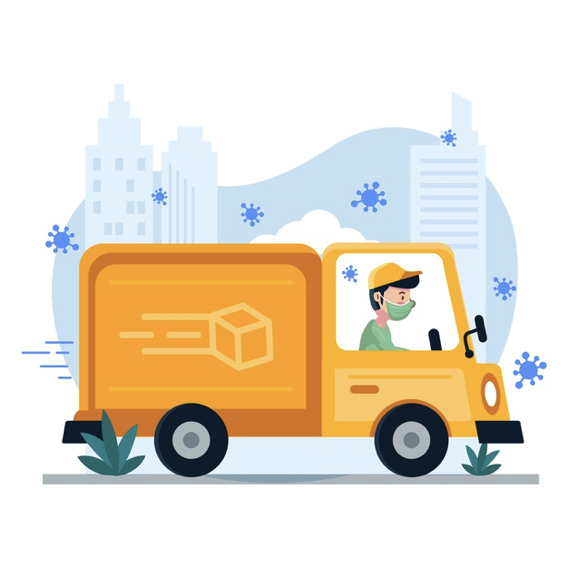 Running a logistics company and facing transportation budgetary pressures go hand in hand. Costs from aspects like consistent fueling and machinery maintenance - to name a few - can really eat into your budget. So finding ways to reduce transportation expenses should be a top priority to achieve profitability.
There are many ways to optimize your transportation costs. Here are a few of them:
Don't Depend on Single Transportation Modes: A flexible transportation system can help offset costs. But ensure that you don't affect certain factors by a switch in your transportation mode.
For instance, switching to sea shipping from air delivery would decrease your fulfillment timeframe and may cost you customers and sales. So, mix two different modes with close enough speeds, like opting for train delivery rather than trucks.
You could also do part deliveries if the customer only needs particular parts of the product delivered within a defined timeframe. Then send other parts using less costly transportation options with slower fulfillment speeds.
Take Advantage of Shipping Consolidation Opportunities: You can try merging large shipments of different products for all buyers into a single shipment and you'll reduce cost via full load shipping (FTL).
Limited Warehouse Space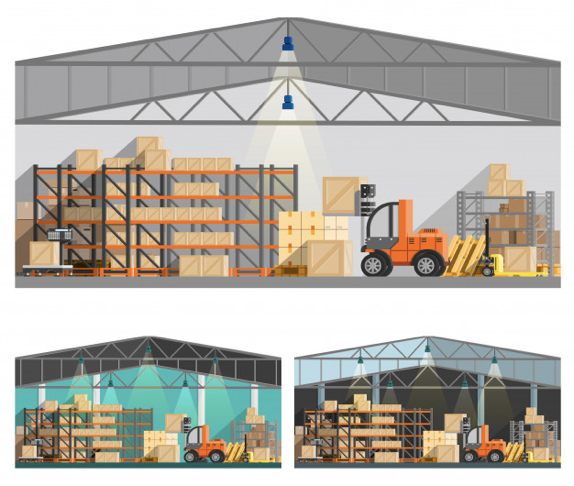 Adequate warehouse spacing can facilitate movement and storage efficiency. But knowing when your warehouse is reaching its capacity can help you avoid a stuffed space that restricts product movement and replenishment time-frames.
At 80% to 85% of space utilization your warehouse reaches its capacity, so here a few ways to maximize your warehouse space:
Utilize Your Vertical Space: Ensure you're using all vertical space available. Check out the cubic feet of vertical space not being used. However, make sure that your design doesn't affect your fire code and sprinkle design. Also, go through the storage media to maximize all clear span height.
Store Overstock in an Off-Site Location: If you have a large quantity of a few items as excess inventory, consider off-site storage for the overstock. To free up space to assist fulfillment operations.
Outdated Warehouse Management System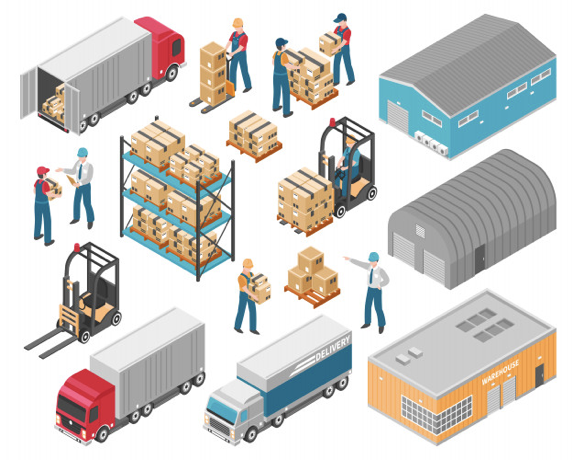 Whether you run a retail chain, an eCommerce website or you're a distributor or manufacturer the consistent changes that occur in the supply chain market must have hit you one way or another. Especially during peak seasons. And if you're using an outdated Warehouse Management System, you cannot keep up with these constant evolvements in the game.
So an excellent way to go around it is to ensure you use an updated or current Warehouse Management System.
You may already have an Enterprise Resource Planning system or Distributed Order Management System that has the basic functionalities required. However, there's a point where your brand outgrows the capabilities offered by such systems in line with your warehousing and distribution abilities.
So here are some features you should look at to determine if your Warehouse Management System is up to date:
Quality Assurance
Put Away Functionality
Slotting
Replenishing to forwarding Pick
Picking Options
Production/Assembly
Shipping and Manifesting
Packing
Labor Tracking
Inventory Control
Using these features as guidelines, you can reach out to WMS vendors, and depending on your company's current needs and budget you can purchase a new system.
Lack Of Time To Correct Inaccurate Or Erroneous Orders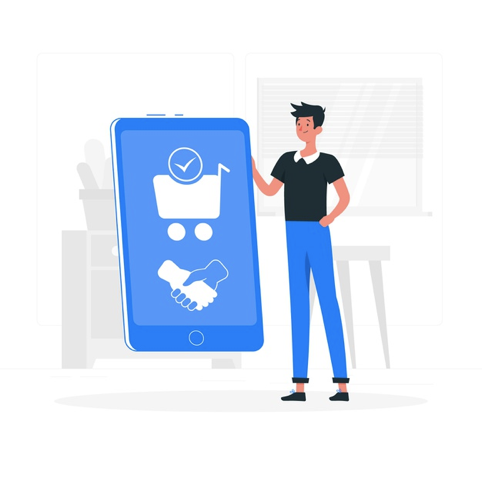 No logistics company wants the stain of misdelivered freight shipments attached to their brand, but this may happen during peak seasons. With an increase in orders, some of these orders may have incorrect address details linked to them or you may mix up what order is going where.
The solution to this is to have a framework to work with when you identify an inaccurate or erroneous order.
Before assuming the order wasn't accurate, ensure that the freight isn't experiencing a delay or that your tracking system isn't mixing up fulfillment identities because of misinformation inputted.
Go through all information on your tracking system if you've confirmed it is accurate. You'll be able to know what's going on with an order quickly.
If you use an outsourced delivery system and you discover the mistake was made on their side, you can begin a claim procedure.
Following these steps can save time when handling incorrect orders. So you're not thinking afresh on what to do.
Poor Workforce Management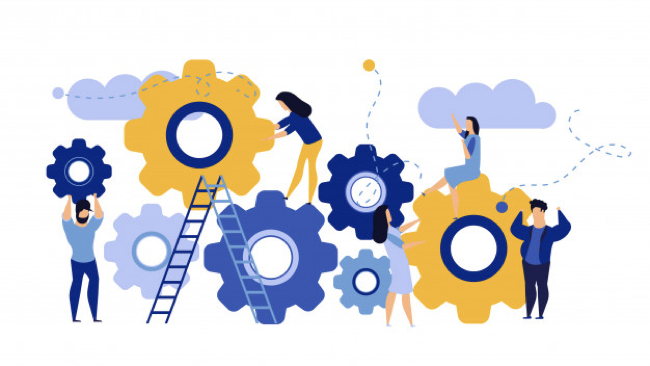 It's a given that an increase in demand will put more strain on your workforce and without adequate management, areas like customer experience and employee motivation may suffer.
What you don't want to happen is employees resigning during peak seasons due to getting overworked. So what do you do? Here are a few tips:
Keep Employees Engaged: Employee engagement goes beyond your staff having tasks to complete but that they feel their impact makes your company run effectively. Data even shows that engaged teams experience a 21% boost in profitability. Which means better customer service and happier customers.
Ensure Schedule Flexibility: It's not always easy to create schedules and shifts when you're managing a lot of employees during high demand seasons and yet shift flexibility is more important than ever during these stressful times. Use tools to automate the process of creating shift schedules that allow your staff to have quality breathers even during high-demand seasons. This eliminates a tired employee handling crucial matters in a state that they're prone to make mistakes.
Proper Communication: Communication is vital to a successful workforce management system. Create an environment that allows employees to voice out issues they're facing and to collaborate with management and themselves. This is crucial as 11% of employees quit their jobs because of management behavior which is often miscommunication. That isn't what you'd want happening during demand seasons.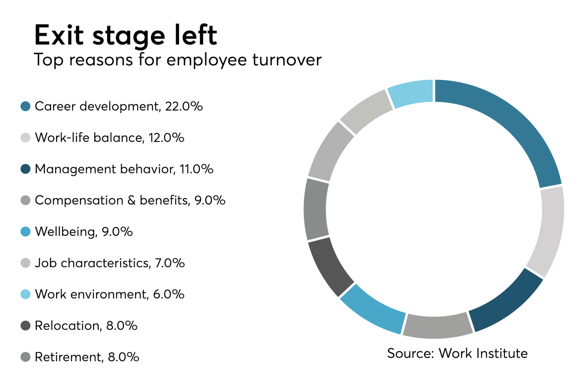 Have a Plan in Place for Demand Volume Spikes: Every member of your team needs to know what to do during peak seasons. So in slow seasons, train your workforce on how to react during volume spikes, and when it happens, they'll all fall into place naturally.
Provide Customers with Self-Help Materials: Providing customers with up to date, intuitive and easily accessible self-help service materials will help in reducing the spike in customer requests associated with high-demand seasons.
Majorly because self-help materials eliminate the need for customers to get in touch with client support. This, in turn, reduces employee stress levels and allows your workforce to focus their energies on other tasks.
Dependable Volumes Forecasting: A reliable volume forecasting is crucial to managing workflows and understanding staffing requirements during peak periods. To achieve this ensure you analyze historical data of at least the previous 3-5 years.
You also need to make sure your customer care representatives are fully aware of high-demand seasons so they aren't taken unawares.
Congestion Problems at Terminals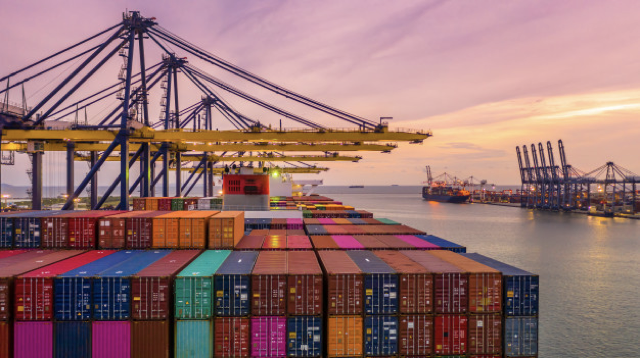 Most terminals plan with an expected spacing for each customer but during demand spikes, a lot of logistics companies exceed their normal flow and this causes congestion at terminals.
To avoid this, you need to carry out adequate demand forecasting to know when you'll require larger spacing at terminals and communicate this with them. Terminals can only contain port congestion when customers can forecast and maintain the volumes cited to the terminal.
Poor Real-time Delivery Monitoring

The lack of implementation of systems that allow automated tracking notification and real-time visibility of the status of shipment for both you and customers results in devastating outcomes for any logistics company.
Real-time tracking is now a feature that customers expect as part of any delivery. With a proper real-time tracking system, you can give customers the driver's location per time and estimated time of arrival. Asides this some tracking systems allow customer communication, by allowing them to contact their drivers, dispatchers, or company call centers.
All these systems allow you to know in seasons of high-demand when each delivery started and when it should arrive. And when customers experience slight delays because of situations outside of your control, you can let them know what's going on and where their order is.


Lack of Truck drivers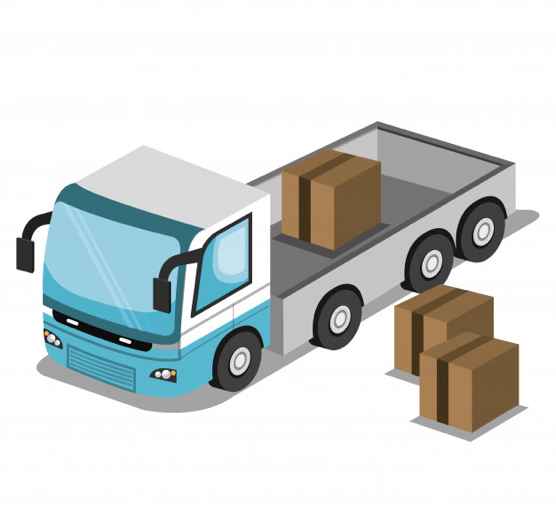 In Germany alone, 40,000 truck drivers retire yearly, and only 16,000 come in as replacements annually. A World Bank research also revealed a shortage of drivers all over Europe. So it's certain you'll face this challenge as a logistics company, especially during peak seasons, but there are ways around it.
As we saw earlier, self-driving trucks can be embraced as a solution. This reduces the reliance on the human factor for fulfillment. Alternatively, you can also opt for other transportation methods like trains.
In situations where all the above isn't plausible, the obvious solution is hiring more truck drivers before forecasted peak seasons. But because of a lack of interest in the job description, make the recruitment process as attractive as possible.
Due to the security, social perception, and wage associated with the job, make the position interesting enough to get extra hands quick during high-demand seasons.
Traffic Congestion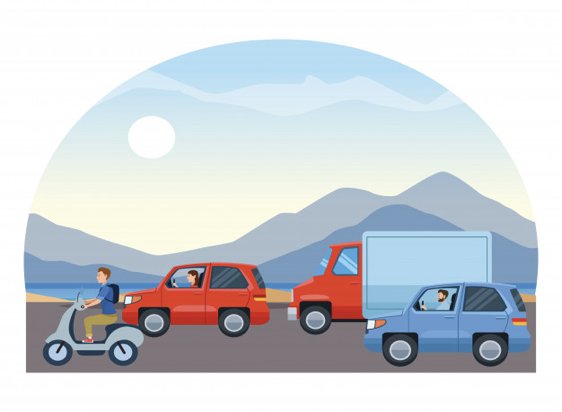 Road transport is synonymous with traffic congestions and this can make it difficult to keep up with dependable delivery schedules.
But there are ways around it, with the many solutions available today. Your drivers can use such programs to avoid routes known for getting congested at certain times of the day. Some solutions enable drivers to get real-time suggestions on the most efficient route to their destinations.
By employing such systems into your fulfillment processes you can greatly minimize the chances of an order getting stuck in traffic.
Conclusion
With the many challenges that come with high-demand, your approach can make or break your business in such crucial times. These 10 challenges and their solutions will help you stay ahead of the game.
How do you handle logistics during periods of high-demand and what strategies proved the most effective for your brand? Comment below!