Outbound fulfillment activities, or activities related to the preparation of orders for shipment, are some of the most valuable activities that a third-party logistics (3PL) warehouse performs. Warehouse operators must properly manage and monitor the movement of goods from the warehouse floor to the customer's doorstep. However, labor constraints are hitting 3PLs especially hard and making it difficult to meet service level agreements (SLAs). As you know, any kinks or breakdowns in the outbound logistics chain can cause problems ranging from inaccurate invoices and shipping errors to delayed deliveries and damaged products.
If you can measure the extent of a problem, you can improve it. Fulfillment status and productivity have been somewhat of a black box for warehouse managers who lack visibility into the productivity of their teams and outbound activities in the warehouse. Even though they are racing against a stream of inbound orders every day, it can be difficult to know how far they need to run and at what pace to meet their SLAs with customers. How can you identify problem areas and make the necessary adjustments without insight into your warehouse's lead time, processing speed, and employee productivity?
To optimize your warehouse's outbound productivity, you must be able to monitor each stage of the flow of product out of the warehouse to its next destination. The first step is gaining visibility and transparency through accurate, responsive, and measurable warehouse data. That visibility can set the foundation for a flow of continuous improvement.
So how do you go about measuring the productivity of your warehouse? Where do you even begin? Below are outlined some simple indicators you can use to assess your warehouse's daily outbound productivity level and what might be done to improve it.
Indicator 1: Employee Productivity
While some may view employee productivity as simply the speed with which your employees are working, employee productivity can be a strong indicator of your warehouse's outbound productivity level. How quickly and accurately your staff can respond to inbound orders says a lot about the proficiency of your warehouse overall. Is the floor space utilized efficiently? Do your systems communicate well with each other? Is more staff required to fill the volume of orders? Is your staff completing tasks relevant to their training or area of expertise?
If you start the day with a goal of how many orders you'd like to complete or how quickly, this can give you a good idea of your staff's ability to be responsive. After communicating this order goal and monitoring it closely, you may have a better idea of how efficiently your warehouse is running. If your goal is realistic and it takes you several days or more to make progress, this can be a sign that either your warehouse staff isn't properly motivated to reach the goal or that they are hindered by inefficient processes in the warehouse. Many times, it's the latter.

Above, a 3PL using Extensiv 3PL Warehouse Manager used the Outbound Productivity tool to set a goal for hourly picking pace. They can see at what times of the day they performed the best and from there see which and how many employees are allocated to pick during that time. Please note that some metrics may not appear without the use of SmartScan or Small Parcel Suite and that only Enterprise and Professional subscriptions are eligible to use the dashboard.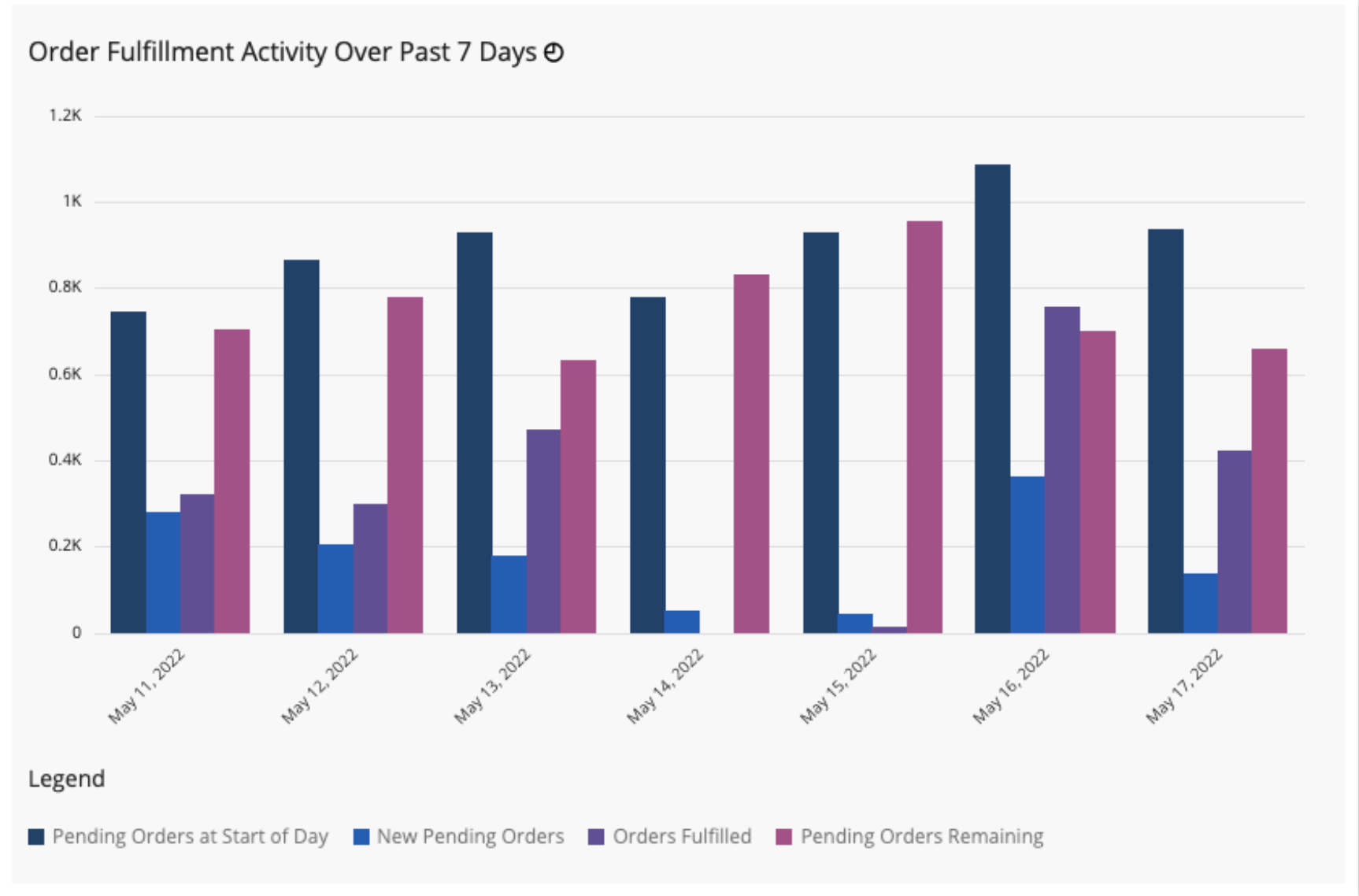 They can also see how they performed at fulfillment overall during the week. You can see there are two days over the weekend where almost no orders were fulfilled, meaning their staff is starting off the week already behind on Monday as new orders continue to flow into the system. This is a clear indication of how the allocation of employee resources can have an impact on outbound productivity for the rest of the week.

Finally, you can drill down into specific employee productivity by viewing the Order Detail table, which shows a Pick Owner for each order in the current fulfillment process. You can see how many orders each employee is working on, as well as their picking and packing status.
Indicator 2: SLA Performance
It's important to monitor how well you are performing relative to the SLAs you have with your customers for obvious reasons. Fulfilling orders against a timeline that corresponds with the expectations of the end consumer is often a big part of that. If you have a view of how well you are performing by customer, this can be a good indication that your warehouse is productive enough to meet customer SLAs. For example, in Extensiv 3PL Warehouse Manager, the Outbound Productivity dashboard allows you to see the status of orders by customer in both a high-level and more granular view.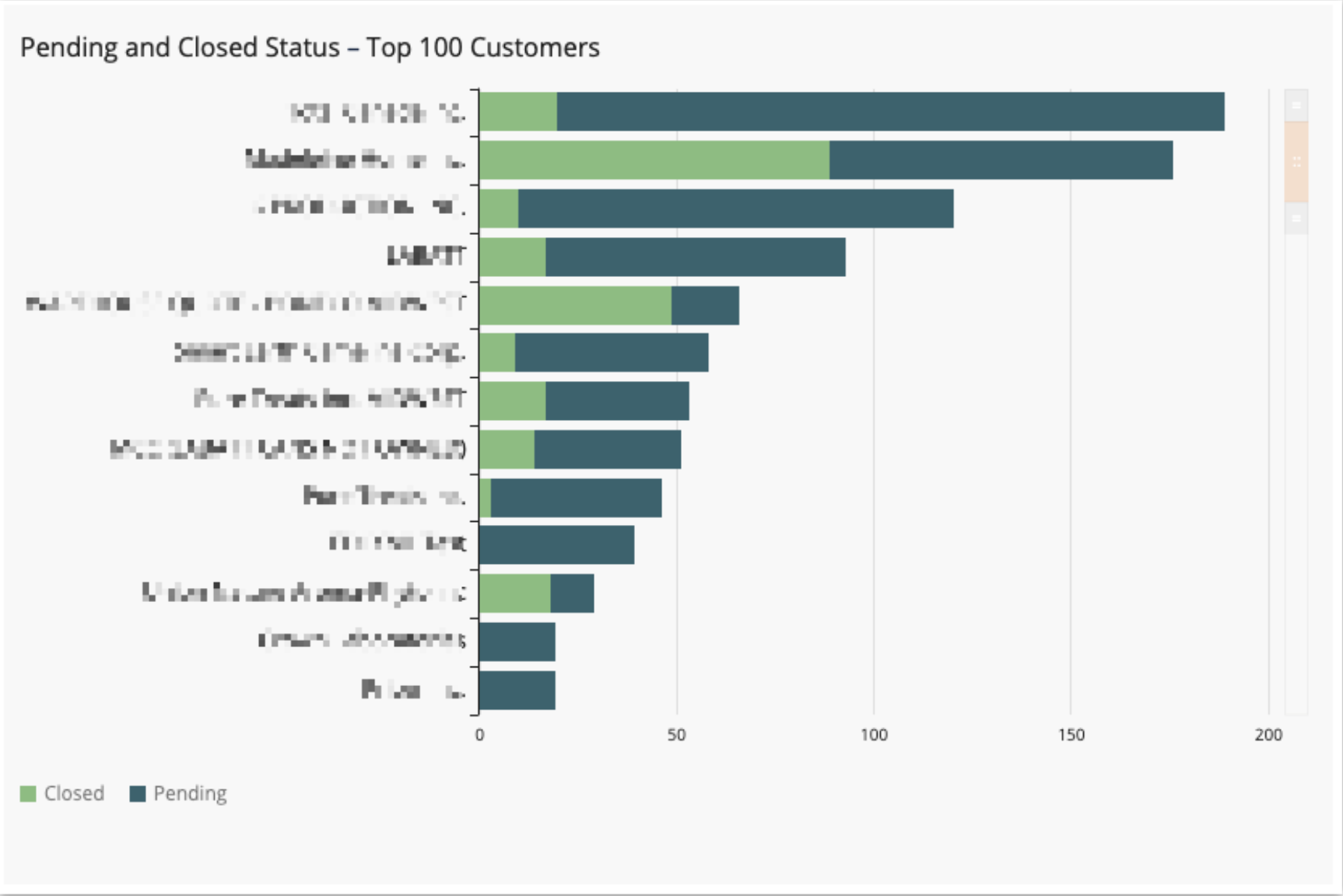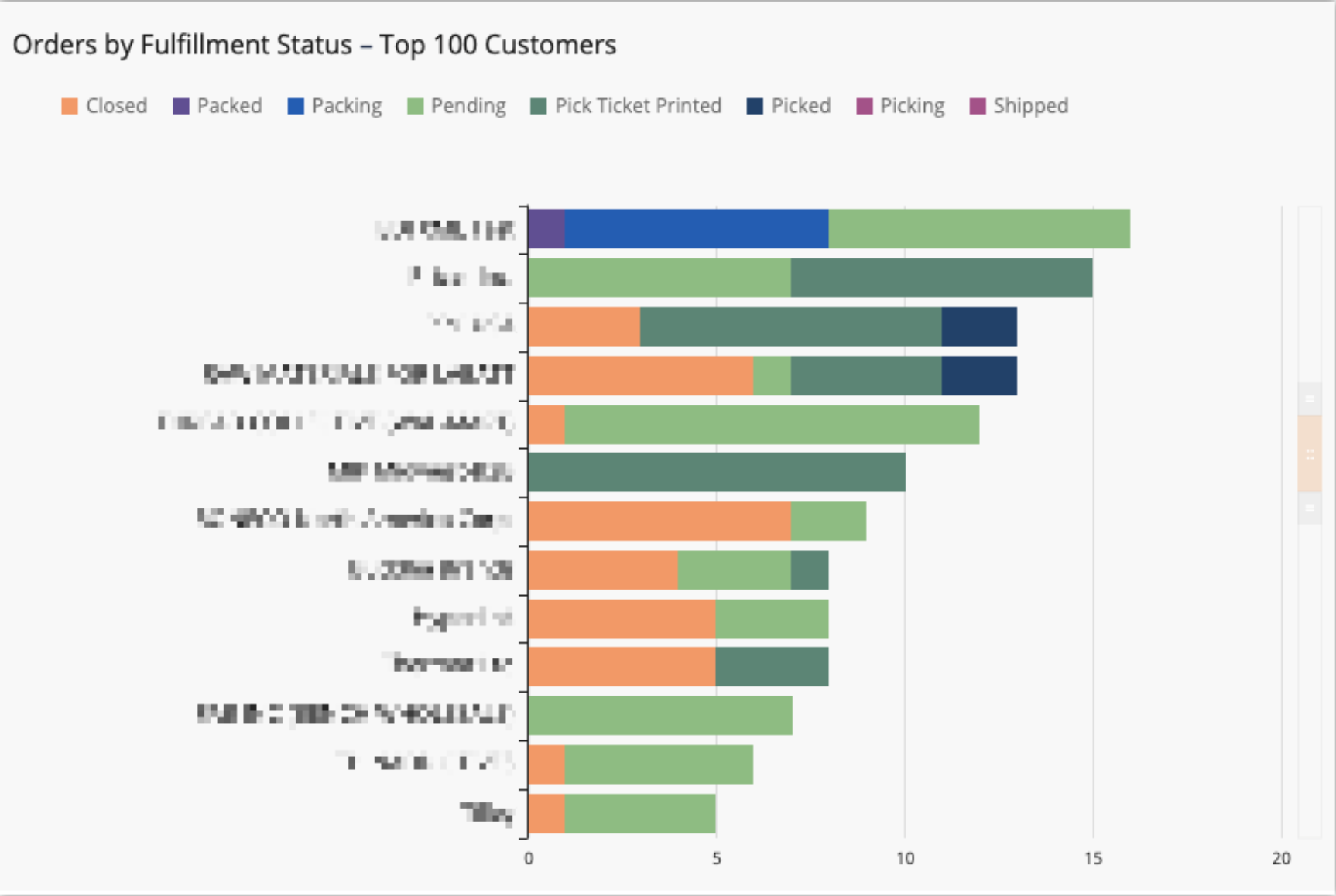 By viewing both employee productivity and activity by customer, you can see how you might better allocate resources to ensure the most stringent SLAs are met. For example, if you have customer(s) with complex kitting and assembly, you might need more people packing orders. Or, if it's sheer volume, especially on specific days of the week, you might need an extra hand in picking, packing, or shipping.
How to Get Started
Extensiv is working on a variety of offerings to provide warehouse managers the improved visibility they need to analyze how they can best allocate resources, how they can optimize performance, and how they can take future action to improve SLA performance. The Outbound Productivity dashboard is just the beginning. We hope this offering brings you greater insight into and control of your daily outbound productivity levels.

To get started, simply try it out by navigating to the Outbound Productivity dashboard under Dashboards in Extensiv 3PL Warehouse Manager. If you need help getting started, ask your CSM or check out more visual details in our Frequently Asked Questions.