As your ecommerce business scales, your processes get more demanding. Systems that once worked become inefficient or break down as more orders, complexity, and repetition add up. You may even outgrow your platform and find yourself looking to new channels. This is a clear sign that you need to embrace smart, shock-proof technology. One of the most multifaceted tools for running your online store is data integration and automation.
In fact, many companies today are turning to ecommerce automation to save time, money, and improve customer relationships. But what exactly is ecommerce automation and what does it mean for your online store?
Let's dive into what ecommerce automation is and the benefits it can bring to your business.

What is Ecommerce Automation?
Ecommerce automation is when businesses implement ecommerce integration software to perform repeatable manual processes, tasks, and campaigns automatically. Ecommerce automation is a great way for businesses to leverage technology to do more with less time and manpower resources. It becomes increasingly important for businesses to automate as they grow to keep up with the increasing demand and complexity.
For retailers, ecommerce automation is the secret to putting time-consuming repetitive tasks on auto-pilot. It also provides a buffer so your team can focus on other important tasks that bring in customers. Automation tools keep everything else on track.
Retailers can use ecommerce automation to simplify many different aspects of their business. These are common areas that benefit from automation:
inventory management
dropshipping
order fulfillment
customer support
digital marketing
data collection
Since business processes can be repetitive, managing all these functions automatically can make things run much more smoothly and improve the quality of the service you provide.
Still considering if you should invest in ecommerce automation?
Here are four benefits of ecommerce automation to help your business scale faster and personalize your customer experience:

The Benefits of Ecommerce Automation
1. Increase productivity
Not only does ecommerce automation streamline business processes for increased productivity, but it also frees up your team's time for customer retention, creativity, building stronger peer to peer relationships, working out deals with suppliers, understanding new fulfillment processes, new product iteration, and more.
While automating key tasks within your business is a crucial step, having a well structured sync across all your key applications, systems and trading partners is another factor you should consider to increase productivity. With this mind, data integration is a fundamental piece to help you achieve successful automated workflows across your supply chain.
But before trying to get right into deep technical integration knowledge, businesses looking to streamline key processes strategically to maximize growth potential and productivity should start with some basic knowledge on data integration.
What is data integration?
Data integration connects disparate applications together allowing for consistent automated workflows and delivery of data to create better business processes across a wide range of applications and sales channels.
Understanding what data integration can do for your business can dictate whether your business selects a strategic approach to automating data like VL OMNI's or other types of data integration approaches.
For instance, if your business wants to become more agile and minimize the use of internal resources while lowering tech costs, an iPaaS approach like VL OMNI is the solution for your business. Take it from Zippo, the most recognized lighter brand in the world. Their Shopify Plus and order management data integration solution configured by VL OMNI has empowered them to self manage their ecommerce business with minimal technical resource involvement, giving them more time to connect with customers and build their brand into the future.
2. Improve operations and business intelligence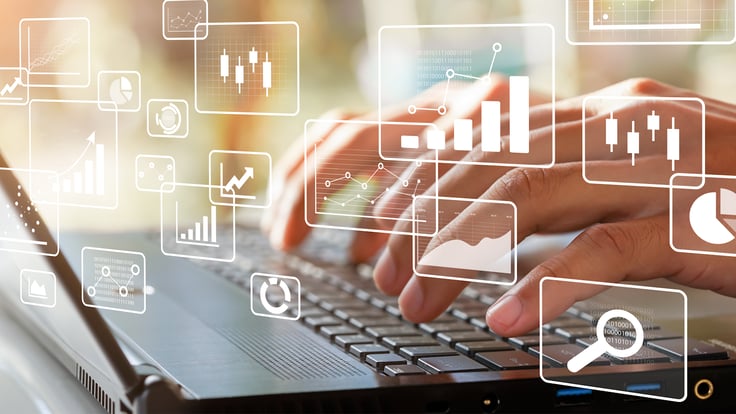 We live in an ever-changing world that highlights the importance of having flexibility and resilience in your systems for long-term growth. That being said, understanding your data, and how it is integrated into your ecommerce automation tools can inform your decision and your ability to source new ecommerce technology, as well as scale and build a more robust future for your business. Automation is critical when it comes to inventory and order management. Without the systems in place to balance stock and fulfill orders, you have no way of responding to sudden spikes in demand.
Let your data speak for itself
Data is one of your company's most valuable assets. But if it's locked into a siloed application or isn't taking into account your business' unique needs, that data quickly loses its value.
Modern brands are expected to have a presence across primary storefronts like Shopify and Bigcommerce, marketplaces like Amazon and Walmart, and even big-box retailers through retail partnerships and capsule collections. Without a distributed order management system to capture orders flowing in through various channels, and out of multiple warehouses you have no way of truly knowing the health of your business, and no way to efficiently automate.
Ecommerce automation and integration tools solve the issue of having disparate systems by unifying data and processes into a holistic technology stack. This allows for consistent automated movement and delivery of data across your ecommerce platform, ERP, Shopify store, CRM system, and beyond. As a result, users can have a real-time outlook of their business performance, transforming data into valuable, usable information from every channel AKA true direct-to-everywhere business intelligence.
When looking for automation software to integrate your data, the emphasis should be on finding long-term, agile, and scalable partners that can keep your business agile at every turn regardless of the complexity in their applications, goals, sales channels, or strategies.
The VL OMNI Platform and VL OMNI Dashboard will not only unify your data but provide deep business intelligence using enhanced channel-specific analytics. Business rules are included directly in our configuration for system-wide integration. This means your data is fully integrated, accurate, and automated.

3. Boosting marketing campaigns and conversion
Real-time data keeps your business running 24/7/365. For a marketing team, this is critical to capturing and serving customers everywhere. Ecommerce marketing automation is a whole category in itself. From email marketing automation with Mailchimp or Klayvio, to automated loyalty programs and social media posts. Marketers can also use automation to acquire and retain new customers using dynamic popups, preventing cart abandonment with SMS or automated abandoned cart emails to automated follow-ups and nurturing email campaigns. A marketing strategy without automation is impossible to manage and will leave your online business unable to compete in the new landscape.
4. Improve customer experience
At the end of the day, all your end customer truly cares about is the service they receive.
With this in mind, ecommerce automation can help your business eliminate silos and develop rich connections between data and systems, and in return give you more time to focus on enhancing your customer experience. It's about using data and technology to inform your business decisions, to alleviate uncertainty in your sales channel capabilities, streamline operations, satisfy dynamic customer demand, and meet customer expectations with meaningful action.
While various marketing, fulfillment, inventory, and other ecommerce tools exist to automate tasks, robust data integration platforms can help unify all of your sales channel data into a single point of access. Top global brands seek out integrators like VL OMNI alongside multichannel operations platforms like Extensiv Order Manager to unify their data, and leverage automation for insightful analytics and more streamline operations.
It's not just about meeting your customer needs today; it's also about building a better future for them tomorrow.
Ecommerce Automation: The Key To Business Growth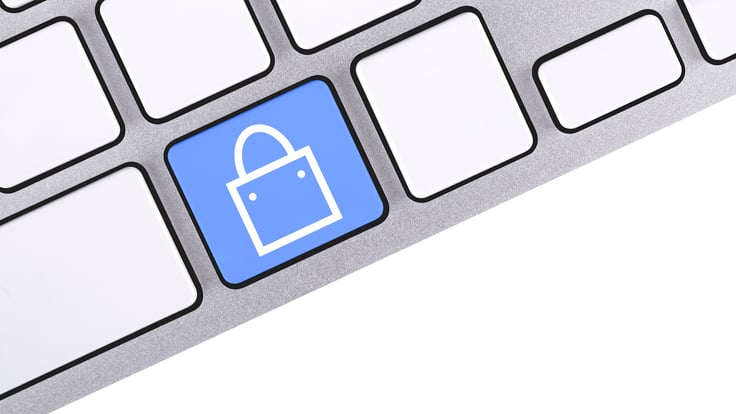 As commerce both in the physical world and online continues to advance, ecommerce automation is the key to being able to scale to new levels.
With that in mind, we at VL OMNI encourage Merchants to focus on the back-end systems of their ecommerce site. By integrating various processes between applications, your business will be able to fulfill orders efficiently, allow back-end systems to communicate with one another, have product information and availability up-to-date, and so much more.
This proves that data can and does inform everything when it flows freely in the right form and with the right integration solution powering it. Solutions like VL OMNI, approach data integration in such a way that integration Connectors can be added, modified, or deleted from the system without impacting other processes – something that is only possible in iPaaS.
The benefits? Create a unified and personalized customer experience, achieve

operational efficiency, and improve productivity in your business.
Ultimately, the goal of strategic ecommerce automation and integration is the ability to improve, iterate and grow your business' maximum capabilities without technology or data getting in the way.
Ready to accelerate growth?
Contact VL OMNI to learn how ecommerce automation and integration can drive growth for your ecommerce business.
What is VL OMNI for Ecommerce Automation?
VL OMNI is an iPaaS platform for agile and scalable ecommerce integration built on cutting-edge serverless microservice. With over 26 years in data integration, VL OMNI guides global multichannel merchants via thought-leadership, expert advice, and content in areas such as ecommerce, integrations, and ways to empower business.