You know that feeling when you have to manage inventory, communication and customer service all at the same time? Pressured, fatigued. Energy zapped. Creating an e-commerce business is challenging task in itself; managing every other aspect efficiently is even more daunting.
Fortunately, there are e-commerce tools that can empower you to do a better job at business management. From content marketing tools, to communication and all the way to order management – there is a tool for every e-commerce function these days.
The headache comes from trying to select which tools to add to your arsenal and what to ignore. For your convenience, I've compiled a comprehensive list of the best online shop software & tools that can improve the lives of e-commerce business owners.
Project Management & Collaboration Tools
A business could run without a project management and collaboration tool, but I don't recommend it. It would be a challenge to coordinate with a remote team and logistics partner to ensure efficient allocation of resources. And as you grow, the processes that once worked would be difficult to scale. With that in mind, consider these tools to keep your project on the right track.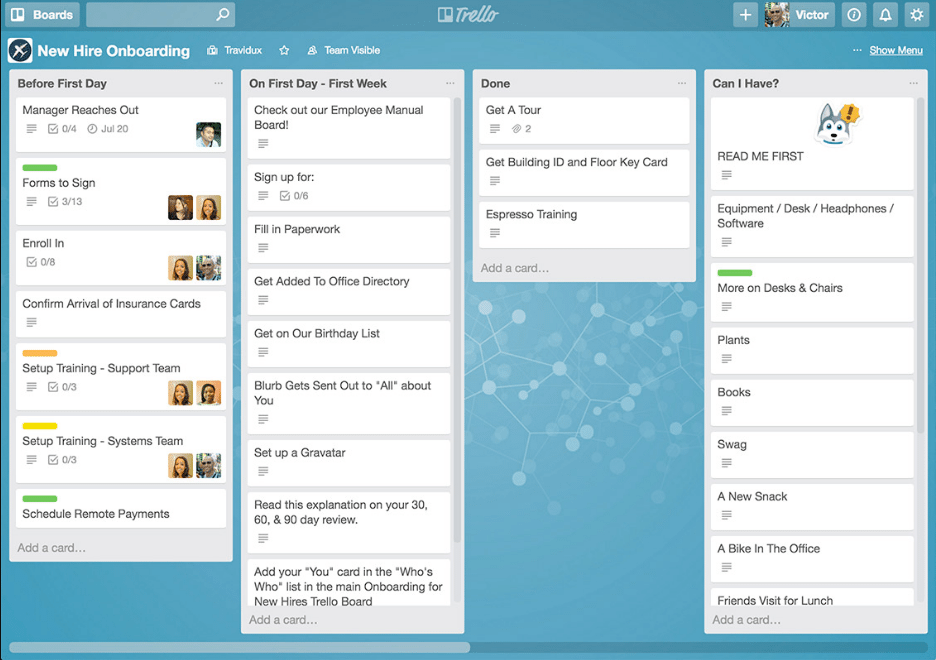 This is what I personally use. It aids the communication process and collaboration among team members by fostering proper allocation of tasks. You can organize each task with a "card" and a "task board" that has different headings and columns (like Ready to Review, In Progress, etc.). Team members are notified via email about things that take place within the scope of a project.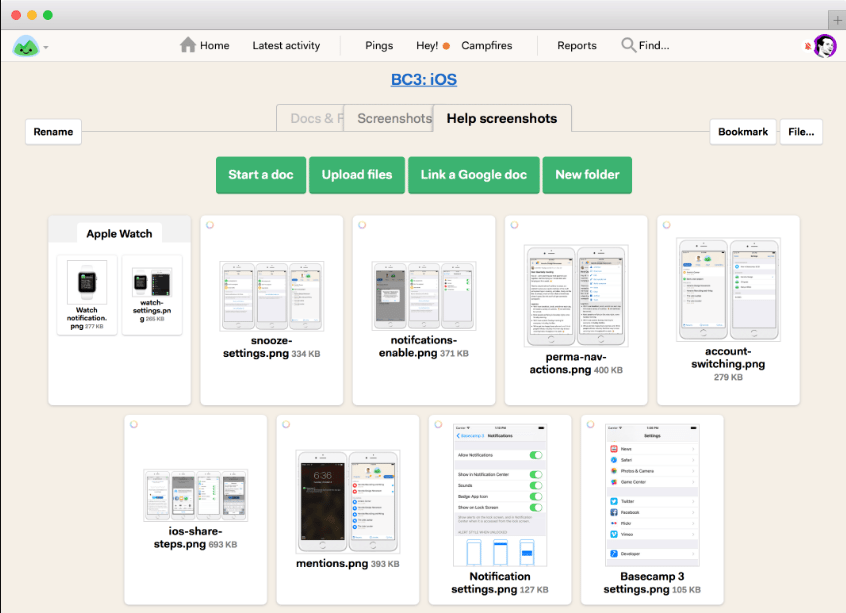 Another Trello alternative and popular choice for online store owners, Basecamp allows you to collaborate with team members to attain a common goal. E-commerce ideas can be discussed and issues can be addressed openly. Some unique features of Basecamp include the ability to create Gantt-style charts and track project costs. Basecamp users receive project updates via email.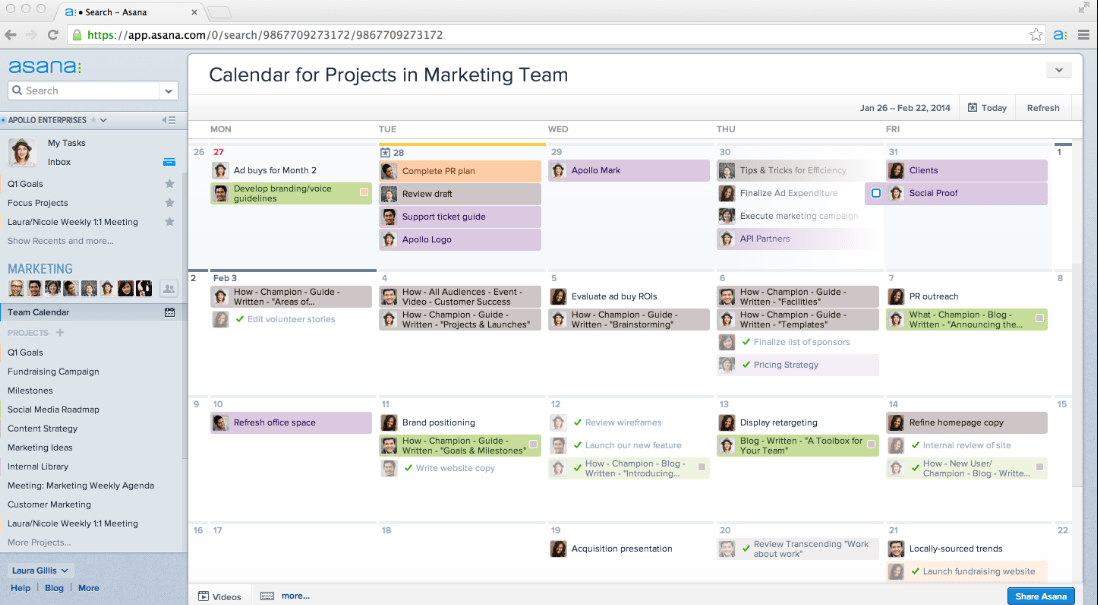 Asana makes it easy to create, assign and manage tasks. It improves collaboration by enabling project and product managers to define a priority level for each task. The tool also offers some unique features such as milestone tracking and support for recurring tasks. Users can use the Asana inbox to see projects and activities, when tasks are due, and if a file was attached to any of the tasks.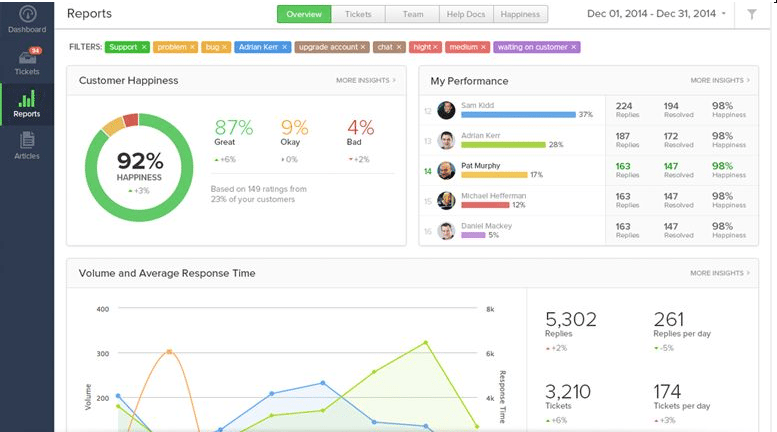 This tool empowers managers and staffers to work together more efficiently. Teamwork has all the vital features of a project management tool, including file management, milestone tracking, and messaging. Then there are the unique features that Teamwork users can take advantage of such as The Risk Register where risks can be posted and tagged as a priority – increased transparency is the outcome.
CRM (Customer Relationship Management) Tools
E-commerce businesses need CRM tools to drive sales, increase performance and improve customer relationships. They record all interactions and communications with customers in a short time frame, enabling merchants to utilize the details to analyze the perspective and preferences of their customers. Consider the following CRM tools to drive customer satisfaction.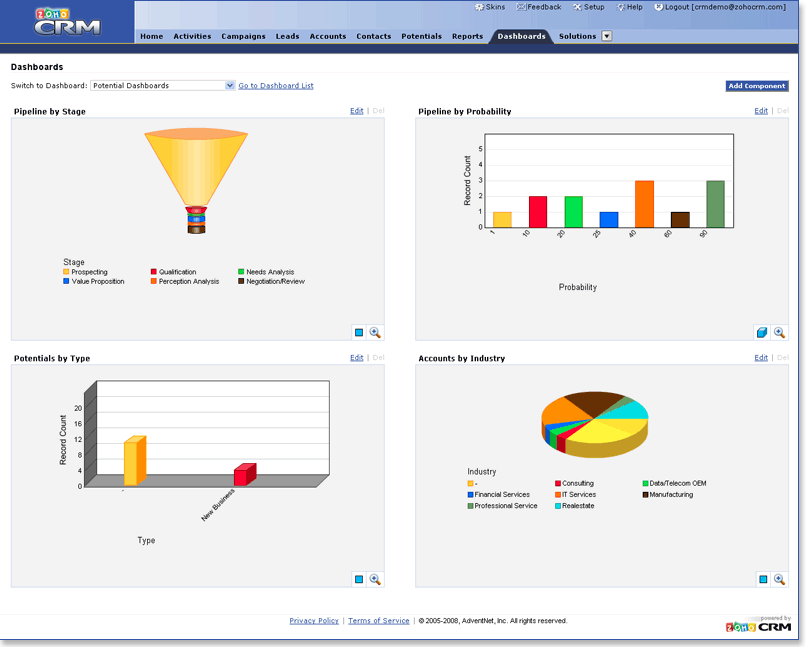 This tool is scalable, safe, and loaded with advanced features to help e-commerce businesses grow. It provides lead scoring options, sales process automation, advanced reporting, performance analytics, data about customer's life cycle, and a lot more. Zoho CRM also provides multichannel support, so merchants can interact with customers where they want (live chat, email, etc.).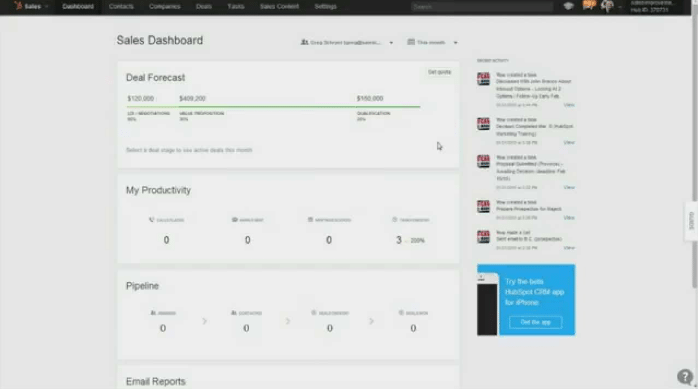 Multi-channel e-commerce merchants like Shopify use the HubSpot CRM to do high volume business. It provides options to review and optimize templates, email metrics, call metrics, deals, sales pipeline, and more. The email aspect of the CRM is one of the best; it enables users to track clicks and opens easily, save email templates, and schedule a follow-up message to prospects.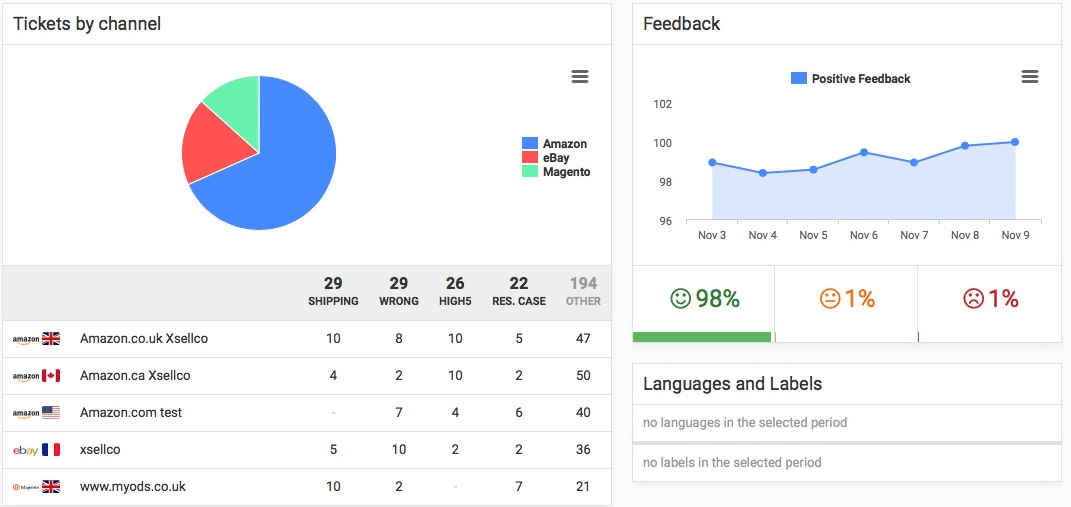 This is a robust e-commerce help desk solution designed for e-commerce businesses operating at various scales. Businesses can utilize it to manage customer relationships and address tickets from multiple online channels, including their own web shop, marketplaces like Amazon and eBay, as well as social channels. Users also get to take advantage of exclusive features like ticket heatmaps and volume reports.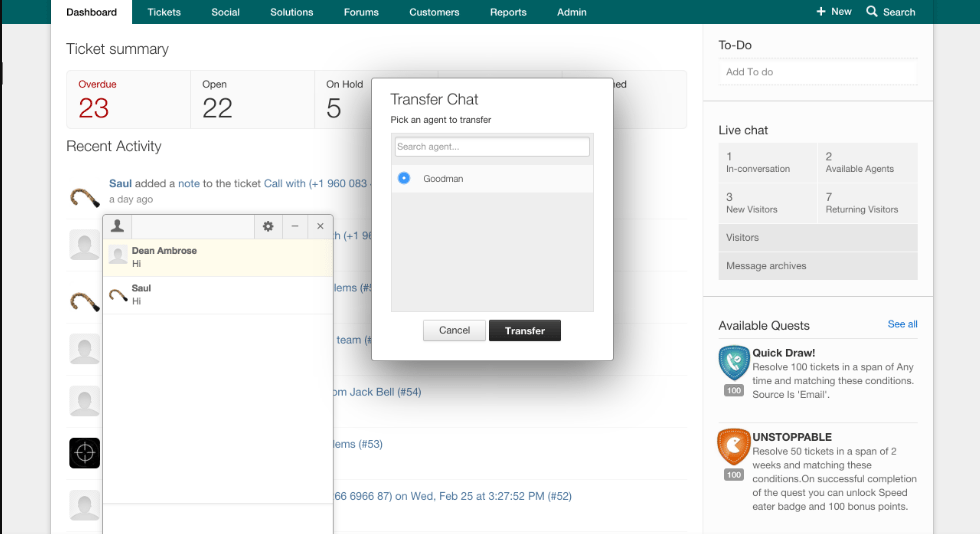 This CRM tool will allocate all your customer queries in a single place so that you can address customers' concerns and give them what they need, without stressing over support. There's also an option to create a knowledge base for customers, enabling them to conveniently discover the answers they're looking for. And like other CRM tools, Freshdesk also provides multichannel support.
Marketing Automation Tools
These are a blessing in disguise as they enable merchants to automate specific actions, like sending targeted newsletters, sharing targeted updates on social media, and even segmenting customers based on their behavior and demographic. By allowing you to automate time-consuming tasks, marketing automation tools free up resources that can be geared towards other critical areas of your company. Below are a few for your e-commerce business.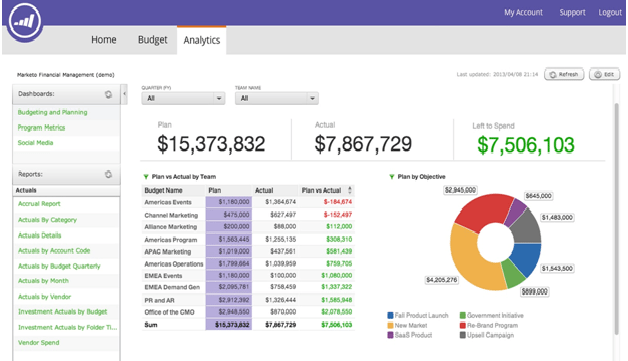 This is a what-you-see-is-what-you-get (WYSIWYG) marketing automation tool that can be used to create forms and landing pages. It ranks prospects by the pattern of their behavior, allowing businesses to target people who are most likely to buy. Customer and telephone support can be utilized, and the tool supports Microsoft Dynamics and Salesforce integrations.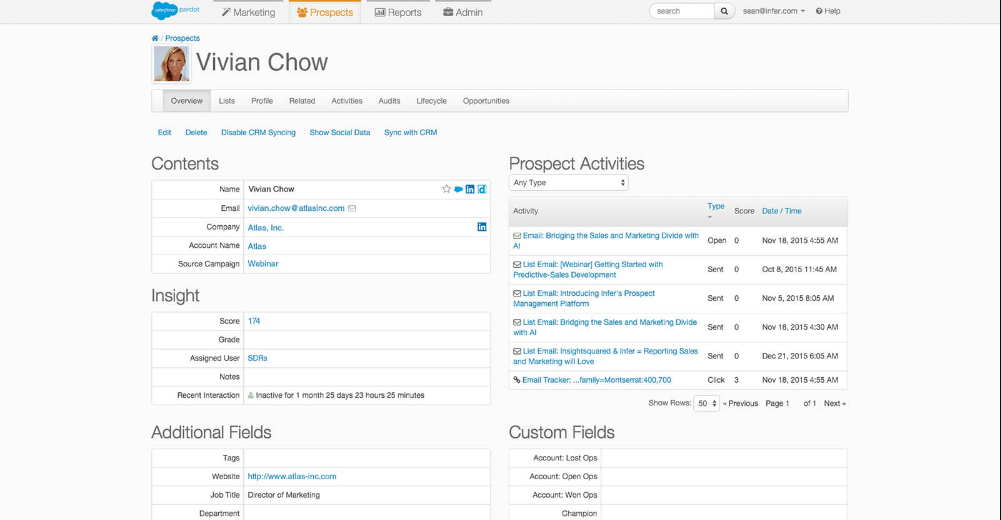 Pardot has capabilities to keep your pipeline stocked with high-quality leads. Its email marketing features enable optimization of delivery rates, A/B testing of email content, and email outreach based on demographics. Also, businesses can calculate the true ROI of their marketing endeavors and gain insight into campaign performance with closed-loop reporting.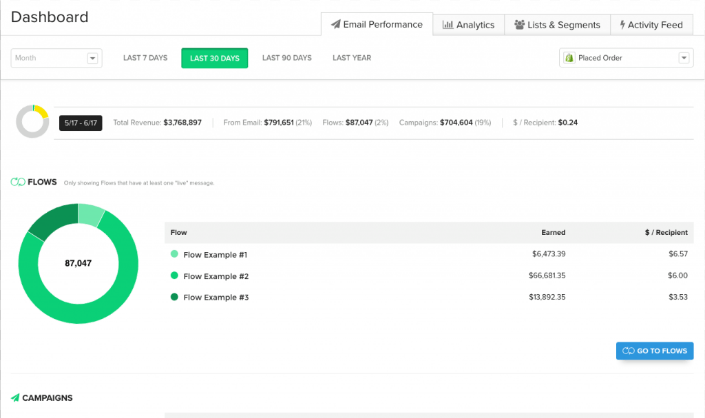 This automation tool offers deeper integration than the usual email autoresponder. Businesses can get it up and running with a few clicks – no advanced commands needed. Use this tool to send highly personalized emails to your customers. What's unique about it is that there are templates that you can use to create high-impact sequences instead of doing that from ground up.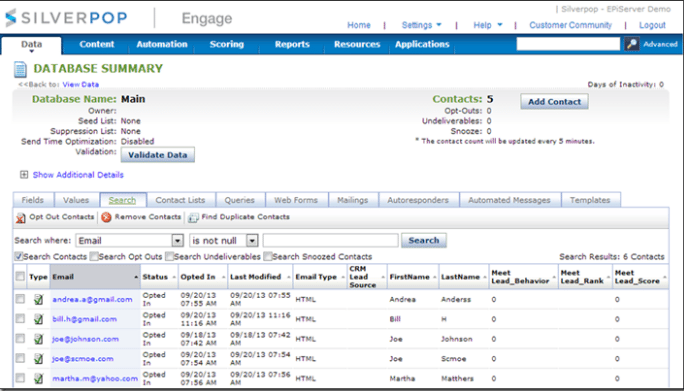 This marketing tool enables merchants to personalize every webpage their customers visit. Called dynamic content, the feature removes the guesswork out of the equation when people visit your site by displaying them content according to their interests. Silverpop can also be used to trigger an email sequence set up to engage customers.
Exit Intent Tools
To maximize your profits, you need to try to convert every site visitor into a buyer. This is where exit intent tools come in, giving your site one last opportunity to secure a buyer before a visitor leaves your site without taking any actions (such as subscribing to your email list or making a purchase). The exit intent tool displays a message to engage a visitor as they're about to leave.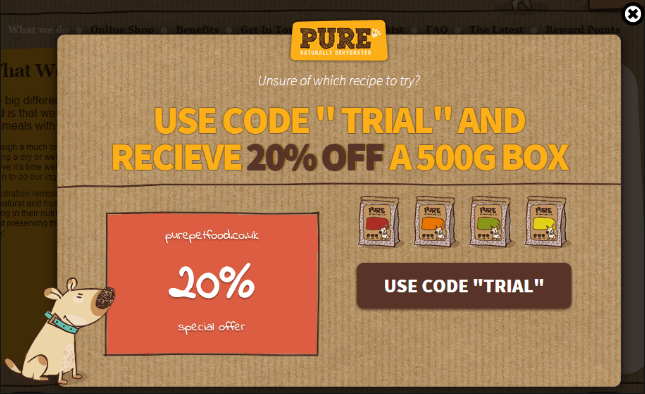 OptiMonk enables e-commerce stores to get their visitors' attention and email with an exit offer. Also, it offers an offer to display a nanobar immediately, letting visitors know of offers without distorting their shopping experience.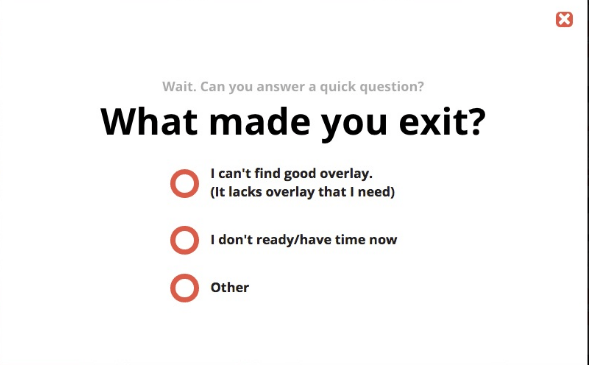 This exit-intent tool allows you to convert visitors into segmented leads by letting you customize and display a branded offer. Users can identify profitable segments to serve targeted, personalized and accurate popup offers. Pircreel also has a feature called ReelLinks that displays an overlay when a click comes from a visitor.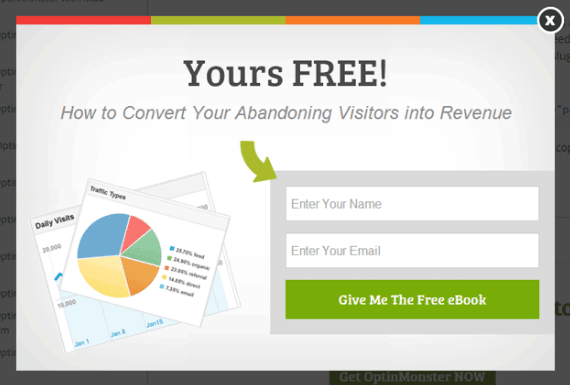 This exit intent tool offers 7 types of exit forms you can choose to display to visitors, including a footer bar, sidebar, slide-in, and canvas. The tool comes with a front-end designer which makes it easy for the user to customize the form without having to go into coding.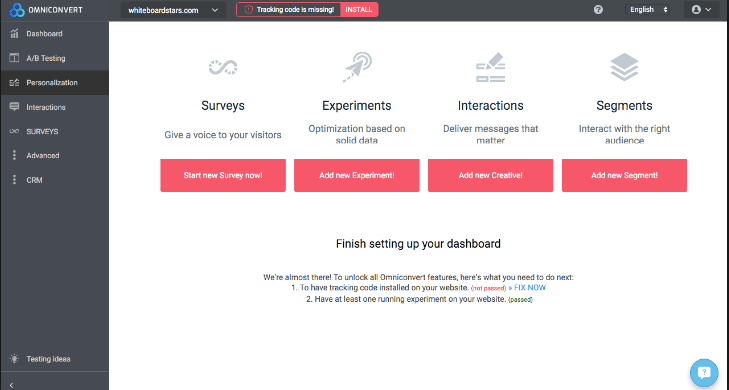 What is unique about this tool is that it adds dynamic text into the offers, making them more relevant for site visitors. Other dynamic elements like the weather condition at the user's location, product names from the website, and the name of the website's page, can also be included. And Omniconvert also allows several triggers to be triggered when visitors are about to leave the website. Two overlays can be displayed at the same time for the same audience for A/B testing.
Using a loyalty program is a powerful way to improve conversions for your e-commerce store. It enables businesses to improve the revenue they generate from existing clients, and reduce shopping cart abandonment. It's also known for increasing customer lifetime value by encouraging repeat purchases.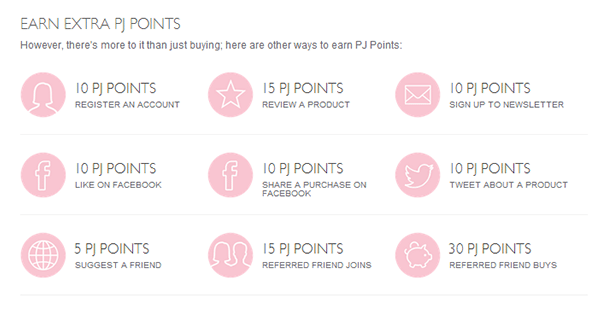 This tool allows you to create your very own points-based loyalty program. Points can be given for customer referrals, social shares, and purchases. When customers have enough points, they can be exchanged in return for rewards. In addition, Sweet Tooth provides valuable metrics, such as revenue created, number of new memberships, and more.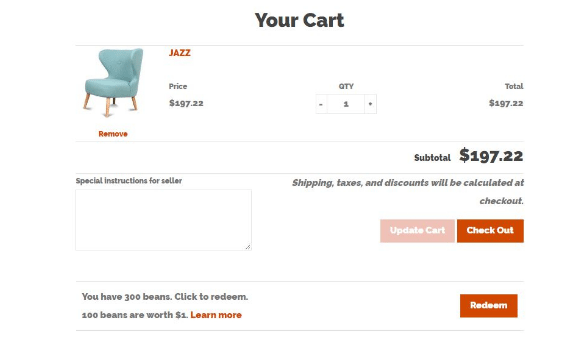 This tool allows e-commerce shoppers to earn store credit, and then regularly notifies them about the credit they have to spend, which leads to increased retention. Those new to Beans receive suggestions about the most pertinent rewards according to the nature of their business. Rules can then be adjusted to maximize customer participation.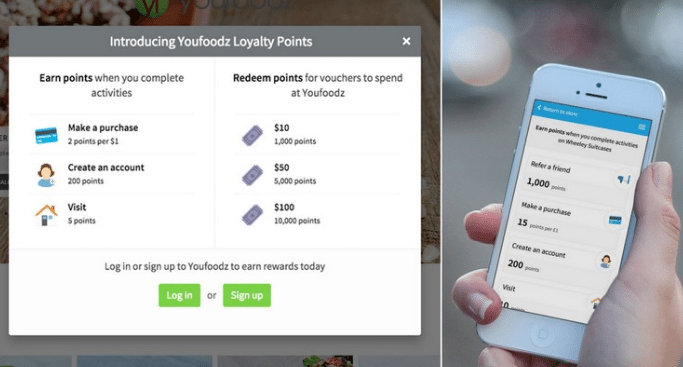 This tool allows you to reward more than purchases, such as signups, referrals, reviews and more. There is also a refer-a-friend feature that enables buyers to earn points by referring tier peers with tactics like social media sharing. Several review offerings integrate with LoyaltyLion seamlessly. For instance, merchants can integrate Yotpo and give rewards for Yotpo reviews through LoyaltyLion.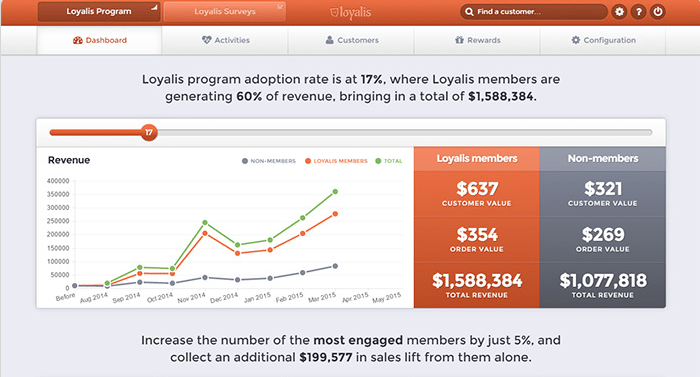 With Loyalis, sellers can reward any purchase- or marketing-based customer action. Your customers earn points, and store owners get subscriptions, shares, reviews and likes. Users can then redeem the points on the checkout. Users can also see detailed behavior of customers, like what actions they performed, how many times, etc. to determine customer lifetime values.
Bonus: Multi-Channel Inventory Management Tool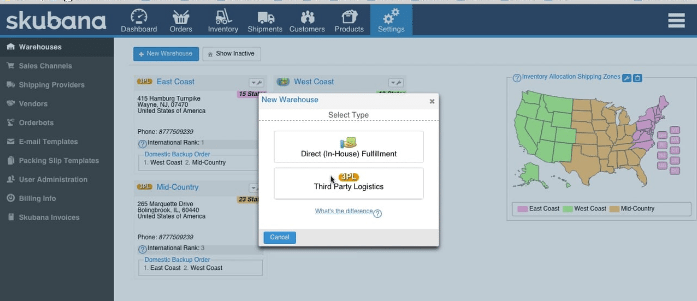 Top sellers swear by this platform in the e-commerce industry. Extensiv acts as a centralized hub for their operations, unifying all the tools they need to run the business, and automating repetitive tasks. It's an all-in-one tool offering real-time inventory management, multiple warehouse handling, and analytics to help you make profitable decisions.
It can be challenging to know which tool to use for which aspect of e-commerce. This list will give you a head start. When you combine your business operations with these tools, you'll likely see a positive impact on your business.
What's your e-commerce stack like? What tools do you rely on? Feel free to leave comments.