More Inventory Management Topics
An automated inventory management system (IMS) is an inventory software system that automates parts of the inventory management process. Many retailers use inventory automation to streamline their fulfillment and supply chain management. These automations save time and effort and can benefit your bottom line by helping track inventory, without using labor.
Benefits of automated inventory management systems
An automated inventory system can be used to perform a variety of vital business operations for a retailer and D2C business, including:
Automating replenishment and purchase orders
Automated delivery of customer orders
Assigning fulfillment operations
Inventory tracking across warehouses
Syncing order and inventory data from every sales channel
Multi-channel inventory management
In addition to automating time-consuming tasks and streamlining your workflow, an automated inventory management system can also generate documentation for work orders, shipping, and invoicing, which will ultimately lower inventory management costs. Traditionally, inventory control was carried out with manual documentation processes and complex spreadsheets. These outdated inventory control systems couldn't support the hyperfast growth of today's multichannel brands, so modern inventory management software was developed to manage these multifaceted back-office activities.
Through e-commerce automation and data-powered software, brands can streamline their supply chain and take control of their physical and e-commerce retail operations. By optimizing inventory allocation and order fulfillment strategies, brands can increase the profitability of both brick-and-mortar and e-commerce channels to gain a competitive edge in today's modern commerce ecosystem. From distributed order management to asset tracking and product identification, failing to adopt an inventory management system could cause costs to spiral out of control and operations to fail.
No matter what your business sells, whether your products are seasonal, perishable, or customizable, an automated inventory system could be all that stands between your brand and unlimited growth.
What separates the best inventory management systems from the rest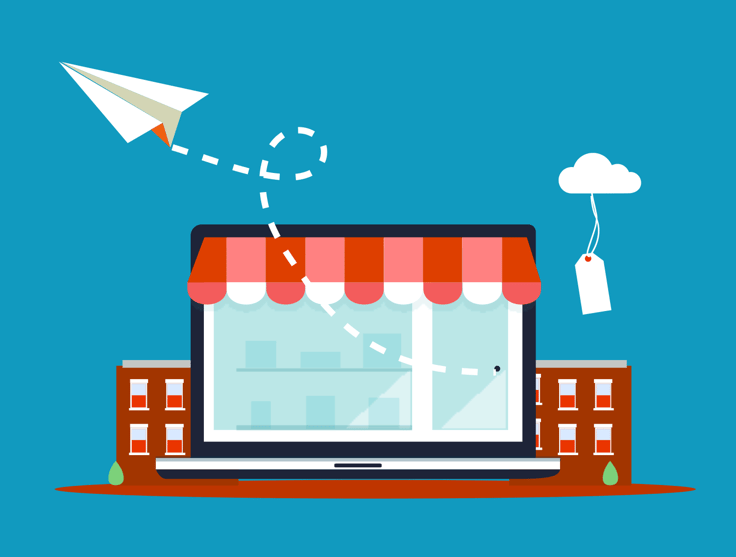 The best inventory management software for your business will analyze your sales data and inventory KPIs, then make recommendations on replenishment and channel allocation. Some, like Extensiv Order Manager (formerly Skubana), will automate your re-ordering processes by creating POs based on lead times, sales velocity, and other selling variables like seasonality or exclusive promotions. Efficient replenishment allows your business to maximize sales opportunities, prevent overselling, and avoid fees from marketplaces from the inability to fulfill orders due to inventory restrictions.
Optimize vendor relations and restocking
Think about how you currently manage replenishment and vendor relations (whether with distributors or manufacturers). Could that process be improved with better data and vendor managed inventory? If so, consider a new inventory management software.
With the right automated inventory system, automation can be used to help determine cost-effective shipping rates, generate documentation for both international and domestic orders, and support replenishment by generating purchase orders once stock levels reach a minimum threshold.
Automate purchase orders
The most significant difference between software options is the level to which automation plays a role in purchase orders. Good software minimizes exporting and cross-referencing data to build POs. Advanced systems use existing sales data, vendor fulfillment data, real-time data, and inventory levels to determine your reorder point (or Minimum Level) as well as the date you're expected to hit this point. When you reach the reorder point, the system automatically creates a PO with a recommended quantity to reorder along with purchase order image, and all you need to do is click "send."
For more info, check out our guide on creating the perfect purchase order template.
Streamline order management
The elimination of waste is a core aspect of successful business management. In addition to the financial savings, inventory management software can reduce the amount of time your business wastes by automating manual tasks and redundancies like order routing, purchasing, and maintaining accurate inventory counts.
The ability to track orders throughout their entire post-purchase journey is a fundamental feature of an inventory management system. Once a sales channel signals a purchase, the IMS comes in to generate the packing label, determine the fulfillment method, send tracking information, and update the available stock count in the warehouse. Once that order is marked as "shipped," it will automate a tracking code and share it with the customer.

Features to look for in an inventory management system
When assessing the best IMS for your business, it's important to consider the perspectives of each user. A warehouse manager will have a different viewpoint and criteria from a retail manager or manufacturer. You'll most likely find a variety of software options that have some similarities when it comes to ease of use, affordability, and access to features and functions. At the very least, the top software will include:
Inventory Alerts
Automated Reordering
Sales Tracking
Integrations Capabilities
In addition to the basics, several advanced feature sets are also worth considering. Bin tracking, product forecasting, and billing/invoicing automation can be useful for most businesses.

Stay ahead of the curve with an automated IMS
With smarter solutions comes the ability to automate redundancies, manual tasks, and even finance-oriented business processes where the margin of error needs to be zero.
The price for an inventory management solution will vary widely depending on the size of your business, order volume, and feature requirements. Small business owners who aren't selling on multiple sales channels, have one warehouse and very few SKUs, and order volumes below 500 orders per month will have very little need for automation. For a few more features, there are even some free, open-source options, including cloud-based inventory management software.
Businesses that go beyond that and don't fit the above profile will benefit immensely from an automated inventory system that has the throttling limits, data fields, and functionality that high-growth brands require. When it comes to cost-effectiveness, it's important to consider not just the price but the value in growth, profitability, and customer success that will result from its implementation.
For more on this subject, check out our expert guide to the best inventory management software.