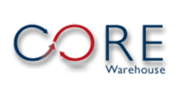 Core Warehouse
Core e-business solutions provide customers with implementable supply chain solutions. For over 27 years, Core has established and executed supply chain, order and warehouse management software. Companies that require warehousing and distribution centers benefit from using our solutions for a 3PL provider. Core also provides customers with Warehouse Management System (WMS) solutions that optimize the supply chain and inventory management process. Core offers SaaS WMS solutions which deliver data to the customer in order to reduce the time, money, and attention spent on information technology. Cloud based software and professional services are two of the many features and programs that separate Core from other software providers in the industry. Core's customers use CoreWarehouse WMS software to reduce costs, manage on-hand inventory and help to increase overall revenues.
No extra fees.
All order sources are included with all plans.
---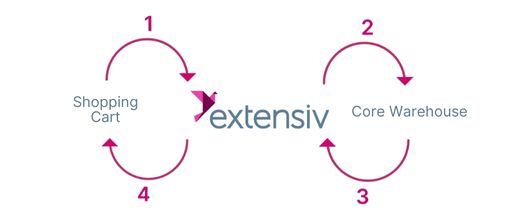 About Extensiv's Core Warehouse Integration
Order Destination Integration Functions Supported:
Sales Order Download from Order Source to CartRover
Sales Order Delivery from CartRover to Core Warehouse
Shipment Tracking from Core Warehouse to CartRover
Shipment Tracking from CartRover to Order Source
Choose a destination to integrate with Core Warehouse
Choose a source to integrate with Core Warehouse
110+ Ecommerce Integrations, 80+ EDI Retail Partners, 90+ Warehouse Systems, 1000+ 3PL Integrations, Millions of Orders!
"3PL Central has taken a pivotal role in our growth — which was 247%. We are at maximum efficiency, 99.9% inventory accuracy, and customers are ecstatic."
— LMS Logistics Solutions
"3PL Central has taken a pivotal role in our growth — which was 247%. We are at maximum efficiency, 99.9% inventory accuracy, and customers are ecstatic."
— LMS Logistics Solutions