As ecommerce technology continues to evolve with new apps, social media shopping capabilities, and third-party platforms, online businesses are constantly adapting to new environments and buyer preferences. This ebb and flow can make online order management a real challenge, and often requires the use of backend tools to meet (and hopefully exceed) customer expectations.
With the aid of order management software and solutions, ecommerce stores can address these concerns in a flexible, efficient, and cost-effective way. Order management helps brands easily fulfill any order volume and deliver high-quality customer service with every interaction.
What is order management?
Order management encompasses the receiving, routing, tracking, and fulfilling of customer orders. This process begins once an order is placed, and ends when the customer receives their goods. In some cases, it can even include the returns process.
What is an order management system?
An order management system (OMS) is the software used to organize and automate order entries and processing. These systems offer a complete view of every customer order and allows merchants to manage their entire order fulfillment process in one place.
Why does your business need an order management system?
Investing the time and money to implement distributed order management systems can feel a bit daunting if you're a young ecommerce company operating with a small team. Legacy ERPs like Netsuite can cost large sums of money and sometimes a year to fully implement. Besides, these legacy systems were never built to support the agility and multichannel nature of modern direct-to-consumer brands. Whether you're selling on Amazon, Shopify, BigCommerce, or any other combination of marketplaces, retail platforms, and big-box retailers, having an OMS is inextricably tied to your success. To stay ahead of your competitors, delight your customers, and become a leader in your product category, order management is really the best way to take your brand to the next level and beyond.
The following are the top five reasons why your ecommerce business needs order management integrated into your operational workflow.
1. Order accuracy
Order accuracy is a key component to customer satisfaction, and order management solutions help guarantee sales orders are fulfilled exactly right every time. As your shop grows and you see a higher volume of orders, human errors are much more likely to occur if you're still relying on manual processes. Hiccups like shipping the wrong product or using the wrong mailing address can, unfortunately, damage the reputation of a burgeoning ecommerce business.
But by incorporating order management systems, you can receive and ship the right product with ease and efficiency. Streamlining your daily tasks with order management software allows you to fulfill orders quickly and correctly, so you can scale without becoming overwhelmed.
2. Faster deliveries
Even if you're not an expert in ecommerce fulfillment, when you use order management solutions, you're bound to feel like one. With advanced management systems, order routing, and automation, picking and packing can be done in considerably less time and with much less difficulty on your part. This means rather than falling behind trying to fulfill every order on your own, you'll have a much better turnaround for your products to reach the customer. And quicker deliveries translate to an improved customer experience, plus more hours in the day for you to spend on developing new SKUs or building your brand.
3. Accurate stock counts
Keeping an accurate record of your stock counts is necessary for avoiding the dreaded snags of overselling or understocking. Order management systems ensure your stock counts are more precise than ever, thanks to real-time data, automatic inventory control features and the ability to connect into multichannel and multi-distribution ecosystems. When order management is in effect, you won't have to worry about the risk of backorders or delayed shipments, because you'll feel confident the items a customer ordered are on your shelves and ready to go.
4. Remote management
A wonderful sometimes overlooked perk of order management systems is that business owners don't need to be on-premises in the warehouse. Inventory and order management can be done from a distance with order management systems, a benefit that feels increasingly important given the shift toward remote work we've seen over the last several months. This flexibility and autonomy is incredibly valuable for merchants of all kinds, and is a great resource to utilize as we continue to navigate new safety protocols within our work environments.
5. Processing automations
An order management system is essentially a one-stop shop for handling all aspects of order fulfillment, automatically. Order processing is notably more efficient when using management tools, since the synchronization between your chosen system and your ecommerce platform offers full visibility into the supply chain. Ecommerce automations also allow you to track the entire journey of an order, from when the customer clicks 'buy,' right up until the items arrive on their doorstep.
This insight is paramount in ensuring packages always arrive on time and intact, regardless of what's been ordered or where it's going. On another hand, order management systems can also help replenish stock when sales order demand accelerates. Many OMS like Extensiv Order Manager can automate purchase orders, send inventory alerts, and transfer inventory to areas of higher sales demand.
The 6 stages of order management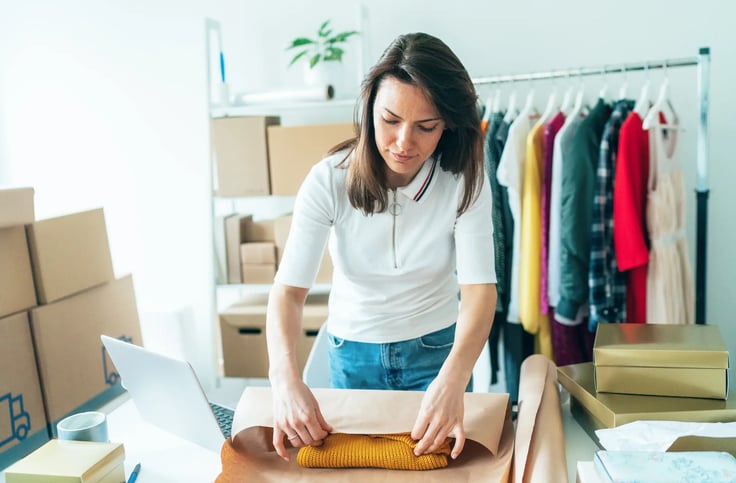 Successful order management involves a number of moving parts that come together to offer a cohesive customer experience. Each stage of order management is just as important as the next because missing even one piece of the puzzle means orders cannot be fulfilled accurately or on time. Here's a quick overview of every step in the order management lifecycle.
1. Receiving
The order management process kicks off when a customer places an order with your business through any of your active channels. This initial step includes accepting the order as well as collecting payment from the customer for their items. Once that's done, the order details are passed on to the appropriate warehouse or fulfillment center, where team members start preparing the products for shipment.
Note that to streamline the receiving process on the backend, you need a multichannel or omnichannel fulfillment tool to automatically transfer relevant information — like shipping info and delivery addresses — from your ecommerce sales channel to your order management system.
2. Picking
Picking is the second stage of order management and the first of two steps related to order fulfillment. At this point, items are retrieved from your warehouse; since warehouses are typically lined with shelves that are each stocked with different SKUs or types of products, the warehouse team needs to be able to locate the right product as efficiently as possible. The way in which your warehouse is organized plus any additional warehouse or inventory management tools you use directly impacts the time it takes to pick each order.
3. Packing
After every item has been picked, they're then transferred to a packing station. This second step in fulfillment (third in the order management cycle) has more responsibilities than simply packing items and sending them off for shipping, however. It's also the time to make sure each product has the necessary packaging, cushioning, or padding to reach the customer in good condition.
For example, fragile items like dishes or glassware have to be packed with bubble wrap or air pillows, and placed in a suitably-sized box. Implementing these practices will help avoid using excess materials and minimize the dimensional weig
ht while still providing sufficient shipping protection.
4. Shipping
Now that the order has been picked and packed, next comes the shipping stage. Anyone working at the shipping station has to complete three main tasks: attaching the correct shipping label and packing slip or invoice to the order, marking the order as 'shipped' in the appropriate sales channel system and emailing the customer to confirm shipping costs and tracking details.
Remember that picking, packing, and shipping will only go according to plan if you have the necessary products on hand. In the event a customer orders a product that's out of stock, you can either turn them away, or opt to delay delivery via backorders or dropshipping.
5. Tracking
Once an order has left your warehouse, it's time to move into tracking mode. Not only can the customer see their order status along the delivery route, but order management systems allow your business to track the package's progress, too. And because errors associated with packing and delivery are all but eliminated using management solutions, there's a much greater chance the order will be accurate and arrive exactly as expected.
6. Following up
The final stage of order management is centered on the after-sales processes, like following up with customers to collect feedback, making sure they're satisfied with their purchase, and assisting with returns or refunds (if necessary). But this step isn't all about boosting your image — staying in touch with your customers can help you determine why they keep coming back to your online store, and support you in increasing the lifetime value (LTV) of each customer, as well.
What's more, identifying recurring problems can also help your business improve its customer engagement. Understanding the root issues tied to customer dissatisfaction will allow you to address things head-on and prevent similar obstacles from cropping up in the future.

How Extensiv helped 3 companies scale order management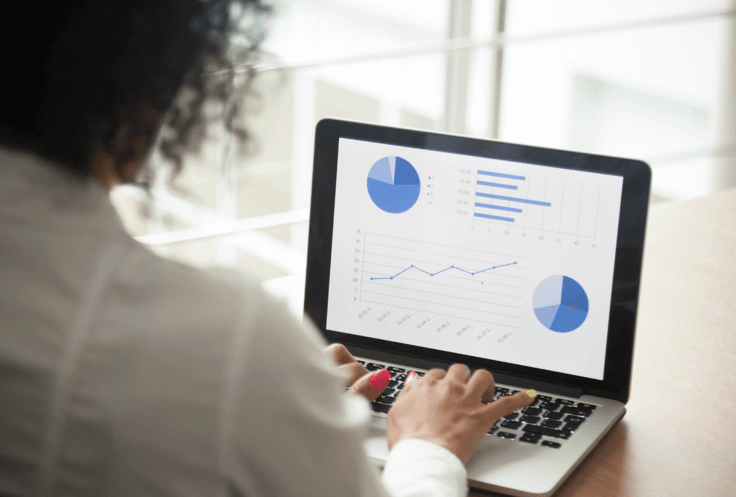 For years, Extensiv has been helping businesses create better customer experiences with industry-leading order management solutions. The primary purpose of Extensiv's distributed order management (DOM) is to improve how your ecommerce store processes and manages customer orders and inventory across all you entire ecommerce ecosystem. Extensiv's DOM is a pivotal player in fulfillment optimization, as it ensures orders arrive on time and at the lowest possible cost.
Additionally, this software automates several necessary functions to improve your supply chain, including order routing, order splitting, bundling and kitting, inventory forecasting, reordering via automated purchase orders, and inventory management. The DOM system from Extensiv simplifies stock replenishment by creating a central platform with a single viewpoint into each of your inventory items. With this platform, businesses can ensure current and future consumer demand is met, while also balancing the need for improved budget control, inventory levels, and back-office logistics.
The following are three examples of how Extensiv's order management has helped companies scale up, cut costs, and overcome supply chain challenges at the same time.
1. Vincero increased business efficiency with automation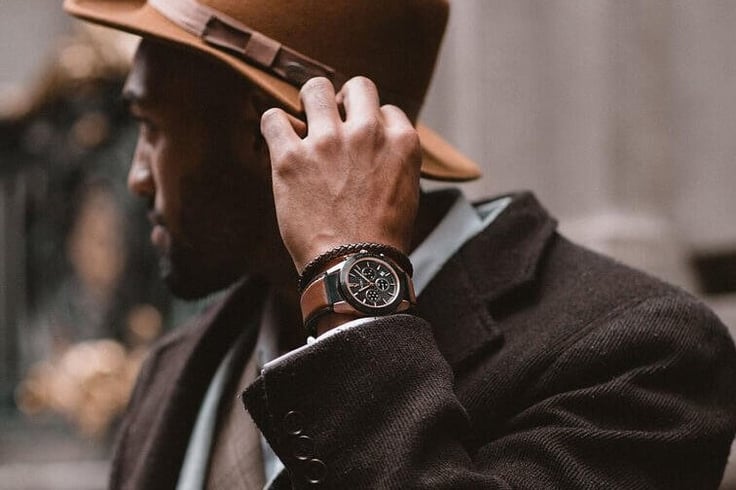 Vincero is a quality, yet affordable watch brand that gives its young customers a serious confidence boost. When Vincero was ready to scale their business and enter into new regions, channels, and volumes, Extensiv Order Manager helped bring their vision to life.
With Extensiv's management solutions, Vincero was finally able to move away from all of their manual processes and instead automate their order handling. Today, things like routing, editing, or canceling orders are easily accomplished through Extensiv's unified order management platform.
"Everybody says the most valuable thing is time. I think what Extensiv's done, is it has given us a lot more time. So many things are automated. When new things come up, the [Extensiv] team has worked with us to implement new solutions." — Anthony Tartaro, Vincero's first employee
2. Tushy's 10x transformation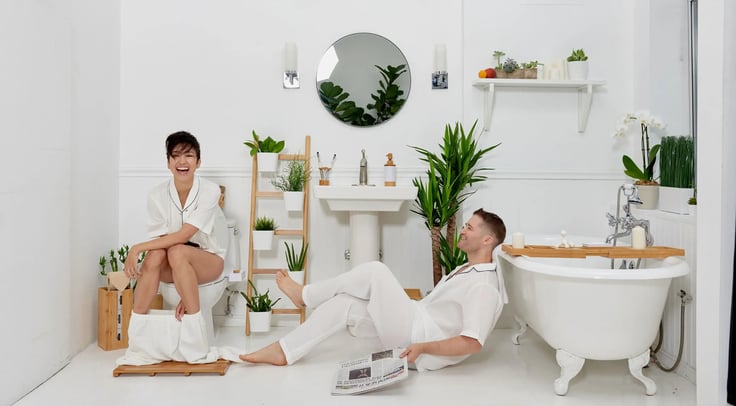 Tushy is on a mission to transform the American bathroom into a healthier, more sustainable, and more delightful space in our homes. And while Tushy's bidets have been on the market a few years now, the nationwide shortage of toilet paper in the spring of 2020 gave the company an unprecedented surge in sales (ensuing a six-week wait for backorders).
With the help of Extensiv's order management software, Tushy was able to pivot from an on-demand fulfillment company to a backorder company in mere days. Extensiv played a crucial role in supporting Tushy through this shift in their fulfillment process, by providing greater order control, better order handling, 3PL recommendations, and reducing order lead times by half.
"Not only have we scaled 10X in a matter of months, but we're navigating a completely different inbound and outbound supply chain. [Extensiv] has been able to scale alongside us from an order volume perspective and helped us onboard a new 3PL in lightning-fast time.
It sounds salesy, but I point to [Extensiv] as one of the best decisions we've made in the last year and the key to our success." — Justin Allen, Tushy COO and co-founder
3. Death Wish Coffee delivered on demand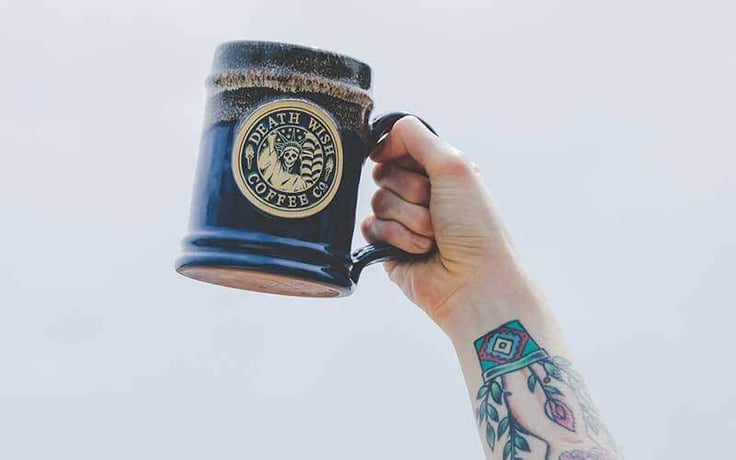 When Death Wish Coffee won Intuit's Small Business Big Game competition and received a 30-second commercial during 2016's Super Bowl, they understandably saw a huge spike in sales. The only downside was, they didn't have the systems in place to handle it all.
Death Wish needed a management solution as strong as their brew, and Extensiv delivered. Now, with one warehouse, two 3PLs, dozens of flash sales, hundreds of kitted products, and thousands of orders fulfilled, Death Wish is the epitome of operational efficiency.
"While we're sleeping, Extensiv is crunching large volumes of moving data in real-time, and always calculates the right quantity at the right time. It automates half of our operations and accurately informs the rest. Since we've integrated Extensiv, we've yet to oversell one single item." — Dustin Alexander, Death Wish Coffee's Logistics Manager
Why trust Extensiv to get order management right
Omnichannel retail is increasingly complex, yet order management is an incredible way to unify, automate, and grow your business in this new age of commerce. Extensiv has mastered the art of these three qualities and is proud to be a trusted leader in ecommerce order management.
Unify
Extensiv Order Manager is truly a home for everything and everywhere you sell, having designed a single, unified platform that brings clarity to ecommerce order management at every stage. In addition to uniting your multichannel landscape within one dashboard, Extensiv also provides assistance with tracking pricing, minimum order quantities, and production lead time across every supplier.
The innovative order management system from Extensiv reduces inefficiencies among your team, and identifies opportunities for your company to achieve exponential growth. Ecommerce stores of all sizes are reaping the benefits of Extensiv's improved inventory visibility, continual warehouse updates, and more.
Automate
Extensiv's multichannel automation is the best option for driving efficiency, lowering costs, and amplifying your business intelligence. When you automate order management rather than relying on manual processes, you'll see just how well your supply chain and fulfillment can flow. Extensiv's management software can automate a variety of daily tasks, whether you're tracking the delivery of customer orders, monitoring counts across multiple warehouses, or sourcing real-time data on your stock levels.
Automations are vital to order orchestration on every channel, so you can maintain inventory control and make sure you never undersell or oversell ever again.
Grow
Extensiv has the order management tools you need to power your ecommerce success well into the future. With Extensiv's forecasting features, your business can increase its profits across all warehouses and channels, all the way down to the SKU. Plus, retailers can secure profits, track savings, and discover new avenues to improve their bottom line.
To bring about quality, scalable growth, you have to pair intentional effort with the right resources. Fortunately, Extensiv's cloud-based management systems have the functionality your store needs to perfect orders, amplify your top sellers, and expand at every level.
Conclusion
Efficient order management is non-negotiable for anyone running an online store. Extensiv Order Manager can easily upgrade your business processes by serving as a hub for everything you sell, organizing the flow of your orders, and providing insights that are essential to your profitability.
If you're interested in optimizing your cash flow, utilizing automated processes, and protecting the integrity of the customer's journey, consider booking a free demo from Extensiv today!