The shopping experience for ecommerce retailers is centered around making whatever customers want available online. But, what happens after a purchase is made? How is the order going to be fulfilled? And how can you meet your customers' expectations of having their order delivered in less than two days (or in some cases, even quicker)?
The answer: order management software. Order management systems are crucial to ecommerce companies, because they help control the entire fulfillment process from a single, unified dashboard. In this guide, we'll take a closer look at the ins and outs of order management software, recommend the best order management programs on the market, and give you a few tips on how to choose the right system for your business.
What is order management software?
Order management software tracks and fulfills orders, adjusts inventory levels, and automates your data and analytics in real time. The best order management software pulls in all your core operational functions, so you can take control of fulfillment from one convenient place.
What types of business can benefit from an order management software?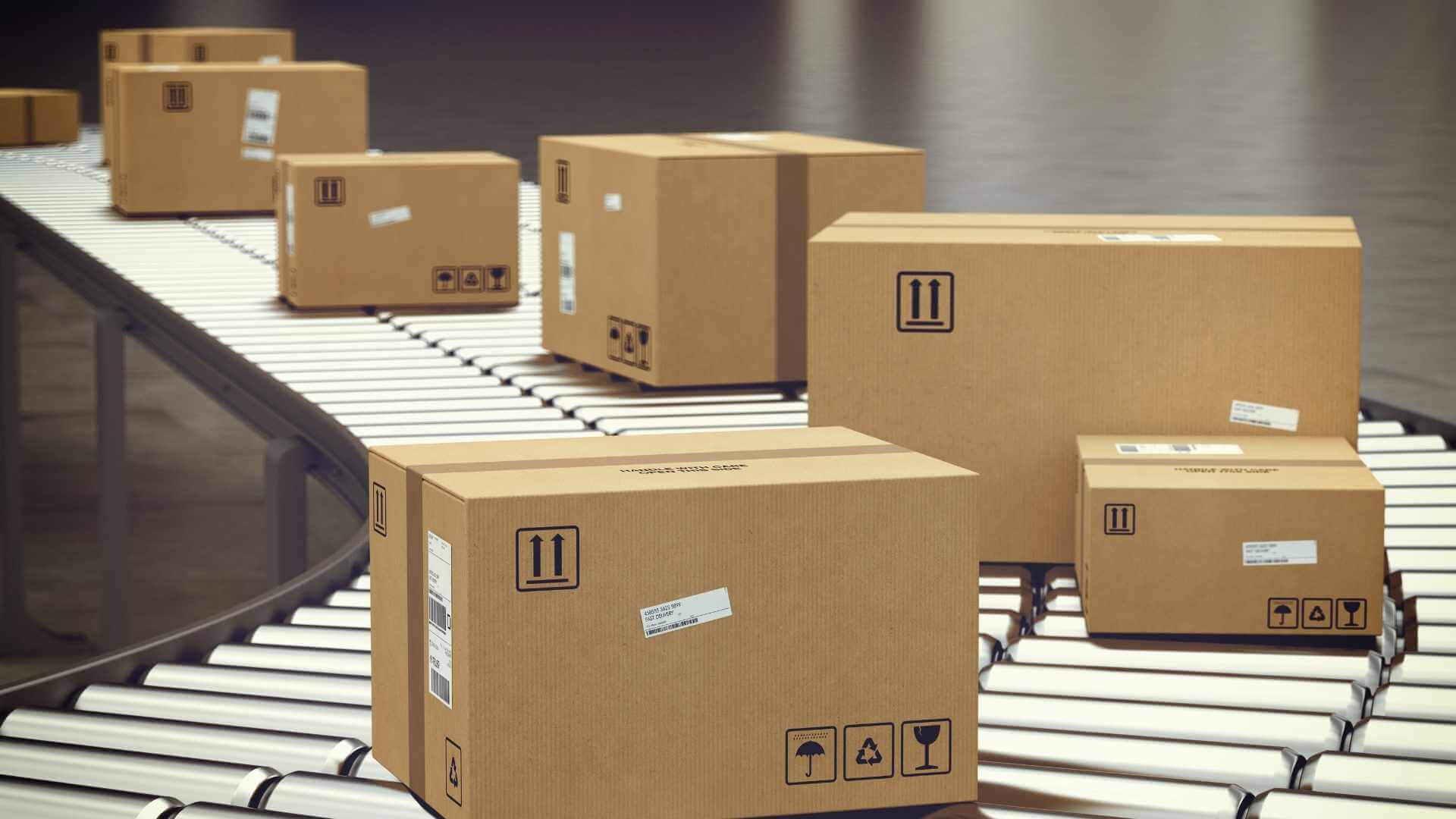 Order management is critical to any ecommerce business who wants to scale up and support customer satisfaction. While some companies may be able to succeed without an order management software, there comes a point where this type of software is required to achieve even greater growth. A few indicators of this situation include:
Growing multichannel distribution
Listing your products on multiple sales channels naturally gets them in front of more customers. However, the more channels you're selling on, the higher your risk of overselling, as you could be handling orders and inventory updates from two, three, four, or more online and offline locations (which can be quite cumbersome if done by hand). Thankfully, multichannel order management systems are known to alleviate many of these difficulties.
Multiple warehouse locations
Having multiple warehouses may give you a geographical advantage across the country (or around the globe), but at the same time, it makes distributing your products more complex.
Worldwide customers
Shipping can get complicated, especially if your company ships worldwide. Calculating the best shipping rates requires a lot of careful work and consideration, which can be somewhat of a challenge if you're trying to fulfill customer orders as efficiently as possible.
Increasing staff costs
Expanding your team is a quick fix as your business starts to grow, and yet, it can make things a bit tricky as you scale. With that said, make sure you're not just throwing more people at a problem that automation (via an order management system) can better solve.
Increasing inventory and fulfillment errors
Most order management software will keep track of your inventory, ensuring sales channels are readily and accurately updated as products are shipped from your warehouse. These updates need to happen seamlessly and in real-time so you mitigate overselling to customers.
Why is having an order management software important?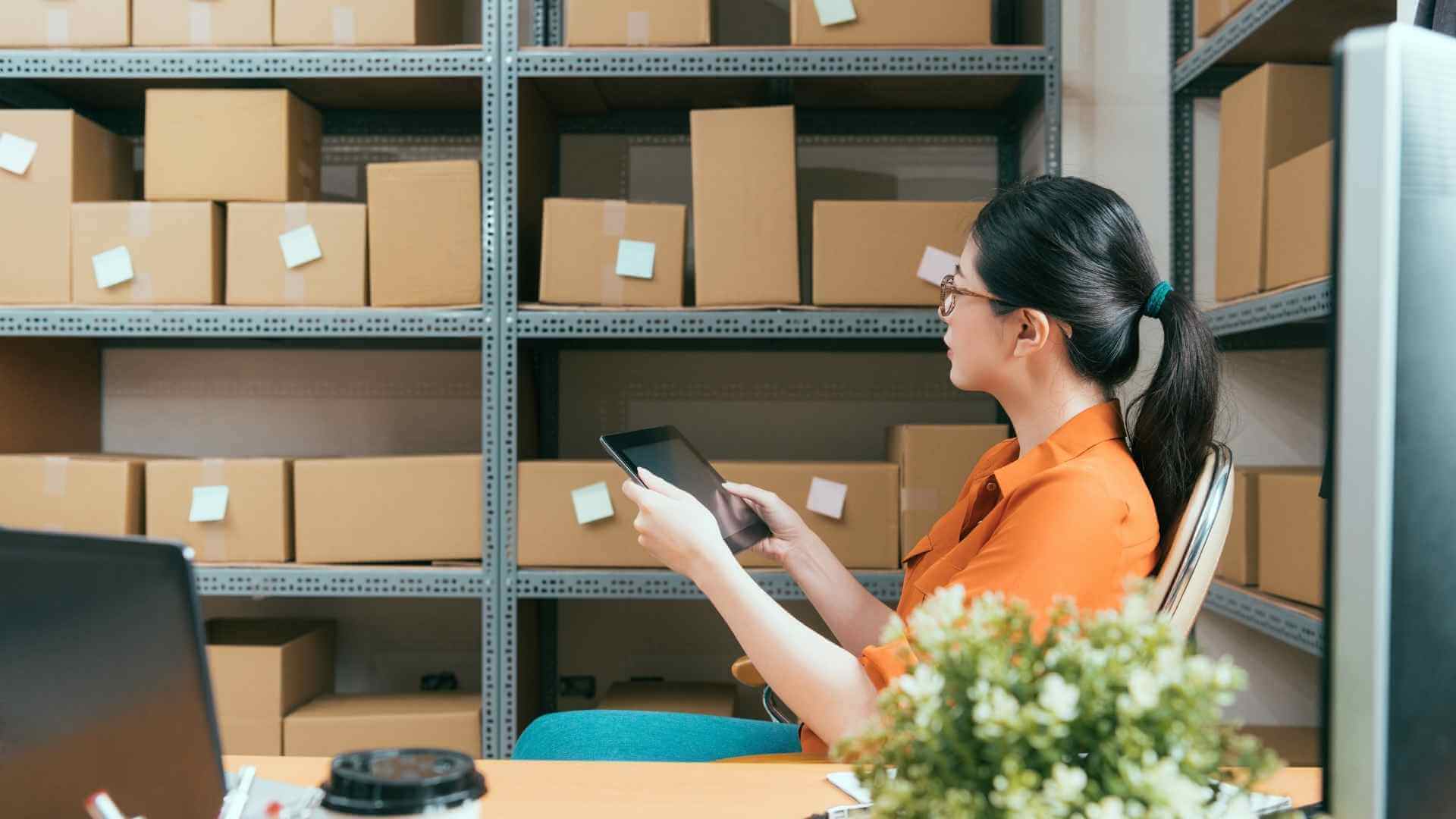 Ultimately, the order fulfillment process depends on one essential element of your business: your inventory. Orders can come in from any of your sales channels, but keeping your inventory updated is the key to continued success. Order management software provides inventory updates to your integrated channels as soon as a customer order is placed, so you never have to worry about cancelling a shipment (or placing items on backorder).
Speaking of which, problems with order management can really fill your inventory with errors. And these errors often lead to disgruntled customers, especially when you don't have the product to fill an order. On the other hand, if you have too much of a given product, your storage costs might also increase due to stagnant SKUs.
That's why managing your inventory requires a careful balance, which order management software can facilitate. Plus, order management software helps maintain your brand experience before and after a purchase is made, by integrating directly with your sales channels, your shipping providers, your vendors, and your warehouses.
These systems are truly the nerve center of your business, thanks to the way they automate tasks that were once manual, and free up ample time so you can focus more on growth. This advanced functionality guarantees your inventory counts are always accurate, allowing for faster order processing regardless of volume, seasonality, and so on.
6 best order management software solutions
Now that you understand the inherent benefits of order management software, you may be keen to leverage this software for your own company. To keep you from becoming overwhelmed by options, we've narrowed down the six best order management solutions for modern business, each with its own special qualities and useful features.
1. Best overall order management software: Extensiv Order Manager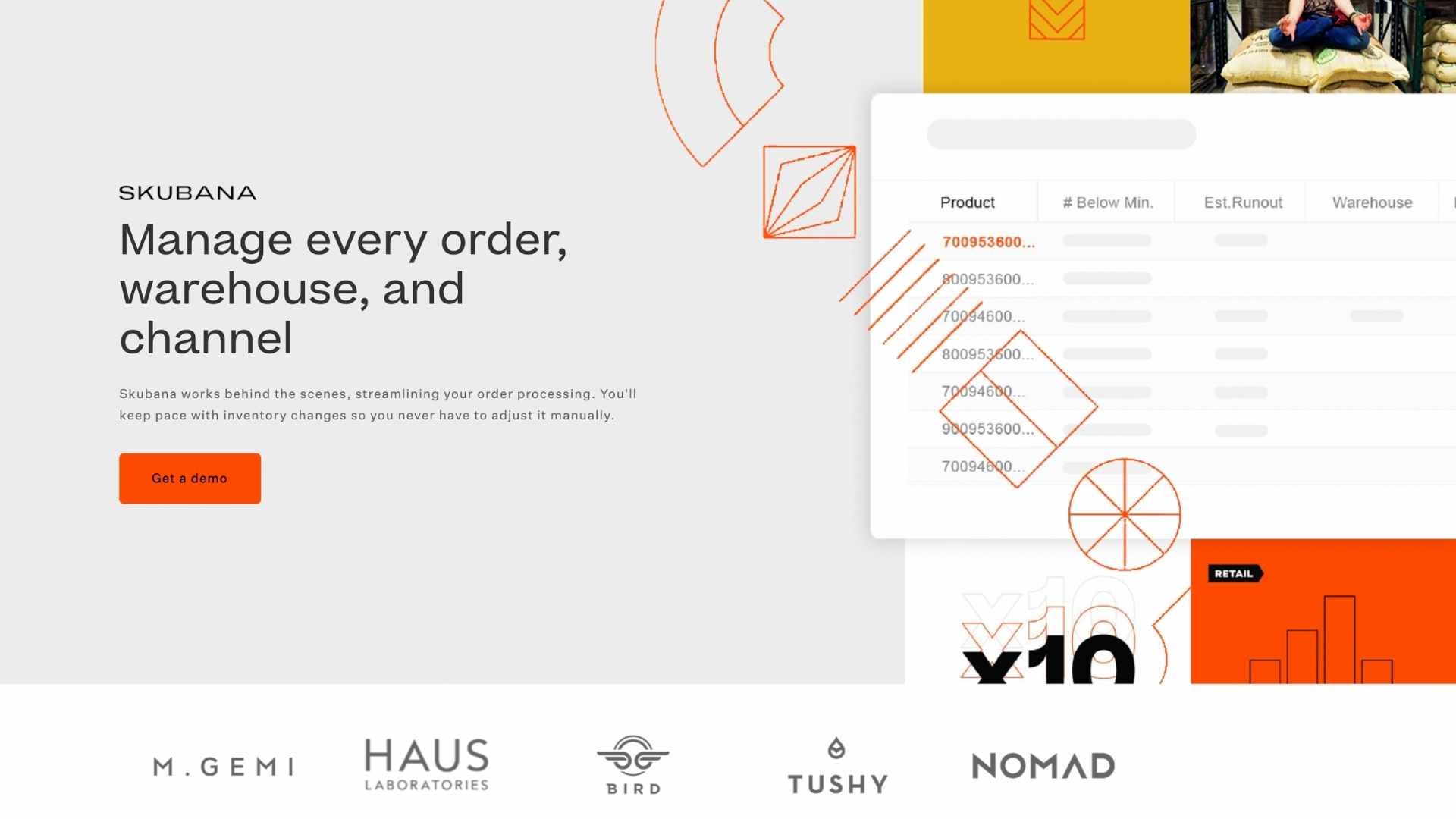 Extensiv Order Manager's (formerly Skubana) cloud-based ERP software is perfectly suited for multichannel, multi-fulfillment sellers who need a comprehensive view of their sales and order fulfillment data, as well as automated supply chain management for every SKU across every channel. Extensiv Order Manager's inventory and distributed order management software synchronizes data from sales channels, CRM, warehouses, 3PLs, and POS systems so you can free up capital and breathe life into your product lifecycle.
By teaming up with Extensiv, you'll have access to integrations with third-party logistics providers (including Amazon FBA), dropshipping features to facilitate fulfillment by vendors, order routing for greater speed and control over fulfillment, and fully customizable workflows which can adapt as your brand scales.
2. Best EDI solution: B2BGateway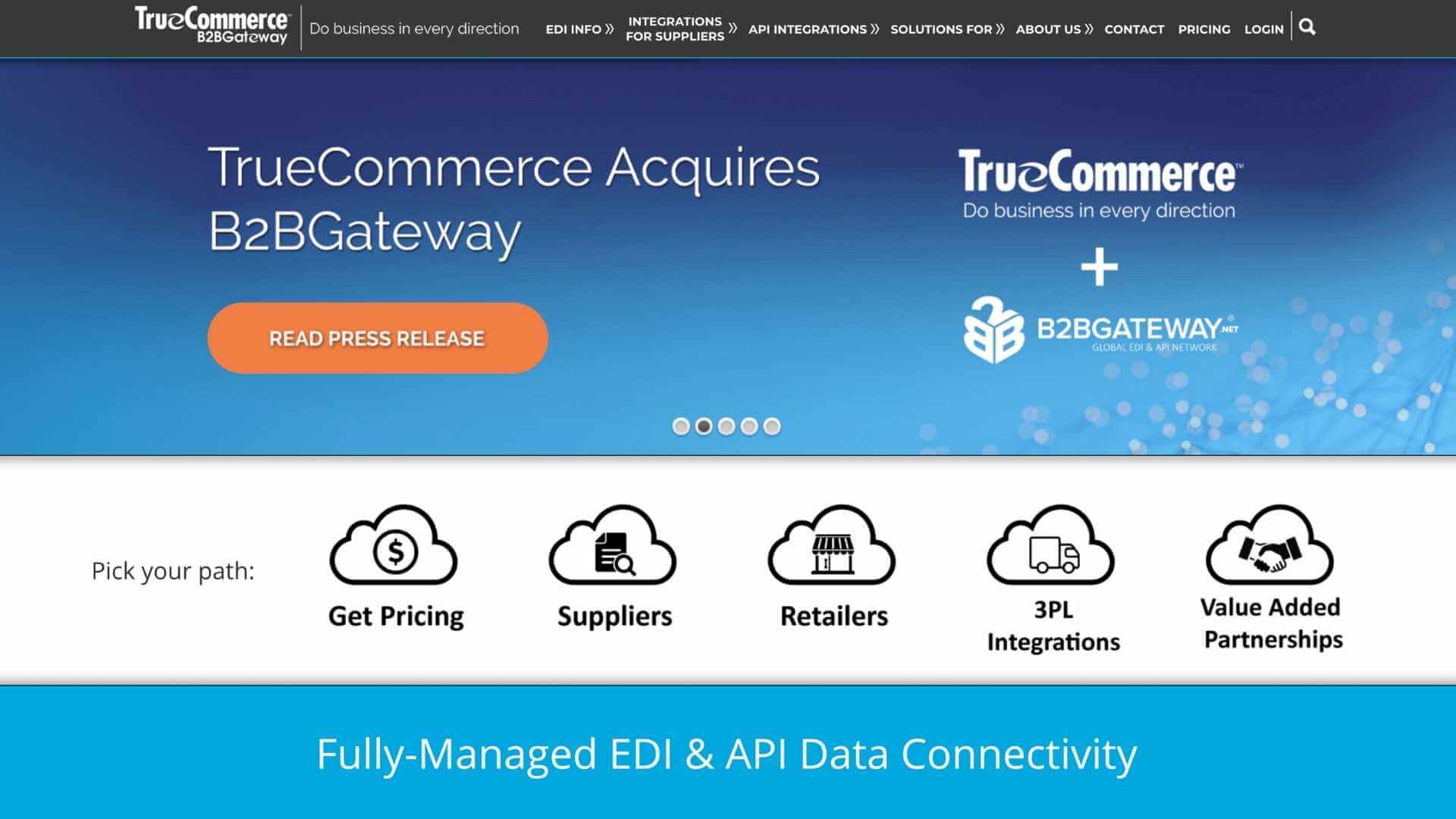 B2BGateway is a leading EDI solution that's trusted by thousands of small businesses and midsize brands from around the world. This software serves as a supply chain communication hub, and is a go-to provider of managed cloud solutions for EDI and API data connectivity to suppliers, distributors, and sellers alike. Moreover, B2BGateway offers native integrations with other business systems (like Extensiv Order Manager) for a holistic approach to ecommerce operations.
3. Best solution for order listings: StoreAutomator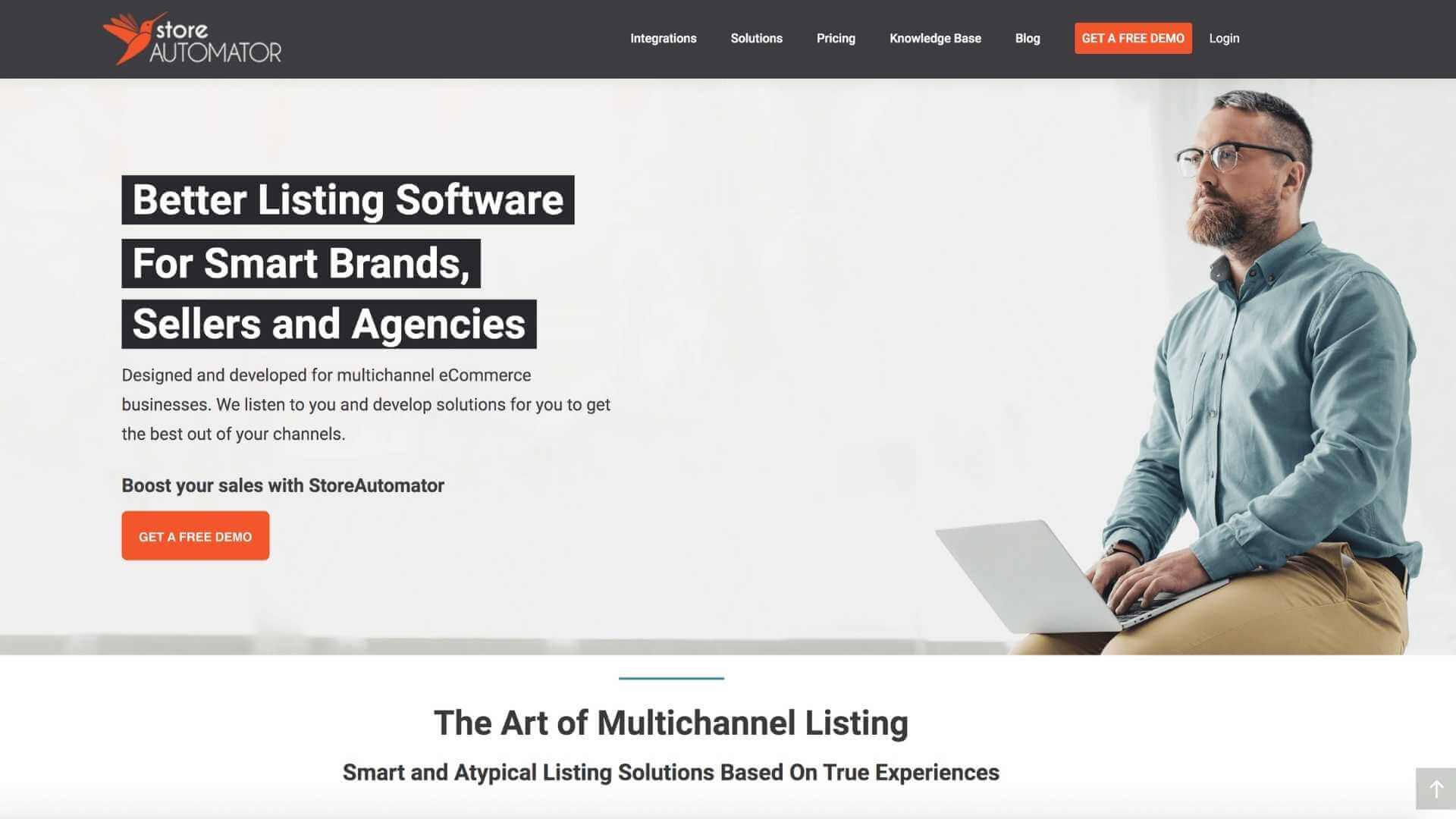 StoreAutomator is an excellent choice for multichannel merchants who need help with listings management and inventory repricing. With this software solution, retailers can gain full oversight of their product catalog, and create product listings from scratch within a single dashboard. In addition, Amazon sellers who team up with StoreAutomator can enjoy flexible selling for inventory with multiple SKUs, and mobilize data templates and mapping to increase sales.
4. Best solution for order analytics: Daasity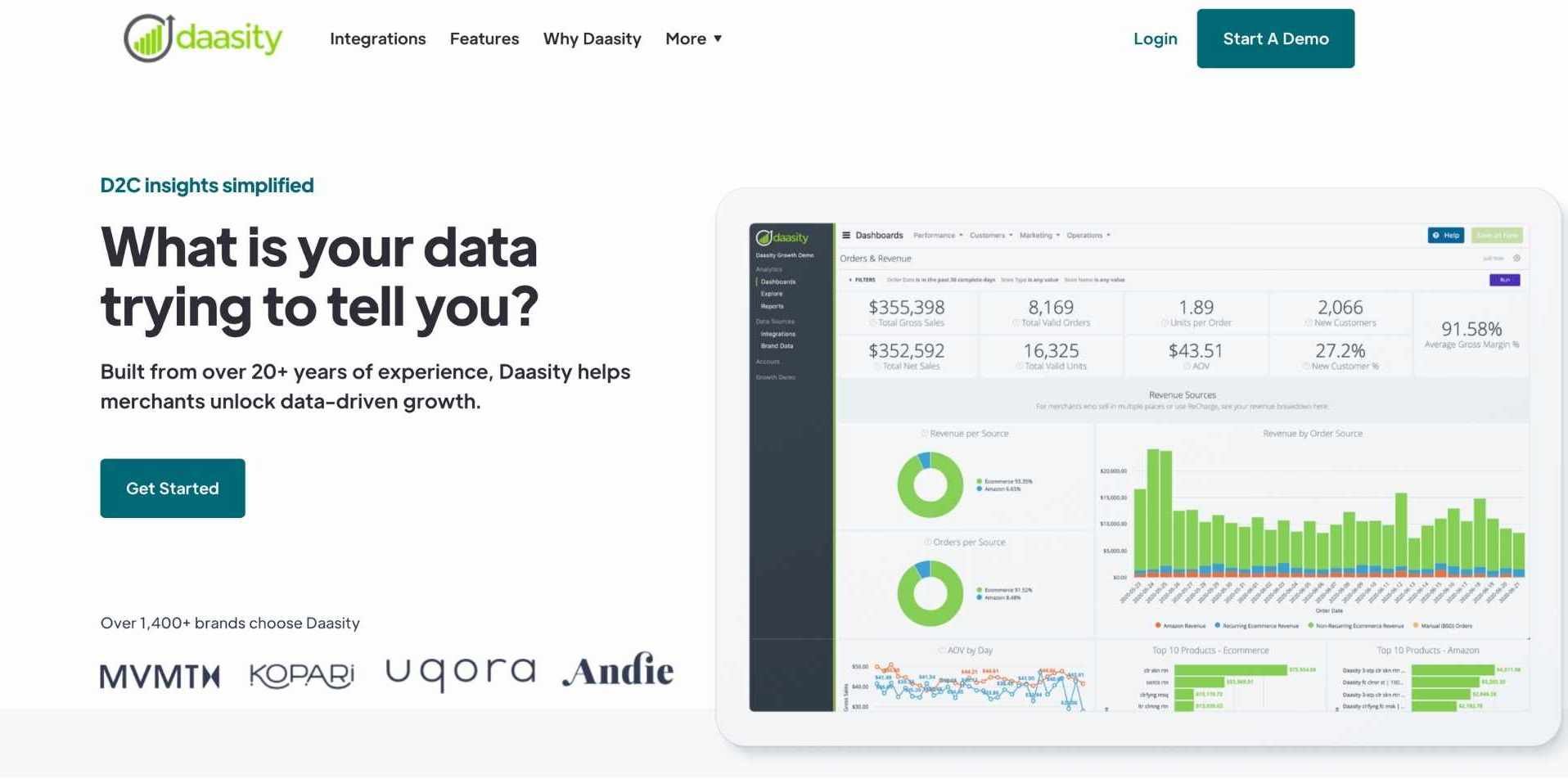 Daasity connects with the top DTC-specific SaaS platforms to propel strategic outcomes and help brands unlock data-driven growth. With Daasity, business owners can move beyond basic reporting, and instead tap into the order analytics data that's fundamental to their success. This platform gives companies a clear view into their product performance across every channel, so they can maximize profits, cut down on costs, and boost revenue in a big way.
5. Best solution for returns management: Tie: Loop and Returnly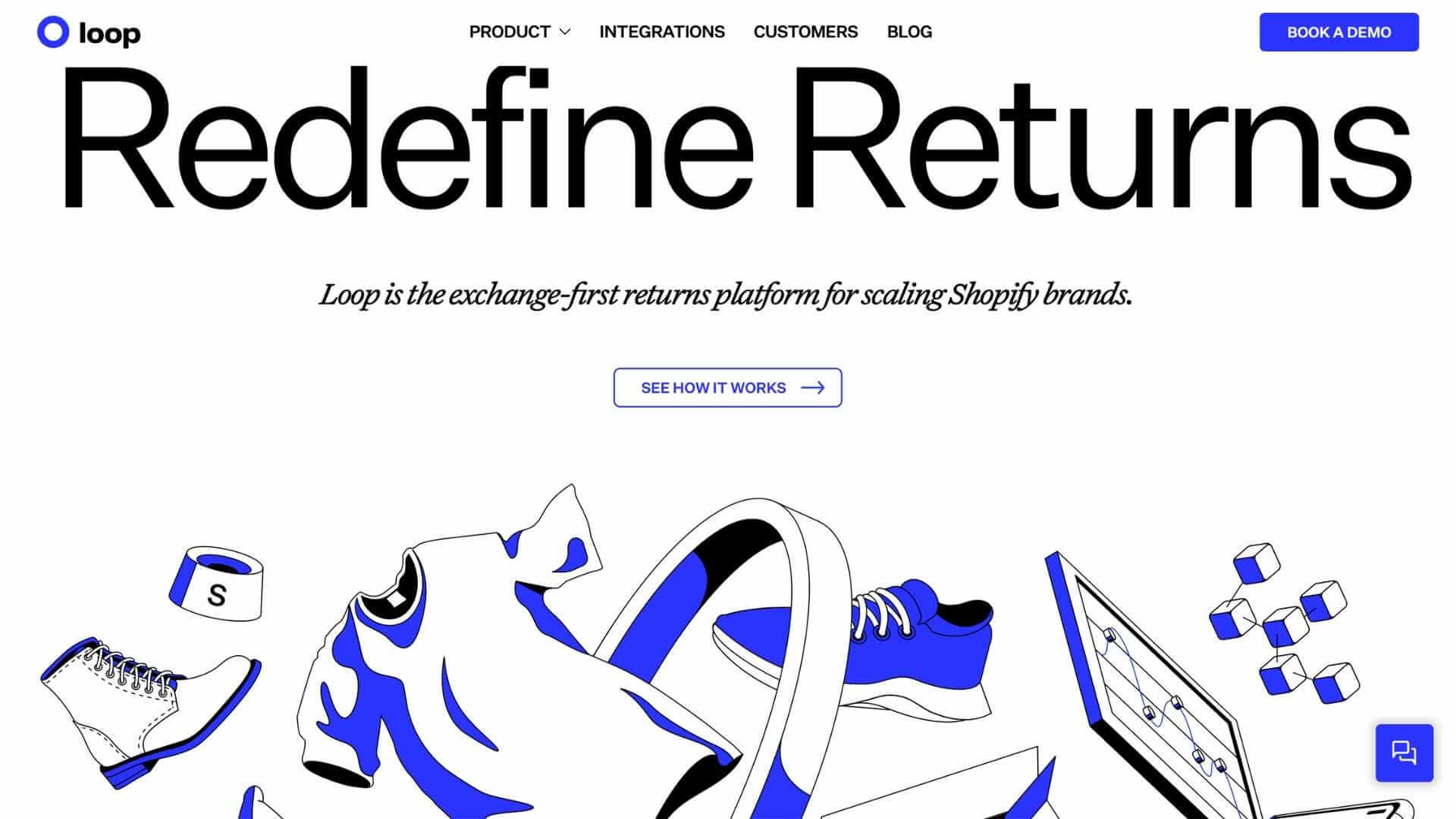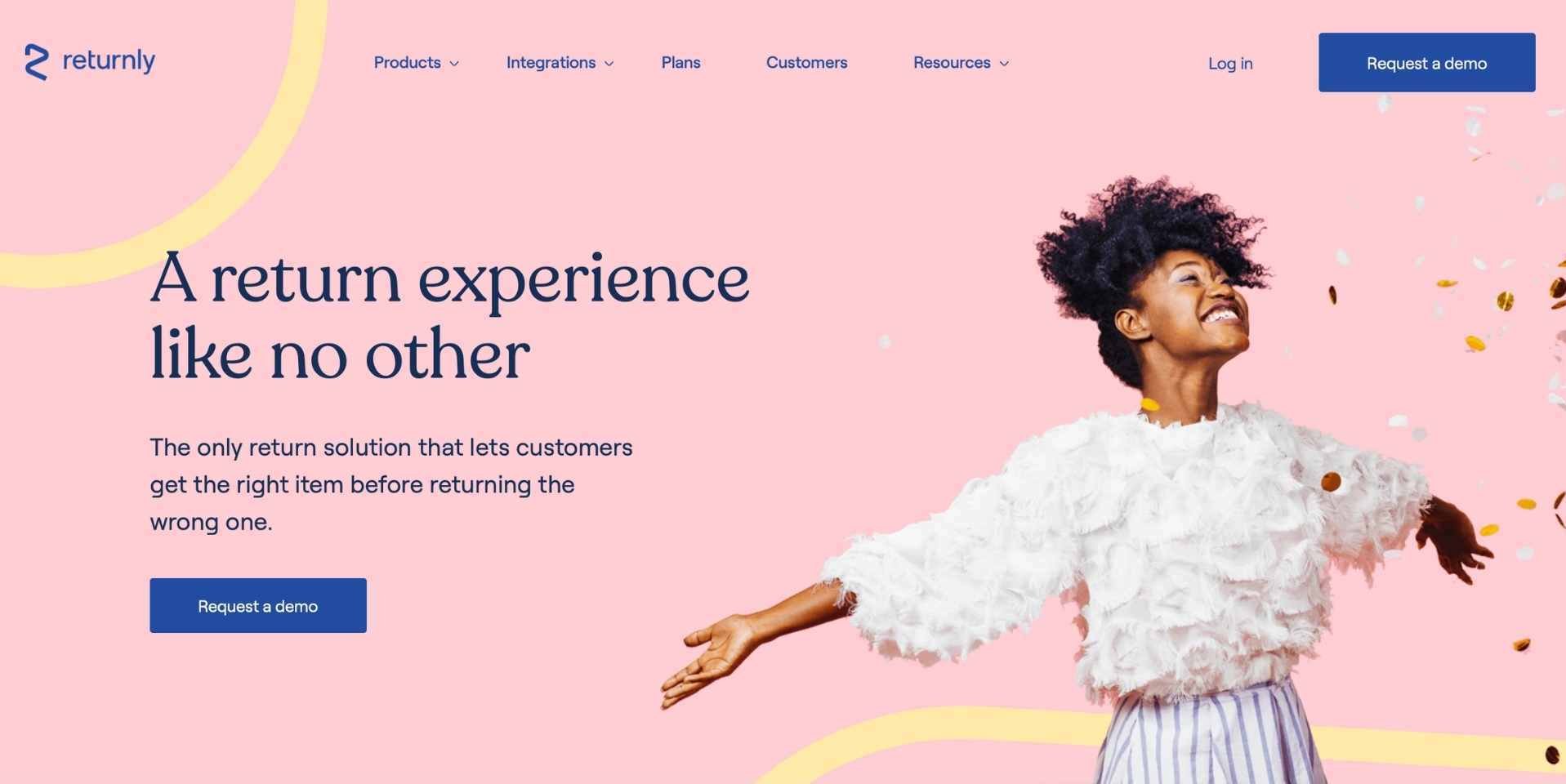 Loop and Returnly tied in this category, since both of them are making waves in the returns management space. Whereas Loop is the premiere exchange-first returns platform for Shopify stores, Returnly is the only platform that allows customers to receive the right item before returning the wrong one. Today's consumers prioritize speed and efficiency, which is why these two use innovative technology to provide the seamless returns experience shoppers expect.
6. Best Scan to Print solution: Barcoders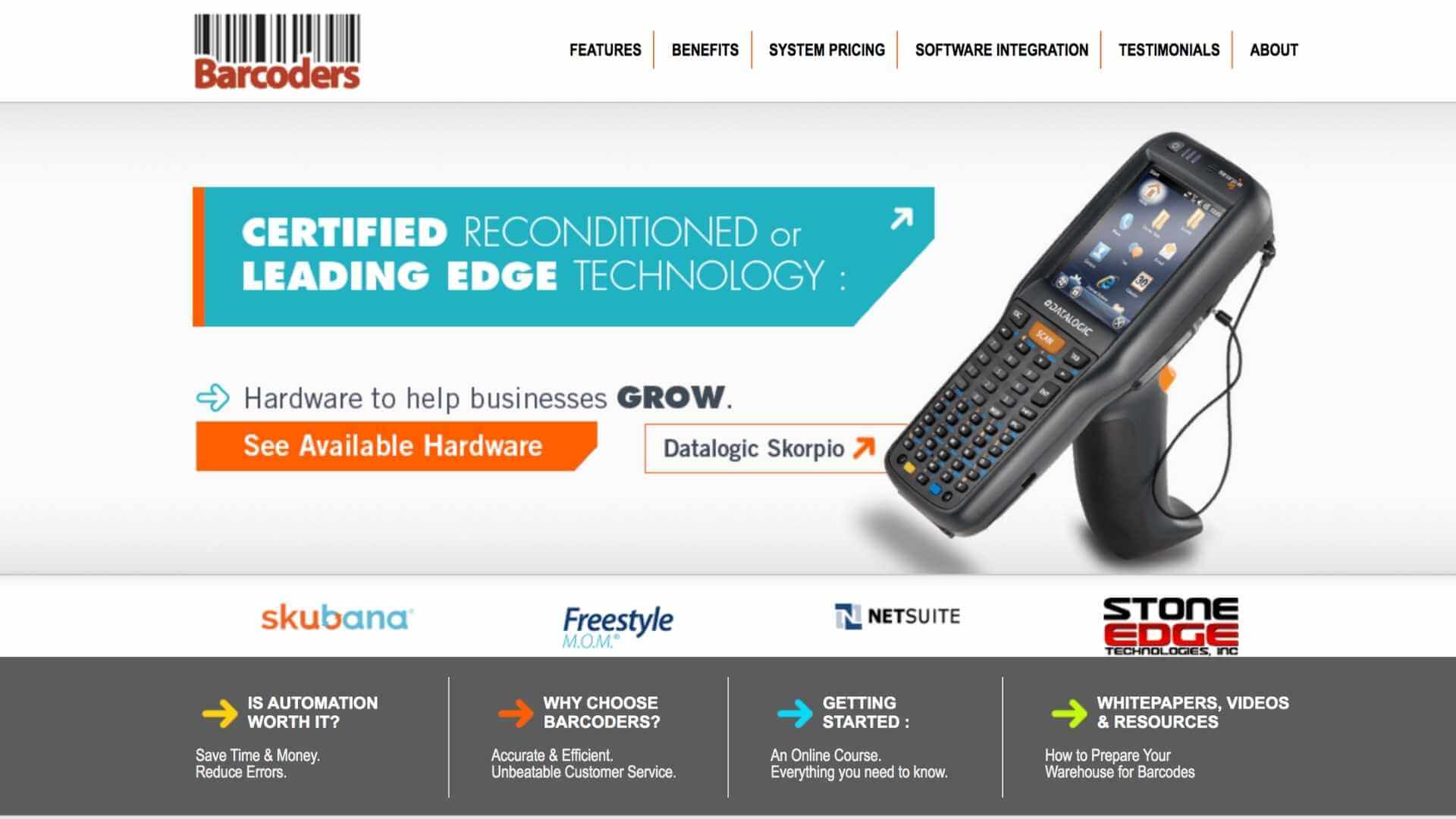 Barcoders QuickShip offers comprehensive warehouse management functionality to existing Extensiv users. The Barcoders system readily integrates scanners, scales, and label printers to quickly complete repetitive tasks — like weighing packages — and helps you manage order fulfillment via barcode scanners or your mobile device. Moreover, you can print shipping labels and packing slips instantly, without having to use any additional programs or interactions.
Order management software trends
The way we handle customer orders has changed a lot over the years — first we had paper records and spreadsheets, then the internet gave us ecommerce, and now we have mobile apps we can connect to from our iOS or Android devices. But it's ecommerce that led to the first generation of order management systems that merged inventory with online sales channels.
As marketplaces like Amazon, eBay, and Walmart started gaining prominence, basic order management was no longer enough, since orders (and inventory) needed to be managed simultaneously across all channels. This particular need led to the development of advanced systems, like Extensiv, that integrate more aspects of the modern shopping landscape and prioritize automations for improved flexibility and greater room to scale.
What are the latest developments in order management software?
There's no denying that customer expectations continually level up; shoppers expect their orders to arrive even faster than the year before, and businesses that can't dispatch their products at competitive speeds will likely suffer as a result. That's why the order management software you choose has to be agile, in order to keep up with all the changes in the world of retail. Some of the latest developments and advancements in this technology are:
Multiple warehouse functionality
Quality order management software should offer inventory management and order fulfillment features that can track goods at different stock locations, as well as view inventory holistically or by specific warehouses. Items to look for here include automatic order routing to warehouses based on stock availability or shipping location, and the capacity to split orders between your warehouses or dropshipping vendors for fulfillment optimization.
Order automation
In addition to routing orders to your warehouses, the most polished systems will also automate actions within your fulfillment process. This includes rate shopping (based on pricing, delivery date, and distance), assigning packaging, and required dimensions and package weight.
Multiple sales channels
When a customer can buy your products from any one of a dozen sales channels, it's imperative your inventory is up-to-date. Fortunately, cutting-edge order management software can manage multiple sales channels and real-time inventory adjustments with ease. In fact, some of the latest software can update your sales channels in less than fifteen minutes.
Inventory control
Another way order management software can reduce overselling is by controlling how much inventory is actually shown on your sales channels. This strategy can be used to build demand through scarcity, or to reallocate stock across your sales channels and prevent oversells on fast-moving SKUs or barcodes.
Online return rates
When you're a product-based brand, you understand it's inevitable customers will return items that didn't work out. But did you know the return rate for online stores is twice as high as it is in their brick-and-mortar equivalents? The right order management software will track returns, print return shipping labels, and update your inventory levels as returns are received.
Customer personalization
When you track your customer's activities, you can detect trends related to their shopping carts and buying habits. And with this data, you can improve the customer experience, find personal ways to engage with them, and eventually, increase your sales and overall profitability.
Open API
Since order management systems are central to your fulfillment, they have to be able to integrate with your current operational tools. In other words, these programs should have an expansive library of integrations with your sales channels and shipping carriers, but also have the flexibility to connect to your invoicing or accounting software, marketing platforms, and warehouse management systems. The more customizable options, the better!
Order management software buyer's guide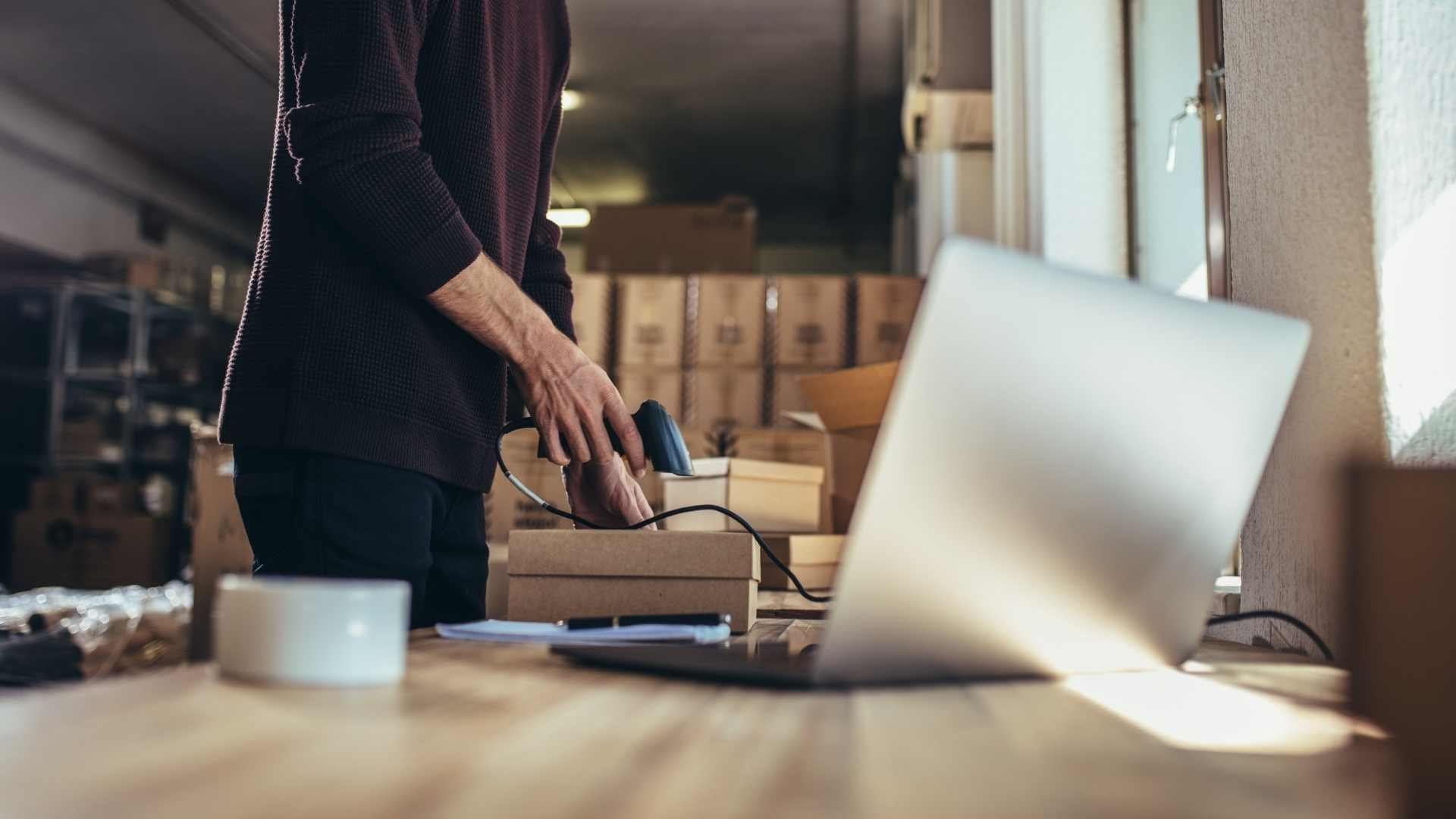 As order management systems continue to evolve and adapt, it can be difficult to determine which is the right fit for you. Of course, you want an ecommerce platform that can accommodate multiple channels, fulfillment methods, and warehouse locations, but how do you know whether this software can meet your other supply chain needs?
Read on for further insights regarding the order management features that can greatly benefit both you *and* your customer base.
What factors should you consider before purchasing order management software?
It's essential you account for the different types of inventory you stock. Do you have configurable products? Or perhaps product bundles? Either way, you want to be sure the order management software you select can handle your various product lines.
Additionally, you're wise to consider how many sales channels you're using, as you'll need your inventory system to work with all of them. While you might think you can deal with a few manual steps for one channel, as your sales increase over time, you'll eventually require a bigger team to track all of that data by hand. Larger teams typically lead to higher overhead costs, but you can minimize (or eliminate) that possibility through proficient automations.
Lastly, you'll have to think about the number of warehouses you manage. If you want full inventory visibility at any time, it's typically easier to track those numbers within one system, rather than toggling between the preferred platform for each warehouse.
How can you determine the right order management software for your business?
Inventory management is the cornerstone of any software you choose. It should be able to adjust inventory on any of the channels you're using, but it should also be capable of facilitating your stock replenishment and making recommendations on exactly how many units you need. What's more, an ideal program will predict future sales and create purchase orders for you (removing the responsibility for you to configure these things on your own).
Does the software generate valuable information on your profits and losses? The best order management systems can give you profit margin reports for all your SKUs, and provide a deeper understanding of what you need to do to positively impact your bottom line.
Does the software have the order fulfillment features you're looking for? And does it integrate with the shipping providers you use? Can it split an order, hold an order, or locate alternative fulfillment methods? It's important to prioritize coordinating your fulfillment process, as well as removing the burden of manual work to make way for automatic adjustments.
What is the typical cost of order management software?
A basic OMS might cost just a few hundred dollars per month, but it won't include many of the automations you need. Similarly, there may be limitations on the number of channels you can connect to, warehouses you can set up, or products you can manage.
Advanced systems, on the other hand, can run a few thousand dollars a month, but they allow you to integrate with significantly more channels and warehouses. On top of that, these systems give you higher limitations for order and product counts, and extend additional customizations.
You also have access to a variety of enhanced automations, which often makes up for the cost of paying for the software. That's why (whenever possible), you shouldn't sacrifice service and capabilities for the price; a software that's cost-effective but falls short on features will be a counterproductive investment in the long run.
Choosing the best order management software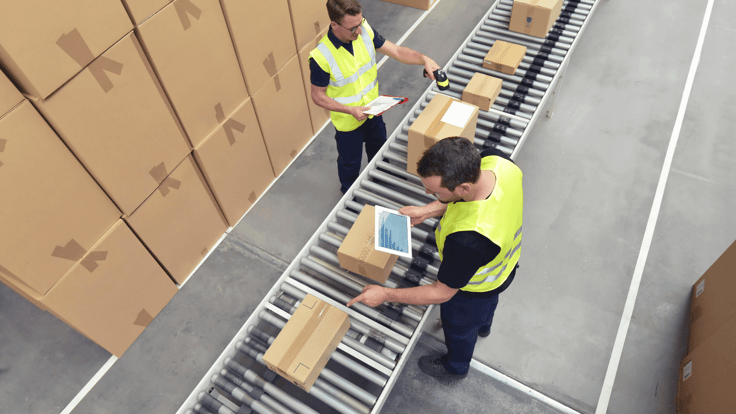 A good order management software works behind the scenes to streamline your order process, make it easier to manage your fulfillment, and update your inventory without any input from you. Not only that, but the most popular platforms blur the lines between inventory and order management for an all-inclusive approach.
Extensiv Order Manager's leading order and inventory management system can readily integrate within an omnichannel environment to optimize every stage of your supply chain. By partnering with Extensiv, ecommerce companies can automate their most time-consuming tasks to accelerate growth and stay a step ahead of their competition.