While manual processes were once standard business practice, today, they're largely considered outdated, inefficient, and not at all cost-effective. Not only does manual order entry open your business up to unfortunate human errors, but it's also incredibly time-consuming — essentially serving as a roadblock to your productivity (and thus limiting your overall profits).
The smarter, savvier alternative here is to leverage innovative automations whenever and wherever applicable. By employing automated order processing, your business can move away from operational minutia and feel empowered to make decisions that'll deliver real results.
Read on for more insights into how order process automation contributes to time and cost savings, as well as how it delivers exceptional customer satisfaction with every sale.
What is automated order processing?
Automated order processing utilizes advanced systems and technology to eliminate manual tasks and process orders faster. By automating order processing, your company can improve its order management inefficiencies to guarantee accurate, on-time fulfillment. In addition, order process automation also helps you manage orders much more efficiently; ultimately, this enhanced organization enables you to exceed expectations and drive revenue in a big way.
How does automated order processing work?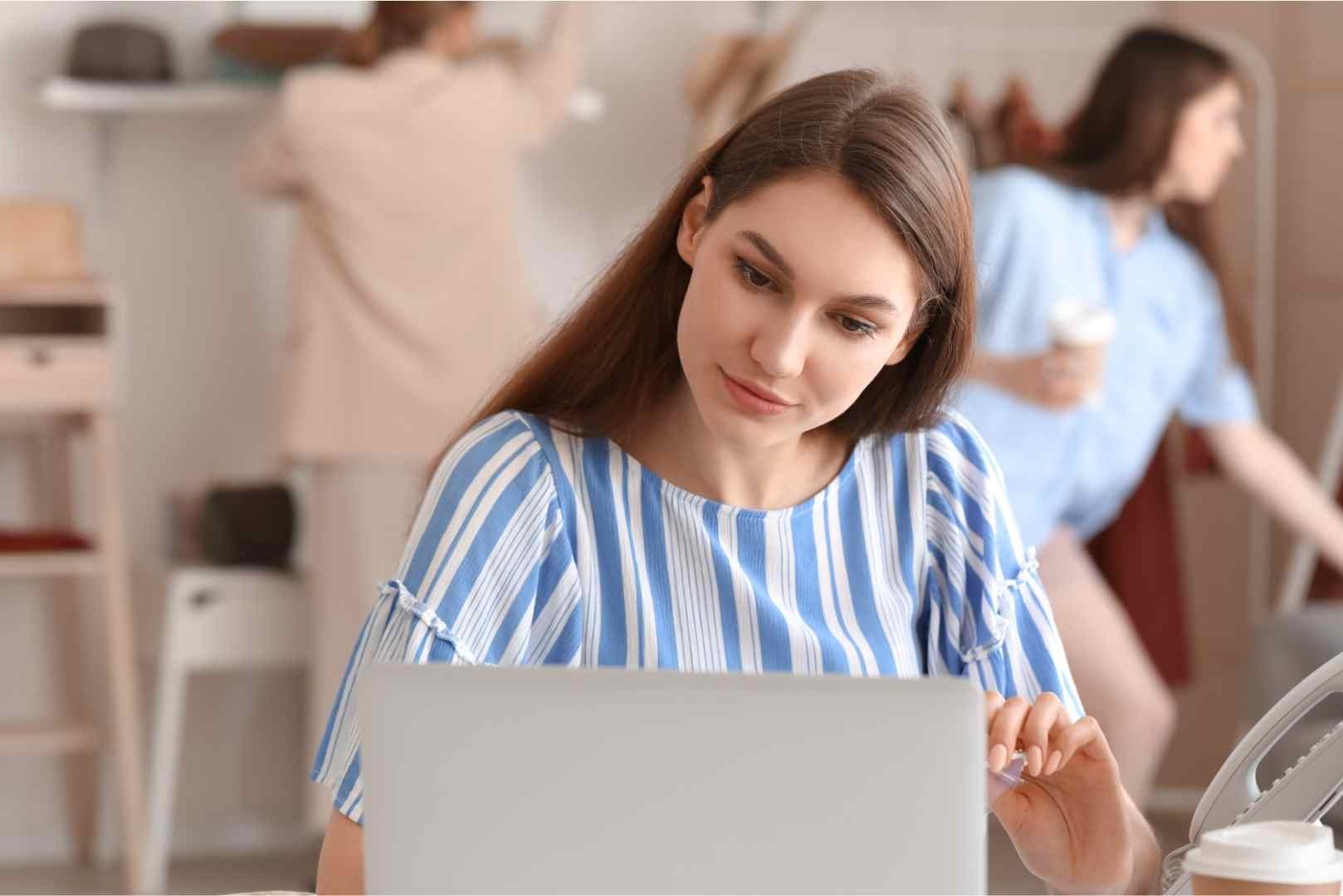 As is true of nearly all operational tasks in ecommerce, automated order processing involves a series of steps that must be followed sequentially to ensure their success. Once an order is received, it must also be picked, packed, and shipped before it's marked as complete.
Step 1: Order is received
When a customer makes a purchase with your company, order processing software provides validation for the order, and then automatically enters that order data into your preferred enterprise resource planning (ERP) system. This automatic transfer prevents your warehouse team from having to constantly re-enter customer data or relevant delivery details.
Order processing automation makes sure each order is routed to the fulfillment center that's closest to its destination, and it can even split orders across multiple warehouses (if needed).
Step 2: Order is picked and packed
Next, a pick list is automatically generated for the order, and is assigned to an order picker who's responsible for selecting the correct items from your warehouse shelves. After all the items have been picked, the order is sent to a packing station. At this point, a packer will find the best packaging materials based on the order's contents or the merchant's specifications.
Step 3: Order is shipped
With the order fully picked and packed, it's now ready to be shipped to the end customer. Shipment may look different depending on whether your company fulfills in-house, relies on a dropshipper, or outsources to a 3PL. In general, working with a third-party logistics provider will help you to ramp up shipping times while simultaneously reducing shipping costs.
Step 4: Order is completed
The last stage of automated order processing occurs after the order has shipped. Tracking information is sent to your ecommerce store, which you can then share with your customers to notify them of anticipated delivery dates. Real-time tracking allows customers to monitor the shipment's progress on their own as it makes its way through various sorting facilities.
What can automated order processing do for your ecommerce business?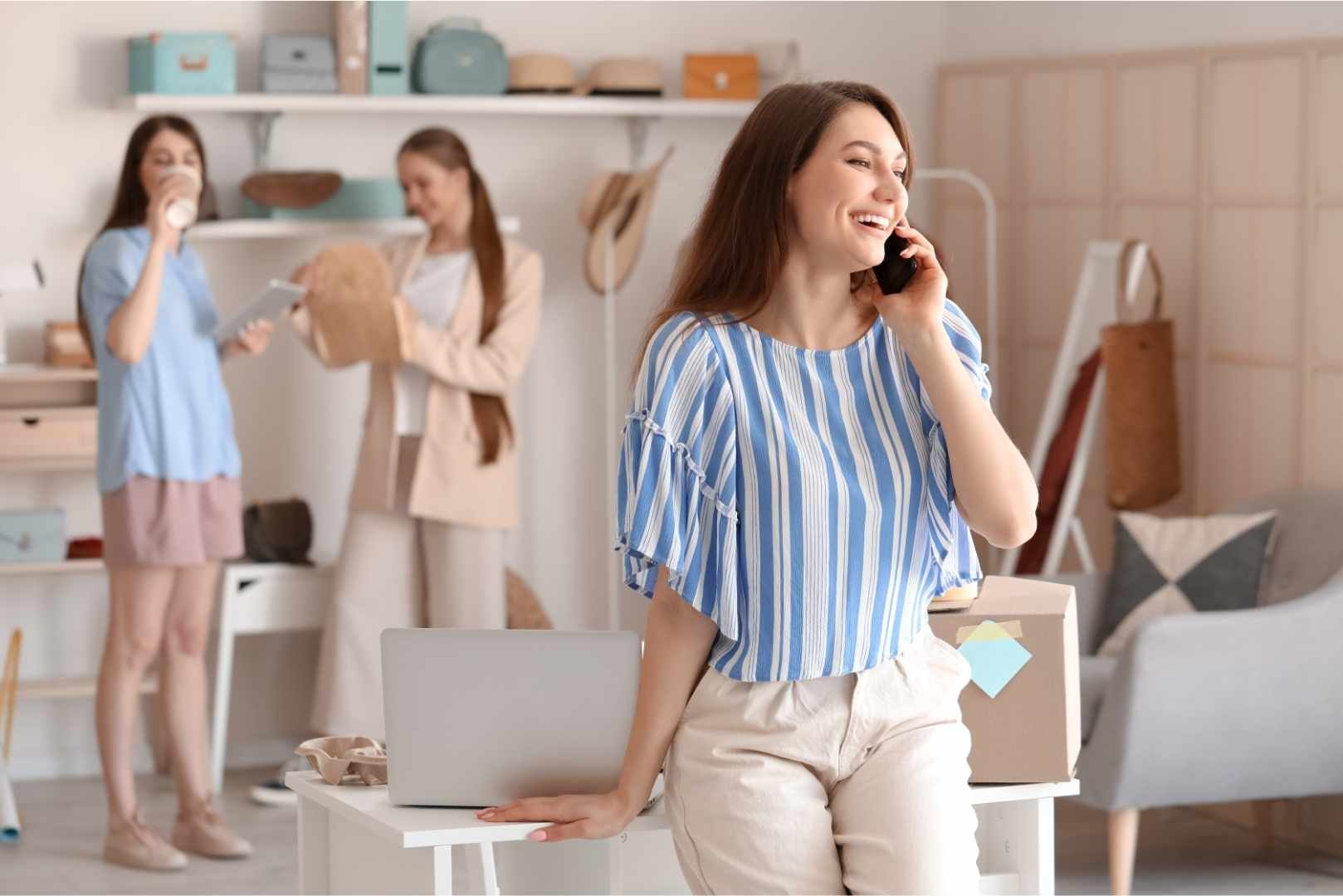 By integrating an automatic order processing system with your online store and sales channels, your company can enjoy an optimized supply chain and fewer order inefficiencies. Among the most significant advantages of automated order processing are: improved accuracy, increased productivity, expanded visibility, decreased costs, and an elevated customer experience.
Improve accuracy
When mistakes happen during manual data entry, it's apt to cause picking and packing errors — which no doubt translates to delayed orders and frustrated customers. By moving away from these error-prone practices and instead adopting an automated approach, you can improve the accuracy of order processing right out of the gate. And the more accurate your shipments are, the more customers will respect your brand (which is likely to bolster your number of orders).
Increase productivity
Aside from contributing to countless errors and inaccuracies, manually inputting order information is also incredibly time-consuming. With automations, however, customer orders are verified and processed as soon as payment is finalized; the minute an order is placed, the order status is automatically updated and customers are notified accordingly. This streamlined system gives a boost to productivity metrics while lessening order processing times, as well.
Expand visibility
Automated order processing offers tremendous visibility into the order lifecycle to help mitigate potential risks and maximize your workflows. On top of that, having greater visibility can also prompt data-driven decisions, like those relating to budgeting and/or inventory forecasting. In other words, the high-level perspective you gain from automated order processing provides the clarity and understanding you need to make smarter (and speedier) business decisions.
Decrease costs
While you might be intimidated by the investment required to switch to an automated system, you'll actually be on course to decrease costs in the long-term. The reason being, is that having an automated system to process orders reduces the amount of labor that's needed to get shipments into customers' hands. In addition, your company can avoid the costly errors associated with manual processing and maintain greater profit margins as a result.
Elevate the customer experience
Modern consumers have high expectations for order delivery, and the only way to keep up with this kind of demand is to manage their orders via automation. That's because automated order processing keeps customers totally in the loop with their purchase, by sending notifications when the order is received, prepared, and eventually in transit. This heightened communication leads to fewer customer service requests and provides a much better experience overall.
How Skubana's Orderbots can help you drive real business results
Let's face it: the world of ecommerce is growing increasingly competitive, with new companies entering the market every day and veteran brands searching for ways to surprise and delight their customer base. At the same time, automated, customizable technology has become a non-negotiable for online retailers who are serious about driving growth and revenue.
Fortunately, Extensiv can help your business save valuable time and manpower by simplifying your most complex and process-intensive tasks. With Skubana's advanced automations, your company can streamline common business processes to improve operational efficiency, connect with your customers, and stay ahead of the proverbial curve.
Synced operations
Extensiv 'puts all your orders in order' by automating data capture across orders, inventory, purchasing, and more. With Skubana, you can trust your operations are in sync and that there's constant communication between the software and everywhere you sell. This synchronization is critical to ensuring orders are fulfilled accurately and on-time, every time.
Orderbots
Orderbots are an automation tool unique to Skubana, and can be programmed to handle everything from real-time rate shopping, to order splitting, to automatically routing orders to the most efficient fulfillment centers. Once you've filtered your sales by the desired criteria, the Orderbots will then apply automated, repetitive actions on all qualified orders.
Automated replenishments
Extensiv's intuitive distributed order management system learns from your replenishment patterns to make smart recommendations on a recurring basis. By automating this part of your business, you'll save tons of time and be able to shift your attention to improving customer relationships — possibly by coming up with shorter delivery windows or lower pricing on shipping.
To discover all that Extensiv has to offer, schedule a free, personalized demo today.