What do you want to learn?
5 Ways To Find Profitable Products To Sell
The Most Profitable Products In 2022
How To Track Profitable Products
Due to today's increased digitization and tremendous innovation around the world, ecommerce businesses are flourishing like never before. In fact, the global ecommerce market is set to hit $24.3 trillion by 2025, indicating a CAGR of 11.1% from 2018. But despite this staggering valuation, the success of online vendors comes down to their capacity to choose the right products and operate within a viable target market.
Whether you're an ecommerce startup or an established seller, you can't select a random product and expect your business to stay afloat. Instead, you have to understand what potential customers are looking for, by researching which best-selling products could make a great fit for your particular brand.
While Extensiv helps you monitor profitability for products you are already selling, this article will help you identify products to add to your catalog.
How To Find The Most Profitable Products to Sell Online
When you spot gaps in the market and capitalize on products with high demand, you can build a memorable, scalable ecommerce company customers are eager to purchase from. And if you know how to find the most profitable products to sell online, you'll lay the foundation for continued growth well into the future.
1. Monitor social platforms
The impact of social media is certainly wide-reaching, and it's showing no signs of slowing down. A significant percentage of people share their favorite brands and products via social networks, which is why platforms like Facebook, Twitter, and Instagram are not just strategic marketing tools — they're an incredible way to conduct product research.
No matter what ecommerce category you belong to, you can check groups, hashtags, and hyperlinks on social media to discover trending products in your market. By leveraging various social media channels, you can learn what your customers like (and dislike), and pinpoint opportunities for niche product development or product outreach with well-known influencers.
2. Use Google Trends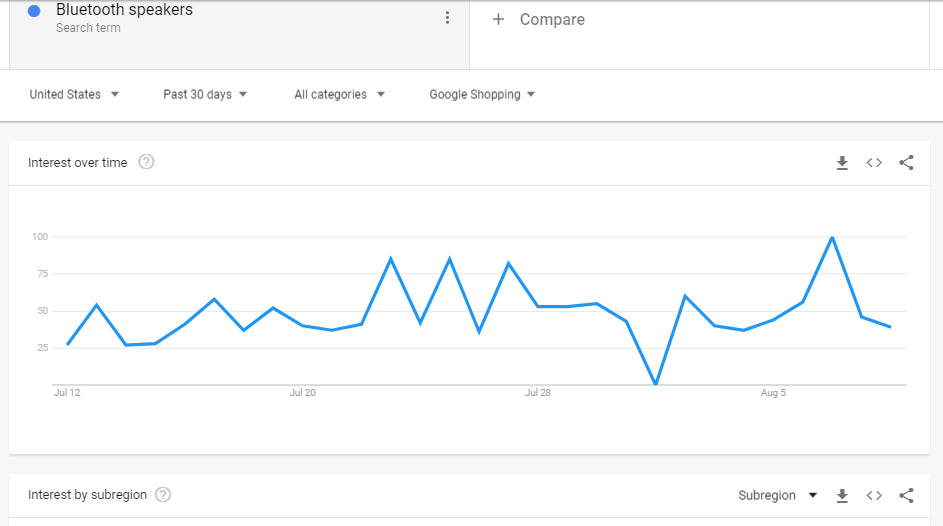 Google Trends is a free tool that helps online stores uncover what products their target audience is most interested in. This resource delivers important insights into popular products, thereby helping ecommerce sellers make vital business decisions. In other words, if you have a product idea you want to bring to life, Google Trends is the perfect place to begin your research.
When you enter your product's SEO keywords into Google Trends, the system will share customer interest and activity over time. You can even narrow down the results to suit your specific business needs, by using the location, time, and product category filters. In addition, the 'compare' feature allows you to study the fluctuations in demand for different brands or new products, and gives you greater visibility into the most profitable items.
Google has a ton of data from all the different brands running google ads for ecommerce as well as ordinary searches, you can use this data to identify and forecast consumer demand.
By identifying the products and features your target customers value most, it becomes easier to improve your listings and marketing efforts, and ultimately, generate more sales.
3. Check marketplaces such as Amazon and eBay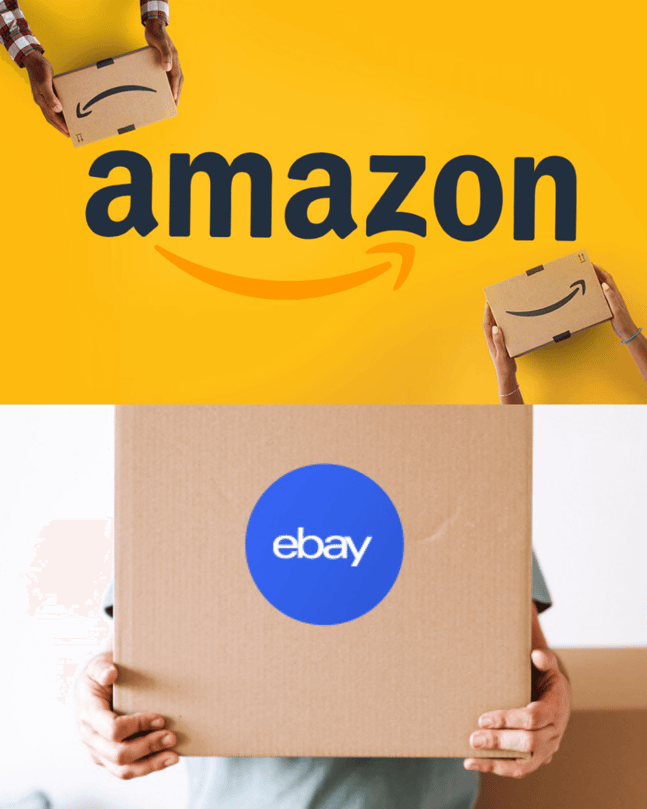 Another great way to get a glimpse into product popularity is to check out leading online marketplaces. Most ecommerce platforms provide a list of trending items or top-selling products, and analyzing this data can reveal which goods have high market demand. And the best part is, any info you source from these sites is guaranteed to be accurate and up-to-date.
Some of the key marketplaces to investigate include eBay, Etsy, and Amazon. For example, Amazon Bestsellers lists the most popular items on Amazon, based on the number of successful sales. You can also check Interesting Finds or the Movers and Shakers page for more information on trending products to keep an eye on.
4. Find products to solve a problem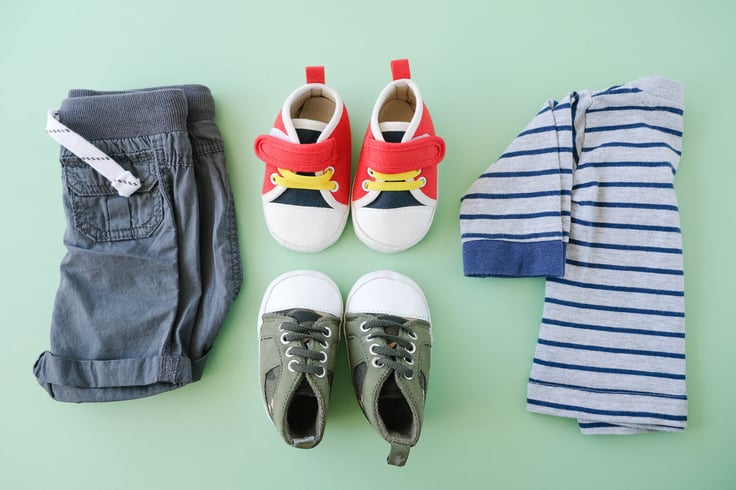 Does your product or service solve a common problem customers encounter, or help to make their lives a little bit easier? If not, you might reevaluate what you're selling, or how you're selling it; the best-selling items focus on solving a problem, addressing a need, or improving the day-to-day lives of the consumer.
But solving problems doesn't necessarily require store owners to overhaul their current strategies or sales tactics — it might just mean adopting a better approach to how you do things. Instead of going back to the drawing board and trying to create something new, consider how you can improve existing business ideas or bundle related products together.
If you use your team's creativity to solve common problems customers face, you'll notice how inspired they become to incorporate your product into their everyday rhythms and routines.
5. Analyze the existing competition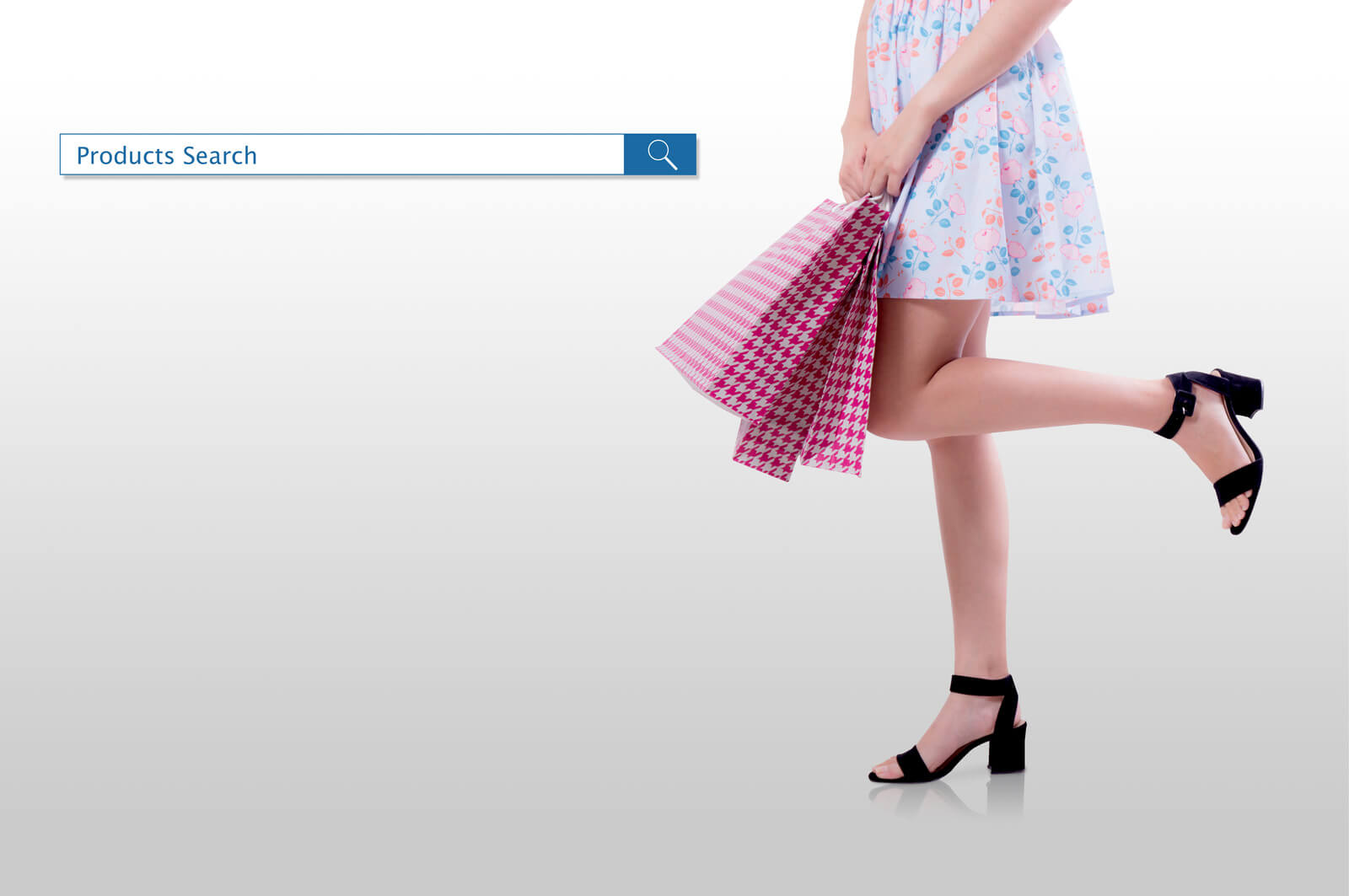 The most profitable ecommerce stores all share the same trait — the ability to outmaneuver their competitors. As is true for any other market, online sellers are smart to analyze the data on their competition and then adjust accordingly.
If there are tons of sellers marketing the same product, it obviously becomes more of a challenge to make sales. A higher market supply typically results in a price war, where every seller tries to maintain a low price point to close more sales. This situation is the quickest way to kill your profit margins and overwhelm your customers at the same time.
That's why retailers should look for a profitable niche product with fewer competitors. To find products with low competition, you can compare sold items with the most searched listings on online marketplaces. If you notice a product with a high search volume that few online stores are selling, you can really capitalize on this market gap.
Alternatively, if products with high demand aren't available online at the right pricing, you can take advantage of this opportunity, as well. And to take things even a step further, you can look for products with multiple uses, that can be marketed in multiple ways (i.e. coconut oil being used for both beauty and cooking purposes).
5 Low Cost Ecommerce Products with High Profit Margins
There are a number of essential ingredients for becoming a successful online seller, but having solid profit margins is definitely a priority. Higher margins allow your business to thrive, whereas smaller margins might lead to your downfall. But you can't mark up your products without paying attention to the market; if your pricing is too high, customers will be less inclined to buy.
The trick is to find good products that have a low cost and high profit margins, to help drive sales and keep your cashflow consistent. These five products and industries boast some of the greatest profitability (and sellability) of any goods on the market today.
1. Fitness equipment
The health and fitness industry has been booming for the last several years, and yet, there's always room for another brand to get in the game. With that said, it's important to find a niche ecommerce product that bigger companies have failed to recognize or capitalize on. This could mean marketing solely to women runners or professional cyclists, or creating a kit for at-home yoga enthusiasts (like a mat, a block, and a towel all bundled together).
Your profits from selling fitness equipment will largely depend on your ability to find out what people are interested in. To do so, you're wise to leverage social media channels for market research, and then stick to your values as you're building your brand. If you're positioning yourself as the shop for high-quality and convenient yoga gear, stay in that lane; making too many compromises with your business is likely to cause customer confusion rather than loyalty.
2. Watches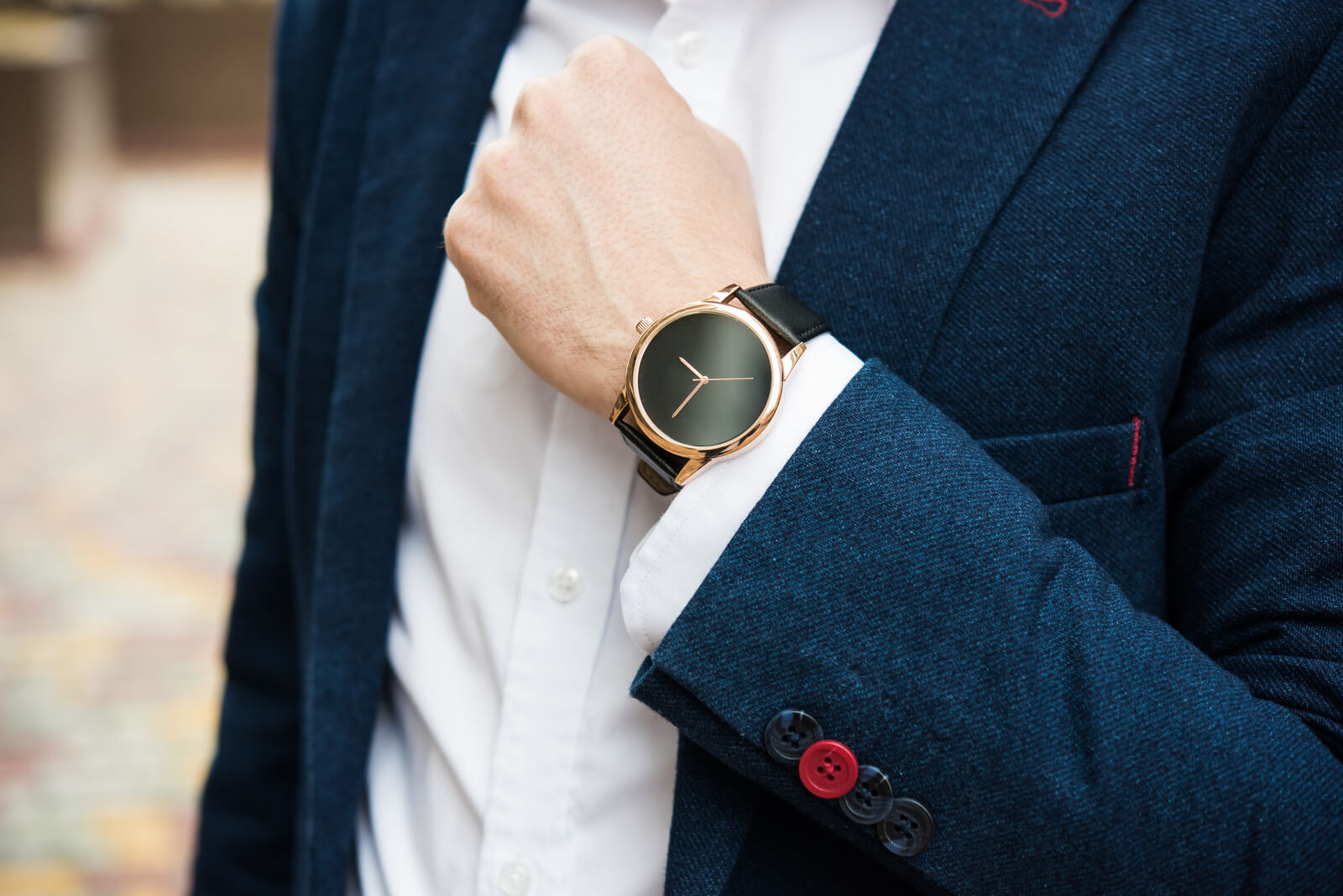 Luxury watches are a multi-billion dollar industry on their own, however, these upscale styles are obviously not the only type of watch consumers are out to purchase. The watch market has a wide range of products and prices, from analog and digital watches, to casual and dress watches, and about thirty other offerings in between. Additionally, watches can either be worn as a fashion accessory, or as a practical device (like smartwatches, for example).
Starting a dropshipping business selling watches is a low-risk, low-cost approach. Once you connect with a reliable dropship supplier, you can get your inventory into customers' hands with ease. But as you're growing, be sure to take note of customer reviews and order volume to help determine which products are most profitable, and which SKUs to cut loose.
If you want to learn more about how a successful watch brand uses Skubana, check out this story.
3. Jewelry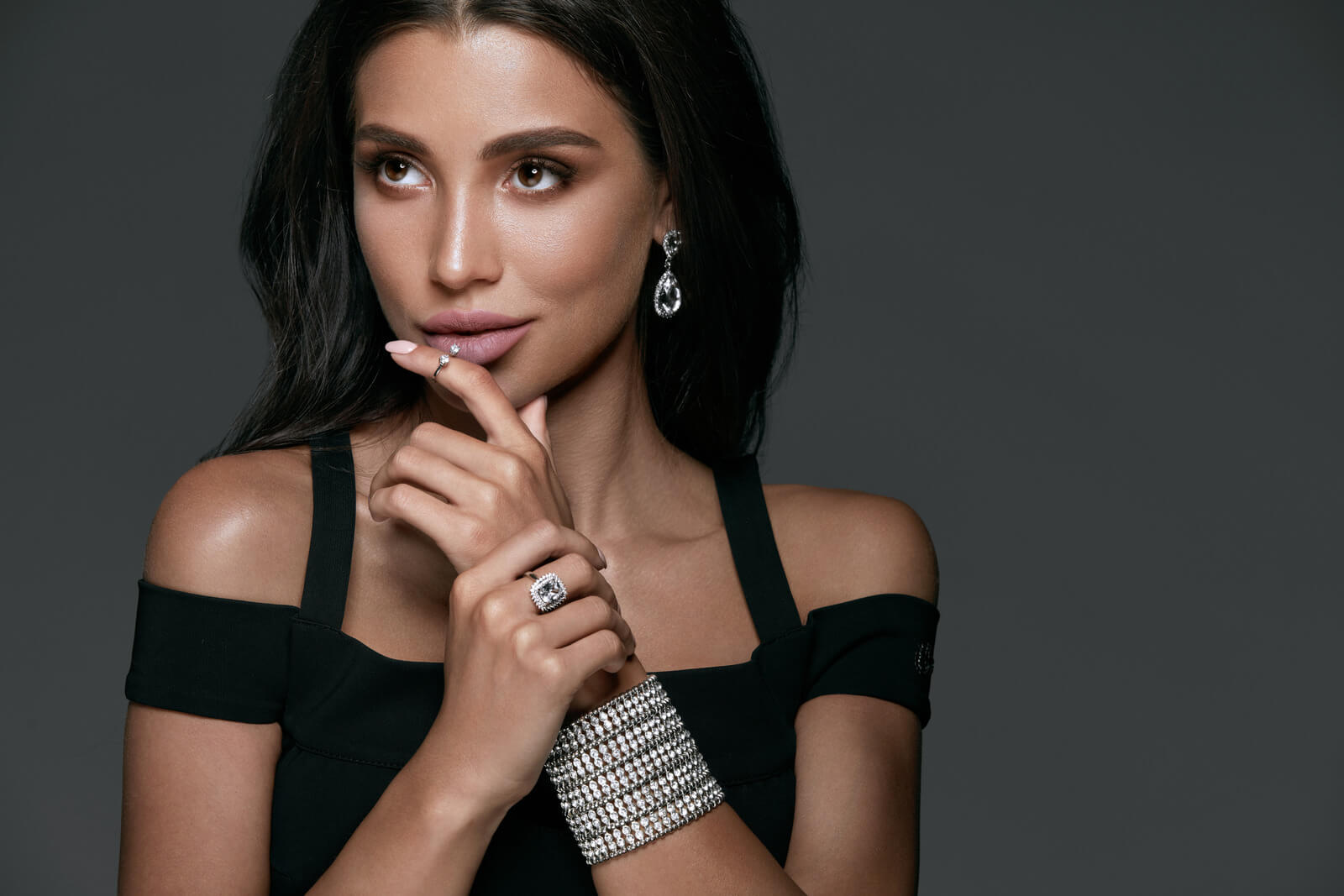 Jewelry is one of the most profitable unisex products out there, as millions of people purchase chains, rings, bracelets, and beyond on a daily basis. Jewelry makes such a great product because there's already a built-in market for it, it takes up very little space in your warehouse, and it's on-demand throughout the entire year. What's more, jewelry can yield some major profit margins if you play your sourcing and marketing cards right.
Selling jewelry is ideal for online retailers, since it's small and easy to ship, and you can keep a wide selection of metals, stones, and sizes within a small storage space. On top of that, if you're able to make customizations, you can upsell even more by accepting specific customer requests. Ecommerce platforms like Shopify, BigCommerce, and Squarespace are terrific options for hosting your product listings and making sure your customers stay satisfied.
4. Skincare products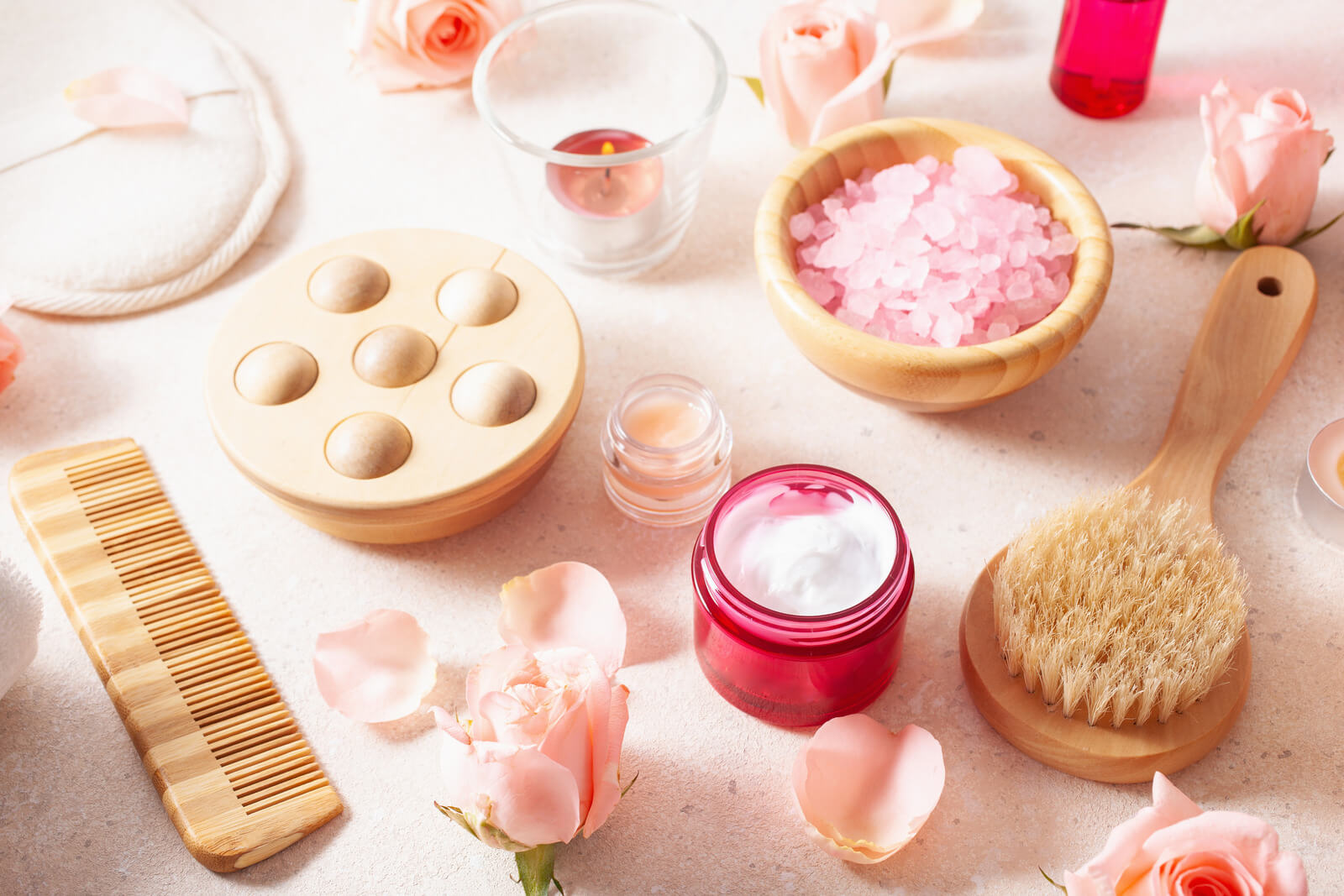 The sky is really the limit for the skincare industry, thanks to its informed consumer base and ample social media presence. One of the driving factors behind skincare's overwhelming success is the demand from its younger shoppers; consumers are now using skincare at a much younger age, in an effort to delay the noticeable signs of aging. With this in mind, companies have had to adapt their promotional strategies to reach this key demographic.
The good news is, experts believe the remarkable growth of the skincare market will prove to be sustainable — so long as brands commit to innovation in both their product lines and marketing campaigns. If you have ambitions as a burgeoning skincare business, this is the perfect time to implement your vision and deliver your own unique take on packaging and product offerings.
5. Sunglasses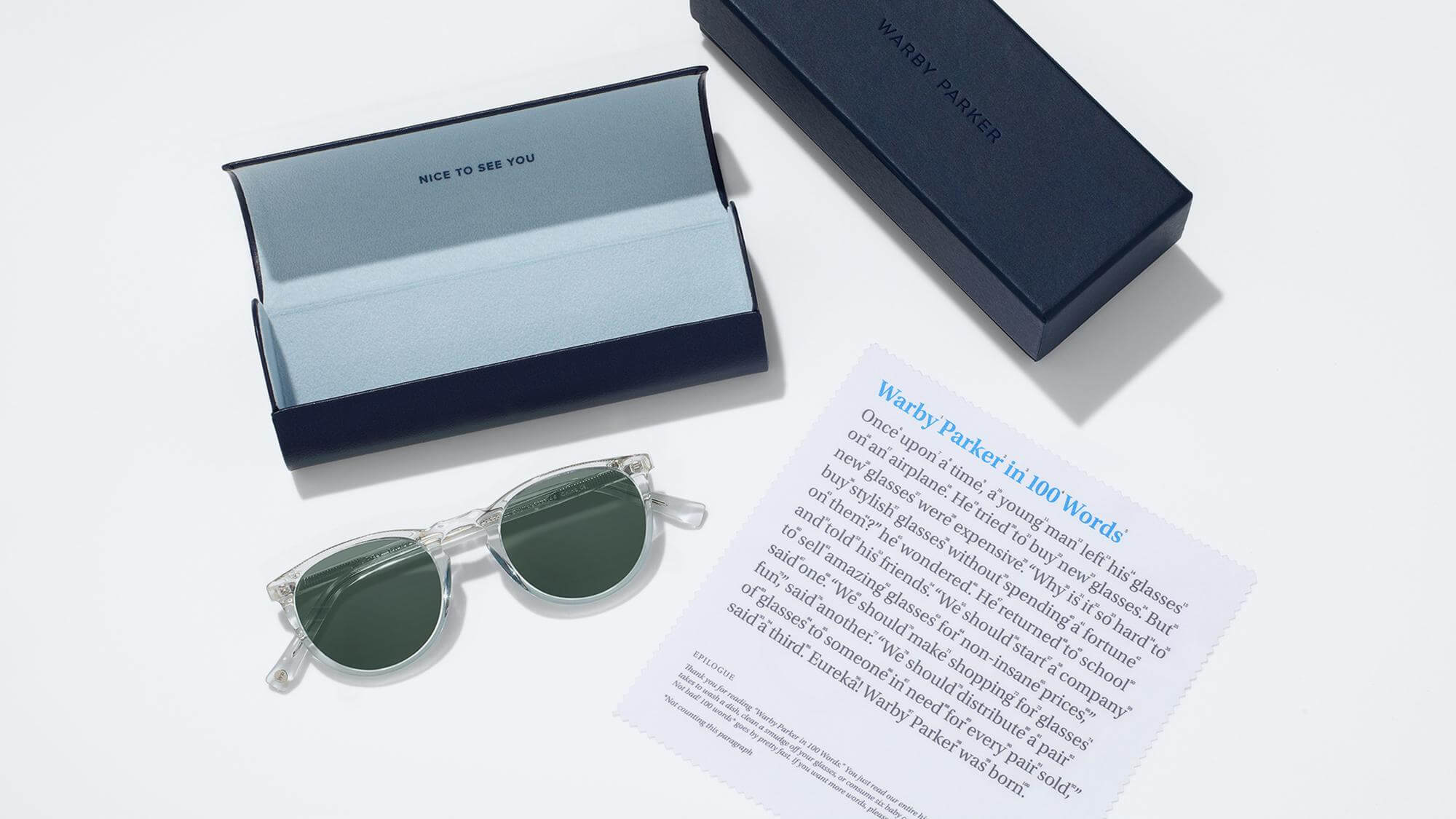 People are forever looking to buy a fun pair of shades, and there's always somewhere the sun is shining (even during a pandemic) — which means there's never not going to be a demand for sunglasses. For anyone who's hoping to begin an ecommerce business but they're not quite sure what to sell, sunglasses are a great gateway into the online marketplace. The reason being, sunglasses have a high profit margin if you can partner with a reputable dropship supplier, and they have a strong resale value if they're kept in nice condition.
In addition to those benefits, it's also an established industry, meaning there are plenty of sunglasses suppliers who are available to take on a bright-eyed first-time ecommerce entrepreneur. Plus, sunglasses are generally cheap to source, have low shipping costs, and are worn by people around the world every single day.
Track Your Most Profitable Products with Extensiv Order Manager
When an online store is successful, it's because they've found a way to bring value to the people who matter most: their customers. The secret to being profitable (and staying profitable) is solving customers' problems through intentional product discovery and variety. Regardless if you're starting an online business from scratch or simply expanding your existing product lines, be sure all of your inventory items feel fresh, they're priced appropriately, and they provide an inherent benefit to your target consumer.
Want to learn more about how business track a product's profitability? Check out this article on improving business performance by tracking profitability by SKU.
Implementing inventory management processes and software is key to tracking and evaluating the performance of your products to ensure SKU profitability. Here's a few tips on what to look for in inventory management software:
Integrates with your existing systems, sales channels, marketing campaigns, and supply chain partnerships.
Analytics and reporting capabilities to give you a clear overview of your best selling and worst selling inventory. Armed with this data, you'll be able adapt your replenishment strategy to maximize revenue.
Multi-channel support is also key for growth-minded businesses. Your inventory management software should be able to manage data inputs from multiple warehouses.
Customization is another important factor to consider. Use your business goals as your north star to find an inventory management system that can adapt to your needs as they change in each growth stage.
Did you know that Extensiv's platform is design specifically to manage multi-channel inventory growth?Learn more about how Extensiv can help your business get the elements of ecommerce right!