Over the years, sellers have focused all their attention selling on Amazon. Why? Because it is easy, Fulfillment by Amazon (FBA) makes it even easier and Amazon is simply killing it - 40% of all product searches are happening on Amazon!
Although Amazon should be a large percentage of your revenue, the big misconception in the e-commerce world is that the majority of your time and effort should be placed on selling on Amazon.
Here's what a typical sellers revenue profile looks like that we speak to: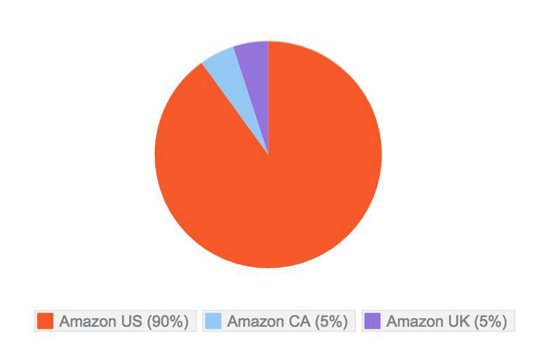 So, if purely focusing on your Amazon business is not what you should be spending your time on, what is?
Its selling on other marketplaces and building your own shopping cart — allowing you to capture the rest of the 60% of product searches that are happening everywhere. Sellers who utilize multiple-marketplaces have a revenue profile that looks more like this:
Why is this important? Here are 4 reasons why selling on multiple-marketplaces, including your own shopping cart is absolutely crucial to your success: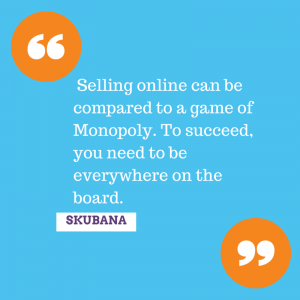 You need to be everywhere: Selling online can be compared to a game of Monopoly. To succeed, you need to be everywhere on the board. Decrease your dependence on 1 marketplace. Think to yourself, would I ever invest in a stock with 1 customer?
People vote with their mouse and their wallet: Getting visibility through marketplaces exposes your product to the full amount of potential customers.
Own the customer, with your own shopping cart: When customers purchase through your shopping cart you obtain the data to make smarter decisions and increase your targeted marketing efforts. You can also setup unique shopping cart features to create a smooth experience unique to your product.
More profits: Top-line revenue will flow down to your bottom-line. The main purpose of incorporating multiple sales-channels for your business is to increase profits by increasing sales.
Conclusion
We encourage you to start thinking of selling everywhere not just as space fillers, but also as real assets that make your business more visible and enhance profitability.
If you do, and you follow the concepts we went over in this article, you should see a real increase in your revenue, brand exposure, and overall profit.
Don't worry if you can't get on every marketplace right away. Start with one marketplace and expand from there. Start with building a storefront too!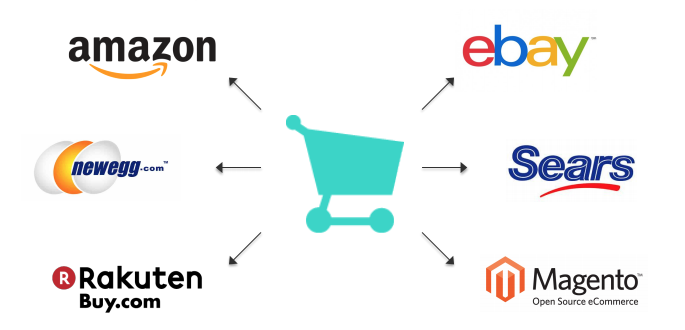 Over time, as you expand more and more and work on optimization, you'll see better results that will make a huge difference in your bottom line.
It's a win-win: your e-commerce will gain more exposure, and your customers will gain access to the services you provide.
Work Smart. Sell More.
P.S. If you are struggling with managing your multi-marketplace e-commerce presence, here's help.