These days it's tough to be an Amazon seller. In fact, it's challenging to sell on any marketplace.
There are millions of sellers on any given platform. Amazon has over 5 million sellers spanning 12 global marketplaces. Etsy claimed 1.93 million sellers back in 2017. Walmart Marketplace, though more selective with seller approvals, boasts over 11,200 stores and millions of products. Ebay has almost 2 billion active listings. And Alibaba claims they have over 10 million active sellers, and the numbers continue to rise.
So, if the number of people selling on these popular platforms are really this high, how are average sellers supposed to compete?
All online sellers want to maximize their profit margins. And as the competition rises, strategies to get ahead become more aggressive. That said, becoming a successful online seller using a popular marketplace like Amazon is possible.
For those wanting out of the rat race and into the realm of success as a marketplace seller, there is e-commerce automation. If you're ready to take your online business to the next level, beat out the competition, and make some real money this year, we've put together the following tips on to take a page from Amazon automated businesses and apply these concepts to improve your ecommerce business efficiency.
Before we get ahead of ourselves and start listing ways to automate your business on a marketplace like Amazon, let's understand what exactly Amazon automation services are. The term has been recently popularized by articles claiming that "amazon automation is a scam" - but that is a topic for another day.
What is Amazon Automation?
Amazon automation is a process where businesses use procedures and tools to automate repetitive or routine business processes and workflows for their Amazon business. to Done right, Amazon automation can free up the time and resources needed to grow your Amazon business. Automating your Amazon business can help cut labor costs, improve order processing efficiency, and handle customer relationships.
Ecommerce business automation helps you lower operating costs and provide better customer experiences by outsourcing tasks.
Effective Amazon automation helps you:
Increase your bottom line

Improve customer satisfaction

Bring back repeat customers

Scale your business

Reduce order processing errors

Compile better data about your business and customers

Make managing inventory more efficient

Help you run a successful amazon business
Automating as many aspects of your business as possible can free up a lot of precious time, which is important for an online business owner looking to succeed in the eCommerce industry. This means you can find smarter ways to spend budget, allocate more personal time for friends and family, or reinvest that time into marketing your business instead of getting caught up with mundane everyday tasks.
Now that you know why marketplace sellers should automate their business, let's take a look at how to do it.
6 Amazon Automation Principles to Increase Your Ecommerce Business Efficiency
It's no secret that Amazon knows what they are doing. What that means for everyone else is that there is an opportunity to distill the automation principles that Amazon is getting right and apply them to your own ecommerce business. Here are six different areas that can improve your business efficiency.
Though this is no secret, it's worth mentioning that if you sell on the Amazon marketplace, using Fulfillment by Amazon (FBA) is one of the best ways to take the headache out of selling profitable products online.
As one of the most advanced order fulfillment operations in the world, Amazon FBA is sort of a done-for-you service that handles picking, packing and shipping your online orders. They also offer customer service for these products so you don't have to, including the handling of all returns.
Here's what FBA can automate for your FBA business:
Shipping of individual orders so you don't have to worry about shipping cutoffs or late shipments

Handling of returns so you can focus on marketing your products and securing more sales

Absorbing all negative feedback –

instead of you

– because they're in charge of fulfilling orders

Fielding questions related to order status, shipments, and more
With Fulfillment by Amazon, all you need is one product to get started. Once set-up, orders are automatically processed for customers as they come in by Amazon's Fulfillment Network.
The fulfillment center closest to your customer with the right inventory ships the order, making delivery of products super fast (increasing your chances of repeat business!).
FBA requires you pay for storage space used and for each order fulfilled, but the perks of the service meet the price. You no longer have to worry about storing inventory, picking products, shipping orders, or dealing with customer complains. It also provides a competitive edge to help you win the Buy Box.
You'll save yourself a lot of time by letting Amazon automate the fulfillment process for you. No matter how big your business grows, Fulfillment by Amazon has you covered so you can win big against well-established sellers.
Have orders that are non-FBA?
That's okay. You can always use Amazon's multi-channel fulfillment service to ship and fulfill any orders you receive that don't fall under an FBA listing.
2. Automate Communications Using Email Marketing Software
Waiting even 30 minutes to respond to a potential lead decreases your odds of converting that lead into a customer by 21 times as opposed to contacting them within 5 minutes.
But if you're relying on yourself or your team to respond to all customer emails within that 5 minute timeframe, you're going to have trouble keeping up. Especially if your business is growing as quickly as you want it to. Automating something as simple as customer responses not only saves you time and money, it can boost customer satisfaction significantly.
Email marketing continues to bring in the highest ROI of all the marketing strategies. For every $1 you spend email marketing to customers, whether it be welcoming new customers, promoting products, or answering queries, you can expect an average $44 return.
Because of that, automation is one of the most important elements among most business owners when it comes to email technology.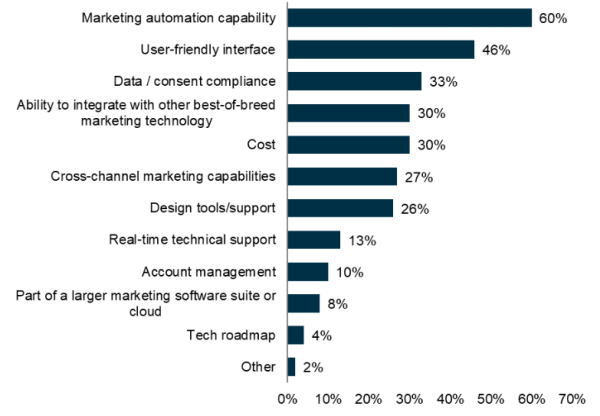 Email automation gives you the capability to send personalized messages to your target audience at specific times or based on their behavior. This strategy helps forge stronger, longer-lasting relationships with each customer that comes in contact with your brand.
In other words, automating email responses can bring in new customers and encourage repeat business so you continue to land more sales and make more money.
Other benefits of delegating email responses to an automated software include:
Less time creating individual emails for every person that reaches out to you through your marketplace

Personalized messages that offer more value to new and repeat customers

The ability to compile helpful data from campaigns to measure their effectiveness, improve your business, and offer people more of what they want

Keeping people engaged with your brand, which is crucial with all the competition out there

Scheduling emails to leads so you can focus on other areas of your business
Not sure what kind of automated emails to send out?
Try a welcome email when someone subscribes to your email list, a curation email based on specific interests (discovered through buying behavior), discount emails to encourage people to come back and buy again, or even abandoned cart emails for those that started to buy but never finished.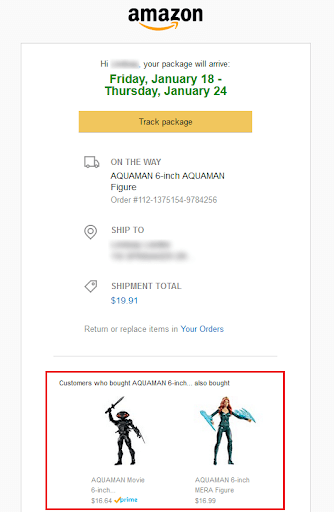 Don't forget, you can also automate responses to those who reach out with questions or concerns about order confirmations and shipping details.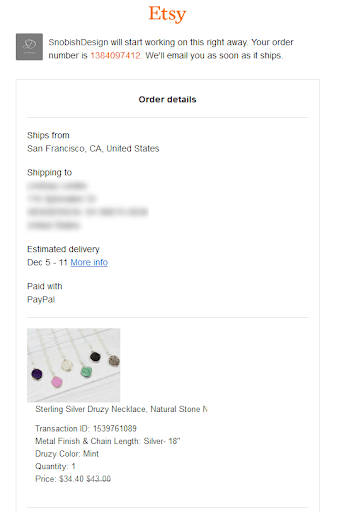 3. Automate Market Research Using Price Trackers
Part of being able to win on Amazon and other marketplaces, no matter how big your business is, is knowing what to sell and for how much. Rather than provide high quality products at reasonable prices, some sellers use price as a marketing tool to boost conversions and undercut everyone to land a sale.
But you don't want to be like that.
You'll never build a sustainable business sacrificing the quality of your products or cutting prices so much that you never turn a profit. But you'll never build a sustainable business without doing your research either.
Monitoring Amazon listings and product prices (or any marketplace prices for that matter) is the perfect way to make sure you are competitive enough to make money and keep your customers. That said, this kind of research can take significant time and drain your resources if done manually.
Gleaning information about Amazon products and trends using a free tool like CamelCamelCamel can help.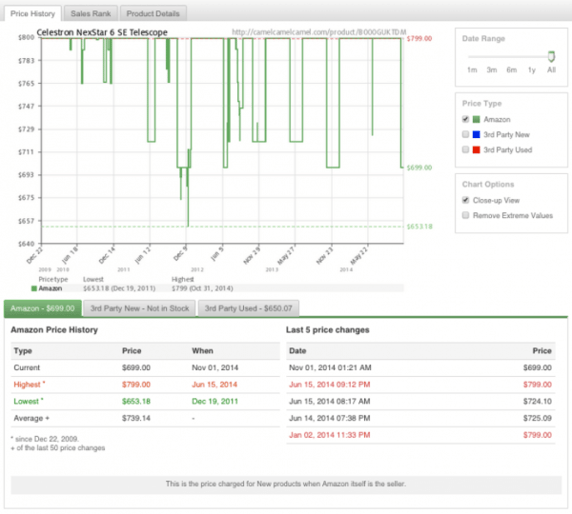 Tracking millions of Amazon products, alerting you when prices drop, and providing you with metrics and price history charts – all with a simple browser extension – is the key to automating your product pricing.
4. Outsource Repetitive Tasks to a Virtual Assistant
Are you a solopreneur looking to take a load of work off your plate?
If you need help running your online business, especially when it comes to repetitive tasks, think about hiring a virtual assistant.
Outsourcing work to a virtual assistant will cost you, but if your virtual assistant can handle things like email management, social media posting and responses, image editing, content creation, and more, it'll be money well spent. You'll have more time to focus on building your business and ultimately generate more money.
5. Automate Marketplace Repricing Using A Repricer Tool
90% of online shoppers will spend time hunting down the right price before making a purchase. This comes as no surprise, as price is the number one driving factor when it comes to making a final purchase decision.
So what does that mean for you?
You have to monitor your product prices if you want to see profitable results. While there are many marketplace repricer tools out there, the one for Amazon is by far the most popular.
Amazon Automate Pricing is Amazon's built-in repricer tool.

Using specialized rules, this tool automatically reprices your Amazon products based on data you input. It can adjust prices up or down depending on what you want to do.
Amazon consumers are always on the hunt for the best price. They expect to find cheaper prices on Amazon, but also demand high product quality. This makes selling on Amazon tough if there's a lot of competition. The same rings true for any other marketplace. After all, people aren't always going to buy from Amazon.
I'm a big believer in diversifying your business if you want long-term success.
There are several benefits one can get from using a repricing tool to get an edge on the competition, including:
No longer needing to manually change product prices to stay competitive

Automatic tracking of price changes on best-selling products

Less risk of human error or inefficiency
Ultimately, this all adds to more time to work on valuable tasks so you can grow your business. Competitive pricing on Amazon and other marketplaces is a must if you want to create a sustainable and flexible online business.
6. Automate Multi-Marketplace Inventory Management Using Extensiv Order Manager
If you have products to sell, no matter which platform you use, you'll have inventory to manage. Which products people want to buy, how much you should have on hand, where to store them – all of this needs to be handled by someone in your organization.
Inventory management, although necessary, can be a total time suck. There is a lot of room for error, requires careful attention to detail and takes you away from more important tasks. More importantly, poor inventory management can cause you to over or under stock items.
Either way, you lose money.
There are plenty of ways to create an inventory management strategy for your business, and you'll need to make certain considerations based on the platforms you use Amazon inventory management is somewhat different than Walmart inventory management). In fact, there's no shortage of tools claiming to automate inventory management for you. But how do you know which solution is right for you?
The right inventory management software helps you process orders and returns. It will manage your inventory storage needs across multiple warehouses. It also helps you complete vendor purchases and automate the workflows while giving you the data needed to forecast for the future with increased accuracy.
But best of all, a good inventory management solution will increase profitability and give your business the room it needs to scale.
Multi-marketplace systems like Extensiv provide all of this, including additional features that could help foster growth or accommodate the complexities of your business. Some key features to look for in an ideal inventory management system include:
Oversee all physical inventory from one convenient location so you never miss a thing

Enjoy automatic inventory updates so you always know what to order and when

Manage multiple warehouses by automating the inventory, shipment, and exported order information

Compile bundles and kits and provide the flexibility to fulfill using pre-packaged inventory or components

Create multiple pick locations, using barcoding to pick, re-stock, and maintain inventory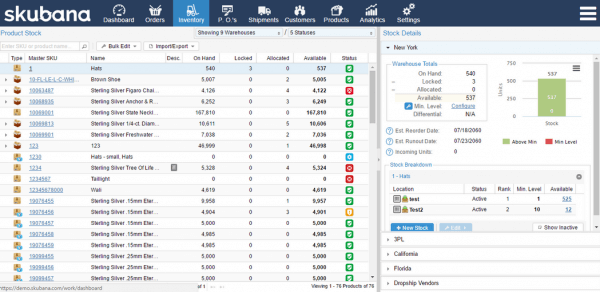 Managing inventory is the best way to win on Amazon and other marketplaces. Automating inventory management with the right software makes this process easier.
Why Amazon Automation is a Good Model to Learn From
In the highly competitive eCommerce world, you have to be able to take charge of how you approach growing your business – whether you use Amazon or another marketplace. That's why investing some time into automating Amazon order management is so crucial to your success.
In the end, every strategy for automation has a common theme. Save yourself money. Migrate repetitive tasks to software that can handle it for you. But most importantly, place a dollar sign on your time and watch your revenue grow exponentially.
Also, check out our article on Amazon marketplace tips for more helpful info on optimizing your Amazon store.