If you run an ecommerce store, you know how important it is to align your fulfillment with the changing demands of today's consumers. That's why it's no surprise omnichannel fulfilment has become so popular over the last few years, as this approach opens up for greater satisfaction and continued customer loyalty. These days, omnichannel selling is more of a necessity than a fringe fulfillment option, given its direct impact on the efficiency and profitability of your brand. Whether you're a small business or an established enterprise, a shift toward omnichannel fulfillment can deliver the sales and revenue needed to secure growth and long-term success.
What is omnichannel fulfillment?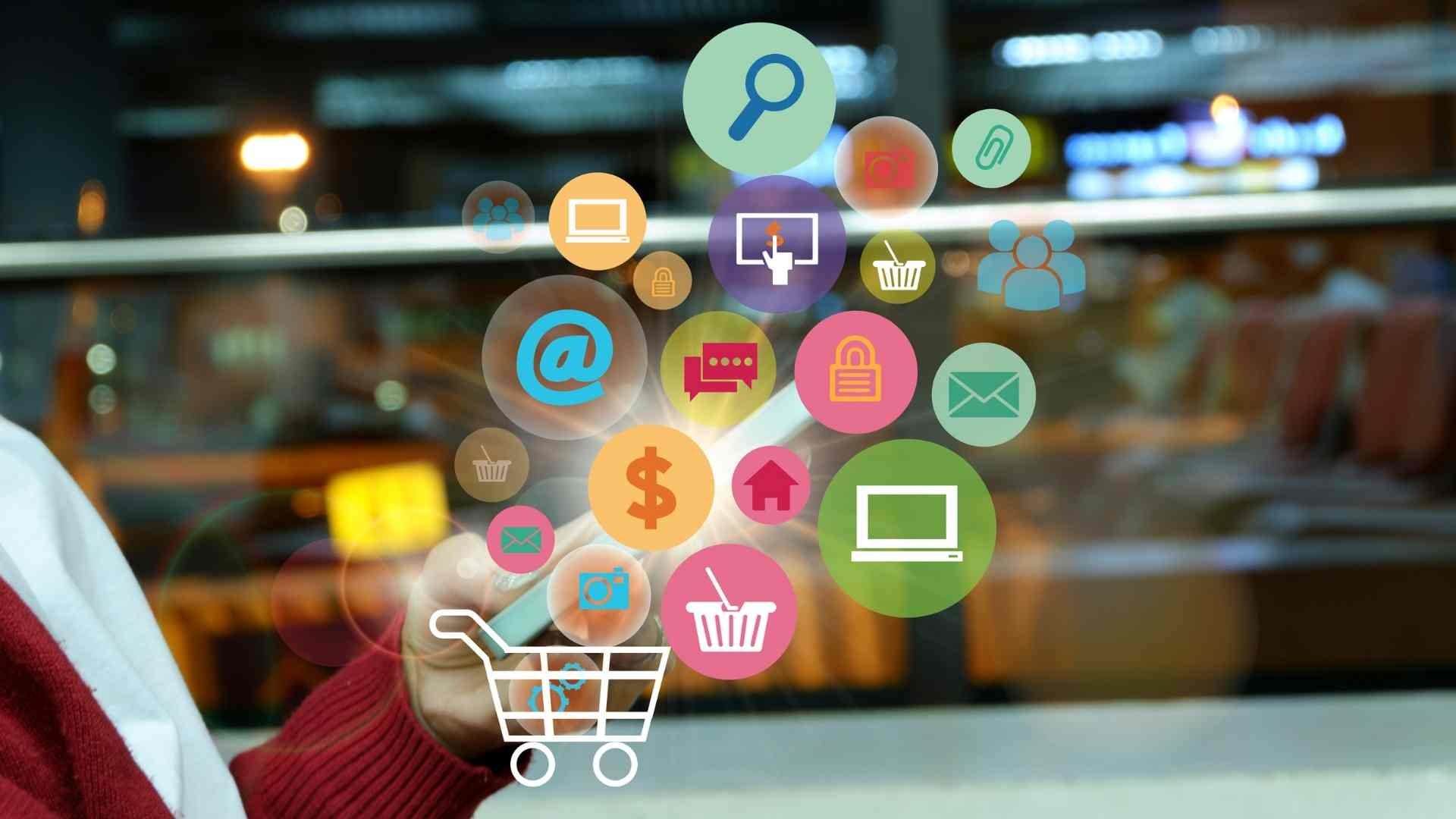 Omnichannel fulfillment encompasses the entire order fulfillment process (from picking to packing to shipping), wherein customer orders are placed across diverse sales channels and online marketplaces. Unlike fulfillment from a single selling channel, an omnichannel strategy has to allocate products from different stores to prevent costly overstocking (or overselling). For this reason, it's critical to sync omnichannel data within a unified and comprehensive platform, so you have the inventory visibility you need to manage fluctuating stock counts.
By leveraging the right multichannel software, retailers can automate much of their store fulfillment process, while achieving tremendous agility and accuracy across the board.
Is omnichannel fulfillment right for your business?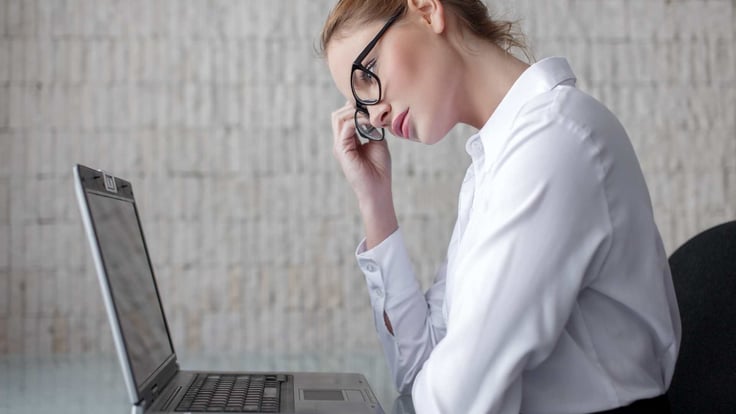 In the crowded and competitive world of retail, business owners are constantly on the lookout for new ways to drive revenue and scale up. The onset of omnichannel fulfillment services has revolutionized the way modern selling is conducted, by giving physical stores the ability to adapt to the growing demands of their customer base. Omnichannel retail supports brands of all sizes in meeting customers' needs, since online shoppers can do their own research and compare prices to find the products they want.
If your business is struggling to elevate the customer experience and/or ensure brand loyalty, omnichannel fulfillment may be just what you're looking for. By integrating an omnichannel approach into your fulfillment operations, customers can seamlessly move between online channels to find what they need with ease. And when customers have a positive, memorable shopping experience with your brand, an increase in sales isn't far behind.
Plus, if you make the shift to an omnichannel structure, you'll find yourself in great company among retail stores like Nordstrom, Ulta Beauty, PetSmart, DSW, and Dick's Sporting Goods — all of whom rely on an omnichannel framework to handle their impressive order volumes.
What are the benefits of omnichannel fulfillment?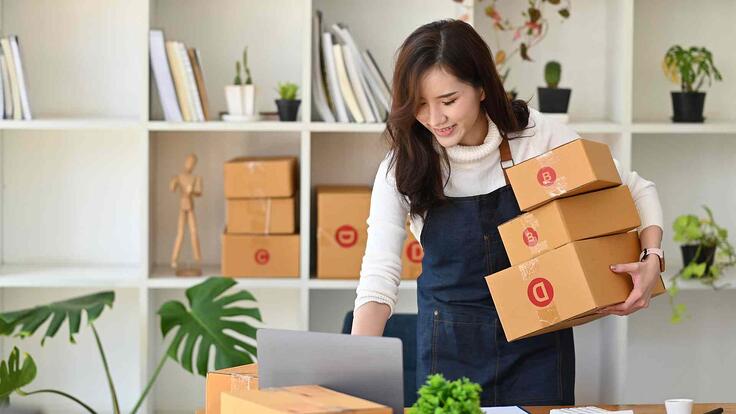 Greater order efficiency
Ecommerce businesses are often amazed at how much easier omnichannel fulfillment becomes once they streamline their selling channels into a single, synchronized platform. This simplified system then translates to greater order efficiency, which includes more productive packing and more accurate deliveries. In addition, enhanced order management also keeps cross-channel fulfillment more consistent, so there's less need to troubleshoot ongoing issues.
Better accuracy of reporting
Another major benefit of omnichannel fulfillment has to do with the accuracy of reporting. If you decide to implement an omnichannel model, monitoring the performance of your selling channels will be paramount to your success. But thanks to real-time reporting via omnichannel software, you can oversee all your channels in a snap. In fact, these systems offer around the clock reporting, meaning you can instantly check your KPIs and identify areas of improvement.
Boosted sales and revenue
It's likely a bit obvious, but when you maximize your ecommerce channels and make it more convenient for customers to buy your products, you're going to see a surge in online orders. If shoppers can count on you to have what they want in stock and ready to ship, they're more apt to return to your store (rather than give their money to a competitor). So by distributing your goods through several sales channels, you can expect to boost your revenue in a big way.
Upgraded brand image
Customers want access to your products anytime, anywhere — which can sound like a tall order when you're running a small business. And yet, selling on multiple websites and online platforms gives you an opportunity to introduce your brand (and your product listings) to a wider range of consumers. The more visible your company is within the ecommerce landscape, the higher the chance to convert browsers into buyers, and the better your brand's image overall.
Increased customer satisfaction
Like it or not, modern consumers have increasingly high expectations, especially when it comes to product availability and home delivery service. By utilizing omnichannel fulfillment, you can maintain a much larger SKU catalog and ship goods within a much shorter window. In other words, omnichannel solutions cater to customers' wants and needs. And when they receive the best service (at the best price), they'll keep coming back to your store time and time again.
What makes omnichannel fulfillment challenging?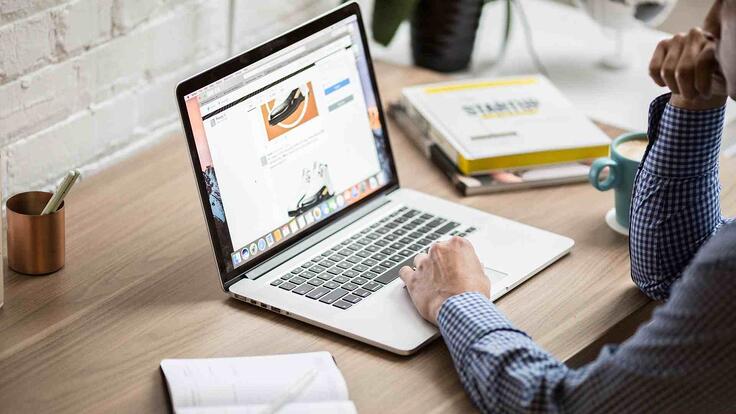 Maintaining precise counts across channels
As great as it is, omnichannel fulfillment isn't without its share of challenges — keeping tabs on your inventory counts being one. If you're selling the same products on different channels, it's tempting to double or triple count your SKUs when they're actually the same item (under another listing). The good news is, a proficient inventory management system can provide real-time inventory data to ensure you don't overstock or reorder in excess.
Operating with an outdated infrastructure
One of the most common causes of inventory inaccuracy is operating with an outdated infrastructure; that is to say, using manual or paper-based processes to document inventory data. Not only is this practice error-prone and time-consuming, but it's nearly impossible to keep up with when employing omnichannel fulfillment. Instead, you're wise to implement tools like barcode scanners and RFID tags to give you a clearer, more reliable picture of your inventory.
Navigating a segmented supply chain
When dealing with omnichannel logistics, it's crucial that companies know the status of their inventory, whether it's sitting in a fulfillment center or en route to the customer. This becomes an even greater challenge during the holiday season, when distribution centers are typically at their busiest. To navigate a dispersed supply chain with skill and ease, product-based brands need to partner with an order management system that can guarantee each segment runs smoothly.
How to get started with omnichannel fulfillment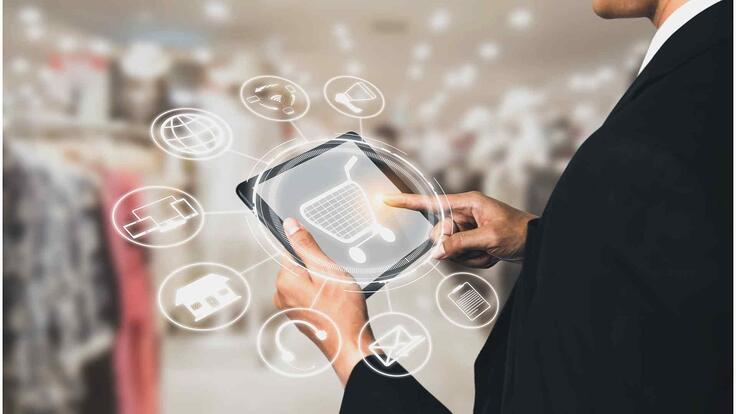 Even if you understand the benefits of omnichannel fulfillment — and recognize what it takes to bypass its challenges — you may still be wondering how to get started with this process. Many brands like to take a hybrid approach to omnichannel transformation, meaning they fulfill certain orders in-house but team up with other companies for specific selling channels. A practical example of this comes from Fulfillment by Amazon (FBA); FBA has strict requirements for Prime shipping, but also works with a 3PL and fulfills other non-Amazon orders themselves.
Perhaps the most important thing to consider before your company transitions to an omnichannel format is which software solutions to adopt (to help streamline and automate this process). You'll want an order and inventory management system that allows you to customize rules and consolidate channels for the most cohesive fulfillment possible. If you'll be working with a retail fulfillment provider, be sure they offer integrations with your preferred inventory software and the ecommerce platforms or online marketplaces where you plan on selling.
How to improve your omnichannel fulfillment strategy with Extensiv Order Manager
Extensiv remains a leader in inventory management and omnichannel fulfillment by focusing on improving the way your store processes and manages customer orders and inventory across each of your ecommerce sales channels. In fact, Extensiv is a pivotal player in fulfillment optimization, as it ensures orders arrive on time and at the lowest possible cost.
This system simplifies stock replenishment by creating a central platform with a single viewpoint into each of your inventory items. With Extensiv Order Manager (formerly Skubana), businesses can trust that current and future consumer demand is met, while also balancing the need for improved budget control and back-office logistics. Additionally, this software automates several necessary functions to unify your segmented supply chain: order routing, order splitting, bundling and kitting, inventory forecasting, and reordering (via automated purchase orders).
In recent years, Extensiv's order management has helped numerous companies scale up and overcome supply chain challenges — and Moonglow serves as an excellent example of this. Moonglow set a goal to grow their customizable jewelry business to ten million in annual revenue by the end of 2019. To reach this target, they joined forces with Skubana to manage all the unique functions of their business. Prior to working with Skubana, Moonglow fulfilled about 60 orders per day; after adopting Skubana, however, they underwent a serious expansion in their selling channels and order volumes, and increased their Q4 revenue by 200%!
Interested in how Extensiv can help your company scale, too? Request a free demo today.