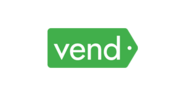 Vend
Break free from the counter, stockroom or office. Vend is cloud-based POS software, so you can sign in and work from anywhere. Easily access your sales, products and reports, and always have the latest data. And if the internet goes down, Vend will still trade offline. Modern retail is online, in-store and mobile, so get the point of sale system that takes you where you need to go.
No extra fees.
All order sources are included with all plans.
---
Choose a destination to integrate with Vend
Choose a source to integrate with Vend
110+ Ecommerce Integrations, 80+ EDI Retail Partners, 90+ Warehouse Systems, 1000+ 3PL Integrations, Millions of Orders!
"3PL Central has taken a pivotal role in our growth — which was 247%. We are at maximum efficiency, 99.9% inventory accuracy, and customers are ecstatic."
— LMS Logistics Solutions
"3PL Central has taken a pivotal role in our growth — which was 247%. We are at maximum efficiency, 99.9% inventory accuracy, and customers are ecstatic."
— LMS Logistics Solutions