Katana
Katana is a manufacturing ERP that gives you a live look at your business, including live inventory and manufacturing management, batch tracking for end-to-end traceability, a Shop Floor App for total floor-level control, open API, and a growing channel partner network. Real-time master planning features automate resource allocation based on prioritized sales orders and integrations with e-commerce, accounting, CRM, and reporting services to centralize your operations in one visual platform.
No extra fees.
All order sources are included with all plans.
---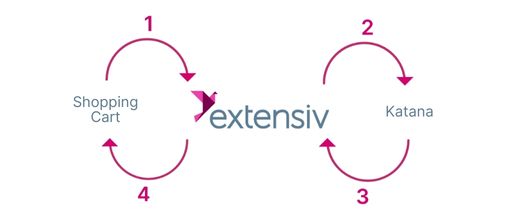 About Extensiv's Katana Integration
Integration Manager's Integration with Katana supports
Sales Order Download from Order Sources to Integration Manager

Sales Order Delivery from Integration Manager to Katana

Shipment Tracking from Katana to Integration Manager

Shipment Tracking from Integration Manager to Order Source
Choose a destination to integrate with Katana
Choose a source to integrate with Katana
110+ Ecommerce Integrations, 80+ EDI Retail Partners, 90+ Warehouse Systems, 1000+ 3PL Integrations, Millions of Orders!
"3PL Central has taken a pivotal role in our growth — which was 247%. We are at maximum efficiency, 99.9% inventory accuracy, and customers are ecstatic."
— LMS Logistics Solutions
"3PL Central has taken a pivotal role in our growth — which was 247%. We are at maximum efficiency, 99.9% inventory accuracy, and customers are ecstatic."
— LMS Logistics Solutions