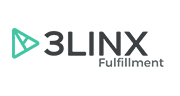 3LINX Unified Commerce
The 3LINX Fulfillment network serves brands seeking high touch and tech savvy eCommerce order fulfillment services. Our clients have come to expect consistency of service across different geographies, real-time visibility into operations and professional human-friendly support when they have questions.
If you're serious about delighting customers globally with your fulfillment prowess, look no further and let's chat! We'd be delighted to help you.
No extra fees.
All order sources are included with all plans.
---
Choose a destination to integrate with 3LINX Unified Commerce
Choose a source to integrate with 3LINX Unified Commerce
110+ Ecommerce Integrations, 80+ EDI Retail Partners, 90+ Warehouse Systems, 1000+ 3PL Integrations, Millions of Orders!
"3PL Central has taken a pivotal role in our growth — which was 247%. We are at maximum efficiency, 99.9% inventory accuracy, and customers are ecstatic."
— LMS Logistics Solutions
"3PL Central has taken a pivotal role in our growth — which was 247%. We are at maximum efficiency, 99.9% inventory accuracy, and customers are ecstatic."
— LMS Logistics Solutions