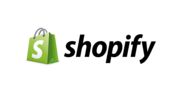 Shopify
Shopify is a cloud-based, multi-channel commerce platform designed for small and medium-sized businesses.
Shopify now releases new API versions every 3 months and only supports them for 9 months. This means a new round of research, testing and updating for developers is required at least twice a year, just to to ensure the integration is up to date and doesn't take your business down. This new workload can impact your company's expansion, support efforts, and marketing; especially if you have multiple integrations to manage. Don't wait for your company's business to grind to halt again before taking action.
Focus on your core strengths as a company and offload work that would be a distraction. Release schedules like these are beginning to demand an entire integrations department to support. If you sell on Amazon, Wayfair, Etsy or other platforms, the costs of staying on top of system changes multiply. Similar release schedules being adopted in other online marketplaces and it's becoming less cost effective or practical for companies of any size to internally manage and maintain their own eCommerce integrations. You shouldn't have to turn into a tech company just to provide a quality product to your customers.
Systems like Extensiv Integration Manager are dedicated specifically to keeping up with changes in every eCommerce platform so you don't have to. With a single connection to Extensiv, every shopping cart and marketplace is standardized so you no longer have to worry where orders are coming from, how you will get them loaded, and whether or not your connection will go down when someone changes their API. Integrations are routinely updated to keep your business compatible with the latest changes.
No extra fees.
All order sources are included with all plans.
---
About Extensiv's Shopify Integration
Sales Order Download from Shopify to Integration Manager
Sales Order Delivery from Integration Manager to WMS/OMS
Shipment Tracking and Inventory Level Upload from WMS/OMS to Integration Manager
Shipment Tracking and Inventory Level Upload from Integration Manager to Shopify
Choose a destination to integrate with Shopify
Choose a source to integrate with Shopify
110+ Ecommerce Integrations, 80+ EDI Retail Partners, 90+ Warehouse Systems, 1000+ 3PL Integrations, Millions of Orders!
"3PL Central has taken a pivotal role in our growth — which was 247%. We are at maximum efficiency, 99.9% inventory accuracy, and customers are ecstatic."
— LMS Logistics Solutions
"3PL Central has taken a pivotal role in our growth — which was 247%. We are at maximum efficiency, 99.9% inventory accuracy, and customers are ecstatic."
— LMS Logistics Solutions