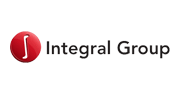 Integral Group
Integral Group offers API and EDI outsourcing service, and design custom apps for any sized business. Typical customers are suppliers to the retail and manufacturing industries that are required to use EDI with their largest customers. The growth of online marketplaces and shopping carts adds the need for API connectivity for those same suppliers. Our largest market in terms of the volume of activity is the logistics industry. Integral Group also serves 3PL providers who offer value-added technology services to their clients in partnership with Integral Group.
No extra fees.
All order sources are included with all plans.
---
Choose a destination to integrate with Integral Group
Choose a source to integrate with Integral Group
110+ Ecommerce Integrations, 80+ EDI Retail Partners, 90+ Warehouse Systems, 1000+ 3PL Integrations, Millions of Orders!
"3PL Central has taken a pivotal role in our growth — which was 247%. We are at maximum efficiency, 99.9% inventory accuracy, and customers are ecstatic."
— LMS Logistics Solutions
"3PL Central has taken a pivotal role in our growth — which was 247%. We are at maximum efficiency, 99.9% inventory accuracy, and customers are ecstatic."
— LMS Logistics Solutions