Sometimes, inventory doesn't sell as quickly or as well as your business planned. Certain items may stick around for months on end due to a lack of customer interest or consumer knowledge about the product. Eventually, these items reach the end of their life cycle without being sold, and are then regarded as excess inventory. Over time, this excess stock becomes obsolete, and essentially no longer carries any value for your business. As you can imagine, having your inventory depreciate is not an ideal situation; while the disadvantages of excess inventory are far-reaching, they include more waste, increased carrying costs, and reduced profit margins.
So, what do you do when your online store encounters excess inventory? And how do you go about preventing it in the first place? Read on to discover the causes and consequences of excess inventory, and learn about a few targeted steps you can take to rid your warehouse of it.
What is excess inventory?
Excess inventory refers to goods that have reached the end of their product life cycle, but have yet to be sold and now exceed their projected demand. In general, surplus inventory has been sitting on warehouse shelves for a long period of time, and isn't expected to sell anytime soon.
Excess SKUs usually indicate a mishandling of stock demand, due to factors like supplier restraints, inaccurate forecasting, and inefficient inventory management — i.e. overbuying, cancelled orders, and so on. Fortunately, with advanced solutions for inventory management, brands can better maintain (and move) their stock so it doesn't depreciate and lose its value.
What causes excess inventory?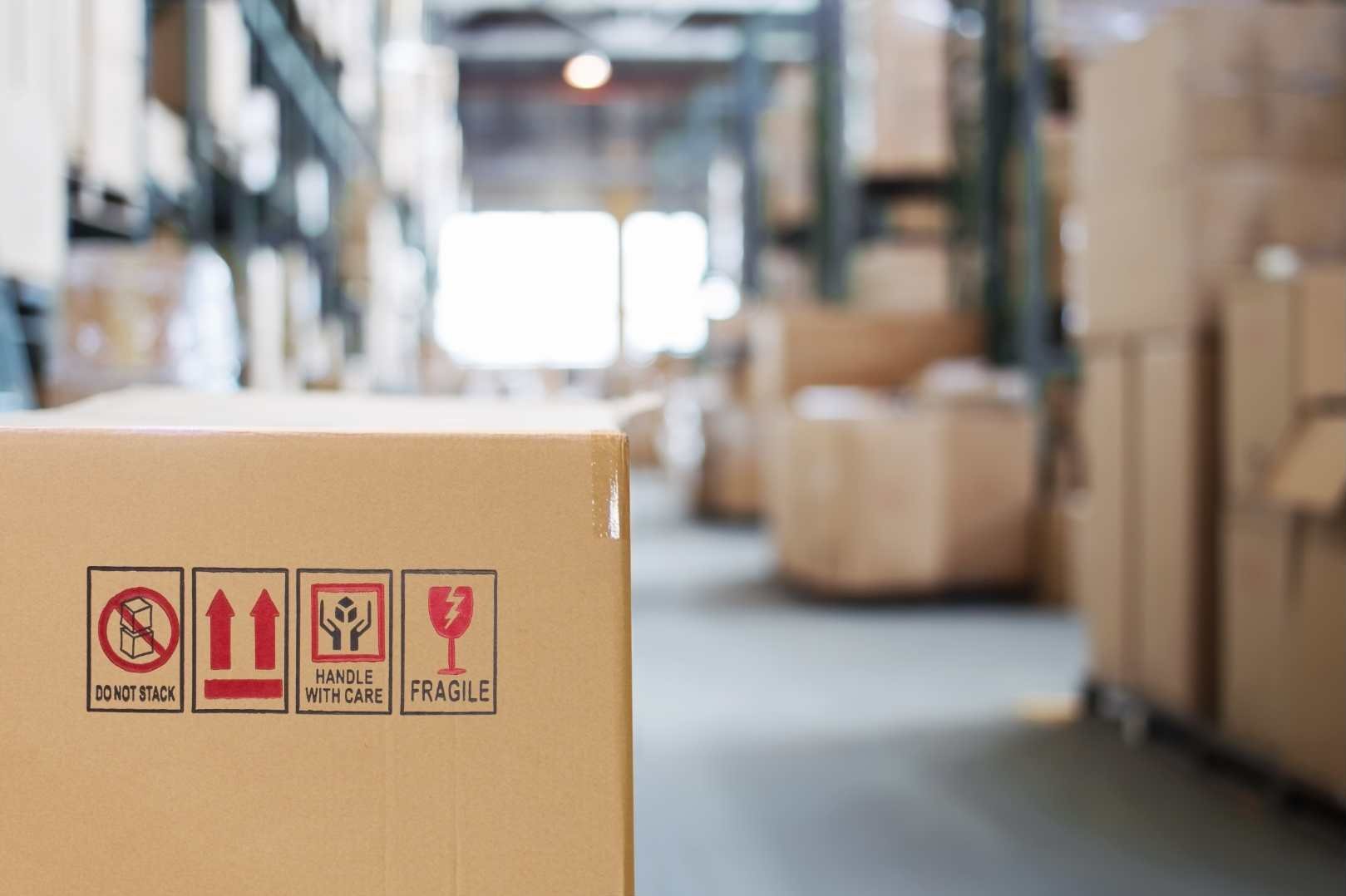 Supplier restraints
Working with reliable, reputable suppliers is paramount to a successful inventory management strategy. That's because a fickle supplier is more likely to have inefficiencies within their supply chain, or longer lead times that cause your order to arrive late. If that's the case, the next time you send them a purchase order you might request a higher volume than is actually needed for future demand. In this scenario, you run the risk of having excess inventory — which is why it's so important you work with suppliers you can trust to deliver shipments in a timely manner.
Inaccurate demand forecasting
More often than not, dead stock is a direct result of inaccurate demand forecasting (which confirms the need for a skilled inventory management system). When companies make faulty forecasting predictions and then fail to properly manage their inventory, it can cause excess stock in a hurry. The truth is, it's nearly impossible to have sufficient inventory levels without accurate forecasting; ultimately, you'll end up with overstocked SKUs, which can cost you a lot of money the longer they remain at your warehouse.
Inefficient inventory management
Inefficient inventory management happens when retailers keep items on their shelves much later than they should. Typically, business owners do so in hopes of one day selling the product at full price. In reality, however, this stagnant inventory is much more expensive to hold and manage (as compared to using discounted pricing). Even if that item is eventually sold at full price, the company will still end up in a loss. For this reason, it's crucial to remove old inventory as soon as possible, so as not to create additional expenses.
Why is excess inventory bad for cashflow?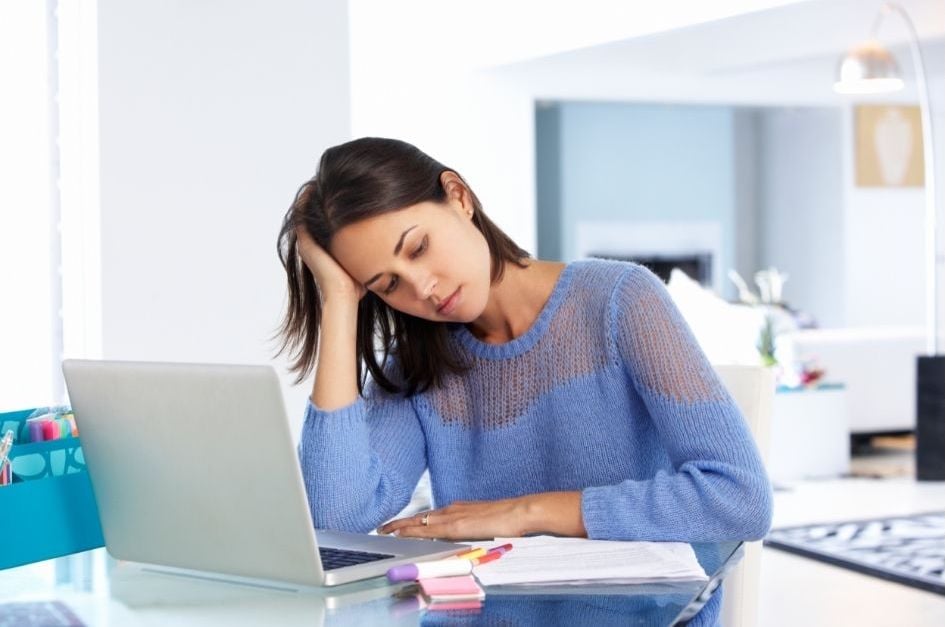 There's really no way around the fact that surplus inventory is bad for your company's cashflow. Not only does excess inventory cause overstock and dead stock to accumulate, but it increases your inventory costs while also reducing your profit margins; we call that a 'lose-lose' situation.
Excess inventory causes overstocking
Overstocking is frequently the result of excess inventory, wherein a company purchased more product than it was able to sell. Although overstocking can have a number of causes — from misjudging customer demand, to compensating for supply chain issues, to fear of stockouts — nearly all of these concerns can be mitigated through careful analysis of your existing inventory.
Excess inventory leads to dead stock
Dead stock can quickly collect if there's a miscommunication between your warehouse and management teams. For example, your warehouse might produce excess inventory if management incorrectly communicates the amount of inventory needed to meet demand. Any inventory that doesn't turn over after a year is generally considered dead stock, and then becomes a liability and a hindrance to your company's profitability.
Excess inventory increases inventory costs
Excess merchandise exponentially increases inventory carrying costs, seeing as it's expensive to store unsold inventory items. These carrying costs encompass all the expenses related to holding inventory: capital costs, storage space costs, inventory service costs, and inventory risk costs. Each of these fees will have a significant impact on your company's profits and/or its bottom line in the both short and long-term.
Excess inventory reduces profit margins
Excess inventory loses value the longer it's kept in stock, since the demand for that product slowly declines and it takes shelf space away from new items (with higher revenue). In other words, the longer you hold a product, the cheaper it becomes. Most companies sell overstocked items at prices below what they paid, which then lowers their profit margins in a big way.
6 actionable steps to get rid of inventory in your warehouse right now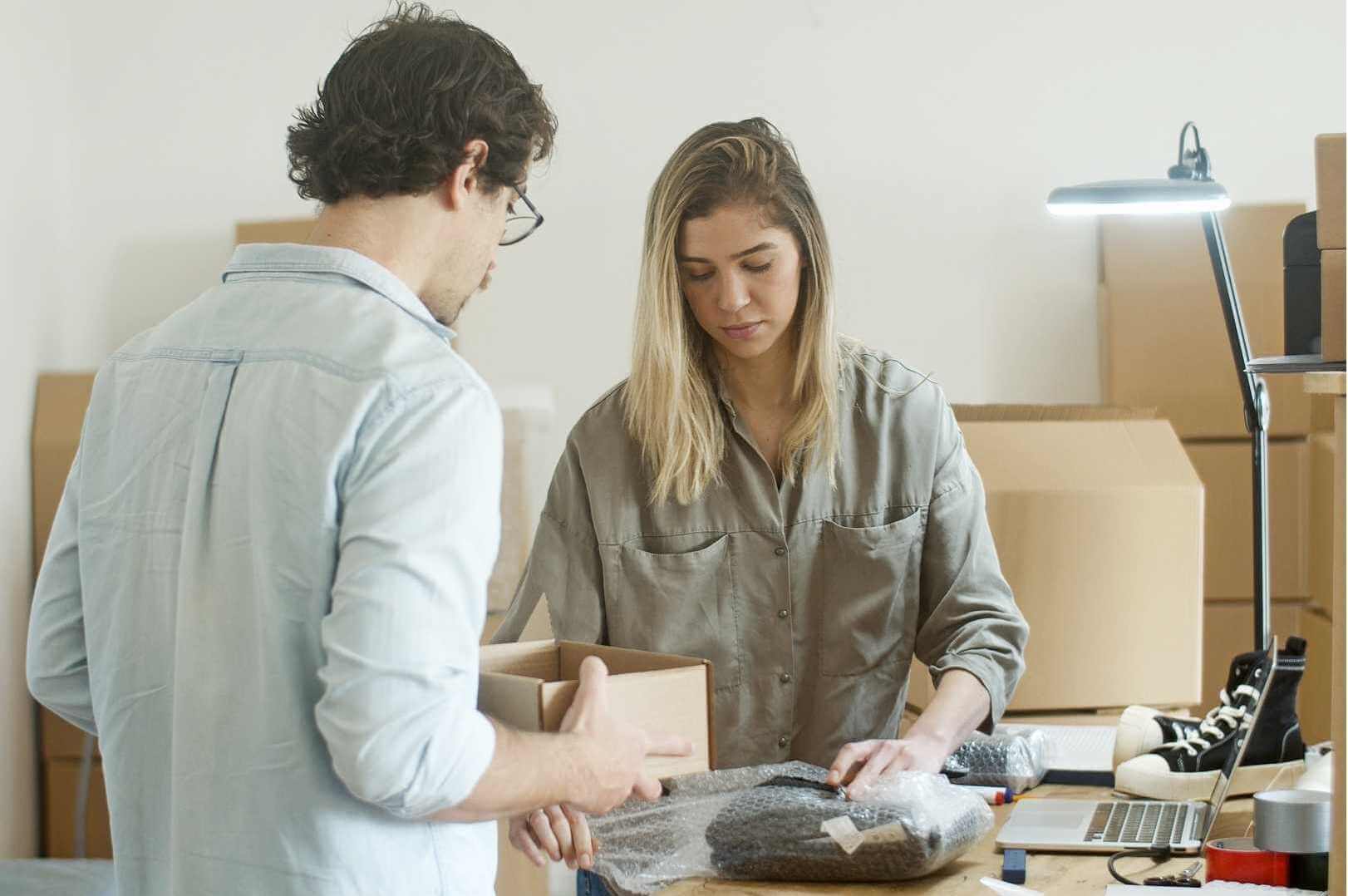 Getting rid of your excess inventory is all about finding a balance between maximizing what you can get revenue-wise versus minimizing further investments of your time, money, and resources. A few of the best ways to remove inventory from your warehouse right now include: product bundling, discounted pricing, liquidation, and recycling or donating unsold goods.
Bundle it with another product
When a certain SKU isn't selling, the issue may not be with the product itself; instead, the problem could lie in how you're marketing that merchandise. A great way to refresh your marketing efforts is to bundle slow-moving inventory with another popular product you have in stock. In fact, bundling is now a standard strategy among online retailers, since it allows you to move a large volume of inventory without having to take a huge hit on your profits.
Sell it at a discount
Depending on the reason why you have excess products, you can offer heavy discounts to hopefully sell out of these stagnant items. So long as the goods are not defective or spoiled, you should feel confident selling them at a discounted price (which is likely better than not selling them at all). You can start out with something small, like 25% off the item, and then continue to incorporate deeper discounts (or introduce flash sales) as you see fit.
Offer it as a free gift
Offering excess inventory as a free gift works especially well with low-cost merchandise. For instance, if you have a full price product that's tough to sell, you can use it as a giveaway to incentivize shoppers to sign up for your mailing list or increase their shopping cart value — they'll 'earn' a free item if they spend over $75. Although this approach won't generate a ton of revenue, it will improve customer satisfaction and decrease the stock levels in your warehouse.
Liquidate it
When you liquidate your excess inventory, you're really just looking to get rid of it. And in some cases, that might be the right choice for you. In essence, an inventory liquidator will buy up whatever you have for a negotiated price. Keep in mind, some of these companies like to 'cherry-pick' items, and they tend to purchase your inventory at much lower price points. While you won't see any profits from liquidation, you will free up valuable space and capital.
Recycle it
Rather than simply throwing your inventory into a landfill somewhere, you can check if your items are able to be recycled. Most municipalities have their own recycling programs, or you can look for services that'll pick up recyclable goods for you. There's a solid chance someone (or some company) in your area specializes in obsolete inventory recycling, who can load up your excess goods and find a proper home or alternative use for these items.
Donate it
Collaborations between small businesses and nonprofit organizations can be beneficial to both parties. When you opt to donate excess inventory to local charities, schools, or places of worship, you can actually earn a federal income tax deduction (under Section 170 (e)(3) of the U.S. Internal Revenue Code). What's more, donating products to charity is a great way to boost your brand image by getting involved in social responsibility and giving back to your community.
How Extensiv Order Manager's inventory management system helps businesses reduce excess stock
If your company doesn't have a sufficient inventory management strategy in place, it can be very difficult to make accurate forecasts regarding what (and when) to reorder — since you don't know what's selling compared to what's still sitting on your shelves.
Thankfully, Extensiv Order Manager's leading inventory management system helps ecommerce businesses reduce excess stock by supporting inventory control, offering real-time insights into inventory data, enabling data-driven inventory decisions, and increasing inventory management efficiency.

Allows proactive inventory control
Extensiv Order Manager's inventory management software features perpetual updates, meaning the program is refreshed around the clock, and generates the most accurate information available. Because perpetual updates are automated, they continually provide the latest inventory counts, and indicate what products are in stock at any point. This allows for more proactive and dedicated inventory control, which in turn helps to reduce overstocking of sleepy SKUs.
Offers real-time insights into inventory data
With quality, real-time analytics and reporting, not only can you understand your business performance and customer habits, but you can get clarity around vital inventory data like your cost of goods, inventory turnover, gross percent margin, and ongoing replenishment. A good inventory software, like Extensiv Order Manager, presents these insights in an applicable and accessible way, so you can easily leverage them to your advantage and eliminate excess stock for good.
Enables data-driven inventory decisions
For modern ecommerce retailers, the majority of cash is tied up in inventory — which is why your products are often your biggest asset and your greatest liability. But when you partner with Extensiv Order Manager, you can automate and optimize key metrics, to then make better forecasting and inventory decisions for your business. And when you make better inventory decisions, you're less likely to suffer from overstocking and an unfavorable impact on your bottom line.
Increases inventory management efficiency
If you run a product-based business, you know having excess stock is a major inventory problem. That's why accurate record-keeping and inventory tracking are so imperative, and the best way to avoid the pitfalls of overstocked items. Extensiv Order Manager supports the most precise reporting possible, as well as increased inventory management efficiency by way of synchronized order, inventory, and profitability data across multiple sales channels, all within one unified dashboard.