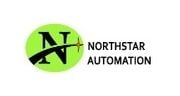 Northstar Automation
NorthStar Automation is a software technology company that specializes in automated data collection with a core competency in warehouse management. We work with customers that manage inventory within a warehouse and are at the stage of advancing their operations with technology within a budget. The NorthStar WMS is a feature rich WMS and is fully compatible to seamlessly integrate with most ERP / Accounting systems, EDI, shopping carts and shipping carriers.
No extra fees.
All order sources are included with all plans.
---
Choose a destination to integrate with Northstar Automation
Choose a source to integrate with Northstar Automation
110+ Ecommerce Integrations, 80+ EDI Retail Partners, 90+ Warehouse Systems, 1000+ 3PL Integrations, Millions of Orders!
"3PL Central has taken a pivotal role in our growth — which was 247%. We are at maximum efficiency, 99.9% inventory accuracy, and customers are ecstatic."
— LMS Logistics Solutions
"3PL Central has taken a pivotal role in our growth — which was 247%. We are at maximum efficiency, 99.9% inventory accuracy, and customers are ecstatic."
— LMS Logistics Solutions