Apps are the fundamental building blocks behind every great Shopify-powered store experience. Without a strong ecommerce foundation of critical apps, you risk missing out on features and even potential sales opportunities. On the other hand, downloading everything you see in the app store can push prospective customers away by extending site loading time, increasing operational costs, or creating recurrent bugs which can ultimately lower your search engine optimization or SEO score.
---
Don't have time to read the full article below? Download the full report so you can reference it later!
---
If you're looking for tips on how to evaluate which Shopify apps work best for you, download our checklists!
Shopify Apps to Drive Traffic
Before any sales can take place, you first need to drive traffic to your site. Traffic can come from ads, email, social media, or traditional word of mouth. Below are the top apps for bringing visitors to your online store.
Best Shopify Apps for Digital Marketing
Shopify marketing apps give you the tools to build and launch effective digital marketing campaigns. These apps let marketers design creative, test content and optimize messaging to fit any device, audience, or sales channel. In addition to campaign deployment, e-commerce marketing apps also pack robust reporting and analytics dashboards to inform your marketing and business strategy. They let you know what messaging resonates with your audience and the strongest channels to boost conversions and drive sales.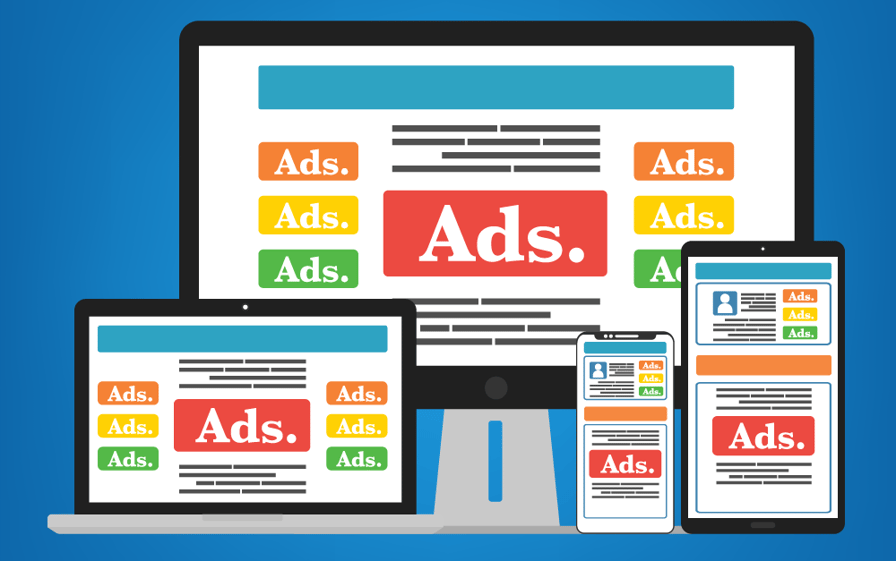 Our App Store Pick: Criteo
Criteo is one of the leading Shopify marketing apps. It helps brands boost conversions and drive sales by serving targeted advertisements across a network of publishers, content providers, and social media sites. With Criteo, you can upload your customer list for re-engagement, or target new audiences similar to your most loyal shoppers. What makes Criteo unique is its ability to implement machine learning based on data from over 1.2 billion active shoppers. This exclusive data set is known as the Criteo Shopper Graph. According to their website, Criteo's data-driven retargeting ads can deliver a 13x Return on ad spend by keeping your brand top of mind even after a visitor has left your site.



Best Shopify Apps for Email Marketing
Email marketing apps allows marketers to optimize and simplify the creation, deployment, and measurement of email campaigns. Email helps to create long-lasting customer relationships by providing a direct channel to offer promotions, announce new products, or share order information.
Over 2 in 3 (68%) of millennials said that promotional emails impacted their purchase decisions on at least a few occasions.
Having an email marketing tool with pre-built best practice techniques, A/B testing, segmentation capabilities, and in-depth reporting will be one of the most essential tools on your ShopifyPlus site.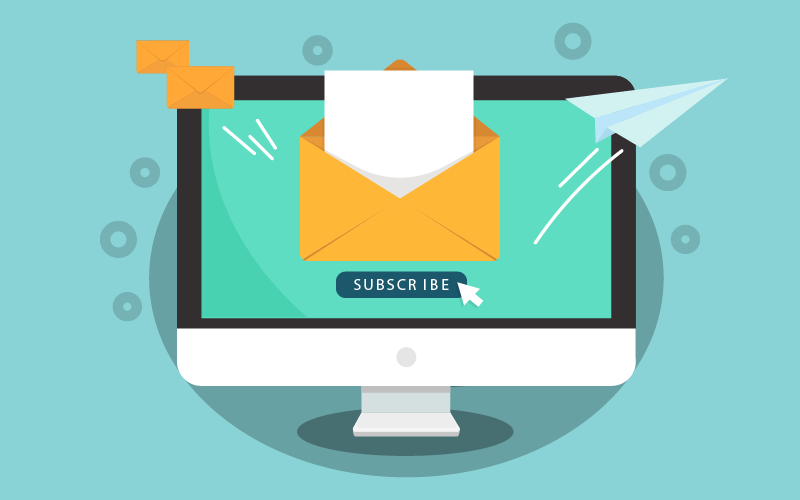 Our App Store Pick: Klaviyo
While no longer advertised as just an email marketing tool but in fact a full-spectrum marketing automation platform, for the purpose of this piece, we will focus exclusively on their email capabilities.
Klaviyo's email marketing app is designed to help e-commerce business create high-quality, personalized email campaigns based on behavioral and transactional data. Within its rich feature set is the ability to compare past and present campaign performance, revenue per subscriber, the ROI of each campaign, and in-depth segment performance. Another reason Klaviyo is the big winner in this category is their robust library of integrations that allow you to pull in data from CRM platforms, help desk software, payment and rewards solutions or a suite of other digital marketing tools for expanded functionality. The possibilities are truly endless with Klaviyo.
Best Shopify Apps for Affiliate Marketing
If you spend time on social media, chances are you've come across an influencer post #sponsored by a brand or product. In a world where much of what we buy is influenced by those we admire, brands are starting to capitalize on "likes" by sponsoring content through affiliate marketing or influencer networks.
It's estimated that total advertising spend on influencer marketing will increase to nearly $10 billion dollars by 2020.

"The Influencer Marketing Industry Global Ad Spend." MediaKix, 2018.
So how can you take advantage of the Age of the Influencer? Get an affiliate or referral marketing app to connect your business with individuals and customers - or "affiliates" - that can help promote your brand or product. These apps also help you measure engagement, revenue, and conversion rates on a per affiliate basis. Ecommerce sites also sometimes have their own programs, e.g. Amazon's Influencer Program. Remember, affiliates can include both celebrities and your everyday customers, enabling both to take part in growing your brand.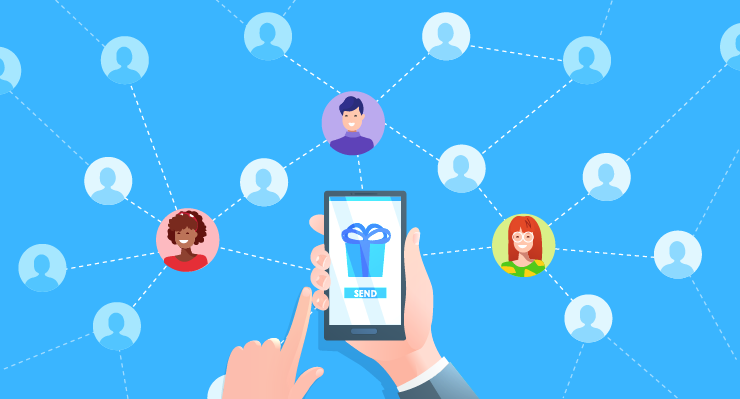 Our App Store Pick: Refersion
Refersion is an affiliate and influencer marketing platform that lets brands create and launch customized referral, affiliate, or promoter networks. Refersion enables brands to see clicks and conversions in real-time alongside channels and peak performance times. Once you approve an affiliate, it's easy to create a referral or discount code with your store's domain or a specific product page (known as deep linking). For affiliate members, it's easy to check the marketplace to see which brands and product recommendations are available. Members can then request to partner with your brand and start generating referrals within minutes.
Best Shopify Apps for Social Media
Social media apps connect your Shopify Plus store to popular social media channels for two-way communication and customer insight. Given the conversational nature of this channel, and the time spent on them by customers these technologies can also serve as an extension of your customer support team.
Internet users spend an average of 1 hour and 15 minutes per day on social networking and messaging sites.

Williamson, Debra Aho. Time Spent With Media 2019, Social. eMarketer, 2019.
Having a seamless shopping experience, whether your customer prefers to shop on your Shopify hosted site or via social media is a great way to boost sales and drive better brand engagement.
Our App Store Pick: Octane AI
Octane AI is a chatbot that acts as a concierge for your customers. It interacts with customers and prospects through Facebook Messenger to answer frequently asked questions, remind customers about their abandoned shopping carts, announce new promotions, or provide transactional data like order confirmation and delivery status. It boasts better engagement (75% open rates) and conversion (10%) when compared to traditional email and describes itself as "messenger marketing for conversational commerce."
Shopify Apps for Boosting Conversions
Now that you have the traffic, it's time to get those visitors to take action, whether that's signing up for an offer, joining an email list or ultimately making a purchase. This next section will outline the top four choices in the app store for turning curious shoppers into successful customers.
Best Shopify Apps for Behavioral Marketing
Customer behavior apps (also called user behavior apps) track and monitor customer engagement with your Shopify site. They provide insight into customer interactions and can identify areas needing improvement or that deliver strong conversion rates. These apps provide heat map analyses showing aggregated user behavior and capture session recordings of anonymous user visits to determine exactly where and when they abandon your site. These tools can also help capture feedback through custom-designed surveys and user polls. Behavioral marketing apps ultimately verify that your customer experience strategies align with the needs of your customers.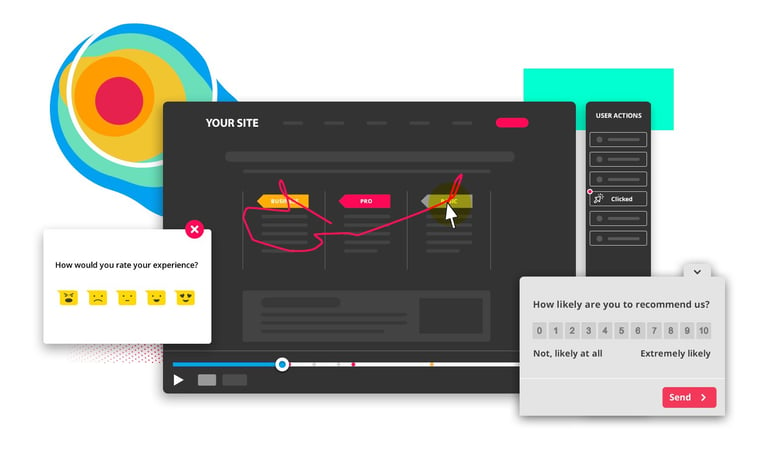 Our App Store Pick: Hotjar
Not only is Hotjar the most used customer behavior app on Shopify, but it was also installed on every single Shopify Plus online store that we evaluated. Hotjar is used by over 350,000 customers across 184 countries, beyond e-commerce and by top technology and service providers. It is well-known for its heatmap and conversion rate funnel technology to help sellers identify reasons for cart abandonment and low conversion. Its feedback tools range from polls, surveys, and messaging channels to capture context before a seller makes any changes to their site.
Best Shopify Apps for Retargeting
Retargeting apps focus on regaining "lost" customers by serving them ads that feature products they've clicked on or added to their cart. This action sets retargeting apart from traditional digital marketing apps because the goal isn't to acquire new visitors, but convert existing ones. Retargeting ads are 76% more likely to get clicks than standard display ads and are a significant driver of sales and conversions.
92% of customers don't purchase on their first visit to a website, making retargeting apps critical to your sales and digital marketing strategy.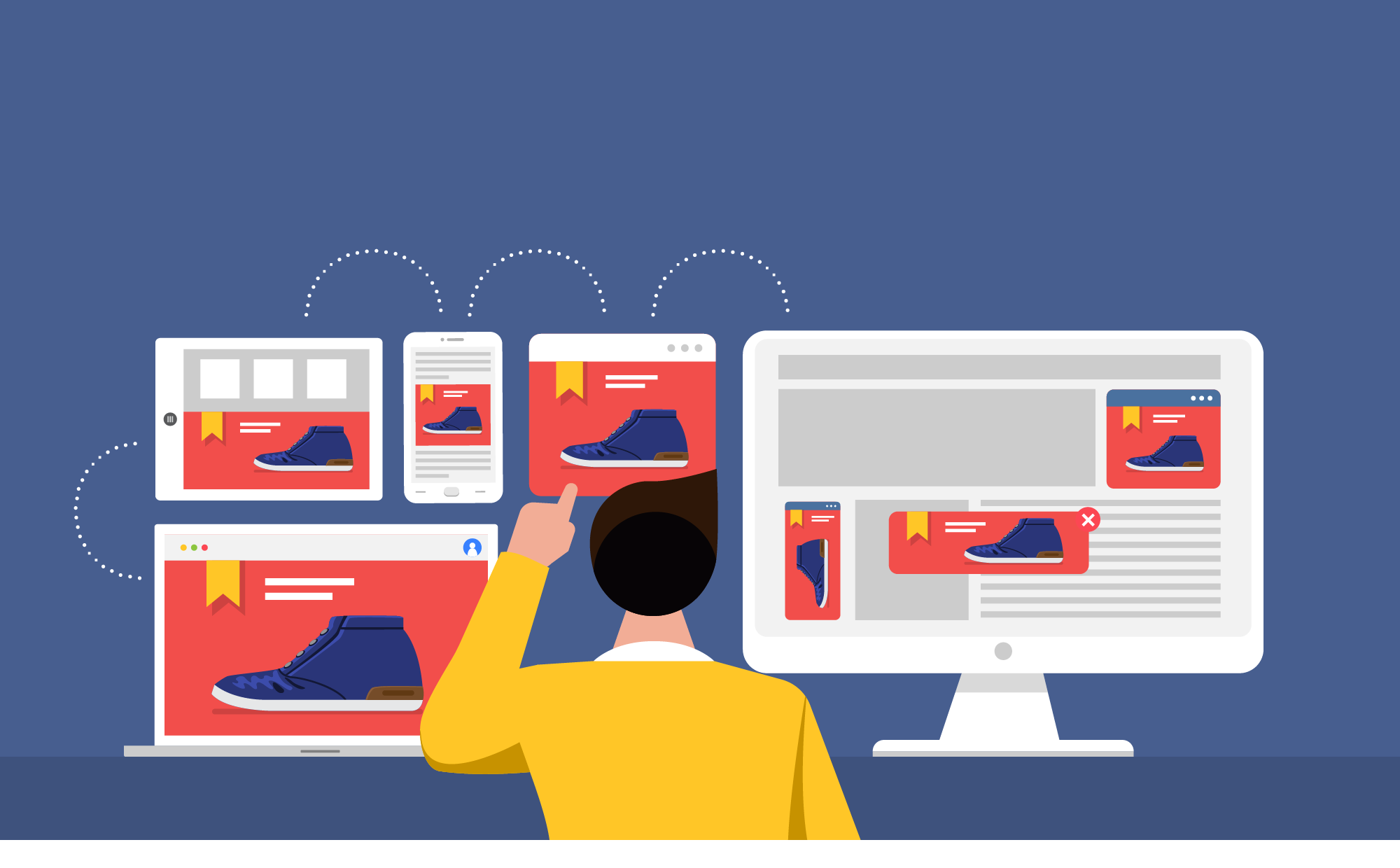 Our App Store Pick: Shoelace
Shoelace helps store owners deliver engaging retargeting experiences while decreasing cart abandonment through automation, human touch, and insights from thousands of digital marketing campaigns. Shoelace helps distinguish whether a user showed interest, considered a specific product, took action or became a customer so it can deliver relevant messaging to the right person, at the right time. Its integration library enables Shopify merchants to connect additional apps like YotPo for social proof, apps like MailChimp for email, or Swell for loyalty and rewards.
Best Shopify Apps for Conversion Marketing
Conversion marketing apps get site visitors to take action. By giving you insight into the messaging and channels that resonate with your visitors, they can also serve as tools to inform your overall business strategy. According to Statista, during the first quarter of 2019, 2.72% of US e-commerce website visits actually converted, down from 3.44% the preceding quarter.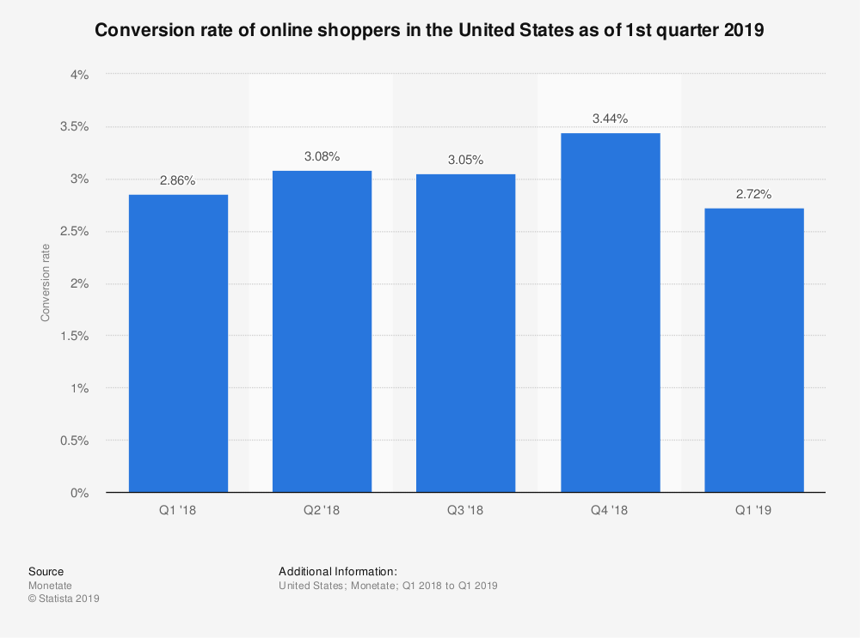 Our App Store Pick: Justuno
Justuno leverages artificial intelligence, and billions of user sessions to create intelligent lead captures, personalized website content, and in-depth audience analytics. In addition to a catalog of popup and messaging options, Justuno offers exit-intent messaging to decrease cart abandonment, push notifications for sale reminders and even gamification to get your customers to convert. Its core visitor intelligence technology utilizes predictive analytics to drive informed decisions that boost sales and promote stronger customer experiences.
Best Shopify Apps for Upselling and Cross-Selling
Upsell and cross-selling applications are your omnipresent sales team. They identify opportunities to sell complementary or superior products to drive more revenue and create a smarter shopping experience for every product in your online store. These apps enable Shopify users to program pop-up interstitials, notifications, and shopping cart widgets to display related products based on shopping cart contents or browsing history. A customer who buys more products is likely to be more loyal and trust your brand in the future, especially if you are consistently providing insight to improve their purchase experience.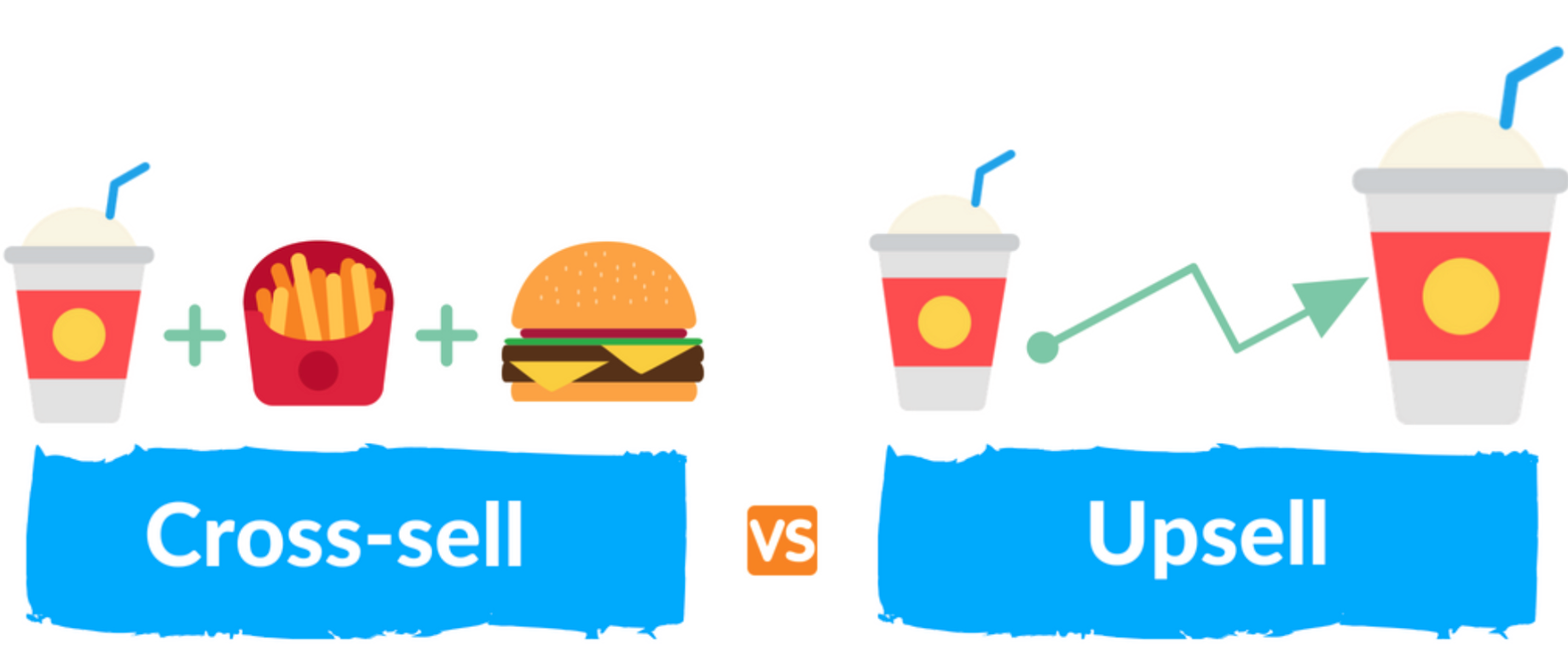 Our App Store Pick: Bold Upsell
The Bold Upsell app is the most popular and top-rated upsell app on the Shopify platform. It enables Shopify store owners to display upsell, cross-sell, or post-purchase pop-up offers that customers can quickly add to their cart with a single click. It's the only upsell Shopify app that upgrades and replaces the original item in the cart while also offering a unique post-purchase upsell that allows customers to add a final deal after they've placed an order.
According to Bold, upsells convert 20X better than cross-sells since the customer is already committed to the product. Most users see a revenue increase within days of installing.
A seller can trigger different offers based on a customer's previous engagement. Powerful analytics and reporting help Shopify store owners understand what messaging and formats convert best. Don't have time to plan offers? Smart Upsells put upsells on autopilot. By using data like product views, order history, and purchasing trends, Bold creates smart upsells that can be instantly deployed. With Bold you can use all three features at the same time -- your customer adds something to the cart, you upsell them with a larger slightly discounted item, when they click checkout you cross-sell them on a complimentary item. After they complete the checkout, you hit them with a one-click bonus offer alongside a countdown timer for an additional opportunity to increase AOV on every order.
Shopify Apps for Retention
Now that a prospective website visitor has transitioned into a paying customer, how do you keep them coming back? These top Shopify apps for retention are focused on creating a customer-first experience long after they've clicked "purchase."
Best Shopify Apps for Customer Support and Live Chat
Customer support apps enable Shopify store owners to communicate with customers across a spectrum of support and messaging channels. Whether your customers prefer to contact you directly via website chatbox, email, phone, or social media, it's critical to have an open channel to address their questions, complaints, and concerns.
According to an Intercom study, website visitors who chat with a seller before a purchase are "82% more likely to convert to customers while also spending 13% more than those who don't."
In addition to establishing two-way communication, these apps also provide qualitative customer data to understand persistent pain points and frequently asked questions which can inform site content planning. Don't have time or money to hire a 24/7 support staff? Many chat apps now offer chatbots that can be programmed to answer frequently asked questions, product queries, and transactional information in seconds. Overall, chat apps have been proven to increase brand loyalty and retention by driving a more customer-centric experience.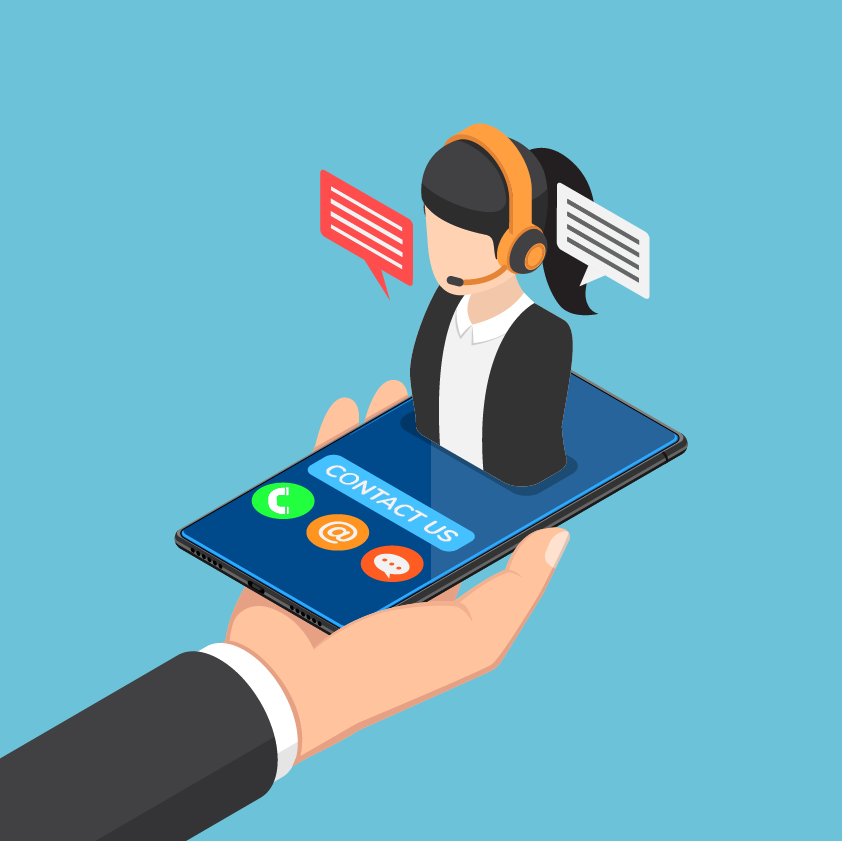 Our App Store Pick: Gorgias
Gorgias is a help desk that allows Shopify customer service teams to manage all support and service channels in one place. By seamlessly integrating with Shopify Plus, Facebook, Instagram, and email, Gorgias easily connects the dots between each channel to deliver a holistic view of your customer interactions. It offers useful context and dialogue history so your support team can respond and resolve issues quickly while identifying persistent problems that require operational attention. Top Shopify stores use Gorgias to reduce ticket first response time and increase the efficiency of their customer support teams.
Best Shopify Apps for Loyalty Programs
Loyalty programs are one of the best tools for driving retention because they incentivize customers for ongoing engagement. According to The Harvard Business Review, "acquiring a new customer is anywhere from five to 25 times more expensive than retaining an existing one." Loyalty programs facilitate the tracking and management of your rewards program and this spend is significant considering 84% of consumers are more likely to stick with a brand that offers a loyalty program.
Our App Store Pick: Swell
Swell is an incentive-based Shopify Plus loyalty platform whose highly customizable software helps thousands of Shopify merchants build engaging rewards, discounts, and referral programs, resulting in 9x ROI on average. Swell turns customers into loyal advocates by motivating shoppers to take more meaningful engagement with brands through social engagement, repeat purchasing, and product reviews.
Best Shopify Apps for Inventory Management
Having products to sell is the most critical aspect of your online business. Without products, there can be no sales. Today, consumer brands need to be everywhere potential customers are shopping, whether it's marketplaces, brand websites, or social media channels. Inventory and order management apps are central to these operations because they optimize a fundamental aspect of your business - the fulfillment process. These apps need to integrate with multiple sales channels, third-party logistics companies, POS, and warehouses. If you're a multi-channel seller, these applications can serve as the "one source of truth" for operational and logistics data, channel profitability, return management, vendor communications, revenue information, and sales data.
The best apps provide tools to mitigate overselling, manage returns, and automate order routing for efficient fulfillment. Some tools provide additional insight like inventory forecasting and automatic PO creation based on sales velocity and lead times, but these services vary by provider.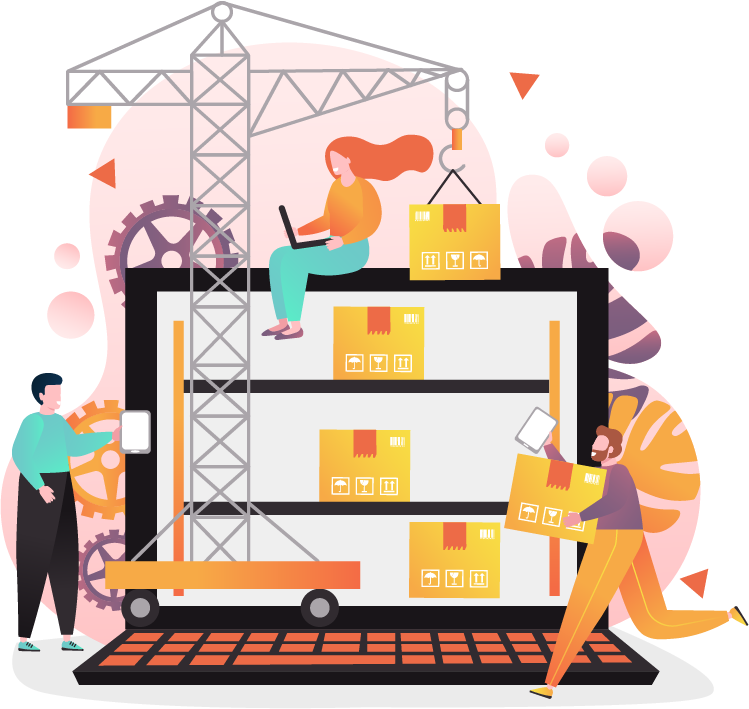 Our App Store Pick: Extensiv Order Manager
Extensiv Order Manager (formerly Skubana) was built to synchronize fulfillment, inventory, and product intelligence to give consumer brands a single unified view of their inventory and fulfillment operations. Its robust product functionality automates redundancies and allows brands to sell across multiple sales channels while managing product inventory, purchase orders, and fulfillment. Extensiv Order Manager's proprietary Orderbot technology lets users automate repetitious tasks relating to order fulfillment, inventory management, warehouse operations, and shipping. This can be done across a robust network of sales channels ranging from marketplaces like Amazon, eBay, and Jet.com to e-commerce hosted platforms like Shopify, Magento or BigCommerce (for more on the differences between these platforms, check out our guide on Shopify vs BigCommerce vs Magento). In addition to inventory management, Extensiv can help brands automatically calculate shipping rates from a variety of couriers and 3PLs to determine the most cost-effective method in seconds. Extensiv Order Manager is also the first and only backend platform with an actual plug-and-play app store, automatic PO generation, enterprise-grade cloud shipping, and in-depth SKU-based reporting and analytics so you can send your products direct to everywhere.
Best Shopify Apps for Product Reviews
Reviews are a pivotal part of the e-commerce customer journey. According to a study by BazaarVoice, shoppers who interact with reviews on retail sites are 106% more likely to convert and experience an average 116% lift in revenue per visitor. YotPo, our app of choice in this category, says the average conversion rate of visitors who saw a piece of user-generated content was 161% higher than those who didn't. While some sales channels have review technology built-in, we recommend exploring independent product review apps for expanded functionality and coverage across all of your selling channels.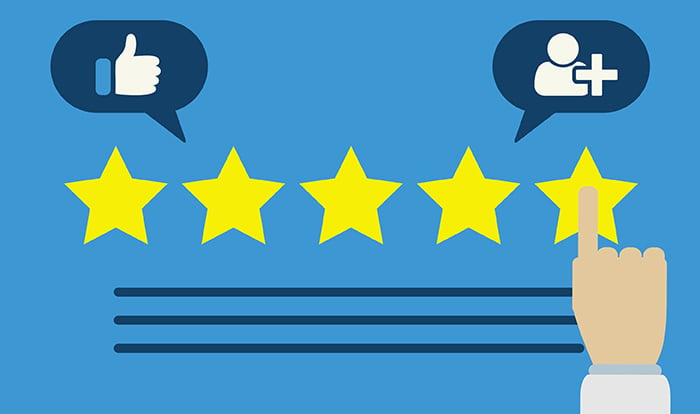 Our App Store Pick: YotPo
YotPo is the leading app for Shopify Plus product reviews. It enables consumer brands to collect user-generated content and showcase it across the buyer journey on website content, email campaigns, digital advertisements and social media channels. YotPo's flexible and easy-to-use visual marketing tools allow Shopify sellers to repurpose reviews, social posts, product feedback, and frequently asked questions to build trust, drive traffic, and boost conversion. Yotpo is also one of the few companies to be approved by Google to syndicate both product and Seller Ratings on Shopping and Google Ads making this essential for discovery and brand awareness in organic search results. Finally, YotPo has a leading insights tool to help brands identify opportunities for improving customer experience, sentiment analyses, trend forecasting and competitive benchmarking.
Best Shopify Apps for Product Feed Management
With a growing number of goods sold online, your business needs an effective retail strategy to make your products more visible and competitive, particularly if you are selling a wide range of products across multiple e-commerce channels.

A feed management tool can manage all your product listings and digital content all in one place. Not only does it allow you to tailor and optimize your product content, but it also automates your retail advertising campaigns and deployment.

The success of your online store heavily depends on consumers finding your products. By adopting feed management, you can reach a wider audience and enhance your digital presence.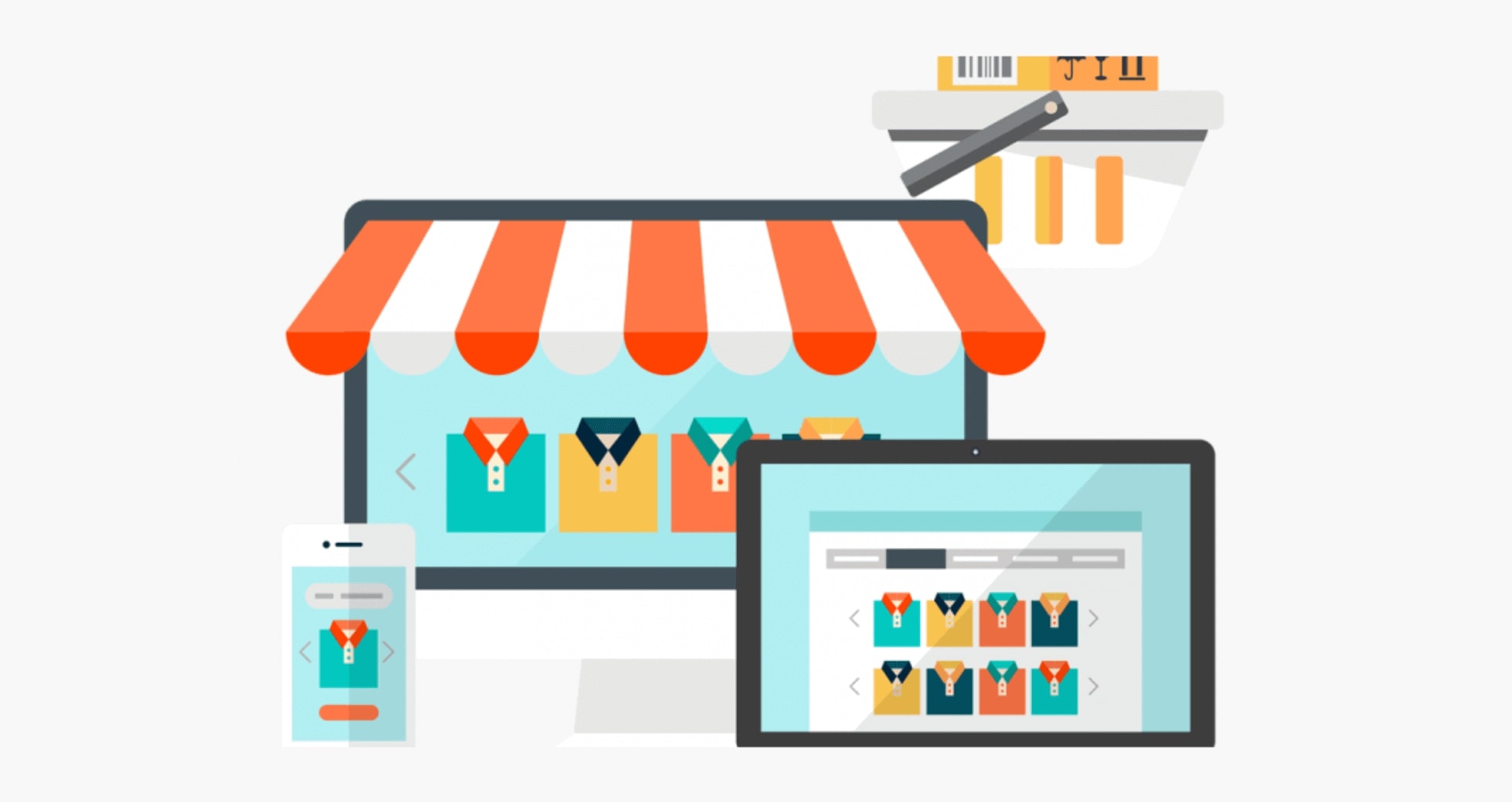 Our App Store Pick: DataFeedWatch
DataFeedWatch is a leading feed marketing and PPC automation solution available in over 50 countries and across 1000+ eCommerce channels with the goal of helping agencies, retailers, and online merchants grow, both locally and globally. Their dedicated integrations to popular shopping carts, marketplaces, and sales channels enable merchants and agencies who manage the performance of (tens of) thousands of products, to connect all their stores in just a few clicks, opening the door to multichannel product listings and comprehensive data feed optimization. Intuitive and easy to use, DataFeedWatch offers all the tools needed to reduce manual work and achieve greater online visibility and ROAS from their eCommerce campaigns on Google, Facebook, Amazon, and various other shopping platforms. It's a simple solution for anyone looking to cut back on the time spent maintaining their data feeds while surpassing their competition. Brands, retailers, and digital agencies alike can gain complete control over their feeds and achieve their full retail potential with this one-stop feed marketing software.