Innovation is the key to staying successful on the Amazon platform. Top sellers have continued to thrive on Amazon by making changes to the way they acquire customers. Everyday new disruptive brands enter the marketplace looking to steal market share from everyday brand names. The Amazon Advertising platform continues to grow and, as a result, so has the cost of advertising on Amazon. Sellers need to constantly find new ways to be competitive.
One way that we, at AMZ Advisers, help our clients stay ahead of the curve is by creating in-depth content marketing strategies. The goal of these strategies is to drive outside traffic to Amazon listings for additional sales that can propel a listing up the rankings. Getting the biggest return for our client's advertising budgets is our goal and why video content can be one of the most cost-effective ways to drive outside traffic to Amazon. A strong off-platform advertising strategy can make a huge difference on how your products perform on the Amazon platform.
How Does the Cost of Video Advertising Compare to Other Strategies?
Over the past few years advertising on the Amazon platform has exploded. The total number of sellers and products available has grown exponentially. As a result, the keyword bids have also drastically increased. While initially sellers may have been able to acquire a customer for bids as low as $0.05, keyword bids in some categories are now as high $15+. It's difficult for small brands to compete with the advertising budget of larger companies when you your cost-per-click is that high.
Many Amazon sellers have turned to off-platform advertising to find alternative traffic sources. There are a variety of different options that you can utilize. Influencer Marketing has grown in popularity over the past 2 years as an effective way to reach customers through Instagram, YouTube and similar platforms. Search Engine Marketing through Google and Bing is another way to reach customers. Display advertising and native ads through third-party advertising networks can be great for re-targeting customers. You can generate a good amount of sales through email marketing. Our preferred method of acquiring traffic is through social media advertising.
We believe social media advertising for Amazon has some specific advantages over these other types of marketing. Influencer marketing does not allow you to acquire any customer contact information unless you are driving the traffic to your own website or a landing page. Adding these additional steps will either get the traffic to your website for sales or will lead to people falling off from all the steps.
Search engine marketing particularly on Google has extremely high keyword bids as well. Google Shopping in comparison to Adwords does still have fairly low bids, however Amazon itself has continued to buy up this advertising space and we expect that keyword bids will continue to rise. You also cannot gain any customer information unless driving to a landing page, which again will lead to customers falling off.
Display and network advertising for re-targeting is a huge challenge because of the lack of customer data Amazon provides. Amazon does not allow customer information or retargeting outside of their own Amazon Advertising Platform.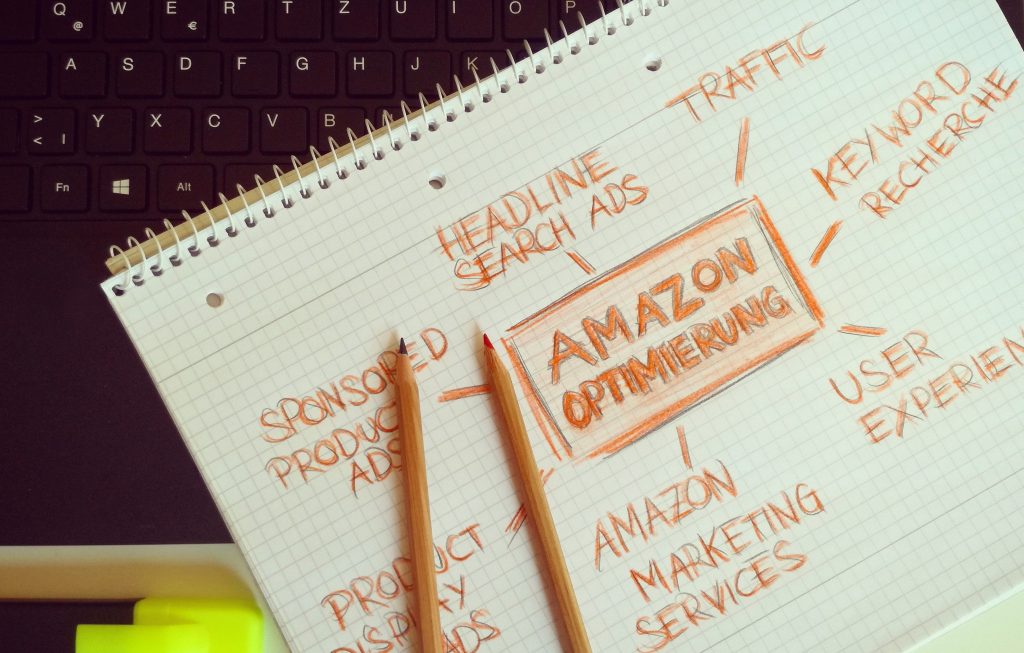 Email marketing is probably the one example of a low-cost strategy that can compete with social media advertising. Email marketing costs nothing to email your list (other than the email service) and with good copy can lead to great open rates and conversions. The downside here is if you do not have an email list, to begin with.
Acquiring customer emails can be expensive and more than likely will require using some other type of advertising to get those emails. We've also noticed the cost of acquiring emails has continued to rise. We believe this is directly related to increase privacy concerns from customers.
Social media advertising on the other hand can lead to extremely low-cost impressions and clicks. When utilized properly, you can build a list of customers without ever requiring them to give you their email.
How Does Video Advertising Compare to Image Advertising?
The platform that we utilize most frequently for advertising is Facebook. Facebook has incredibly powerful targeting capabilities. You also have the ability to create custom audiences based on prior email lists you have compiled for example.
There are many different campaign objectives you can create within Facebook that will help you achieve different goals. However, there are really only 2 different types of ads. You will either be running video or image ads for your product on Facebook.
We believe that video ads are at a competitive advantage compared to image advertising. Videos are given more prominent visibility on the platform. They also allow to quickly capture the attention of users whose attention spans are continually getting shorter. It's hard to get customers to sit down and read a long form piece of written content but getting them to watch a 30 second video in their feed leads to much higher impressions. Facebook has made algorithm changes at the beginning of this year that will reduce the visibility of publisher content and focus more on content from your friends. It's more important than ever to build passionate, engaging stories that encourage sharing from Facebook users to reach a broader audience.
Video ads also beat image ads when it comes to returns on advertising dollars. We recently ran test campaigns with one of each type of ad. The results speak for themselves. Image Ads lead to a cost-per-click greater than $.30 to get customers to our landing page. On our video ads, we generated $.02 post engagements that lead to a $.10 cost per click. 1 out-of-every 5 people that viewed our video went to our landing page. Our costs were almost 75% lower than image advertising.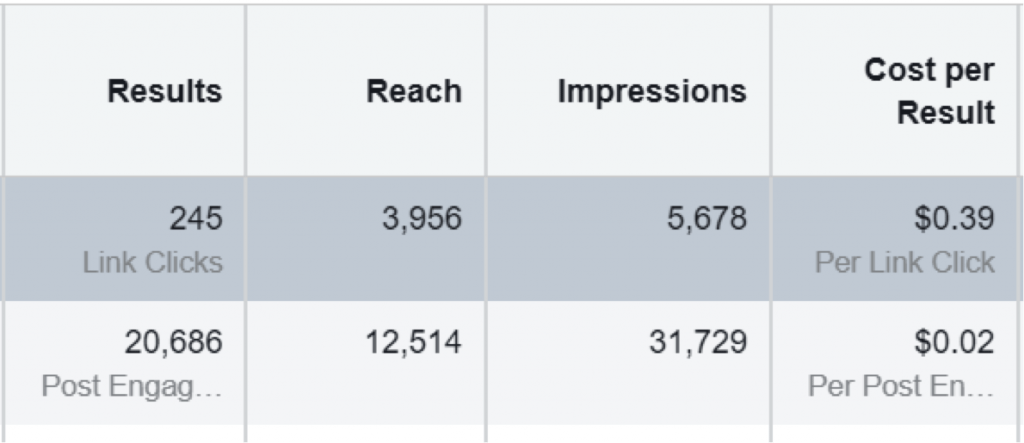 Higher visibility and lower cost engagement for video ads
Post engagement was also much higher with the video ads. Our video ads we're shared almost 2.5x more than our image ads (74 vs 30) which allows us to reach a much wider audience organically. Creating engaging ad copy that calls out your audience and asks for a specific action can also help you expand your organic reach.
What Are The 3 Video Advertising Strategies You Can Use on Facebook?
We've run 3 different strategies with Facebook video ads and have seen different results based on the audience, category and product. As Amazon does not allow you to include conversion pixels into your listings, you need to look at other ways to infer how the ad is performing.
One such way is to enroll in the Amazon Associates program. This affiliate program allows you to create unique links for each product that can traffic sales through your link. Another more inferential way would be to measure how your sessions, orders and conversion rates increase after the advertising starts running. Another common strategy for off-platform advertising is using Super URLs to target specific keywords. Looking at how your orders increase and how your ranking in search results increases is another inferential way to see if the advertising is working. Getting your product from page 10 to page 1 could be difference between thousands of organic sales a month so this can be a very good spend of advertising dollars.
The 3 video advertising strategies are:
1). Direct Traffic
The easiest way to utilize video advertising is to drive direct traffic to the Amazon listing or to an Amazon landing page that features your product. Landing pages can be created using the social media promo code type available in Seller Central under promotions, or headline search ads in campaign manager.
Direct traffic is a cold sell to your audience which could make it difficult to convert them to customers. Optimizing your product listing images, bullet points and description, and utilizing A+ content can give you the best opportunity to convert your Facebook traffic into customers. You can also try to use the Facebook ad copy space to create an engaging message that will entice purchases.
This strategy tends to work well if you are offering large discounts on your listings. A low price point or huge savings may make your Facebook traffic think that the product is worth trying. It is much harder to convert this cold traffic to a customer when the product is at full price or only slightly discounted.
2). Traffic to a Landing Page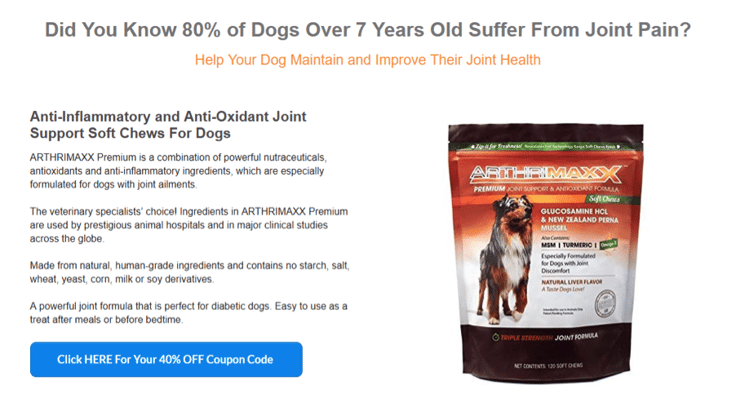 Example of a Direct Offer landing page
Driving your traffic to a landing page is a great way to warm your audience up to your brand and product. There are typically two types of landing pages that are used for Facebook advertising; a direct offer page or a content page. A direct offer page features the product specifically and may contain video or testimonials about the product. A content page is an opportunity to explain through written content and video what the problem the target audience has and how your product solves that problem.
Again, you really won't know what type of landing page works better with your audiences until you have tested it. We typically recommend using a content landing page to our clients as we fill it's more important to establish trust with the customer. Our content pages typically discuss the issues that a user of the product currently has utilizing research and data, and then explains what the best solutions are.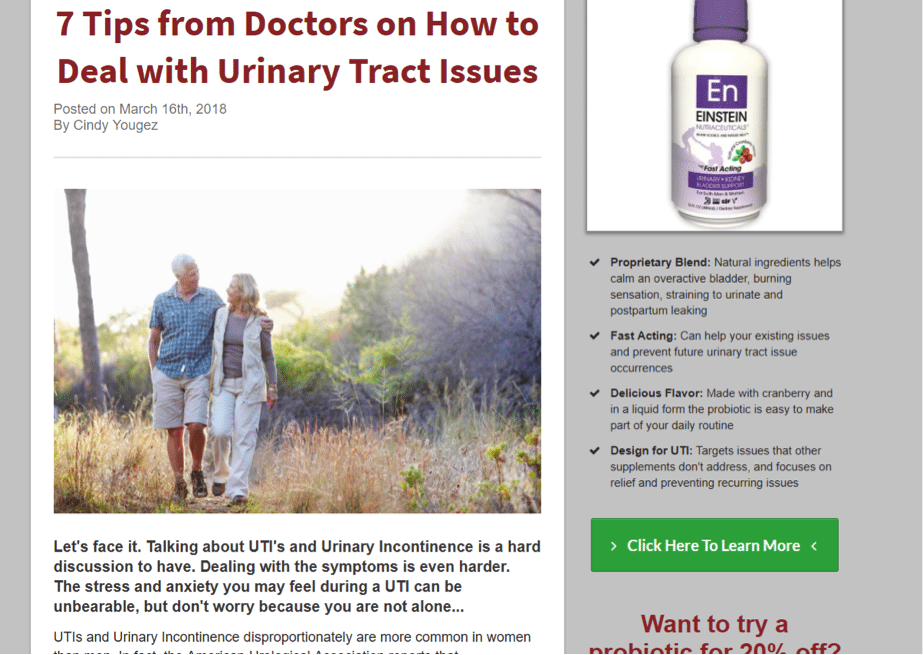 Example of a content driven landing page
You can also utilize a email opt-in on your landing page. This will give you the opportunity to collect emails if a customer wants to learn more about a product or be added to a newsletter. Using a discount promotion code can also be a good way to entice a customer to give you their email address.
3). Traffic to a Messenger Bot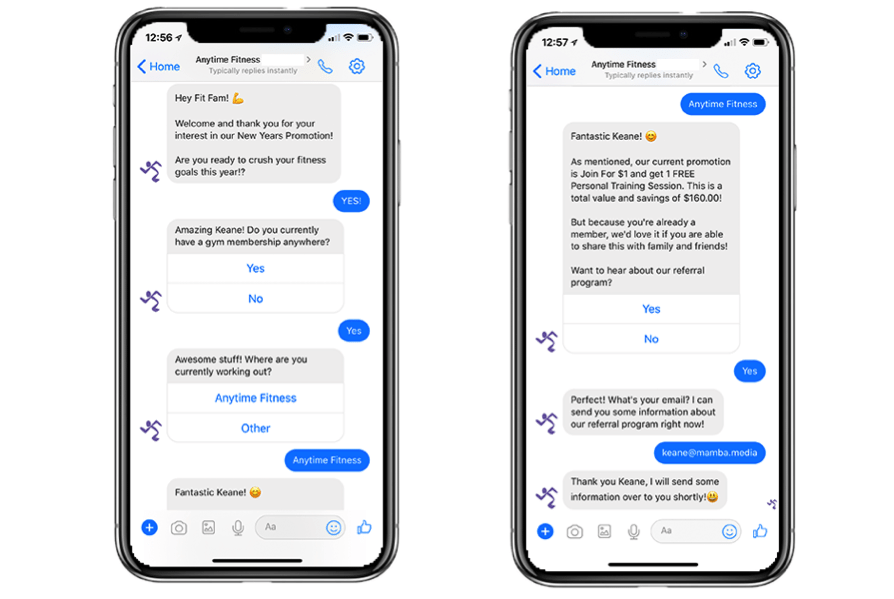 Example of a Messenger Box Sequence
Another unique option for your ad traffic is to utilize a Messenger Bot. This is a program that reaches your customer through there messages on Facebook. You create content that entices the customer to take some type of engagement on your ad – usually commenting something on the advertisement. They then receive a message through Facebook asking them if they want to opt-in to receive messages. You then have the ability to advertise and broadcast promotions directly to these clients.
We find that Messenger bots are a great way to more actively engage with your customers. Automated messaging sequences are set up so that after they initially opt-in to receive the messages you can guide their experience with questions. You could then use the questions to take them to the types of content they enjoy most, offer pages or landing pages. This give you a wider variety of options for your content marketing strategy and allows the customer to build trust with your brand.
Messenger bot campaigns tend to have incredible open rates and very high click-thru rates. This can be a good way to funnel off customers that are not fully interested in buying your product at the moment. It will leave you with the interested customers who want to try your product now. A good way to entice the customer to opt-in could be offering a promotion or asking them to share the post with someone who needs the product. This will increase your organic reach and the number of people who subscribe to your messenger list.
Start Testing Video Advertising Strategies Today
Video advertising will be an extremely powerful and low-cost tool to add to your marketing campaigns. We believe that you will generally see better returns from video advertising as compared to other advertising sources. You should test video ads against the other types of advertising to see what works best for your brand. Selecting the right strategy for your product and brand will take a little testing. Due to the lack of visibility to Amazon's customer purchase data you will need to think strategically on how to measure your campaign's success. Following one of the strategies laid out in this article can be a great starting point for you to build out your video advertising campaigns. Get started with video advertising today and watch your Amazon sales grow.
This is a guest post written by Mike Begg. Mike Begg is the co-founder of AMZ Advisers and AMZ Lens. Mike and his team has been able to achieve incredible growth on the Amazon platform for their clients by optimizing and managing their accounts, and creating in-depth content marketing strategies.