The fact that Walmart has been trying to catch up to Amazon is not exactly an industry secret. Far from it, actually, considering Walmart invested over $11 billion into its digital transformation at the start of the pandemic. This money was primarily used to improve Walmart's supply chain and technology in hopes of becoming an even bigger player within the ecommerce landscape.
It's safe to say these efforts have started to pay off. Today, there are over 100,000 sellers on Walmart Marketplace — and that number continues to climb as more and more retailers turn to Walmart for its exceptional product visibility and fast shipping standards.
In this article, we're taking a closer look at Walmart Fulfillment Services: what it is, how it works, and how it compares to Amazon FBA in terms of accessibility and ease of use.
What is Walmart Fulfillment Services?
Walmart Fulfillment Services (WFS) provides end-to-end fulfillment for third-party sellers. Using WFS, retailers can store all their inventory within the Walmart fulfillment network (which has fulfillment centers strategically located across the U.S.).
When a customer places an order on Walmart.com, the WFS team picks, packs, and ships that order on the seller's behalf. In addition, Walmart also handles customer support, plus free and easy returns for any orders shipped with WFS.
Over the last few years, WFS has grown increasingly popular among ecommerce merchants. Because Walmart runs one of the largest supply chains in the world, they're uniquely positioned to offer the low-cost, high-quality service retailers need to scale their business online.
Selling on Walmart vs Amazon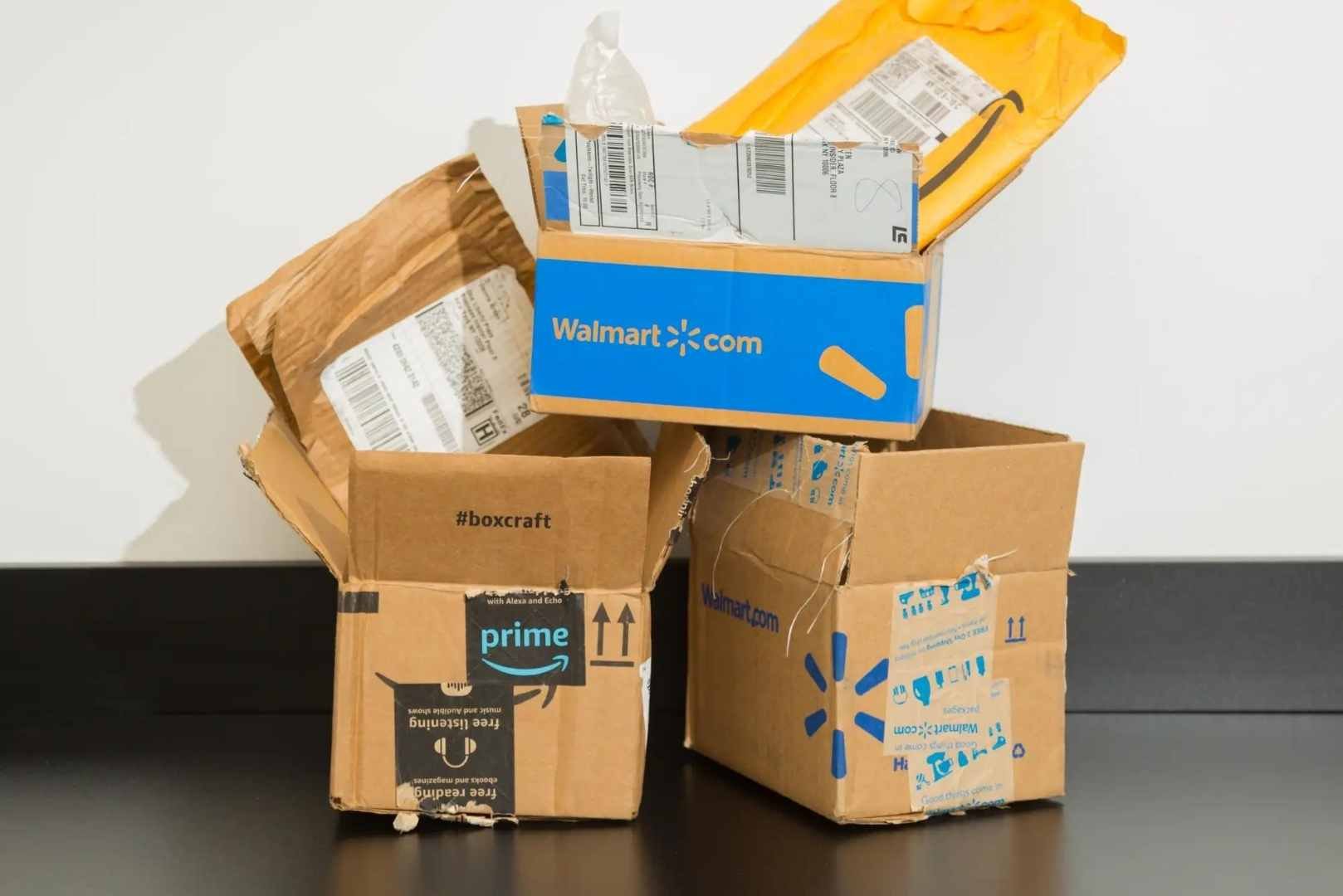 With a better understanding of what WFS does, you may find yourself wondering how the WFS program stacks up against Fulfillment by Amazon (FBA).
There's no doubt Amazon remains the leader in revenue, seeing as they raked in a whopping $468.8 billion for 2021 — greatly exceeding Walmart.com's $75 billion for the same year. With that said, Walmart.com's growth rate definitely outshines that of Amazon. According to Forbes, Walmart.com's revenue tripled from 2019 to 2021, while "Amazon's grew approximately 35%."
While it's hard to imagine a time when Walmart.com's profits might surpass Amazon's, it's clear that Walmart still has a huge influence on the world of ecommerce fulfillment.
When comparing Walmart vs Amazon strictly in terms of services offered, there are some important distinctions to keep in mind. Below, we've outlined the pros and cons of using Walmart Fulfillment Services, as well as the pros and cons Amazon sellers encounter when using FBA.
Pros of using Walmart Fulfillment Services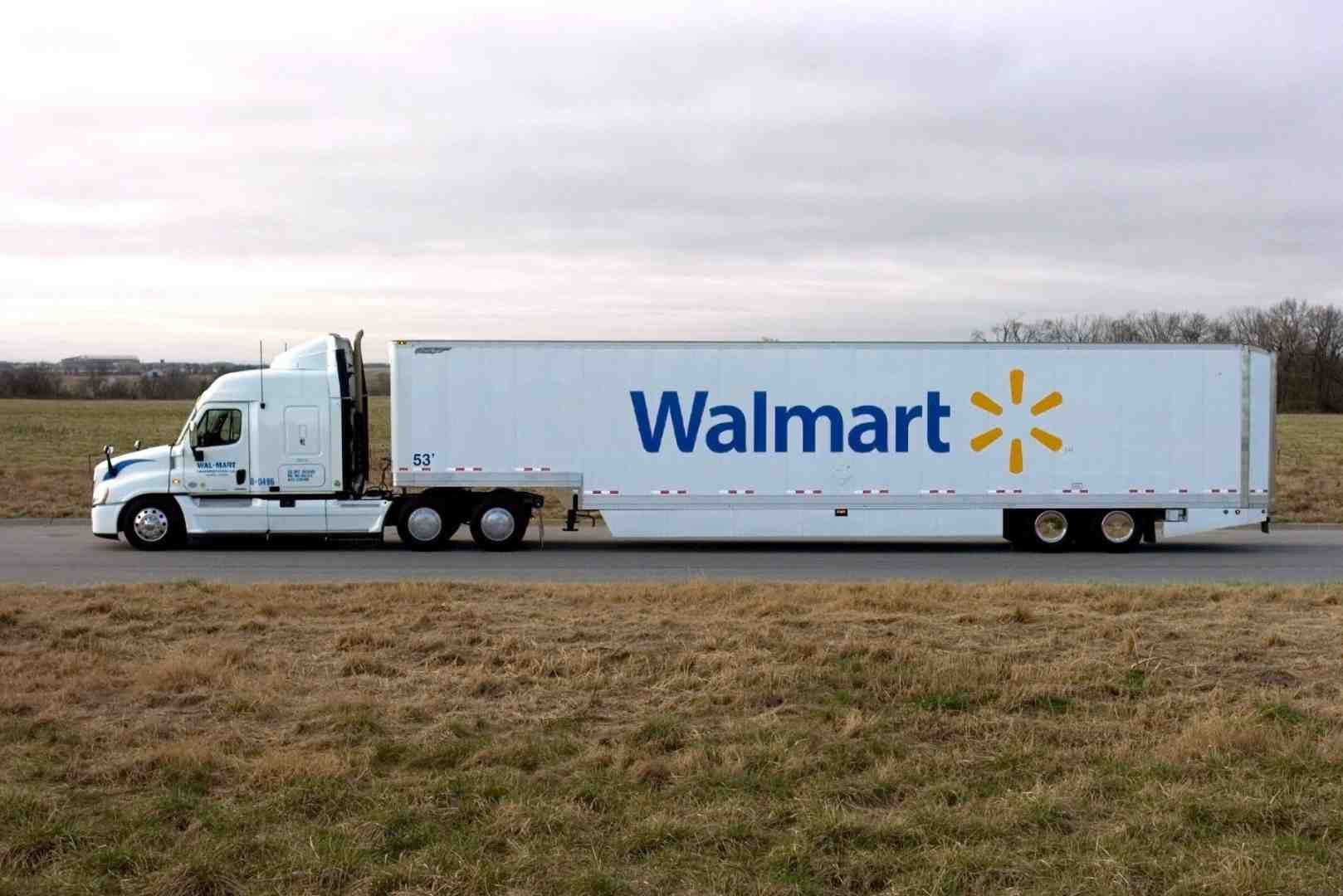 Walmart.com has much less competition than Amazon. As of April 2022, the Walmart Marketplace had 142,000 sellers, whereas Amazon had 2 million sellers worldwide.
WFS offers free 2-day shipping on all orders over $35 (with no membership required).
Sellers only have to ship to one or two fulfillment centers before delivery is complete.
WFS has a fixed fee structure so business owners can easily calculate their future ROI.
Walmart has reduced inbound shipping rates through their Preferred Carrier Program.
Walmart.com's return process is simple and straightforward, with most items eligible for return at a nearby FedEx, UPS, or Walmart location.
Cons of using Walmart Fulfillment Services
Walmart.com isn't open to sole proprietors or LLCs without a business tax ID number.
Sellers must submit an EIN Verification Letter plus an established SKU catalog.
Without an EIN, sellers must register with the state to set up their tax structure.
Less competition is often a positive, but it can also make it difficult to attract customers.
Walmart does not have the same reputation as Amazon within the world of ecommerce.
At this time, Walmart.com only ships orders to addresses within the United States.
Pros of using Fulfillment by Amazon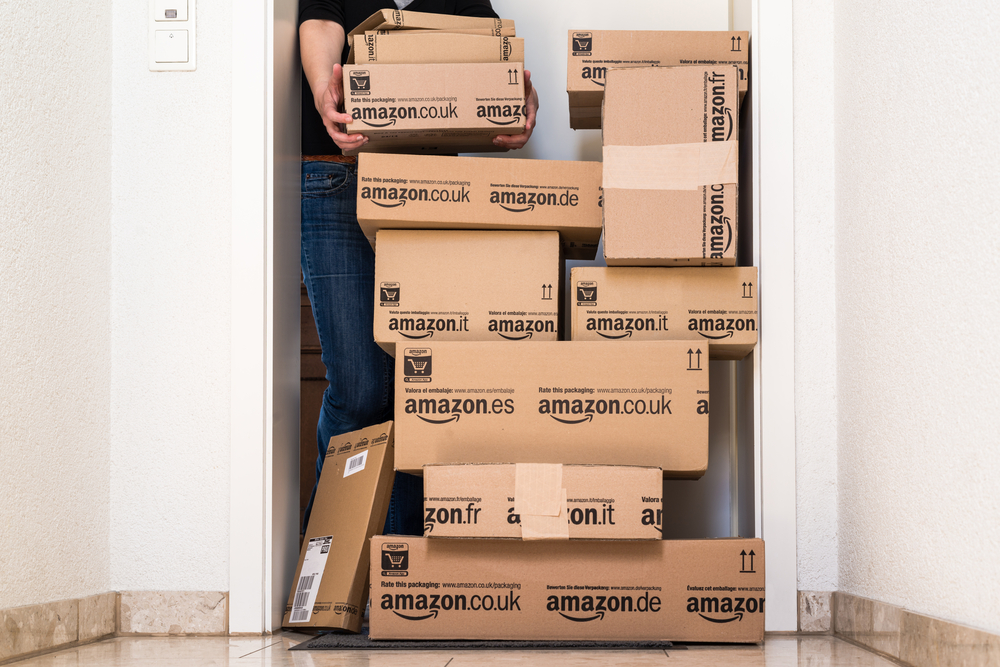 Amazon keeps track of merchants' order listings, makes sure products are well-stocked, and takes care of the entire fulfillment process from start to finish.
Shipping costs are discounted because Amazon is such a global fulfillment giant.
FBA handles all refunds and returns since they're considered part of fulfillment.
Amazon provides their own customer service for all marketplace sellers.
Fulfillment by Amazon offers unlimited storage space (though it comes at a cost).
FBA sellers have access to omnichannel fulfillment solutions to drive more sales.
Cons of using Fulfillment by Amazon
Sellers have to ship inventory to multiple fulfillment centers, opening up for delays.
Despite FBA's convenience, it can be pretty costly for brands who are just starting out.
Amazon makes merchants pay more the longer unsold inventory sits in storage.
FBA has strict warehousing rules for how products must be packaged and labeled.
Free one- and two-day delivery options are reserved for Amazon Prime members only.
Amazon will deduct all fees owed to them before sending any payment to the seller. In other words, merchants can't use the next sale to pay for the previous one.
It'll be up to each individual retailer to weigh these pros and cons and evaluate which service is best suited to meet their business needs. Occasionally, some brands may find that WFS is a nice complement to their existing FBA services, and opt to use both platforms at the same time.
How to start selling with Walmart Fulfillment Services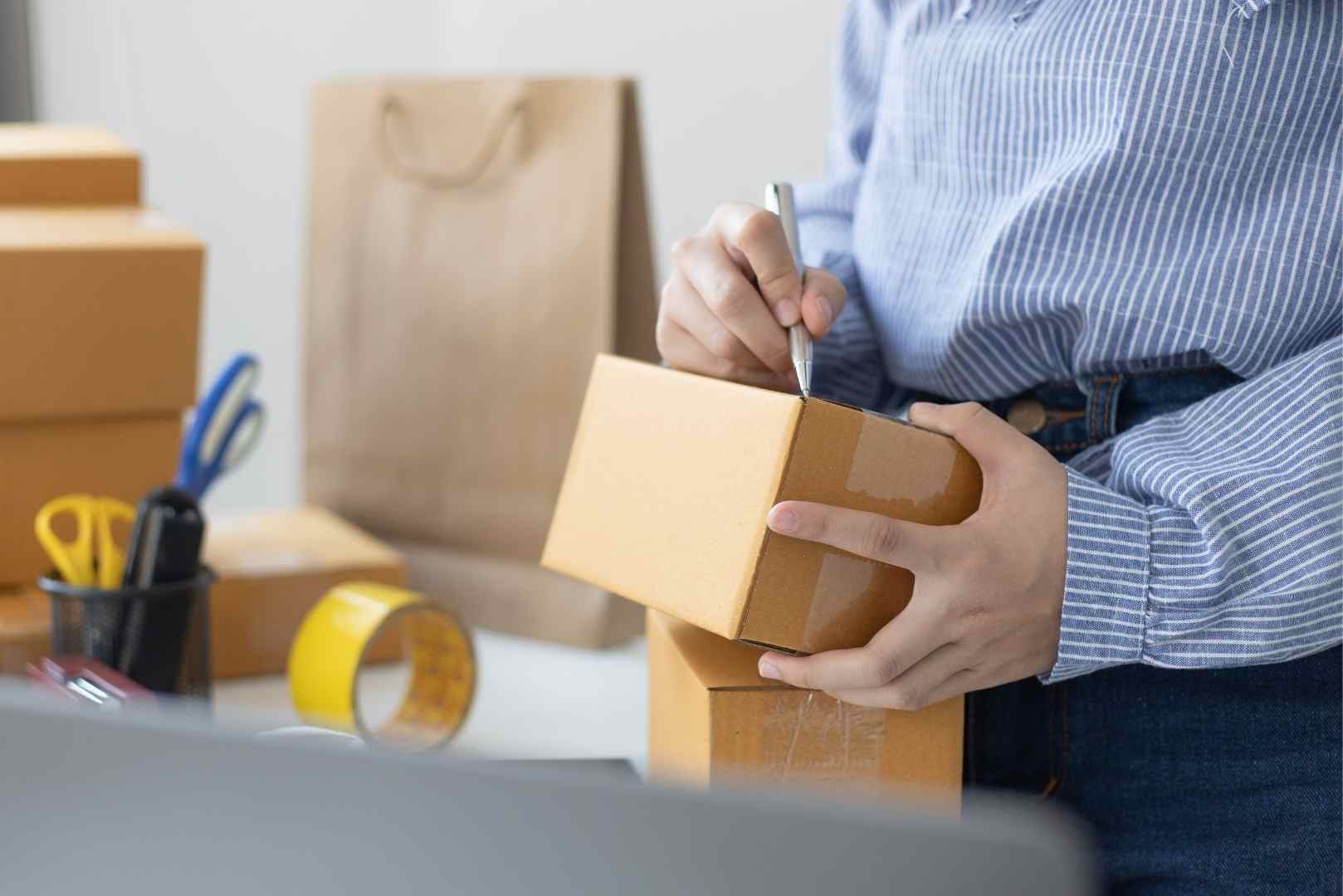 If you've decided to use Walmart Fulfillment Services for your own business, you'll probably want to start selling on this platform right away. By following these three steps, you'll be making money on Walmart.com in virtually no time at all.
Step 1: Join the Walmart Marketplace seller community
Before you can ship orders through Walmart Fulfillment Services, you'll need to go live on the Walmart Marketplace. You can fill out your application for the marketplace here.
Don't forget that Walmart requires specific information to complete the application — like your U.S. business tax ID and your EIN Verification Letter from the IRS. If you have all of this documentation ready, the application should only take 10 to 15 minutes to fill out.
Step 2: Set up your products in Walmart Seller Central
Once your application has been approved, it'll be time to set up your products in Walmart Seller Central. Note that there are a few stipulations for adding items to the seller center dashboard:
No products that are deemed perishable or regulated
No products with a shipping weight of more than 150 lbs.″
Maximum product dimensions for length = 108″
Maximum product dimensions for length + girth = 165″
Additionally, products shipped to Walmart fulfillment centers must be sent from within the contiguous United States — meaning you can't ship directly from an overseas supplier.
Step 3: Ship your inventory to a WFS facility
As mentioned above, all inventory you ship to a WFS facility must be sent from within the conterminous United States. While there could be room for this rule to change in the future, this remains the current protocol for all Walmart.com sellers.
Once your products have reached a Walmart fulfillment center, their team will store, pick, pack, and ship customer orders for you. They'll also handle all customer service issues on your behalf (including returns), for the ultimate in fulfillment ease and convenience.
Cost for using Walmart Fulfillment Services
Walmart Fulfillment Services is a cost-effective fulfillment solution for ecommerce sellers. Brands using WFS can ship and store any amount of inventory they want (without minimums or maximums). Likewise, there aren't any sign up or subscription fees you'll have to contend with.
Instead, WFS charges an order fulfillment fee based on the item's weight. For units that weigh less than 1 lb., you'll use the unit weight to determine the fee. If the unit weight is over 1 lb., you'll use either the unit weight or the dimensional weight (whichever is greater). To find the dimensional weight, take the unit volume (length x width x height) and divide by 139.
For further information, you can consult this page on WFS pricing structure, which gives a better breakdown of Walmart's fees — and includes a built-in calculator that'll run the numbers for you.
Along with these fulfillment fees, WFS charges a monthly storage fee based on an item's volume (in inches) and the length of time it is stored. Note that cubic feet comes into play here, which is equal to unit volume (length x width x height) divided by 1,728.
For products stored between January and September, the cost is $0.75 per cubic foot, per month. Products stored between October and December (i.e. peak season) cost $0.75 per cubic foot, per month when stored for up to 30 days. You'll need to add $1.50 per cubic foot, per month for items stored longer than 30 days. Anything stored for over 12 months has a flat rate of $7.50 per cubic foot, per month.
How to incorporate WFS into your ecommerce operations with Extensiv Order Manager
The easiest way to incorporate WFS into your ecommerce operations is with the help of a proficient inventory management software, like Extensiv Order Manager, WFS can be enabled for any new or existing Walmart sales channel.
What this means is, if you have a channel that's enabled for WFS with Walmart, Extensiv can connect to that store with new functionalities beyond the basic Walmart integration.

Features of Extensiv Order Manager for WFS
These new functionalities present a fantastic opportunity for Extensiv to support WFS sellers throughout the fulfillment process. In fact, Extensiv Order Manager for WFS has several key features:
Inventory Modules (i.e. Fulfilled by Walmart, or FBW)
Automatic inventory updates to match WFS inventory counts.
WFS workflows that create shipment plans tailored to Walmart distribution centers.
Profitability analytics on commissions, commission refunds, and commission adjustments — all pulled from the Walmart Reconciliation report.
Sales analytics and inventory data for FBW products to improve demand forecasting.