Whether a customer places an order online, by mail, or over the telephone, he or she expects nearly instant gratification. Delays or errors in order processing and order fulfillment are the leading cause of dissatisfied customers, followed by a customer service team that is unable or unwilling to offer an adequate solution.
Having a top-notch order fulfillment process makes all of the difference between satisfying current customers and capturing repeat business, and struggling to fulfill return and refund requests.
Ecommerce Fulfillment Challenges in 2023 and 2024
As the e-commerce landscape accelerates, so do the challenges for merchants and third-party logistics providers (3PLs). In 2023 and 2024, the sector is poised to face a unique set of obstacles that demand advanced solutions. What are the primary pain points for brands and 3PLs, and how can they navigate the increasingly complex fulfillment ecosystem?
Getting Visibility Across Multiple Sales Channels and Warehouse Locations
In a world where consumers shop across a myriad of digital platforms, maintaining visibility across all sales channels and warehouse locations is paramount. The struggle for a unified view leads to inventory discrepancies, overselling, and the inability to fulfill orders promptly. The question is, how can businesses leverage technology to gain crystal-clear visibility and stay ahead of demand?
Managing Increasingly Complex Fulfillment Needs
As customer expectations for rapid delivery and personalized service rise, fulfillment becomes increasingly complex. Brands and 3PLs now grapple with providing a seamless customer experience while managing a multitude of variables from shipping logistics to returns handling. What strategies can be employed to turn this complexity into a competitive advantage?
6 Ecommerce Fulfillment Strategies From 3PLs and Brands Doing the Work
successful fulfillment strategies are not just advantageous—they are essential. Here, we spotlight how various brands and 3PLs have harnessed Extensiv's solutions to overcome challenges and achieve remarkable results.
Bulu Group's Enhanced Labor Efficiency
When faced with complex warehouse operations, Bulu Group turned to Extensiv's comprehensive suite of tools. Implementing Extensiv 3PL Warehouse Manager, SmartScan, and Small Parcel Suite, Bulu Group not only increased labor efficiency by 25% but also halved their billing time, signifying a strategic triumph in fulfillment logistics.
Averitt Express's Cost-Control Mastery
Averitt Express's adoption of Extensiv 3PL Warehouse Manager and SmartScan exemplifies strategic cost management. By automating previously manual processes, Averitt slashed labor costs by 25% and saved 60 hours in picking time each day, demonstrating the cost-saving prowess of Extensiv's solutions.
Loot Crate's Order Accuracy Achievement
Loot Crate's switch to Extensiv Order Manager allowed the company to double its product line and improve order accuracy. By providing real-time inventory visibility across multiple warehouses, Extensiv facilitated a seamless fulfillment process that empowered Loot Crate to manage ecommerce orders fulfill its customer promise with precision.
Nomad Goods' Scaling Success
Nomad Goods' explosive growth from a Kickstarter campaign to a global brand was supported by Extensiv's robust order management capabilities, resulting in a 14.6% rise in Shopify orders and a 125% surge in Amazon order volume. This showcases Extensiv's ability for omnichannel fulfillment and scalability, driving growth and operational excellence.
Vincero Watches' Global Expansion
Vincero Watches, a luxury watch online business, harnessed the power of Extensiv Integration Manager to expand globally. With Extensiv's solutions, they managed to seamlessly connect their ecommerce platform with logistics providers, facilitating international growth and enabling them to reach customers worldwide with efficiency and reliability.
Verde Fulfillment's Eco-Friendly Efficiency
Verde Fulfillment, with a focus on environmentally sustainable ecommerce fulfillment, turned to Extensiv to align its sustainability goals with efficient fulfillment strategies. By adopting Extensiv Warehouse Manager, they achieved greater operational efficiency while maintaining their commitment to environmentally conscious practices.
5 Order Fulfillment Best Practices for 3PLs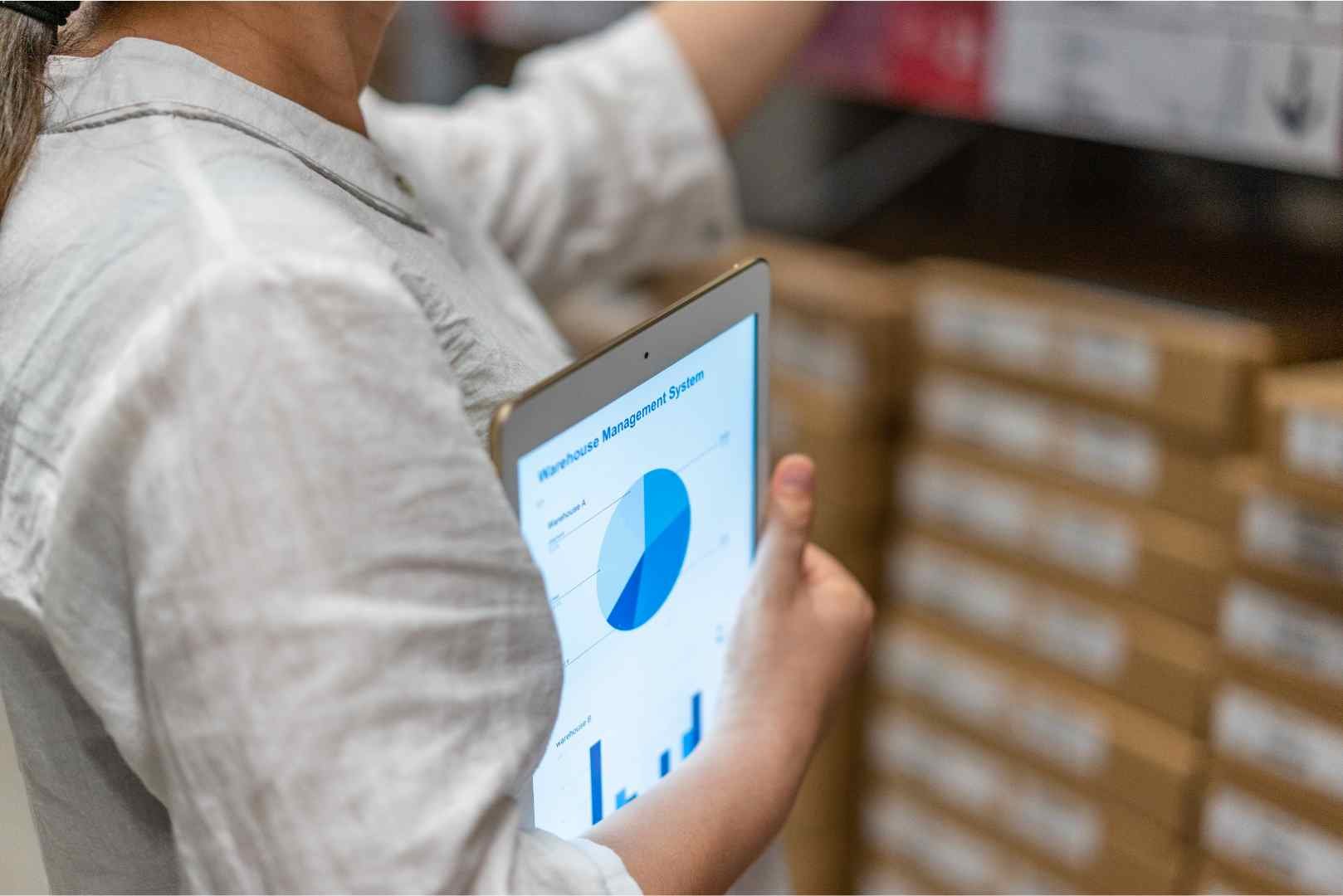 In the highly competitive world of ecommerce, 3PLs play a critical role in ensuring that consumers receive their orders quickly, accurately, and efficiently. As a 3PL, adopting best practices for order fulfillment can help you stay ahead of the competition, handle a wide range of SKUs, and provide exceptional service to your clients. In this section, we will explore several key practices that can elevate your order fulfillment processes, with a subtle focus on the benefits of Extensiv's solutions.
Strong Integrations
Seamless integration between your warehouse management system, order management platform, and ecommerce platforms like Amazon is essential for efficient order fulfillment. Strong integrations help reduce manual data entry, minimize the risk of human error, and speed up the entire fulfillment process. Consider adopting cloud-based, integrated solutions like Extensiv's suite of warehousing, inventory, and order management platforms, which connect easily with various sales channels and streamline data sharing.
Automated Processes
Automation can significantly improve the speed and accuracy of your order fulfillment processes, from picking and packing to shipping via carriers like USPS and handling same-day deliveries. Implementing technologies like mobile barcode scanning, pick-to-light systems, and automated packing stations can help reduce human error and increase overall efficiency. Extensiv's cloud-native platforms are designed to support the integration of such automated solutions, allowing your order fulfillment company to scale and adapt to the ever-evolving world of ecommerce.
Clear Inventory Visibility
Real-time inventory visibility is crucial for 3PLs, as it helps you maintain accurate stock levels, avoid stockouts, and reduce the likelihood of backorders. Ensure your order fulfillment system offers real-time inventory management and can be accessed from anywhere, at any time. Extensiv's cloud-based platforms provide up-to-date inventory information, empowering you to make informed decisions and provide accurate information to your expanding customer base.
Effective Communication
Maintaining open lines of communication with your ecommerce clients is critical for successful third-party fulfillment. Providing regular updates on inventory levels, order status, and any potential issues helps build trust and allows your clients to plan more effectively. Consider implementing a centralized dashboard or portal, like those offered by Extensiv, to streamline communication and provide real-time updates to your clients. Including a comprehensive FAQ section on your website can also help address common questions and concerns.
Continuous Improvement
In the fast-paced world of ecommerce, it's essential to continually evaluate and improve your order fulfillment model. Regularly review your performance metrics, identify areas for improvement, and implement changes to optimize efficiency and customer satisfaction. By leveraging Extensiv's advanced reporting and analytics features, you can gain valuable insights into your fulfillment operations, manage fluctuating order volumes, and make data-driven decisions for continuous improvement.
By adopting these best practices for order fulfillment, your 3PL business can provide a comprehensive fulfillment solution that not only meets customer expectations but also positively impacts your bottom line. Leveraging innovative technology solutions like those offered by Extensiv can help you achieve greater efficiency, scalability, and success in the ever-changing world of e-commerce.
The 3 Best Order Fulfillment Strategies for Ecommerce Brands: Drop Shipping, In-House, and 3PL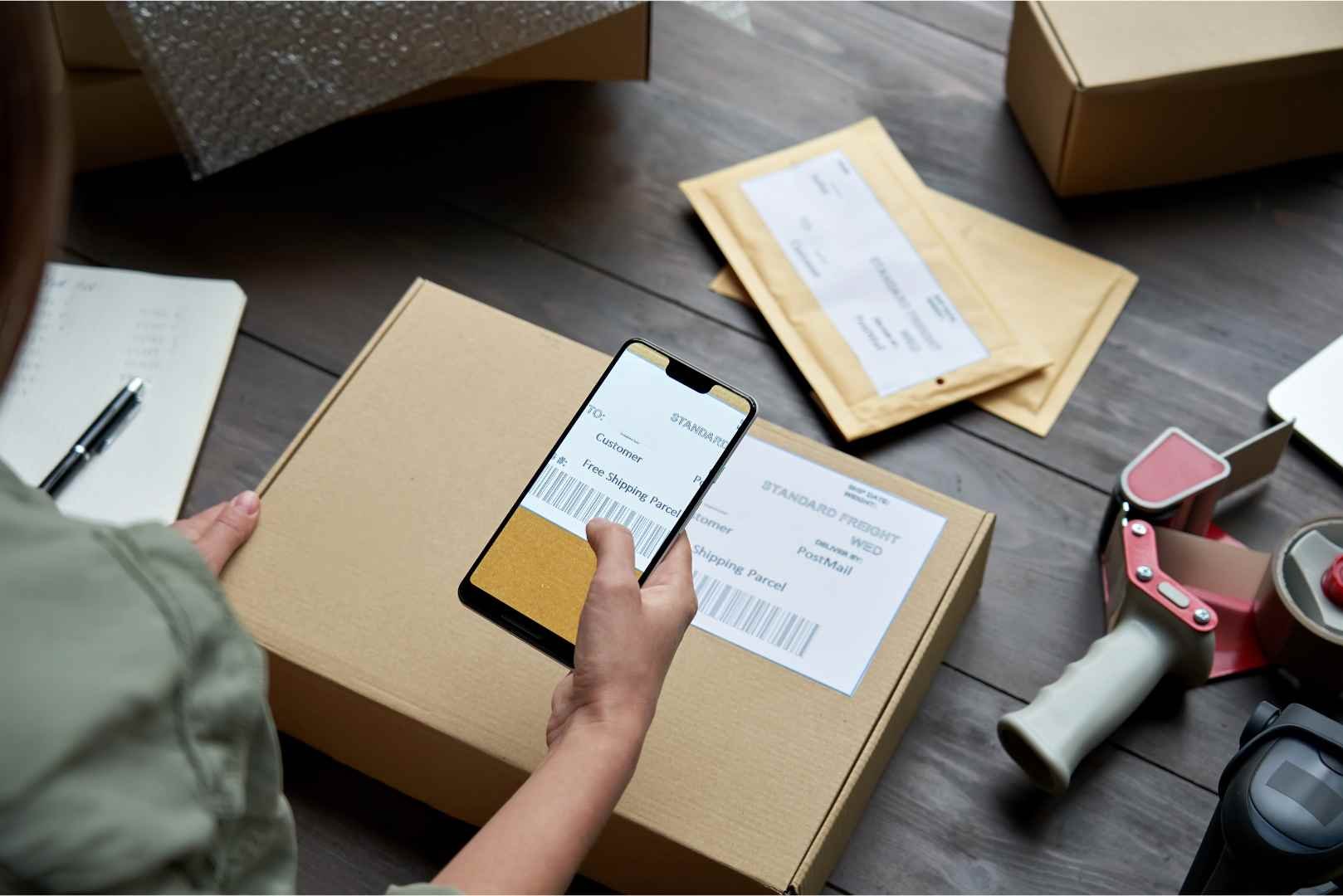 There are three ways in which a company fulfills ecommerce and other orders: by hiring and utilizing in-house staff, drop shipping from its suppliers (see our guide on questions to ask drop shipping suppliers here), and outsourcing to a 3PL fulfillment operation. Each of these methods has its benefits and drawbacks, and one method may be better suited to the needs of a particular business than the other two.
Drop Shipping
The micropreneur or ultra-small ecommerce company may depend on drop shipping. Having a drop shipping arrangement with its vendors eliminates the need to have a facility and manpower to receive, shelve, and then ship goods.
Eliminating inventory on hand also saves money for the business that is located in a state or province that levies an inventory tax. Drop shipping is an excellent fulfillment method for a home-based business, a business that lacks inventory storage or warehouse space, or one that is located in an area that is difficult for large trucks to navigate. Trucking firms charge additional fees if deliveries or pickups require a liftgate, inside delivery, or have no loading dock available. Drop shipments avoid inbound freight accessorial fees.
Drop Shipping Challenges
There are several downsides to drop shipping, however. The first is that the shipper has no control over the process. A retailer has to depend on the capabilities of his or her vendors; if a vendor hires staff that is inattentive in picking the product, packaging, or labeling, then that retailer's customer is likely to receive a package that contains the wrong product or one that is damaged. In order to correct the problem, the retailer will have to issue a return goods authorization, reorder the correct product from the vendor, pay for reshipment, and then negotiate a credit from the vendor on the original shipment.
In addition, if a vendor is unethical, he or she may steal the retailer's mailing list and begin marketing directly to those customers the retailer has brought in. After all, the vendor has immediate access to the customer's name, address, contact email, telephone number, and the type of merchandise they have purchased.
A second downside to drop shipping is that the retailer must wait until a minimum order quantity or value is reached before they are able to fulfill the initial customer order. This can cause undue delays for the first customer who has made a purchase and create havoc during peak ordering times such as the holiday season. Orders that require a 3- to 6-week delivery window are orders that are likely to be canceled.
Finally, many vendors will not drop ship. This reduces the number of wholesale opportunities that are available to the retailer, which also limits the ability to negotiate the best prices or capture the widest selection of merchandise.
In-House Fulfillment
A second order fulfillment option is for the retailer to perform these duties in-house. This requires the business to hire staffers who have shipping and receiving experience. This also requires having warehouse space for storing inventory and purchasing and storing shipping materials such as boxes, crates, pallets, packing peanuts, bubble wrap, and tape. In addition, there may also be a need to purchase or rent material handling equipment.
In-house ecommerce order fulfillment affords the retailer more control over the fulfillment process and creates a closer alignment between order entry, merchandise procurement, and order fulfillment. Products can be inspected upon receipt for damage and to ensure the correct materials have come in. Pick and pack functions can be closely supervised to ensure those materials go out in good order. Any returns processing or mis-shipments can be resolved in days, with the retailer taking full responsibility for correcting the error. In-house shipping streamlines the ecommerce order fulfillment process and ensures the more timely delivery of products.
In-House Fulfillment Challenges
In-house shipping increases a business' overhead expenses, sometimes dramatically. Creating a pick and pack area involves installing heavy duty shelving and well-marked storage containers that are logically organized and easily accessible to employees.
If a business begins to grow and offer more merchandise, its warehouse space requirements will also grow. As the retail operation becomes larger, there may be a need for material handling equipment such as a pallet jack, forklift, or scissor lift. Whether these are purchased or rented, the per month cost can easily slash the profit margin of a small business.
The shipping area will also need to have specialized shipping software and hardware installed. Freight carriers today make use of bar coded labels to track shipments, and these require a specialized bar code printer and barcode software to create. Both FedEx and UPS also communicate via specialized software with the shipper to schedule pick ups and calculate invoices.
Additional safety mechanisms, procedures, and training must also be implemented. "Struck by" incidents–those that involve an employee being hit by a falling object or moving vehicle–as well as injuries caused by improper lifting, are the most expensive safety issues that businesses doing in-house shipping face.
Training employees to safely use material handling equipment, to lift and move heavy boxes, and to maintain a safe shipping environment not only takes time and effort, it is required by OSHA. The cost of workers compensation insurance also increases with the presence of an in-house shipping area, as the probability of accidents and injuries goes up with this function. Warehouse work is one of the top 14 occupations listed by the CDC as having the most work-related injuries.
One final drawback of a business doing its own shipping is that it will have to negotiate freight rates with each of its carriers, often on an annual basis. Freight haulers often contract on an annual basis and calculate rates and discounts based on prior year volume. Small businesses who are just beginning to ship greater quantities of goods have little negotiating power as they have no history they can leverage.
If current year shipments have skyrocketed compared to the previous year, the in-house shipper may be paying too much for outbound freight. In addition, if a retailer uses an LTL or TL trucking firm periodically, they are likely to be charged the retail cost to ship. Shipping costs for small shippers can bounce depending on current and projected cost of fuel; larger shippers often are provided a cushion against gas price spikes.
Outsourcing to 3PLs
A third solution to the order fulfillment challenge is to outsource the order fulfillment process to a specialty firm, also known as outsourcing to third-party logistics. The ecommerce order fulfillment enterprise is just that–a business whose sole purpose is to receive goods from various vendors, store goods, pick, pack, and ship goods, for one or several wholesale and retail businesses.
Order fulfillment businesses are often located in areas that are logistically favorable, close to major highways or near rail lines. These enterprise parks tend to be low rent and low tax as they are strictly industrial in nature, which reduces overall operational costs for the fulfillment provider. Because a fulfillment operation is, in essence, a distribution center, it will be set up with the storage and shipping supplies and equipment that is needed for order fulfillment for products ranging in size from a diamond ring to a spinet piano. A fulfillment operation calculates its fees based on the amount of space a business requires, the amount of handling each unit received in and shipped out demands, the volume of goods returned, and the cost to integrate fulfillment with order entry and transfer. These costs vary from client to client and depend heavily on the quantity of goods a retailer handles.
3PL Fulfillment Challenges
While the logistics are obviously optimized with a 3PL, the primary obstacle to outsourcing to a specialist for a very small or start-up business are the initial integration costs. It may require $1000.00 or more to integrate the order fulfillment center's software with that of the client company. It may also be difficult for the client company to estimate their space needs, especially during a product launch.
Find a Fulfillment Partner with Extensiv
In today's competitive ecommerce landscape, finding the right fulfillment partner is crucial for brands and 3PLs. The traditional process of selecting a 3PL can be time-consuming, unreliable, and inefficient. As ecommerce merchants look to build dynamic fulfillment networks utilizing multiple geographically dispersed 3PLs, the need for a streamlined partner discovery process becomes increasingly important. Extensiv's Fulfillment Marketplace offers a solution that simplifies the search for a trusted 3PL, ensuring that brands can scale efficiently and cost-effectively.
Introducing Extensiv Fulfillment Marketplace
In the rapidly evolving world of ecommerce, finding the right fulfillment partner is crucial for growth-oriented merchants. Traditional methods of searching for and evaluating 3PL providers can be time-consuming, unreliable, and inefficient. That's where Extensiv Fulfillment Marketplace comes in, offering a game-changing solution to streamline the process of discovering and partnering with 3PLs that meet your unique requirements.
Extensiv Fulfillment Marketplace is a free, online directory that simplifies the search for a 3PL partner by providing a curated list of trusted, high-performing 3PLs across various service verticals in the United States, Canada, and strategic international locations. You can easily filter your search by categories such as "Preferred Regions," "Ecommerce Services," and "Additional Services," ensuring you find a partner that matches your specific needs.
By connecting brands with multiple, geographically dispersed 3PLs, the marketplace allows you to build a dynamic fulfillment network that optimizes efficiency and reduces costs. Moreover, with seamless integration to Extensiv Order Manager, you'll maintain visibility and control over your inventory, order routing, and stock replenishment, regardless of the number of warehouse locations or partners.
The platform's intuitive discovery experience enables you to enter your information once and receive bids from multiple prequalified 3PLs, making the selection process more efficient. As a result, you can expect to find suitable partners more quickly, improve fulfillment services, and ultimately increase customer satisfaction.
Don't let the traditional challenges of finding a 3PL partner hold your business back. Explore Extensiv Fulfillment Marketplace and revolutionize your ecommerce fulfillment strategy. Visit our Fulfillment Marketplace today and discover the perfect 3PL partner to support your growth journey.