3PL Best Practices
Five Must-Have Extensiv Integrations Looking to Do Ecommerce Fulfillment
The rise of omnichannel and ecommerce fulfillment has placed today's 3PL warehouses under pressure to support their customers wherever they sell – especially online. The ability to keep 3PL ecommerce fulfillment customers satisfied falls squarely on the primary technology platform warehouses use for their cloud based warehouse management (WMS).
Extensiv strongly believes that a fully integrated WMS should serve as the backbone for a 3PL's entire organization - from the floor, to the back office, to the customers – all in one place. Using standalone software, like Excel, to manage different parts of the warehouse, or relying on an on-premises WMS is simply unsustainable as a 3PL grows. Additionally, a disjointed or unconnected 3PL forces their staff to work harder on routine tasks that could be automated by integrating other systems.

As the most trusted leader in cloud-based WMS solutions to over 1000 warehouses, Extensiv understands how a comprehensive WMS must be able to integrate seamlessly with the following five technologies to support ecommerce fulfillment for growing 3PLs.
1. Shopping Carts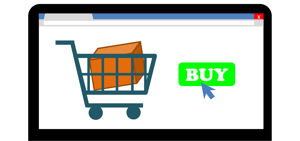 With the rise of online sales, customers of 3PL warehouses will require the expertise of their 3PL to integrate with all of the leading shopping carts and help them grow their ecommerce business.

A well-connected WMS can integrate with the most popular shopping carts, so that 3PLs can start receiving customer orders immediately and eliminate tedious manual order entry. With inventory data going back and forth from the shopping cart to the WMS, stock-outs and manual entry errors can be avoided. A 3PL's WMS should also be flexible enough to create custom integrations with lesser known or proprietary shopping carts via REST API.
2. Small Parcel Packing & Shipping
Picking, packing and shipping can be labor-intensive and error-prone when you're shipping hundreds of orders to individual recipients a day. Plus, with a direct connection to shopping carts, you can streamline your ecommerce fulfillment center from order to shipping, hands-free.

An intuitive WMS should be able to integrate with systems that are designed to automate these manual tasks. Your WMS should offer master pick tickets for efficient picking, hands-free packing with order verification, direct access to a 3PL's shipping partners, automatic label printing without re-typing addresses, and the ability to shop for the best shipping rates, all in one interface.
3. Billing Software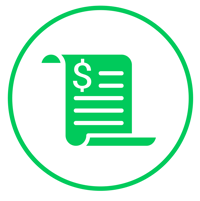 With different logistics service agreements, thousands of billable events, and varying billing cycles, 3PLs require a WMS that is specifically designed to invoice each customer both quickly and accurately.

A comprehensive WMS should be able to integrate seamlessly with billing software, automatically send invoice detail and billing reports, capture different billing workflows for various services charges on an individual customer basis, reduce billing time to hours, not weeks, and reduce your cash to hand cycle for more cash on-hand to run your 3PL.
4. Mobile Barcode Scanners
Mobile scanners enable employees on the warehouse floor to count inventory accurately, process SKUs quickly, and provide inventory visibility for customers with little on-site training. With a dedication to efficiency and cutting-edge technology, this can be the competitive differentiator that can help attract and retain customers.

3PLs must have a WMS that integrates with mobile barcode devices in real-time to ensure accurate and efficient pick and pack processes and workflows. Such tight integrations will ensure that accurate data is available instantly, while providing 3PLs with the ability to compile and archive data from a single, centralized location.
5. Customer Communications
Providing outstanding service to every customer should be a 3PL's number one mission. One of the best ways to keep customers happy is to make sure they are fully informed about their inventory.

A comprehensive WMS should be able to deliver this via a permissions-based customer portal, comprehensive reporting, automatic notifications of key warehouse events (e.g., low inventory levels) and real-time shipment delivery statuses.


We hope our list of "Must-Have Integrations for 3PLs looking to do Ecommerce Fulfillment" will help you choose the type of WMS software that will enable you to grow and scale your warehouse in ecommerce. For more insights, we invite you to download our "Practice Guide to Growing Your 3PL Warehouse" – or to contact us for a demo of our software today.
---
What does 2019 have in store for the 3PL Industry?
In our upcoming 2019 State of Third-Party Logistics Industry report, Extensiv will be sharing how 3PL warehouses can optimize their operations and grow in omnichannel fulfillment by leveraging technology - focusing specifically on helping solve the five biggest challenges facing warehouse operations today.

Sign up to receive early access, and we'll send the report straight to your inbox as soon as it's available.