Navigating the Future of Warehousing
Welcome to the fifth annual State of the Third-Party Logistics Industry Report.
Before the COVID-19 pandemic, many people took the supply chain for granted. In fact, many people didn't think of the logistics industry much at all. The New York Times even confessed to not having a logistics newsbeat before the pandemic. Today, manufacturers, warehouses, transportation providers, distribution centers, and retailers are all topics of mainstream media. Times are changing—so is the supply chain.
Now that the logistics industry has everyone's attention, what does 2022 have in store for third-party logistics (3PLs) businesses, warehouses, and their partners?
Download the full report to learn about our top predictions and recommendations for how 3PL warehouses can thrive in a quickly transforming marketplace.
What Does 2022 Have in Store for 3PLS?
From combatting supply chain disruptions and creating new omnichannel fulfillment strategies to benefitting from the evolution of 3PLs, 4PLs, and cutting-edge technologies, 2022 could be one of the most important years ever for businesses looking to play a pivotal role in how consumers receive goods. With 3PLs at the heart of the supply chain, their success will help expand new markets, grow emerging brands, and continue to inspire the rapid growth of today's supply chain.
Is your 3PL warehouse prepared?

Supply Chain Disruptions
Disruptions to the supply chain aren't over yet. It is predicted that supply chain issues facing the United States will continue into 2022—citing demand as one of the top contributors. The Ports of Los Angeles and Long Beach, which account for 40% of shipping containers entering the U.S., have already started operating 24/7 to relieve supply chain bottlenecks. But with labor shortages in both warehousing and transportation, are consumers looking at something similar—or more disruptive than—the 2020 toilet paper shortage?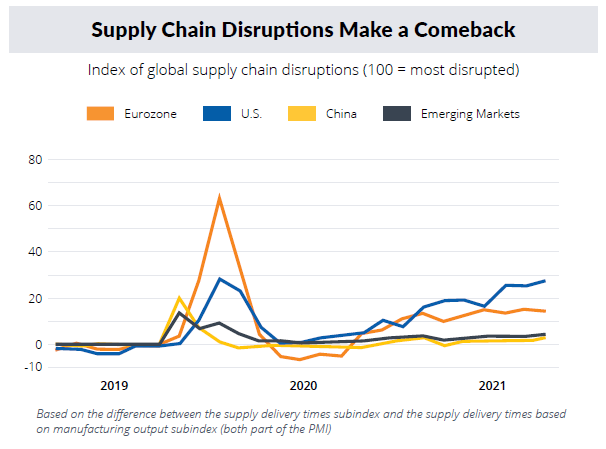 How can 3PLs help customers overcome supply chain disruptions?
3PL warehouses are key stakeholders and advocates for their customers when it comes to mitigating supply chain risks.
Learn what best practices we recommend to help 3PLs offer visibility, supply chain transparency, and insights into future challenges or issues to their customers.

Omnichannel Fulfillment
Omnichannel fulfillment may be one of the biggest buzzwords of 2021. Pre-pandemic, 3PL warehouses were focused on diversifying fulfillment for ecommerce—especially business-to-business (B2B) providers looking to capitalize on the rise of online shoppers. (And with good reason!) This surge is expected to continue through 2022 with retail ecommerce revenue predicted to reach $502.5 billion.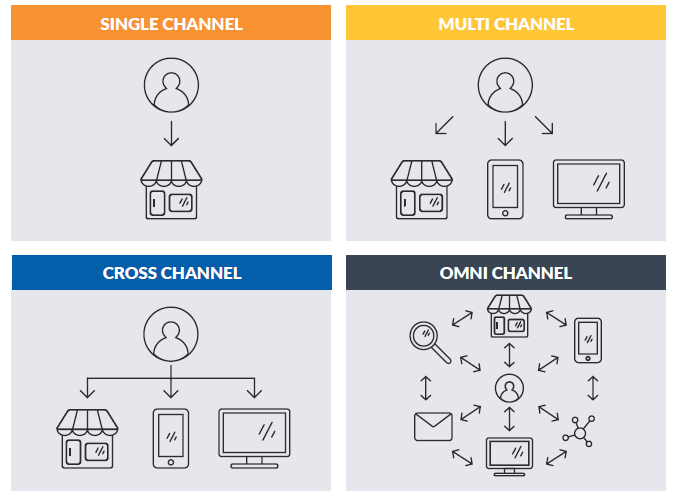 How Can 3PLs help customers with omnichannel fulfillment?
3PL warehouses looking to position themselves as partners for their customers' multimarketplace strategies will need to prepare to meet these demands head-on—making omnichannel fulfillment one of the biggest opportunities for 3PLs.
Learn how your warehouse can implement or enhance your customer's strategies.

Evolution of 3PL & 4PL Services
With a quickly shifting marketplace, many companies are finding it increasingly difficult to navigate the intricacies of the supply chain. This has led to many businesses looking to outsource their logistics needs to third-party logistics warehouses and transportation providers. In 2021, users of 3PL services reported that 40% of their total logistics expenditures were related to outsourcing. Much of this growth can be directly correlated to the rise of the ecommerce industry. Considering this push of online sales, expectations for the global third-party logistics market are expected to be valued at $1.1 trillion over the next six years.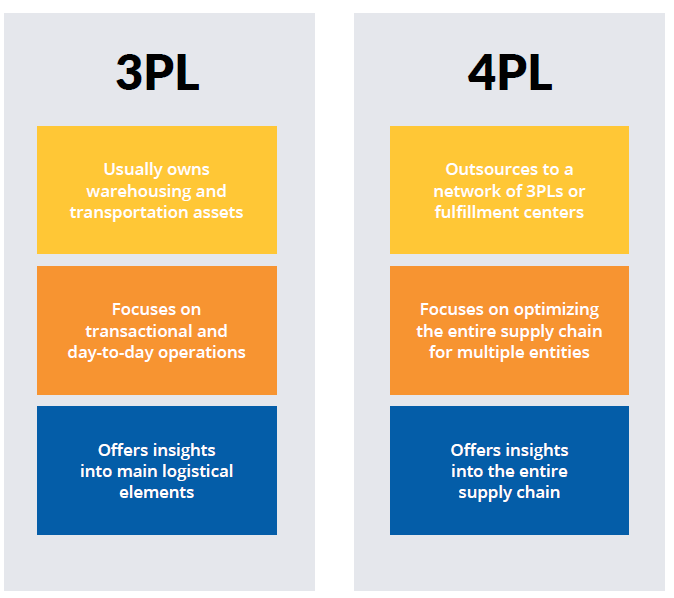 How Can 3PLs Help Customers by Creating or Using 4PL Networks?
Due to the level of sophistication in today's supply chain, many 3PL providers are looking to collaborate with other warehouses to help create integrated ecosystems—do you already have a plan in place?
Download the State of the Third-Party Industry Report to learn why 3PLs are more important than ever.

Supply Chain Technology

Once again, warehouse management system (WMS) software topped the list of most implemented technology for 3PLs at 84% in the Third-Party Logistics Benchmark Report. The top reason for implementing a WMS was the need for real-time inventory tracking and management (81%). Leveraging WMS technology isn't new or a surprise for those looking to enhance operational prowess—including real-time inventory visibility, efficiency, order accuracy, reporting, labor productivity, automated billing, and more. Yet, there seems to be a digital transformation within the supply chain towards cloud-based technology.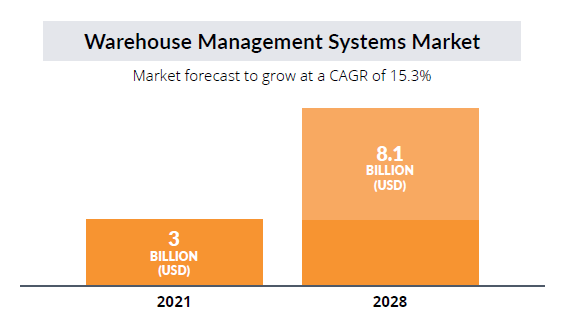 How Can 3PLs Help Customers with Cutting-Edge Technology?
While cloud-based warehouse management systems are not new to the marketplace, there is an anticipated increase in the WMS market due to consumer demand and ecommerce trends.
3PLs must be ready and prepared to meet new consumer trends in order to meet their customer needs which means using best in breed warehouse technology and integrations. Are you prepared?

Conclusion
Logistics has always been essential to the supply chain. Once a hidden industry of service, it is now a topic for highly notable news stories from package delivery delays, congested ports, or what Amazon is doing next. Yet, as the heart of the supply chain, logistics is transforming an industry with 3PL warehouses at the epicenter.

As the lifeline for many of their customers' businesses, 3PLs keep the flow of the supply chain running. They help businesses through disruptions and evolve new selling channels. 3PLs also advance their own businesses and fulfillment channels to meet the needs of their growing customer base. It is also a space for innovation and new technology.

Whether it's through process automation, customer-centric fulfillment strategies, change management, or re-evaluated fulfillment networks, 3PLs are transforming the way consumers receive goods. For 3PL warehouses looking to drive innovation, build a profitable business, and accelerate change—the time is now. With a rapidly shifting marketplace, 3PLs have an opportunity to make 2022 their most inventive year ever.