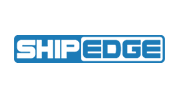 Shipedge
Shipedge is a web-based Order Management and Warehouse Management Systems, helping companies create efficient order fulfillment managing one or multiple warehouse (fulfillment networks). Other modules include Returns & Exchanges, Multi-carrier shipping, Supply management, Multi-channel Integrations, Order Routing, 3PL Billing, Mobile WMS apps and much more.
Shipedge's Order Management Solution (OMS) connects all possible inventory sources to many online selling channels. We route orders based on inventory locations - including stores, warehouses, drop shippers, and cross-docking. Shipedge's Warehouse Management System (WMS) is designed for eCommerce Fulfillment Centers running single or multi-tenant operations.
No extra fees.
All order sources are included with all plans.
---
Choose a destination to integrate with Shipedge
Choose a source to integrate with Shipedge
110+ Ecommerce Integrations, 80+ EDI Retail Partners, 90+ Warehouse Systems, 1000+ 3PL Integrations, Millions of Orders!
"3PL Central has taken a pivotal role in our growth — which was 247%. We are at maximum efficiency, 99.9% inventory accuracy, and customers are ecstatic."
— LMS Logistics Solutions
"3PL Central has taken a pivotal role in our growth — which was 247%. We are at maximum efficiency, 99.9% inventory accuracy, and customers are ecstatic."
— LMS Logistics Solutions