RF Pathways Integration
Automation Associates Inc. is a warehouse automation and inventory control solutions company that helps companies improve decision making and operational efficiency through our time proven warehouse management software called RF Pathways ™.
Their product's effectiveness is the result of being engineered and refined by warehouse management experts with deep client side experience. This is one of the many reasons why we are different than other warehouse management system providers today.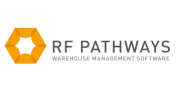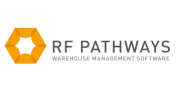 About Extensiv's RF Pathways Integration
Order Destination Integration Functions Supported:
Sales Order Download from Order Sources to Integration Manager
Sales Order Delivery from Integration Manager to RF Pathways
Shipment Tracking and Inventory from RF Pathways to Integration Manager
Shipment Tracking and Inventory from Integration Manager to Order Source
Choose a destination to integrate with RF Pathways
Choose a source to integrate with RF Pathways
110+ Ecommerce Integrations, 80+ EDI Retail Partners, 90+ Warehouse Systems, 1000+ 3PL Integrations, Millions of Orders!
As a developer, a part of my job is to find solutions for our clients to get orders to our fulfillment house quickly. [Integration Manager] provides a seamless way for clients to connect their shopping carts to [Integration Manager] and start sending us orders within minutes of signing up! ...The folks at [Extensiv] are extremely helpful!
— Hasina Hai
DEVOPS SUPERVISOR AT MOULTON LOGISTICS MANAGEMENT
We had a lot of difficulties finding an ERP and 3PL software that integrated with each other. [Extensiv Integration Manager] stepped in and bridged that gap for us. They completed a complicated integration quickly and affordably. Their customer service was off the charts. Any issue that has arisen has been dealt with swiftly and effectively. 10/10.
— Jack Fallon
CROSS PATH CAPITAL, LLC
[Extensiv] is a necessary addition to our business. We need [Extensiv] for our business and they can be very responsive, accommodating and flexible. These guys are techy and not sales people so you get what you pay for - in a good way. They're not over promising and under delivering.
Fantastic overall. It is a great software program for us. I am very happy with how straight forward and user friendly it is! Easy setting up ship methods, editing orders, getting into and editing carts, whitelisting, and blacklisting products. Too many pros to list.
— Jose L.
HELP DESK SYSTEMS ADMIN
Great software and excellent support. We are utilizing [Extensiv] as a 3PL. I have no complaints. Pros: Easy of use, efficient and immediate support, diversity in options.
— John Jason L.
LEAD TECHNICAL ANALYST
Very useful for what we're doing. Helps us sell across many sales channels easily.