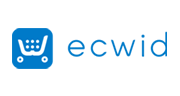 Ecwid
Ecwid is an e-commerce platform that enables individuals and businesses to add a full-featured store to any existing website while preserving its design. It can be integrated into any online website, mobile site, or social network. It helps merchants converge their offline and online sales through its POS and mobile POS integration, so they cansell their products anywhere, at any time, and from any device. Ecwid provides online selling solutions for small businesses and enables them to establish a digital storefront in a matter of hours. It also offers merchants access to key marketplaces, including Amazon and Google.
No extra fees.
All order sources are included with all plans.
---
Choose a destination to integrate with Ecwid
Choose a source to integrate with Ecwid
110+ Ecommerce Integrations, 80+ EDI Retail Partners, 90+ Warehouse Systems, 1000+ 3PL Integrations, Millions of Orders!
"3PL Central has taken a pivotal role in our growth — which was 247%. We are at maximum efficiency, 99.9% inventory accuracy, and customers are ecstatic."
— LMS Logistics Solutions
"3PL Central has taken a pivotal role in our growth — which was 247%. We are at maximum efficiency, 99.9% inventory accuracy, and customers are ecstatic."
— LMS Logistics Solutions