Amazon provides small business owners with an opportunity to create a new revenue stream by leveraging Amazon's various levers. In saying that small business owners are still required to do a few things but using Amazon can provide a cost effective way of growing your business.
The business owner's responsibility
Firstly, the business owner needs to do some research. You need to determine which category is a viable opportunity via diligence. What are the top selling products in that category and what materials are required to create these products? The opportunity is to take market share away from an incumbent seller without entering a price war or taking a very small amount of profit per sale of product. Is there a possibility to create a profitable product while being competitive against other sellers? The most important thing to do while doing your research is thinking about everything that can go wrong with your product launch before investing a large amount of capital into your idea. Thus making sure you are entering the right market that is profitable is important.
Once you have done all of your diligence you will need to ensure that your products information are optimized and contain notable differences to what is seen with other products seen in the specific category. The differentiation (different keywords, content and different images) will ensure that your products will create interest when customers are shopping in the category in which your product are found.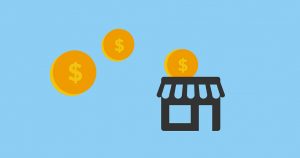 Post launch
Remember that once you have launched onto the marketplace, the environment is going to capitalize on your mistakes which could lead to a financial impact on your business. If you are a small seller, it is very much a "pay to play" market and thus you need to consider pricing, logistics as investments into growing your business. The hyper-competitive nature of the marketplace is both deeply rewarding for sellers that plan properly or a nightmare of pain when things go wrong.
Using Amazon for insights and being found by customers
Amazon provides analytics that provide marketplace sellers with insights on their strategy. The Detail Page Sales and Traffic by Parent Item, and most importantly, sessions along with unit session percentage are all available to you and should be used once you have had sales on Amazon.
Listing on Amazon ensures that you are visible on a platform that is used by 55% of US customers looking to purchase a product. Not listing on Amazon is a bad idea as you are negatively impacting your business by not being on the platform where customers spend lots of time and money when making purchases. Being on Amazon also provides your business with social proof which is an important element in gaining trust from customers who have not yet purchased from your business. Remember that Amazon has millions of products so using Fulfillment by Amazon and other Amazon tools such as seller fulfilled prime is important to consider when starting your business.

Amazon is the option to scale
For your product to be visible to Amazon customers you have to be a Fulfillment by Amazon (FBA) merchant, without it there is a large chance that your efforts will lead to nothing. By using FBA you are able to generate traction, ensure that your listings are boosted via the Amazon search algorithms and ensure that your listings are seen by Amazon's most frequent customers referred to as the Amazon Prime members.
You are also able to use FBA as a way to test selling on other marketplaces by using FBA for non-Amazon orders. I believe using FBA for non-Amazon orders (Multi-channel Fulfillment) is a solid fulfillment option if you have the margins for it. However, just understand that it will be branded in Amazon boxes. It is a great way to test selling outside Amazon without building your own fulfillment center or having to invest in a third-party logistics warehouse.
In Conclusion
Amazon provides small businesses with an opportunity that did not exist 10 years ago. You can create a new revenue stream and use parts of Amazon to minimize your investment into growing your business.