As a businessman, it's my responsibility to explore all the possibilities that my investment is or is not living up to its potential. When getting involved with Amazon.com and specifically the selling channel of Fullment By Amazon, equal amounts of possibility exist for making and losing money through this business model. So how do we identify how it is that a business could be losing money? Here are 3 ways you're losing money as an Amazon seller and how to turn it all around:

FBA STOCK
If your stock that has been sent into the Fulfillment by Amazon system is running low or stocking out, you could literally be losing thousands of dollars in potential sales. Even worse is that once you do stock out, your competition is not only gaining the benefit of making the sales, they are also gaining the potential of retaining the customer for future orders and reviews.
Solution - Don't say "duh" when addressing this issue. Simply stating that sending more inventory to FBA is how you keep from stocking out is only a little portion of the problem. Remember- the FBA system is in place for Amazon to quickly and easily make money off of products that they store, fulfill through orders and then take a hefty chunk of your profits for that product. Let's also not forget that a stockpile of widgets teetering over in an Amazon warehouse while collecting dust is a losing proposition for you. Not only do you have capital tied up in that inventory, but Amazon is going to charge you a few pennies for each one that sits there over a period of time. Yes, you have to send enough product to not allow it to stock out while the next shipment is processing in, but you have to have a plan to still sell the existing products at a profit.Treat each product as it's own separate business and stop falling back on excuses. My favorite one is; "We will keep offering that product at as a loss-leader". Meh.
LOSING THE BUY BOX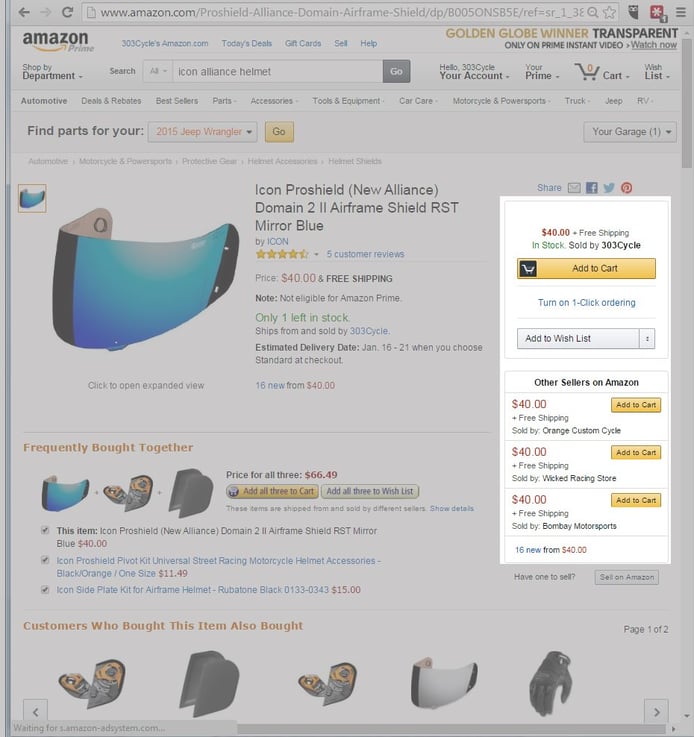 The Amazon Buy Box is a key ingredient to productive and repetitive sales on Amazon. If you are not "winning" the buy box, then you are losing sales. What goes into having your particular product featured? Several factors are taken into account such as your store ranking, feedback, product price (but price is not always the most important factor) to determine who gets the coveted spot. If you don't have the buy box, then you're simply "everyone else", a dot on a map of dots, a face in the crowd.
Solution - This is a 3-step solution.
Step 1 - Do a thorough and painful audit of your entire customer service and order fulfillment system. Everything is to be scrutinized, from customer feedback, to your on-time shipment rate, to how fast you answer and process return requests to how many A-Z claims you have won and lost (and how many you get in the first place).
Step 2 - Use a repricer. If you've only got 3 products on Amazon FBA then it's not terribly difficult to watch and maintain them day in and day out. Equally so if you are the only one selling said product. Without competition (for now) you're the king of the castle. Now add 300 products to that total and you are looking at a nightmare of calculations, daily adjustments, research into competitors, etc.. Do yourself a favor and spend the money (yes, I'm aware that you already pay a lot of money to do this on amazon) and get yourself a repricing system working for you. All boiled down-- this allows you to set minimum and maximum prices for each individual product (called "floor" and "ceiling" prices) and then watch the magic happen. True, sometimes it's not about the price and your competitor may also be using a repricer against you, which is why amazon uses multi-tiered criteria to determine who "wins" and gets that buy box.
Step 3 - Go back to step 1.
NO POSITIVE REVIEWS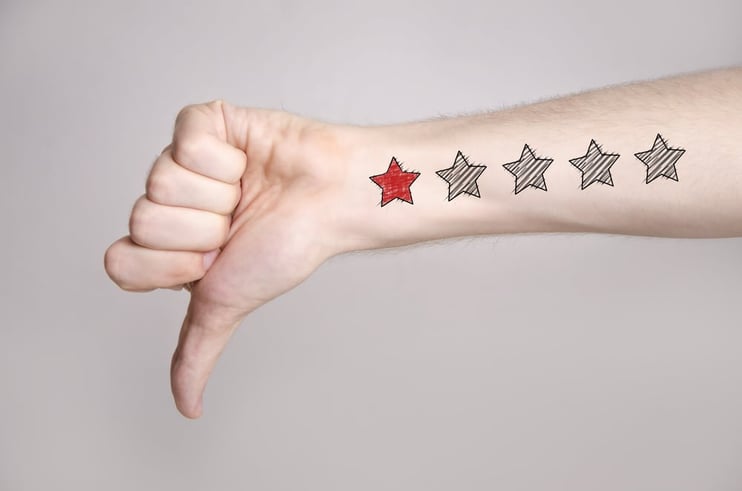 Think of positive reviews on Amazon.com as fresh oxygen beling delivered to the vital organs of your business. While it's essential to have all your organs strong and healthy, they won't be for long without that constant supply of oxygen to keep them so. Inventory is the fuel that keeps the business going while new, relevant, positive reviews represent the deep cleansing breath that keeps it all alive. If reviews have stopped or have turned for the worst, then it is up to you do do something about it--quickly.
Solution - Audit your feedback constantly. There's no excuse and you can do it right from Seller Central. For your seller reviews, go through each one and see what is irking your customers. If you see a problem then fix it--fast. If it in any way does not meet the proper criteria as a seller feedback (for instance, if it is a product review, or uses unfair or bad language, etc). It is not difficult to have incorrect feedback removed and many times the automated system does it right away, but you MUST report it before they remove anything.
For your product reviews, there's nothing you can do about changing the wording of a review short of contacting the customer directly. If you really feel that a verified purchase review has misrepresented your product then you have nothing to lose by trying. A non-verified purchase (each review will say if it is) can be disputed with Amazon directly, but is handled case by case by a live person (at the time of this writing). Either way--reviews are important. Watch them and fix problems before they become an epidemic.
So there you have it. Three problems that can lead to a massive hemorrhage of funds from your FBA business model and the solutions that can remedy them. Attention to detail is paramount with this so unfortunately there are no short cuts. Accept the responsibility and maximize your potential--remembering always that there is one constant--win or lose, Amazon always makes money.