Lower shipping costs are the foundation for optimized order fulfillment and increased cash flow for your ecommerce business. Plus, lower rates create a much better customer experience, meaning it's likely you'll see more consistent sales (and more retention) over the long term.
Keep reading to learn about the top cost strategies you can implement for faster, cheaper shipping across the board.
What Are the Main Categories Associated with Shipping Costs?
Generally speaking, ecommerce shipping costs can be broken down into one of three categories: free shipping, flat rate shipping, and calculated shipping.
Depending on your business needs (e.g. how much time you have and how much money you can spend) one of these shipping processes may turn out to be a better fit than the others.
Free shipping
Free shipping is usually the most sought after choice. It's what all ecommerce businesses aspire to, but the concept of free shipping is a bit misleading. That is to say, this strategy is never truly free, because there's almost always hidden costs or strings attached.
When a company offers free shipping, it's possible their profits are taking a hit in the short term, in hopes that they'll attract (and retain) more customers once the offer ends. Alternatively, free shipping might also indicate that that business is passing the fees onto their customers. This transfer of costs happens indirectly, by sneaking shipping into the overall price of the product.
Curious whether free shipping is a viable option for your own online store? To find out, you'll need to take a look at your shipping volume, profit margins, competitor pricing, and the minimum order value that'll allow you to sustainably offer free shipping to your customers.
Flat rate shipping
Flat rate shipping is where brands set a fixed cost that's applied to all products and customer orders regardless of their weight, dimensions, or destination. The greatest advantage to using a fixed or flat rate system is that it's completely predictable—there are no surprises or confusion at the checkout and customers know just what to expect when shopping with your brand.
Despite this substantial benefit, flat rate shipping has its drawbacks. The main issue is that brands aren't always able to cover their freight costs. In addition, there's a lot of uncertainty for international orders where taxes, duties, surcharges, and other landed costs come into play.
Because international landed costs are billed after delivery is complete, the unexpected fees customers are faced with ultimately negates the whole idea of "fixed" costs. Still, if your brand can develop and embed a reliable shipping calculator on your website, it will show customers the estimated international shipping costs via FedEx, UPS, DHL, and USPS. As a result, the calculator provides a reasonable degree of predictability (even if it's not 100%).
Calculated shipping
Without a doubt, calculated shipping is the easiest way to determine total shipping costs. This approach is where you compute the exact costs to ship your products, and then assign that cost to the customer in its entirety. You measure the weight and dimensions of the order, and calculate the charges based on these measurements (plus the customer's location).
The benefit here is that the shipping costs are completely out of your hands, and instead they fall under the authority of your customers. Along with that, you're able to offer multiple shipping options so customers can decide what works best for them. For example, if you have both 2-day delivery and 7-day delivery, customers can choose to pay less for the longer delivery timeline.
As great as that all sounds, customers sometimes hesitate when the cost of shipping exceeds what they'd been budgeting or anticipating. If your shipping fees are significantly higher than what the customer was prepared for, there's a chance you could lose that sale altogether.
What Factors Impact Your Shipping Costs and Times?
The goal of shipping costs isn't necessarily to make a profit—more often than not, the aim is to simply break even and avoid doing damage to your margins. Still, it can be tricky to ensure that your shipping costs leave you and your customers feeling satisfied.
There are multiple factors that'll not only impact these costs, but also have an influence on your shipping times. As you're developing your own shipping cost strategy, be sure to consider each of the following factors and the effect they may have on your delivery workflows.
Distance and/or destination
Distance will undoubtedly have the greatest impact on your shipping fees and delivery windows. It may seem obvious, but the further away the order's origin is from its destination, the more expensive (and the longer it'll take) to ship that package.
But no matter your specific distance or destination, there will likely be more than one shipping method or mode of transportation involved (e.g., train, truck, ship, plane). Depending on the carriers your brand partners with, this will directly affect your expenses, as well.
Most carriers have definitive shipping zones that dictate how much your company will pay. These zones make shipping costs a lot easier to understand as compared to using a strictly mileage-based pricing strategy.
For domestic shipping across the U.S., carriers have identified a total of eight zones. The zone naming is based on the origin address, which is defined as Zone 1—subsequent zones are classified based on their distance from said address. The further the gap between each zone, the higher your shipping fees are going to be.
Weight and dimensional weight
Shipping companies can charge by package weight or dimensional weight. Weight-based pricing is fairly straightforward: the more a package weighs, the more it costs to ship. By contrast, dimensional-based pricing is calculated by multiplying the package's length x width x height. In other words, it's the amount of space a package occupies relative to its actual weight.
Because the space on a delivery truck is limited, dimensional weight takes into account package density to determine your shipping costs. The larger and heavier a package is, the more expensive it is to ship. Keep in mind, however, shipments are charged by either their actual weight or the dimensional weight (whichever turns out to be greater).
Speed of delivery
In the age of Amazon, customers have come to expect lightning fast shipping at little to no cost on their end. But the reality for most small businesses and medium-sized ecommerce stores is that the quicker customers want their package to arrive, the more it'll cost to deliver it. Smaller online stores simply can't guarantee the type of shipping Amazon provides.
Trying to keep up with Amazon's speed and pricing is an ongoing struggle for modern retailers. Although same day or overnight delivery is possible, those options are likely going to cost more than customers are willing to pay. Two-day delivery is a bit more reasonable, but a 3- to 4-day window is even more practicable and cost-effective for the majority of ecommerce sellers.
Packing materials
Did you realize that your packing materials impact the overall cost of shipping? It's true—and that's exactly why your choice of packaging has to be purposeful. At times, this can be easier said than done. A lot of retailers fall into the trap of ordering oversized boxes, because they receive a bulk buying discount and/or assume these boxes will fit most of their products. The trouble is, this strategy can be expensive if your carrier uses dimensional weight pricing.
Aside from thinking through the size of your packaging, you also need to consider the quality of materials. If you try to save money by using cheaper packing supplies, your shipments run the risk of being damaged in transit. When this happens, the likelihood of returns is bound to increase—causing you to lose money on those shipping costs and the sale as a whole.
Warehouse and distribution centers
While it may be a little less apparent, there are costs for shipping your orders that don't apply to product movement—you can start to accrue shipping costs before your orders ever reach an outbound truck, ship, or plane. These costs stem from the preparation that's done back at your warehouse or distribution center, which includes things like assembling boxes, arranging inserts, and taping cartons so they're securely sealed.
Even if your company incorporates the help of robots and other machinery, the cost to acquire and maintain this kind of machinery will eventually have an effect on your overall shipping costs.
Fuel costs
Fuel costs have certainly been a hot topic as of late, no doubt because fuel prices started to surge ahead of the busy summer travel season. In the same way fuel costs impact anyone with a personal vehicle, they also play a significant role in the world of shipping and fulfillment.
Regardless of which freight or delivery service you use, all modes of transportation rely on fuel. And when fuel prices are on an upward trajectory, you can expect your shipping costs to follow suit. But once these prices stabilize (or start going down), then the costs for air freight, ocean freight, trucking, and shipping containers tend to go down as well.
Duties and taxes
If your ecommerce brand ships to international customers, duties and taxes will definitely affect total shipping charges. With that said, these fees are dependent upon what you're shipping as well as the value of these items. Duties and taxes are either paid by the customer, the shipper, or sometimes they're split between both parties.
The two categories of taxes to be aware of are Delivered Duty Unpaid (DDU) and Delivered Duty Paid (DDP) and if you don't understand these taxes, it may result in hidden fees.
The good news is, most countries have a chart defining how much of the item's value is charged as the duty. Even still, these predetermined fees can fluctuate depending on what happens in customs as the product is imported/exported.
Delivery surcharges
Surcharges are basically all the miscellaneous expenses that come with shipping your products. Although delivery surcharges can really vary, the most common examples include:
Area-specific charges for remote locations outside the carrier's range
Residential surcharges for businesses who use a home address
Handling fees for shipments above a set weight or size
Fuel surcharges for an unforeseen rise in fuel costs
Weekend or Saturday surcharges for overtime shipping
While these fees are usually pretty affordable, they can add up quickly. Every time a requirement is met for a surcharge, it'll be applied to your shipping costs even if another surcharge has already been applied. So if you're shipping an overweight package to a rural location, you'll be responsible for both surcharges on the same shipment.
Five Ways to Reduce Shipping Costs While Maintaining Shipping Speed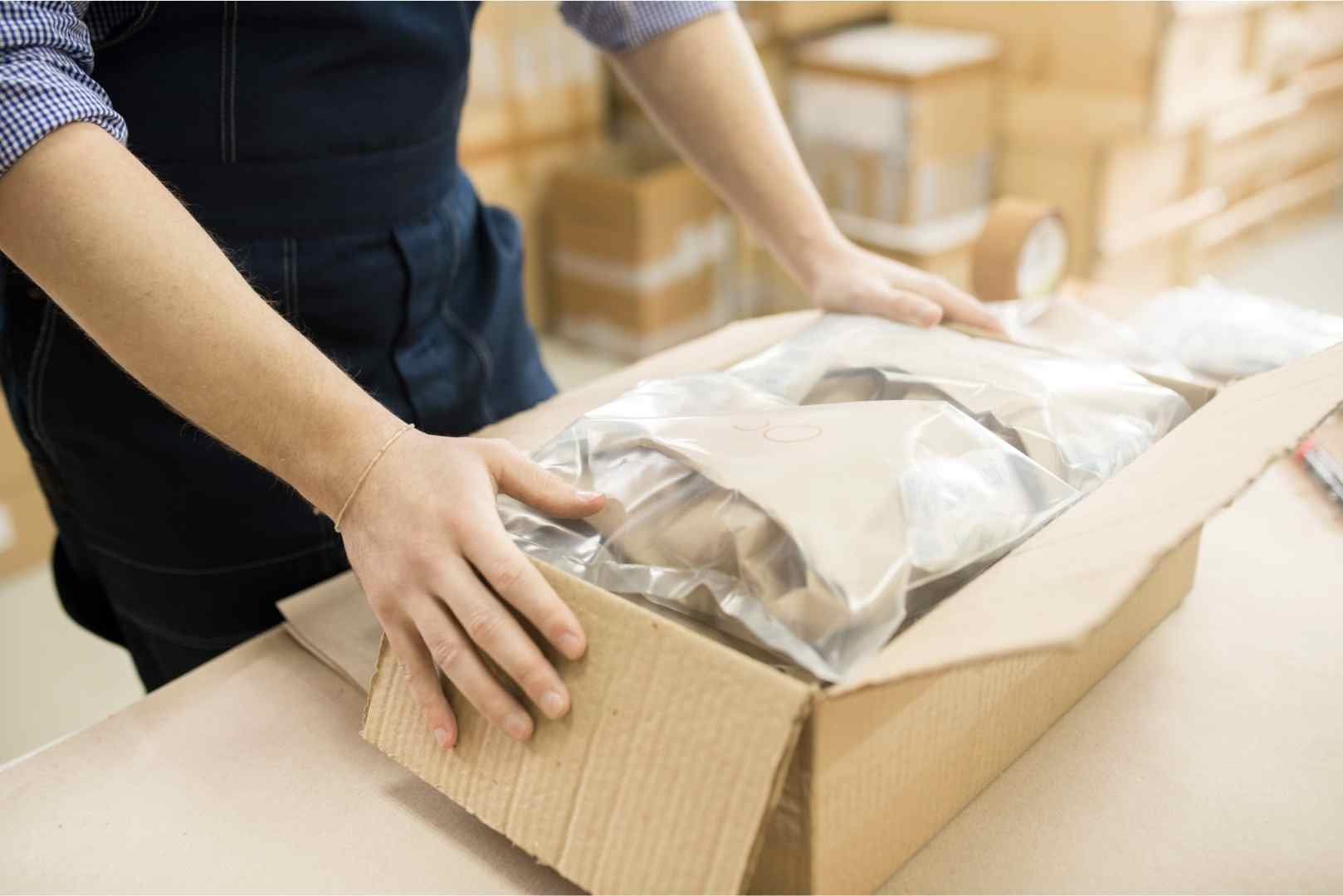 With so many factors affecting the cost of delivery, is it even possible to achieve low cost shipping while maintaining shipping speed? The short answer is, yes—with the help of the five methods listed below, you can cut costs and still guarantee fast shipping times.
Scale back the size of your shipments
For starters, you should try to reduce your package dimensions as much as you can. Shipping in oversized boxes typically results in higher costs—which is why it's in your best interest to match the box to the product. This means shipping in a box that isn't much bigger than the product(s) inside. Doing so decreases the weight and lessens the amount of packing materials you need to add to the box (which is a win-win for reducing your costs).
Even better, you can opt to ship in a bag rather than a box. If your items can safely fit in a Tyvek envelope or poly mailer, it'll cost a lot less for that package to reach the customer.
Pay attention to your packing materials
Speaking of your packing materials, this is another area where you can cut down on costs. By identifying the smallest (reasonable) packaging filler you need, you can save money on the cost of those materials and the cost for the shipping itself. Finding perfectly fitted packaging materials is not just cost-effective, but it'll keep your product safe at the same time.
Air-filled pillows are an excellent option since they're super lightweight but also protective. In fact, air pillows add almost no weight to freight shipments. Whether you're shipping hundreds, thousands, or even tens of thousands of orders every year, these seemingly small changes can have a really big impact on your bottom line—while still ensuring fast delivery times.
Be on the lookout for special discounts
If you're not looking out for discounts or better rates on shipping, chances are you'll never find them. It might require a bit of digging, but there are volume discounts and special packages out there that combine hybrid services from multiple partners (carriers, warehouses, etc). This way, you can save money while also streamlining your fulfillment services and shipping workflows.
Alternatively, your company can also search for discounted shipping supplies. Large shipping carriers, like UPS and FedEx, will often provide discounted or free packaging materials to small business owners. This is a great opportunity to take advantage of, especially considering most small businesses don't have a lot of extra funds to part with.
Make time for rate shopping
Unfortunately, too many retailers stick with the first shipping carrier they come across. Instead, what they should be doing is comparing different carriers' shipping services to uncover the best option at the lowest price. You can do this rate shopping with all major carriers for all service levels and special service requests—like Saturday Delivery and Hold at Location, for example.
On top of that, you can also negotiate prices with the carriers you're looking into. You can either visit their local offices and speak with them in-person, or call them up to talk through your total costs. Of course, before these conversations happen, you'll want to familiarize yourself with the size and weight of your packaging, as well as its origin and destination so you can use these details to lock in a better bargain.
Team up with a trusted 3PL
Last, but not least, working with a third-party logistics (3PL) company can reduce your shipping costs in a big way. For many reasons, teaming up with a 3PL is the best way to achieve cost savings while also preserving your shipping speed.
Outsourcing to a 3PL can help your business get extra discounts on shipping rates that you couldn't secure on your own. And because 3PLs ship from multiple warehouses and fulfillment centers, you can reduce the distance orders are traveling (and shrink costs as a result).
Partnering with a 3PL saves you on shipping insurance. The insurance with a 3PL is much cheaper than buying your own—and in some cases, it even cuts the price in half, and will help you to avoid insurtech regulatory issues.
Why 3PLs Are a Game Changer When It Comes to Efficient Shipping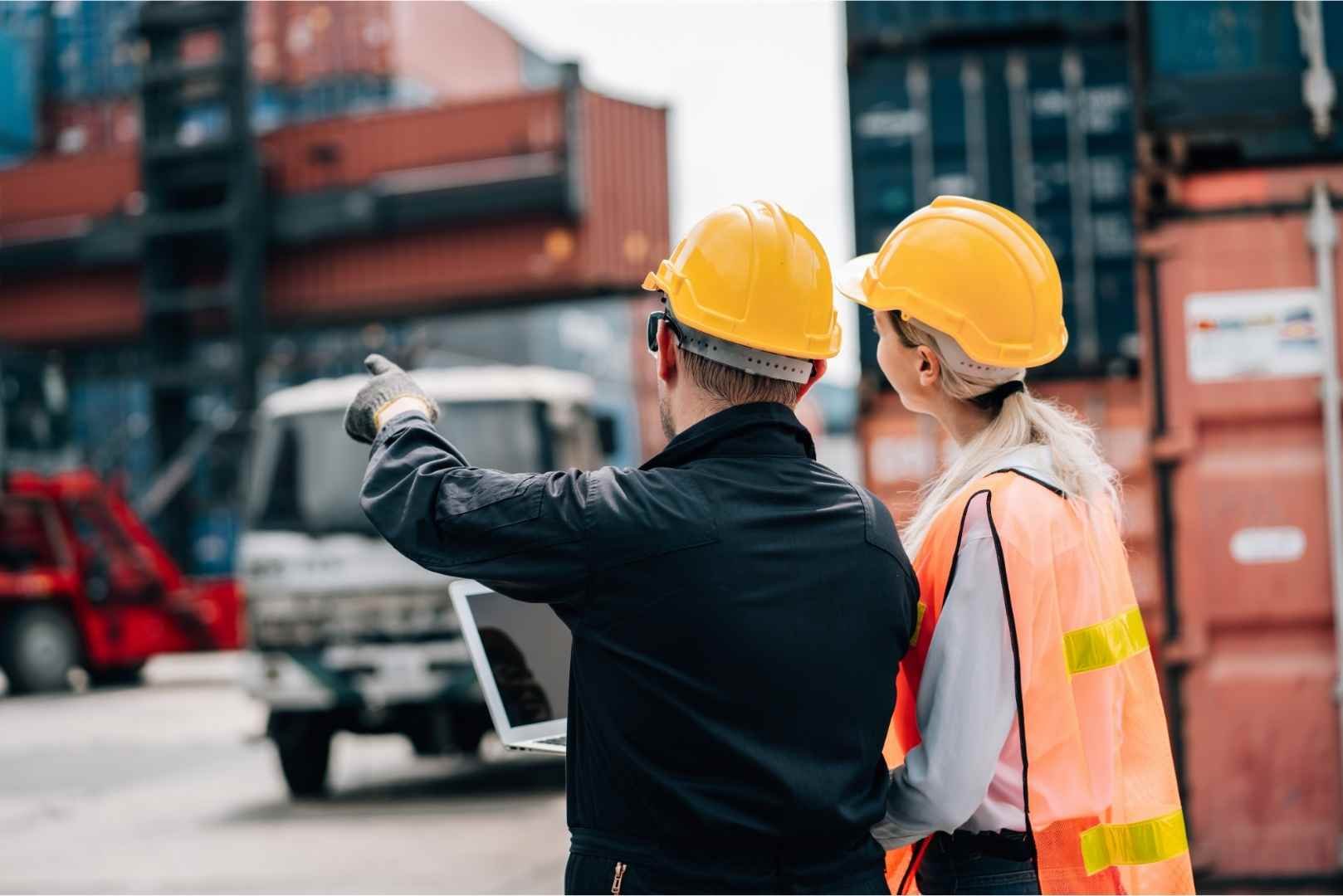 Outsourcing to a 3PL can dramatically reduce your company's shipping costs and can be a game changer when it comes to efficient, cost-effective service. The primary benefits of working with a 3PL are:
Shipping at the best price points thanks to global contracts
Warehouses are as close to the final destination as possible
Inventory that's always managed at optimal levels
Cutting extra services, specifically shipping insurance
Prepaid shipping labels, strategic packing, and discounted supplies
All in all, 3PLs help with everything from order fulfillment and logistics to quality control services. Due to their wide-ranging skill set, 3PLs do a ton of work on your behalf so you can focus more on growing your business—like expanding your sales channels or developing new products.
There's no doubt 3PLs support your brand's profitability just as much as they do your efficiency, which is why they're above and beyond the best choice for reducing your shipping costs.