Every seller now has a powerful new marketplace to integrate with.
I would say this marketplace is a must-have to expand your reach and sales.

What is this powerful new marketplace we speak of?
Walmart! Yes, that's right. Walmart is the NUMBER 4 eCommerce site in the United States.
Marketplace selling has dominated the Internet since the early days of the world wide web, with Net Market and the Shopping Network, but it's made big changes since then and e-commerce now accounts for 7.80% of all retail sales in the United States. Those sales are primarily happening on third party online marketplaces, the largest of which are Amazon, eBay, Newegg, Etsy, Sears, and several others.
But, while many of us could easily name those and other e-commerce giants, many might be surprised to learn that Walmart is among the top in the category. In fact, Walmart is now the second largest third party marketplace in the USA by visitors (about 88 million per month), and the third largest by sales.

Quick History of Walmart Marketplace
Walmart initially opened their third-party marketplace to just a few large-scale retailers, bringing eBags, CSN Stores, and Pro Team on board in 2009, before opening up to more sellers and allowing for wider marketplace applications in 2015. By May of 2016, Walmart's list of third party sellers had grown to over 500. It's also set to keep growing, as Walmart aims to aggressively expand and grow their marketplace by over 1 million new items per month. And, in early July 2016, Walmart completed an overhaul of their backend system and launched a new and easier to use access portal for retailers.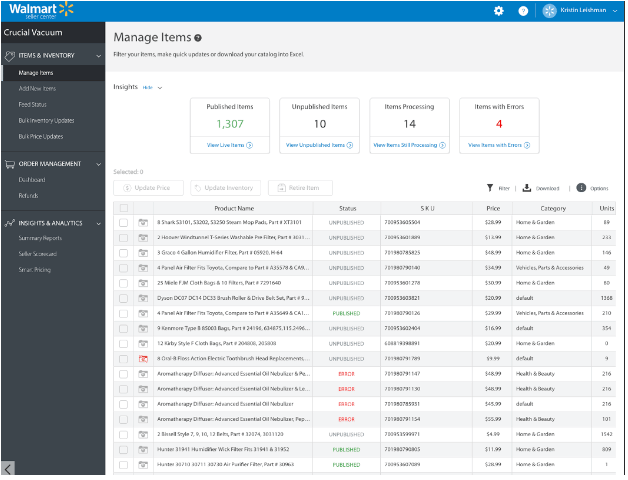 Walmart has taken steps make setting up and integrating your products easier, which is very appealing to the large retailers that Walmart wants to attract. Kind of reminds us of Amazon Seller Central's interface, maybe even prettier!
Combined with the fact that products are listed side-by-side with Walmart products, this presents a massive opportunity for our Extensiv sellers.
Anyone can apply to the Walmart Marketplace to become a seller on their platform, providing you pass the rigorous application process.
Walmart Checklist
Here are Walmart Marketplace KPIs and metrics that you should be thinking about during your Walmart Marketplace seller application process:
What's your seller order defect rate on Amazon (Make sure your Amazon order defect rate is less than 1% - this is a leading indicator)

What's your seller feedback ratings across marketplaces (Make sure you have high Amazon and Ebay feedback ratings and have an explanation prepared for any low Amazon or Ebay seller feedback ratings.

What's does your SKU distribution and catalog look like - are you the brand or a reseller? Walmart's looking for a category leaders and brand owners and experts.

Are your company item's fresh, new and hot on the e-commerce market or are they sunsetted and end of life?

Are you able to meet consumer demands and constantly have your product available and in-stock? Do you have over-selling prevention mechanisms in place to provide a superior customer experience to the Walmart consumer?

How often are you winning the Amazon Buy Box? Do you have 20% buybox share, 60% share or do you not compete with anyone in the Buy Box and control price across all the places you sell

How competitive are you on price if you do share the buybox with other Amazon sellers? Consumers are shopping on Walmart and need to know that their price is the lowest and they don't need to look elsewhere.
What's your customer support like? Who handles the customer support and what's your Amazon seller feedback rating for the last 30-days?

Lastly, what is the return policy? Do you offer the same or better service than Amazon? How will you translate your return policy to selling on Walmart?
Where formerly, the Walmart Marketplace platform was only open to marketplace listing tools that take a percentage of profits, you can now get started with the Amazon Marketplace using Extensiv Order Manager!
Listing Your Products On Walmart's Marketplace
Uploading products onto Walmart's marketplace is now easier than ever, but you may still need some help.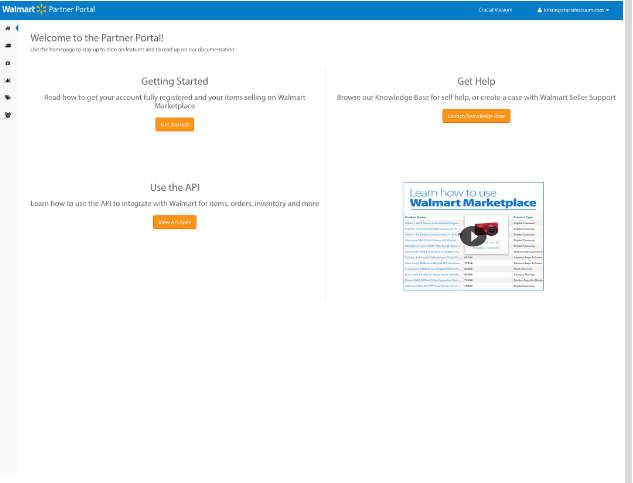 Step 1

: Log in to the Partner Portal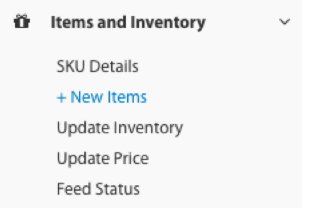 Step 2

: Go to the Items and Inventory on the Sidebar Menu and select "Add New Items"

Step 3:

Choose your category and download the appropriate Excel template

Step 4

: Copy the data from your product pages or your existing SKU Spreadsheets into the Walmart Excel Template.

Step 5:

Fill out the light green tabs on the template. Dark green ones are optional.

Step 6

: Make sure you have filled out all of the light green items.

Step 7

: Add up to 2,000 products per template sheet

Step 8:

Save the file and name it something that will allow you to organize it easily.

Step 9:

Return to the "Add new Items" page on Walmart.com and click "Select File"

Step 10:

Choose the file, wait for it to upload, and then click "Submit".

Step 11:

Check on the status of your items by going to the "Items and Inventory Menu" and choosing "Feed Status". Once the items have been uploaded, you can move forward to step 12 if you want to bulk update your items, or step 16 if you want to manually update everything.

To update everything in bulk:

Step 12:

Go to "Update Inventory" on the side menu under "New Items"

Step 13:

Download the Inventory Template

Step 14

: Fill out and update your complete inventory template

Step 15:

Re-upload your inventory template on the page you downloaded it from.

Alternatively, you can choose to

manually update

your products:

Step 16

: Go to "SKU Details" under Items and Inventory

Step 17

: Select the SKUs you want to update by clicking the box next to the item so that it is checked.

Step 18

: Click the "Update Inventory" button

Step 19

: Enter the "Quantity" and the Lag Time in days.

Step 20

: Click Update
**NOTE: Walmart Sellers CAN overlap with Walmart products sold by Walmart. You just need to put in same UPC as Walmart, and whoever has the best price plus shipping wins the Walmart buy box.
Integrating Extensiv with Walmart
Walmart maintains strict quality requirements for all sellers on their platform. In addition, Walmart e-commerce retailers are in charge of their own order fulfillment, and while you can set your fulfilment times and cut-off times for processing during the day in the Partner Portal, it is crucial that you meet the deadlines you set. Here, Extensiv can help.
1-click Integration into Walmart Marketplace on Extensiv Order Manager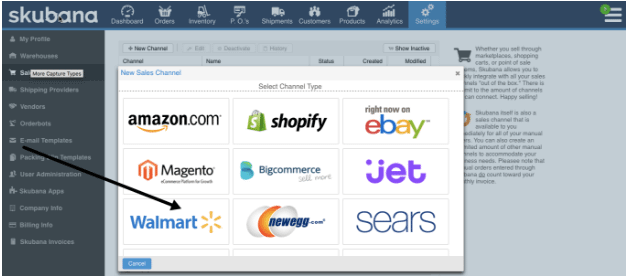 To authorize Extensiv Order Manager's integration with your Walmart Partner account, simply follow these steps:
Obtain your Consumer ID and Private Key from Walmart Partner Portal by clicking 'My Profile' in the top right corner of the main page, or by contacting Walmart directly.

Click

Verify Integration

to test your connection.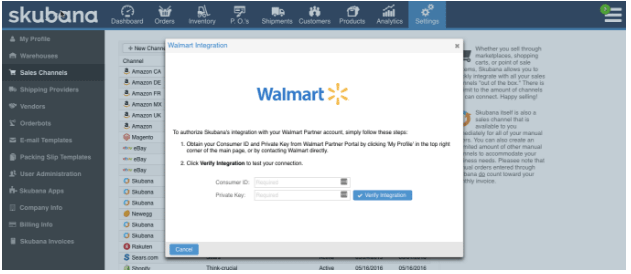 Boomshakalaka!
Extensiv Order Manager's software integrates with Walmart's API at literally the touch of a button to allow seamless Walmart inventory management (and across all of your channels) and Walmart supply chain management, along with managing sales and automating the fulfilment process from checkout to fulfilment, including order management and shipments, shipping labels, overselling prevention, and full analytics to help you monitor and control your inventory. Over time, this can help you to streamline your operational processes, save time on management, and improve profits.