It's tough for e-commerce merchants out in the big bad online world. In the increasingly digital age, customers are spoilt for choice and shopping carts are often abandoned if their online shopping experience is not up to scratch. Let's explore why this happens, what you can do to combat it, and how you can turn those pesky cart abandonments into increased conversions and profit.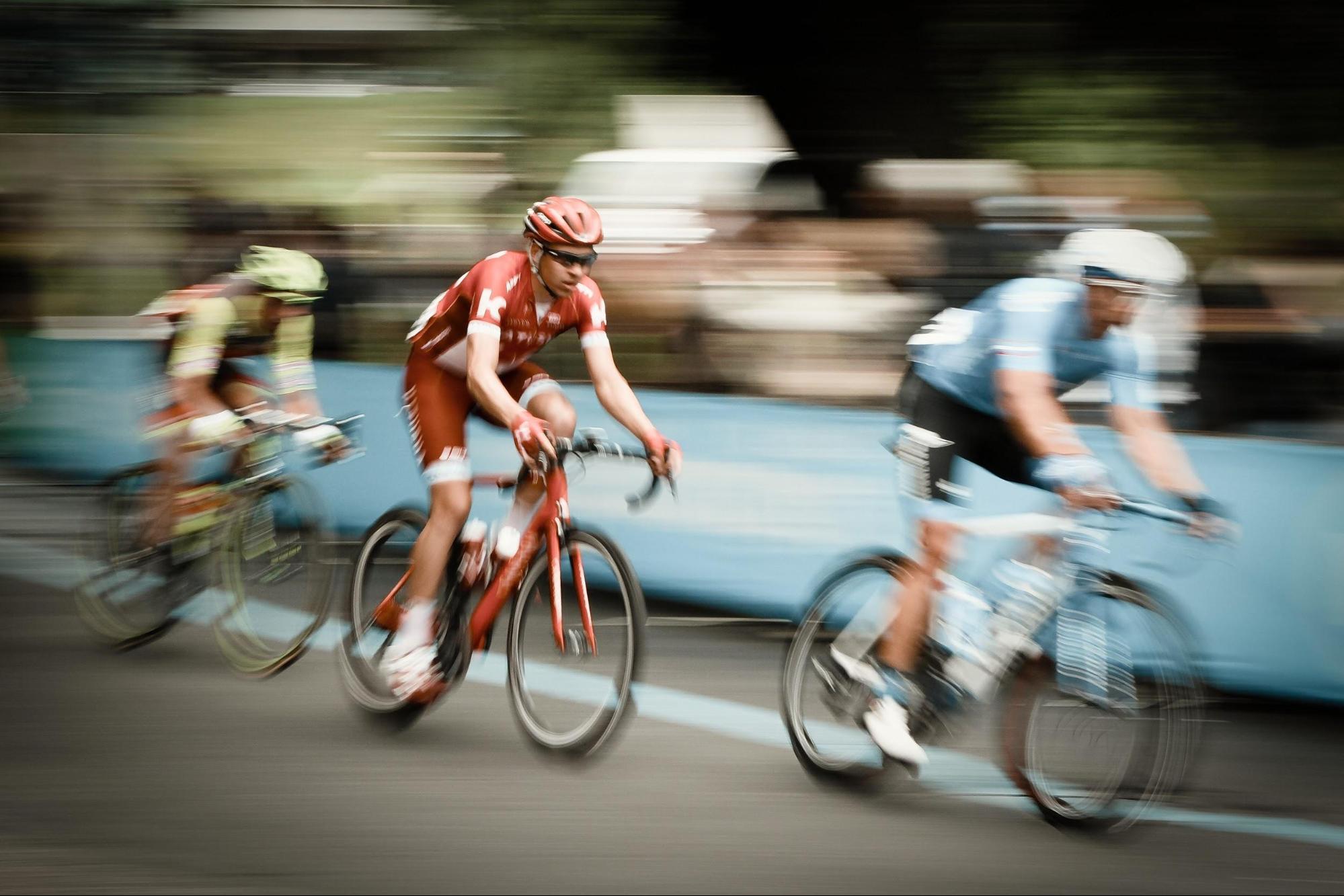 What Is Shopping Cart Abandonment?
Shopping cart abandonment is a term that is widely used in the e-commerce world. It describes when a customer visits an online store, considers purchasing an item, but leaves the page before completing the transaction. The item sits in the shopping cart, abandoned.
In order to maximize your chances of making sales, you need to ensure that your customers can complete their buyer's journey without a single hitch.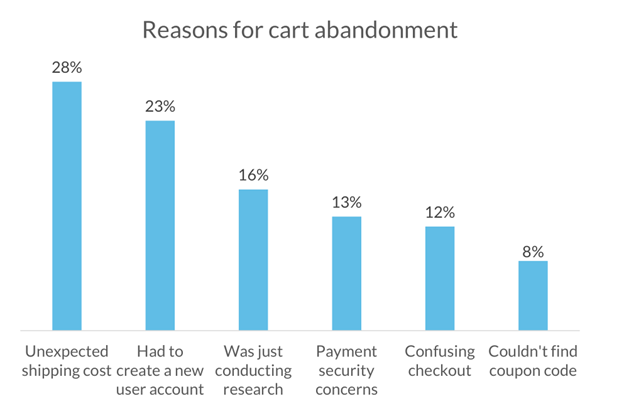 credit: kissmetrics
This graph by Kissmetrics shows us the main reasons why customers decide not to complete their purchase. It reveals that most of the key issues contributing to shopping cart abandonment can be rectified with a little TLC and some tweaks to your e-commerce store's design.
The average shopping cart abandonment rate is 69.23%, which is a staggering amount of missed sales. There is a real opportunity here to boost your revenue if you counteract this abandonment. Without further ado, let's explore how you could fine-tune your store.
Be upfront about shipping costs
These days, online shopping is all about transparency. Picture this: your customer excitedly browses, selects and adds your items to their shopping basket. They fill out their billing and shipping details. But then, suddenly, an additional $20 charge gets slapped on the order. This happens all the time, and it's no wonder that many customers are put off by it. Chances are, they will purchase the item from another online store for a lower cost.
To avoid nasty surprises for your customers, you should be transparent about your shipping costs when you build your shopping cart. One way of doing this could be by using an online store builder like Shopify, which includes automatically calculated shipping rates from services such FedEx and UPS. This will calculate the rate for your customer at the checkout.
Alternatively, you could offer a 'Shipping Information' page on your online store. This is a great idea for international shipping in particular, where more detailed information is required.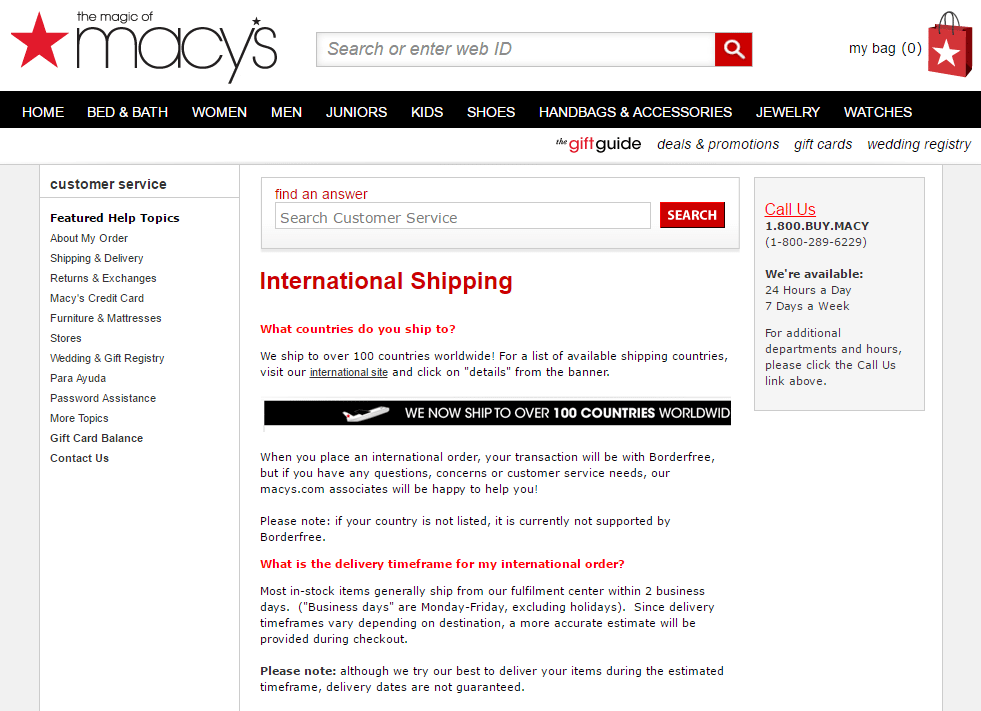 credit: macy's
Macy's online store is a brilliant example of an International Shipping information page. It includes very simple answers to frequently asked questions on the topic. Dedicating a whole page to this information will reduce the chances of any international customers being put off by hidden shipping fees.
Hey there, stranger! Allow guest checkouts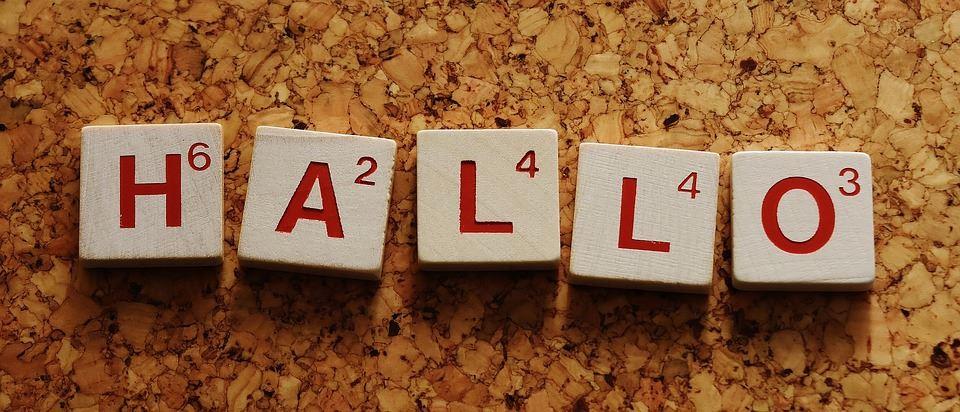 credit: pixabay
Let's face it, customers can be lazy these days. Purchases are often made as a spur-of-the-moment decision, and it is easier and faster than ever before to buy online with the developments of mobile technology.
One way to capture the lazy customer and increase your chances of making a sale from their visit to your site is to allow them to check out as a guest.
Most check out experiences start with the question "Are you an existing customer?" followed by a prompt to register if the answer to the question is no. Registration and login can be tedious processes, involving a never-ending password dance and an attempt to remember the correct email address.
While registration can be useful, as it supplies you with the contact details of the customer to use for marketing purposes, offering a guest check-out is a good idea for those customers who have forgotten their login details or simply can't be bothered to log in. Don't let this become a potential obstacle between your customer and their purchase.
We're making progress - Use a progress bar

credit: amazon
Many studies have revealed that a majority of online customers prefer the reassurance of their status in the process of completing a task. Progress indicators are widely used across many of the major players in the online world for this reason. By clearly showing customers where they currently are in their transaction process, they will be put at ease in the knowledge that they are almost done with their purchase.
Indicators also make the process easier for customers to understand, preparing them for what is to come next, whether it be entering payment details or selecting gift wrapping.
Amazon does this very well with their well-branded and easy to understand progress indicator. You could take this a step further by allowing the customer to click to back-track or jump ahead to any stage they wish, providing easy navigation throughout the transaction process.
Social media: Your new best friend
Social media is an extremely important selling tool, and is becoming increasingly integral for e-commerce stores because of its ability to drive traffic to sites by engaging with targeted audiences.
Social media promotions can also remind your page visitors of your product offering, and increase the chances of them returning to purchase items previously abandoned in the shopping basket.
One way you could utilize this might be to reach out to your followers with a carrot and stick approach, offering them a reason to complete their purchase with a coupon code. Check out our previous article about how to use Facebook ads to boost e-commerce sales to get more of an idea of how this can work for you.
You could also consider using a social media management service to create, optimize and review your social media accounts. A little help with social media strategy can go a long way towards tailoring your posts for the right audience.
Post-Abandonment Communication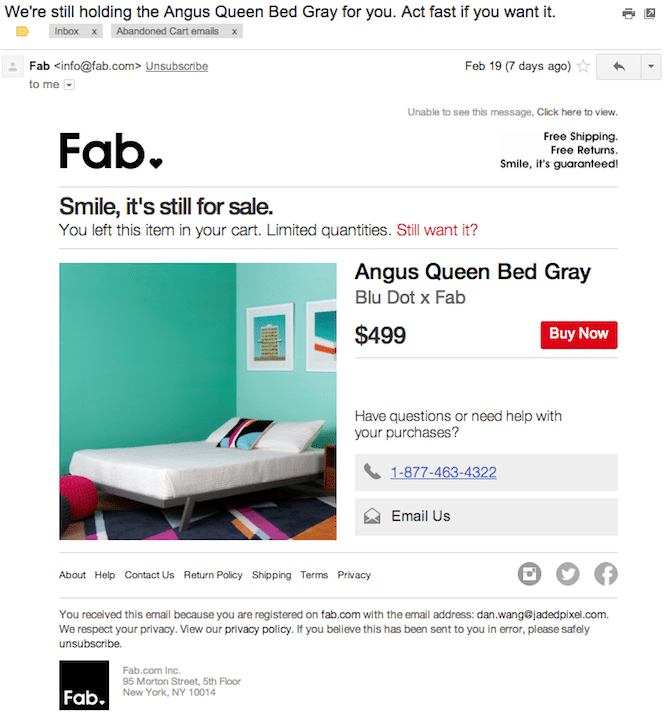 credit: shopify
Fortunately, shopping cart abandonment is not the end of the world. There are several strategies or shopping cart features that can turn this abandonment into a sale, if you play it right.
Fab.com is an example of an online store that has mastered the gentle email reminder. Note how the email is not too pushy, uses a light-hearted voice in the copy and gives the customer an easy click-through link to complete their purchase. After all, some people are just forgetful.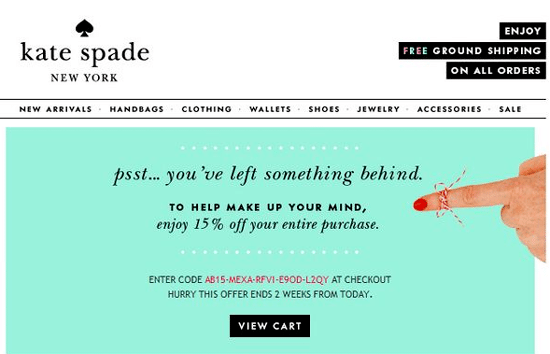 credit: rather-be-shopping
Another great way to entice your customer to make the purchase is to offer them a unique discount code. Kate Spade does this perfectly with its short, sweet and attractive email offering 15% off an entire purchase. This will help overcome the hurdle of price, which could dissuade your customer from purchasing.
Roundup
The digital age has made it easier than ever before to set up an online store. However, e-commerce has become an extremely competitive market and shopping cart abandonments are rife. Here are a few ways you can combat it yourself to ensure that your store generates sales:
Being upfront about shipping costs to prevent any nasty surprises for your customer at checkout
Allow your customers to check out as a guest, for those days where they cannot remember their login details or are in a rush
Progress indicators make it clear to your customer that the checkout process will not take long
Social media targeting and emailed coupon codes can be used to persuade your customer to make that purchase
It's important to focus on perfecting your customer's experience to remain competitive in the world of e-commerce today. Will these ideas change the way that you sell online? Let us know in the comments.