In the world of retail, inventory reports are a well of knowledge and valuable insights. And yet, too many small businesses either don't track their inventory or rely on manual methods to do so (leaving them prone to inaccurate data). While this may not seem like much of an offense, the truth is, faulty reporting could be the deciding factor in whether an ecommerce company sinks or soars above the competition. But what is an inventory report, and how can reports be used to enhance your business ventures? Keep reading to find out.
What is an inventory report?
An inventory report is an electronic or physical document to summarize the amount of current inventory a business has on hand. It can include numbers representing total inventory, best-sellers, and other information about products to help with inventory management, tracking and categorization.
A good inventory report provides an account of inventory items so businesses know what they are able to sell, and what needs to be ordered. Inventory reports can be physical or digital, and can help avoid stockout and overstocking.
Why is inventory reporting important?
Maintaining the right amount of inventory is vital to the success of manufacturing, wholesale, and retail businesses alike. With proper inventory reporting, companies can leverage a number of advantages, including better inventory planning, transparent inventory tracking, and organized inventory categorization — all of which helps ensure profitable growth.
Better inventory planning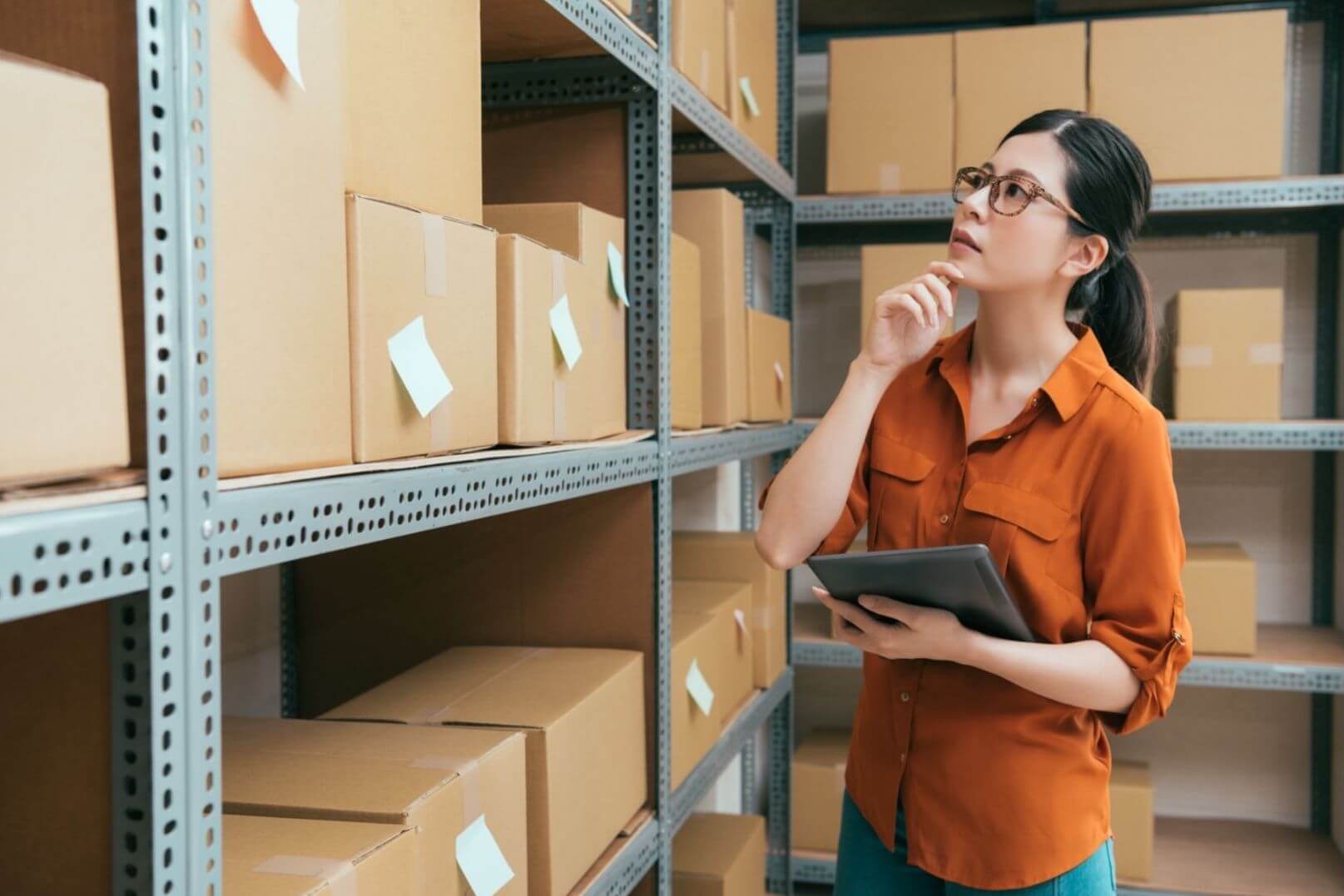 Since inventory reports are centered around your existing inventory levels, they're basically a measure of how much capital you have tied up in your various products and barcodes. That's why using inventory data from these reports is an excellent asset to your inventory planning. In fact, inventory reporting metrics offer the in-depth insights businesses need to upgrade their reorder points, forecasting, budgeting, and more.
Transparent inventory tracking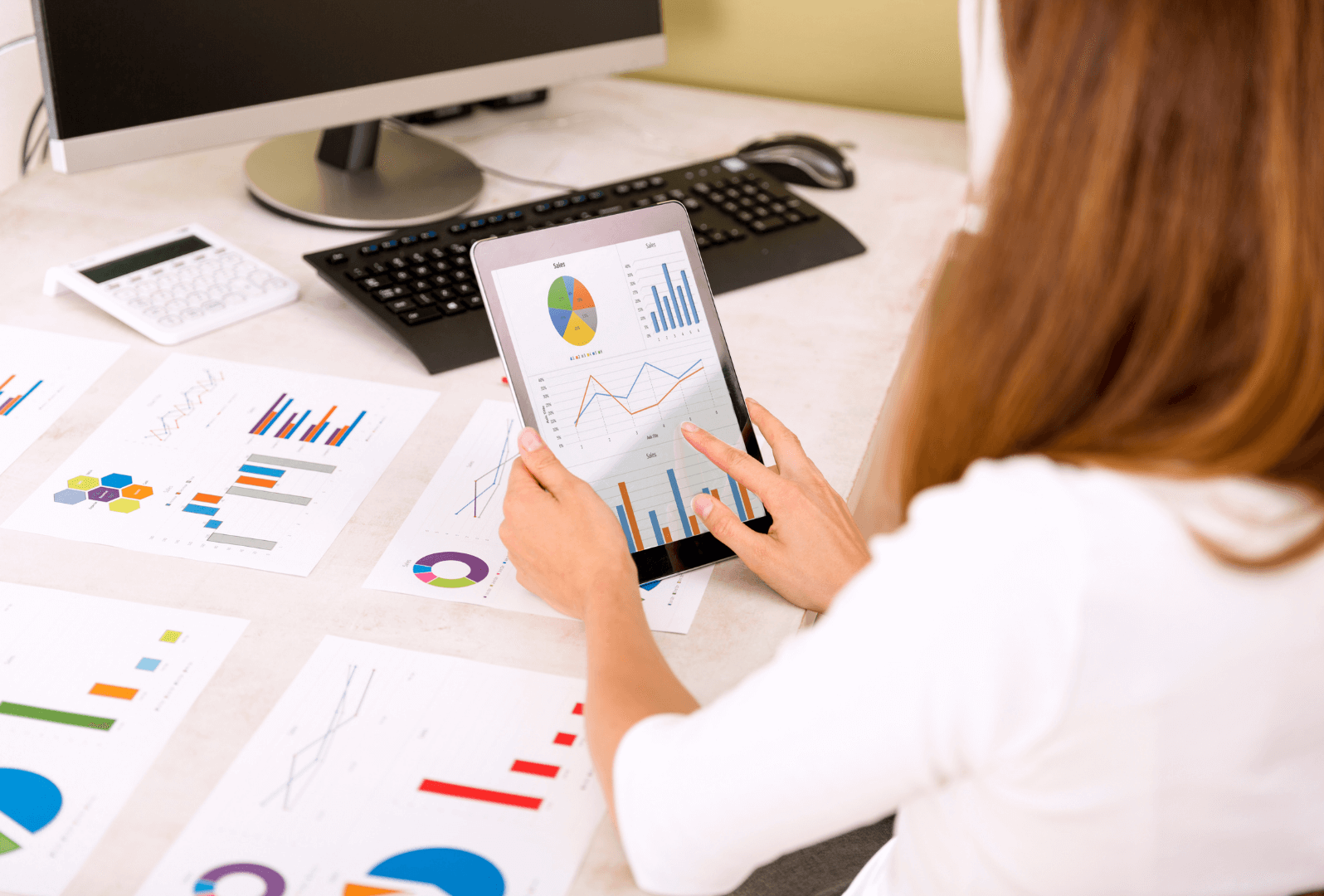 Inventory reports monitor the biggest, most important component of your product-based business: your inventory. And thanks to this reporting's transparent inventory tracking, retailers can readily guarantee in-stock products and on-time deliveries. Likewise, clear and consistent tracking supports greater inventory control, and identifies sales trends and patterns to help you make more precise forecasting decisions.
Organized inventory categorization
Organization is equally essential for a well-oiled supply chain and optimized inventory management. Fortunately, inventory reporting can assist brands with organized inventory categorization, by segmenting products per their value, demand, carrying costs, and so on. With these categories in place, businesses can determine which SKUs are most popular or profitable, and which can be cut from their catalog.
How to build a inventory reports in 4 steps
If you're going to implement stock reporting into your operational workflow, there's no doubt you'll want to optimize how you use these reports to ensure you get the most out of each one. Below are a few simple, applicable inventory reporting best practices that'll guarantee you see optimal results and/or outcomes when utilizing this data.
Decide what you want to report on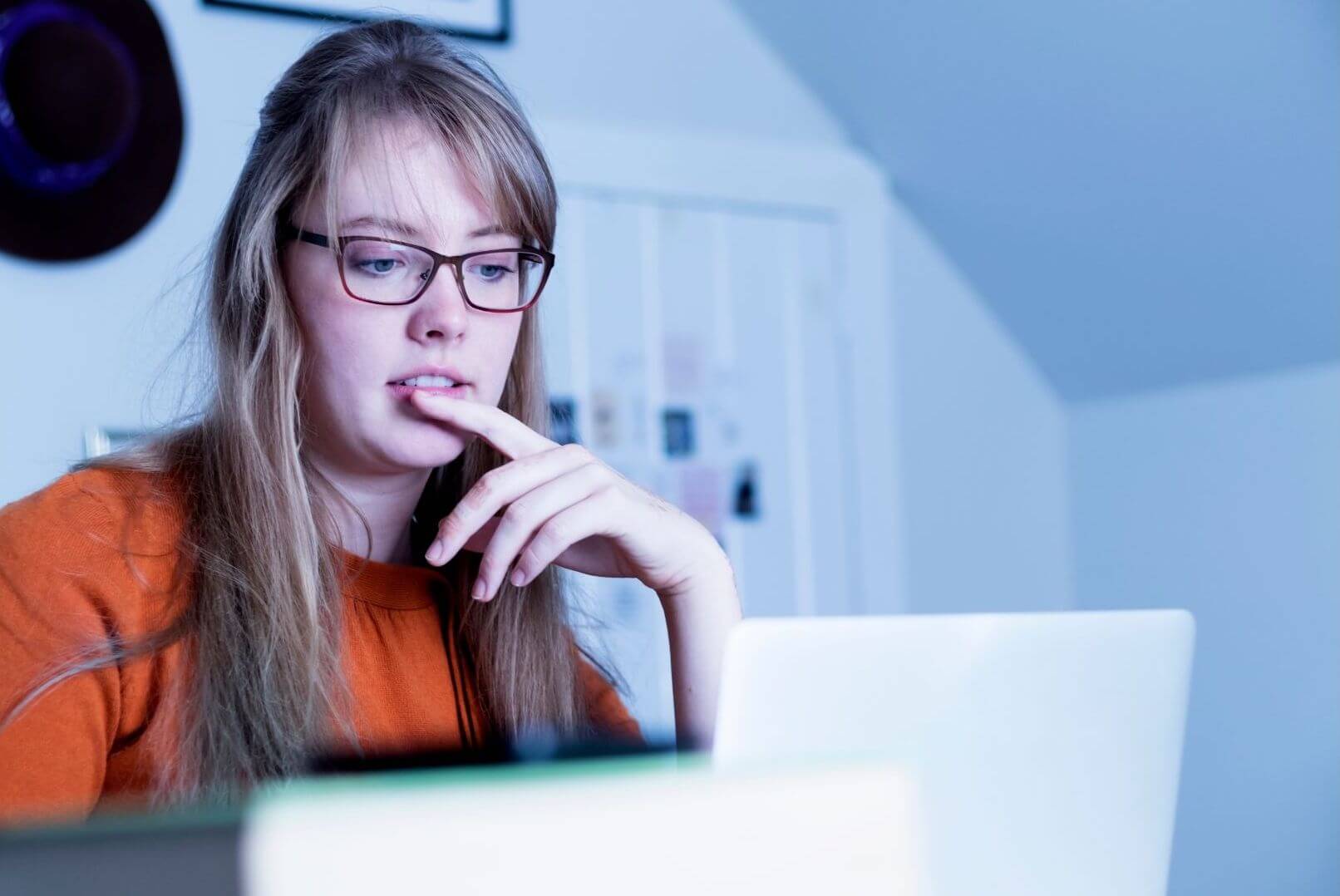 Before you begin publishing any reports, it's a good idea to ask yourself what it is you want to report on (i.e. what you want to gain or learn from the reports themselves). It might even be helpful for you to outline the key performance indicators (KPIs) you'd like to track, as a way to keep your reports more focused, actionable, and effective.
Build a list of items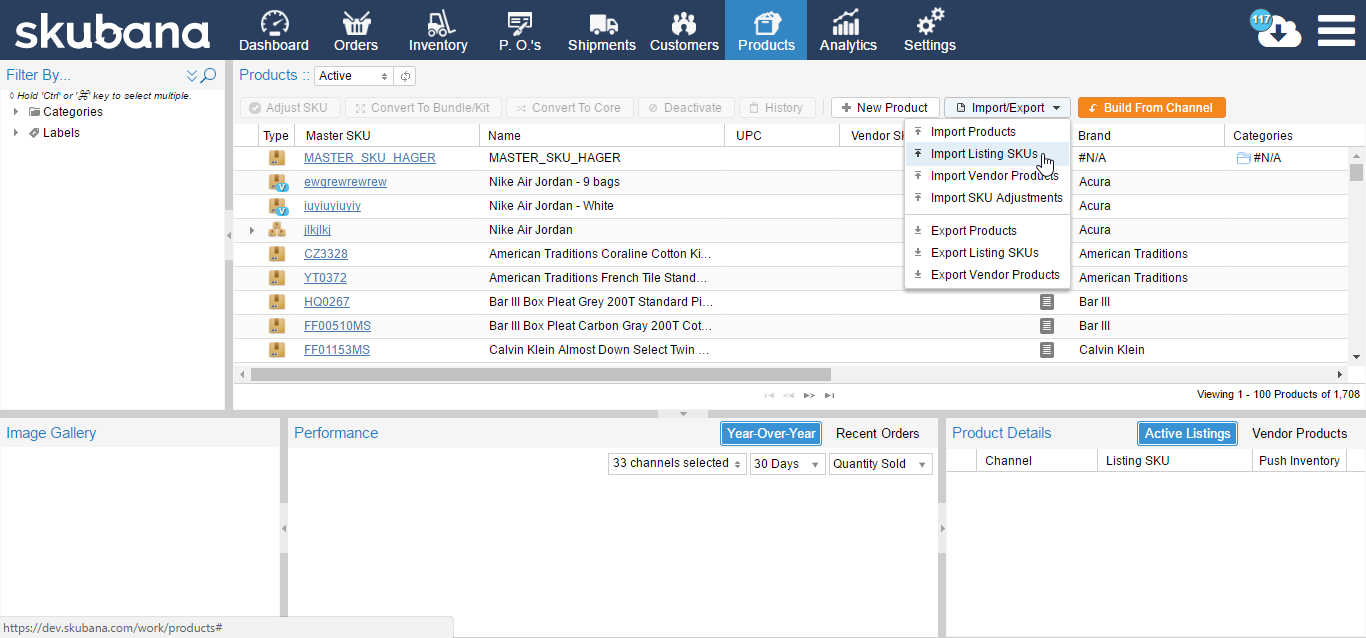 Once you've decided what you're going to report on, you'll want to build a list of items. You can export these items from your POS system or inventory management software, but they generally include info on the number of units you have, where those units are located, which variants are in stock, serial numbers or SKUs, and pricing. Keep in mind, your own list of items will largely depend on the questions you'd like answered.
Pick a time frame (and stick to it!)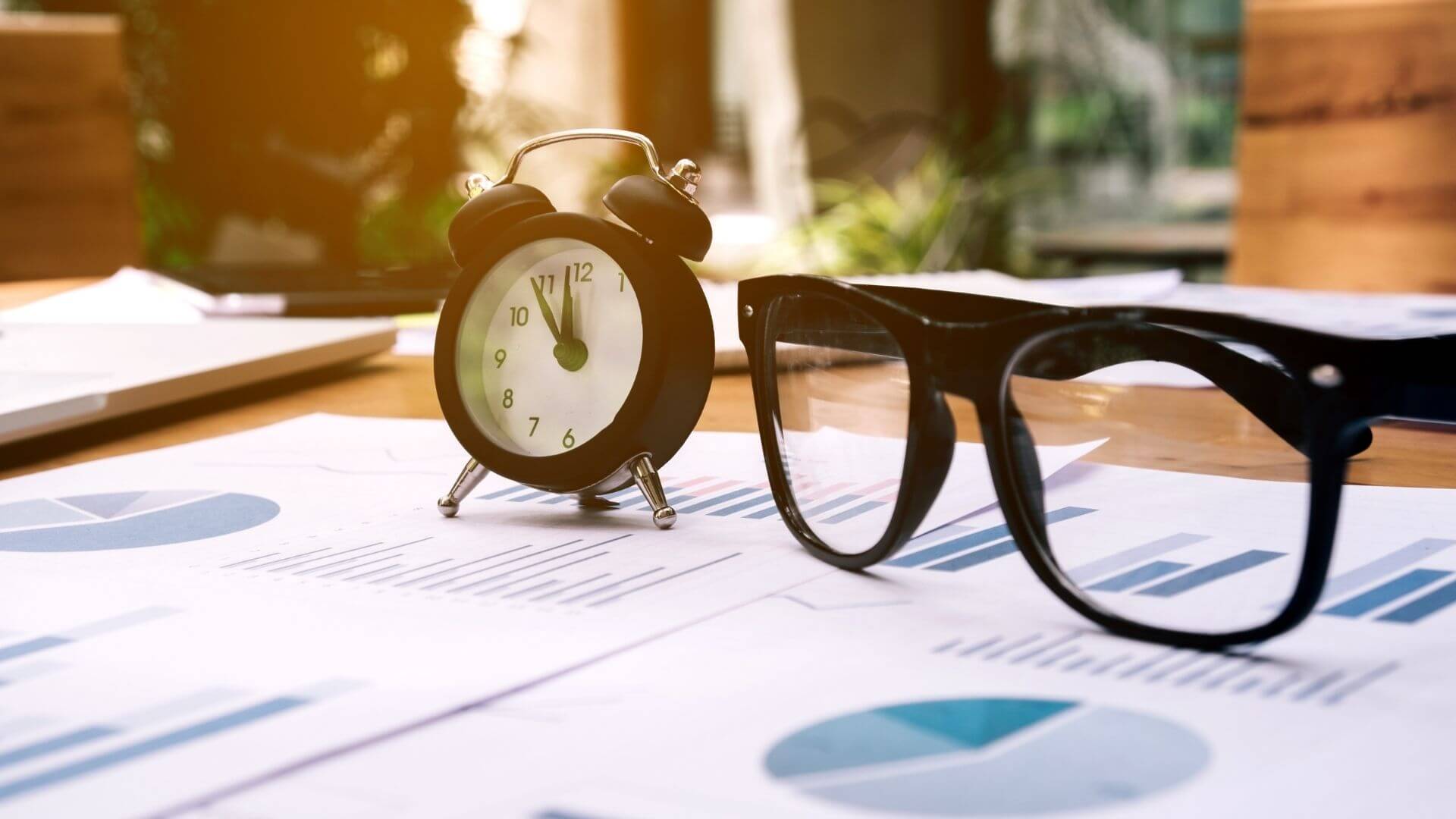 One of the most overlooked best practices for inventory reporting is to pick a time frame and commit to sticking with it. This point is crucial, because if you fail to pull all metrics within the same time frame, you'll wind up with a wide array of discrepancies. How often you refresh your reports is up to you — but if you have a fairly high sales volume, you'll probably want to update more often (since this data can change quite rapidly).
Automate your inventory reports
Excel inventory management can be used to organize all your info, using an innovative inventory software can also will make your reporting much easier and more accurate overall. That's because inventory management systems have automations that can update your reports in real-time to reflect exactly what's in stock, down to the minute. All that is to say, automations make life lighter for ecommerce sellers, by providing precise, advanced reporting in a snap.
10 types of inventory management reports to grow your business
Inventory management reports distill useful details about how many stock items are available, if any items have low stock levels, which items are selling the fastest, which categories are performing the best, and other pertinent info on the status and performance of your inventory. The following are the ten types of reports you'll find in Extensiv Order Manager, and the significance each has for growing your brand.
1. Inventory performance report
Inventory performance reports include specifics on your top sellers, worst sellers, and year-over-year growth. Understanding which products are selling well and which are hanging out on your shelves can shed light on the volume of units/raw materials you need to reorder or replenish. In addition, paying attention to YOY growth reveals whether your brand's financial performance is improving, worsening, or remaining static — which can then help you make adjustments or improvements to your supply chain (as needed).
2. Inventory profitability report
Tracking your inventory profitability happens in three parts: (1) SKU profitability, (2) listing profitability, and (3) trending profitability. Reports on SKU profitability are considered the 'holy grail' of ecommerce data, because they indicate the true profit each SKU generates. Listing profitability, on the other hand, looks at your SKU's performance data by both gross and unit margins, as well as implied shares per sales channel. Lastly, trending reports show your profitability over a designated period of time.
Using these product analytics can get your brand on the fast track toward cutting costs, eliminating deadstock, and increasing profits by promoting higher-performing items.
3. Inventory value report
Inventory analytics are important for keeping an account of your purchasing decisions, so you can properly manage cash flow tied to inventory value. More specifically, a snapshot value report shows you the total value of all your products at individual warehouses (and even compares the volume of inventory at each location). Next, trending value reports break down data points within that same total value for all your products stored in individual warehouses.
Finally, an inventory value report highlights a product's performance by how much it's worth, its sitting age, and its inventory turnover ratio per warehouse (or collectively).
4. Stock levels report
The benefit to a stock report is really twofold; these calculations can track critical levels, and establish replenishment alerts, as well. Critical levels disclose the sales velocity and estimated stockout dates for all your products, while replenishment alerts give a rundown of the type of inventory in need of restocking at inventory dependent warehouses. Each of these elements is integral to your ongoing purchasing decisions, and can help safeguard your revenue stream so your bottom line stays where you want it.
5. Inventory forecasting report
The aim of an inventory forecasting report is to calculate the inventory needed to fulfill future customer orders, based on how much product you expect to sell within a set time frame. These estimates encompass your historic sales data, planned promotions, and known external forces to develop the most accurate predictions possible. Additionally, businesses who partner with Extensiv also have access to Fulfilled by Amazon forecasting, which offers a full suite report per FBA warehouse so FBA sellers can enjoy even greater inventory analysis.
6. Sales report
If you want to gain more visibility into your cash balances and streamline your accounting processes, a holistic sales report can help you do exactly that. With the backing of a sales report, brands can dive into an entire accounting summary for each individual sales channel — from incomes and discounts to refunds and taxes. A strong report will not only break sales down into different date ranges and categories of goods, but it'll also support you in uncovering trends, pinpointing top customers, and improving your forecasting efforts.

7. Cost of goods sold (COGS) report
Cost of goods sold is a very meaningful metric, as understanding your company's COGS can help in appraising your bottom line. What's more, a COGS report can facilitate setting the right price for your products, managing your yearly (or quarterly) taxes, and spotting unforeseen opportunities for growth. And with a firm grasp on your cost of goods sold, you'll know the true financial health of your business, meaning you can decide whether you need to invest more in your operations or revamp the way you manage your inventory.
8. Purchase order report
Just because you have inventory sitting on your shelves or leaving your warehouse doesn't mean you can sit back and relax; it's still necessary to manage and track inventory that's incoming, too. Purchase order reports deliver insights into your purchase order activity, which you can use to monitor transactional details and fluctuating product trends. In other words, a PO report gives you the ability to track what inventory stock is coming in and when it will arrive at your warehouse. From there, you can make space for new products, plan ahead on your order fulfillment, and prevent needless overstocking events.
9. Shipment trends report
Prioritizing order analytics is a great way for your business to secure a balanced cross-channel selling strategy, and create operational strategies based on true order data at the same time. Shipment trends reporting in particular gives you an inside look into the shipping trends and warehouse performance for every one of your sales channels. With this information, you can evaluate your warehouse's efficiency via each shipping carrier, and then quickly detect any pain points or areas in need of improvement.
10. Customer analytics report
Relying on customer analytics reports makes tremendous sense for product-based brands, since these findings can assist with building a loyal customer base and finding the right approach to acquiring new customers. Within customer analytics reporting, companies can gain awareness around the lifetime value of returning customers, the biggest spenders and/or highest order value customers, and the most frequent (and most recent) customers to boot.
This knowledge will inevitably help in upgrading your marketing, driving more sales, and giving customers an exceptional experience with every order.
Extensiv Order Manager's reports make it easy to see where you're making money, where you're losing money, and which products you should be focusing on. Book a demo with Extensiv today, and start enjoying all the advantages of inventory reporting for yourself.
Automate inventory reporting with Extensiv Order Manager
Reporting may seem tedious, but it is a key step to understanding how your business works in order to identify areas of improvement. As we mentioned, Extensiv is capable of automating all the 10 types of inventory reports listed above. This is because we believe that business owners should spend their time working on your business, instead of in it.
Are you interested in having your inventory reporting handled for you? Sign up for a demo with Extensiv and experience the gift of automated reporting, so you know just what your inventory is doing and where it's going at any given time.