Finding the right distribution partner is a feat to be proud of. Most suppliers struggle to find the right distributor, and it usually takes numerous discussions and back-and-forth emails. Even in Sweden, 65% of exporting companies aren't satisfied with the state of the relationship.
However, you can't relax once you find a distributor. There's a lot of vetting and hoops to jump through on both sides, but the initial selection is the equivalent of the first couple of dates. Both parties are excited about the relationship's potential. You are looking forward to the effect it can have on your business.
There's one problem. Your friends haven't met yet. That's the onboarding process in a nutshell. Your teams are about to collide for the first time.

Image: Source


The key to successful distributor onboarding
Supplier and distributor relationships thrive when they are in a true partnership. When the two parties' teams work together, everyone benefits.
Your sales departments can support each other and share crucial insights about the products that help improve performance. The distributor's marketing team can share key customer feedback that can help you improve your products. None of this can happen without proper on-boarding. To set up your partnership for success, you need to take the following steps.
1. Clearly communicate your expectations
You need to communicate your needs and set clear expectations while giving each other the autonomy you need to thrive. It's a tricky balance, but asking the right questions can make it much easier. Some questions you should consider include:
Is this a strategic or a tactical partnership?
Are you both on the same page when it comes to long term vision?
How are you going to measure performance?
When are deliverable due?
How are you going to communicate?
Who is in charge of what?
What do you do if an order is delayed?
How often will your teams get together, if at all?
Make a list of the questions you want to ask your partner and take them along to your meeting. Spending a bit of extra time defining the relationship, sets your partnership up for success.
It pays to be prepared. Stressful situations test relationships. By discussing different scenarios and figuring out a clear course of action from the get go, you minimize the chance for an unpleasant surprise.
2. Handle the legal stuff
Get all the forms in order and prepare any legal documents you both need to sign. Give each other, and your lawyers, plenty of time to hammer out the details. Decide on a contract that suits both of you. If either party feels they are being taken advantage of, this partnership will fail before it can start.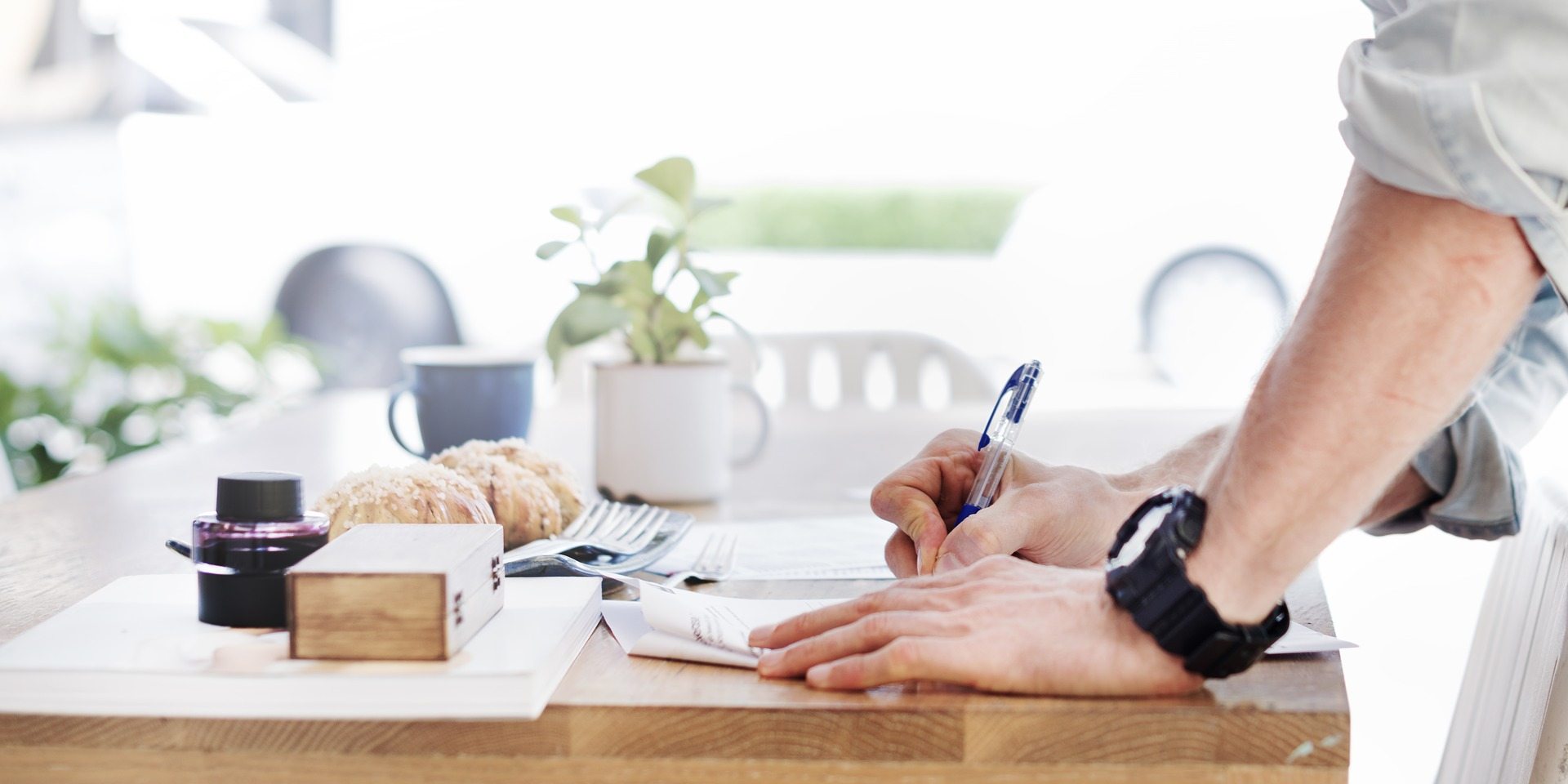 This may not be the most exciting part, but limiting your liability and creating a clear chain of responsibility can save you a lot of headaches down the road.
3. Set up access to current systems and schedule any necessary training
Inventory management is at the heart of your business. Using smart management techniques like data fueled demand forecasting and inventory optimization is key to staying on top and not letting your inventory overwhelm you. An integrated, multichannel tool like Extensiv Order Manager gives you everything you need all in the same dashboard. Your distributor is going to need access to some of that information.
Both of you have systems and processes in place that are optimized for the way you run your company. You need to make sure your distributor has the right level of access to the tools they need. You want to give them enough to be able to do their job efficiently, without giving away sensitive company data.
Consider creating a largely automated system that sends distributors the data they need as soon as you've gone over the initial contracts. Then you can offer additional support if needed. It's a good idea to create a standard list of all the tools distributors need to be trained on. This will make future onboarding experiences easier.
Schedule a time to train the distributor and any members of their team on the tools you use. In turn, make sure that any relevant members of your team are trained in the key parts of the distributor's processes.
You can create mini training courses and give relevant team members access through your LMS. You can also create a FAQ resource of common challenges.
4. Goals, deliverables, and sharing information
You need to set up a clear line of communication between you and your distributors. Discuss your short- and long-term goals. What do you want out of this partnership? How are your going to support each other in achieving those goals?
This is a good stage to hammer out your communication methods in more detail. Your distributor is going to gain interesting market insights that, if captured, can benefit your company. Setting up a away to capture that knowledge, whether it's through regular interactions or a specific process, can help you make the most of potentially valuable information.
Set up a clear structure so that your distributor's sales department knows who to contact if there's an issue with the inventory. Having a support person well-versed in the process to handle any issues can make things flow smoother. While your distributors aren't customers, a high level of service can make the relationship work better.
Setting yourself up for success
Your distributor on-boarding processes is a lot like running an effective nurturing campaign for customers on the buyer's journey. Smart marketers use email marketing automation to set up the campaigns and add a dash of personalization to make the process feel unique for each user. The same approach can work wonders for your onboarding process.
Would you rather get an on boarding package that directly applies to you and the work you are doing, or just receive another generic pack that's handed to every other partner? Which one will make you want to work harder to improve the quality of your partnership? Every onboarding experience is going to be slightly different. But, by using a process and tailoring it to individual vendors, you can make sure important information doesn't slip through the cracks.
You need to identify the distributor's key needs and give them the information they need to feel like they are a part of a valuable partnership. While onboarding is a relatively short process, if handled correctly it can produce incredible results. This process can strengthen your bond and help you start off your relationship on the right foot.