Converting traffic into leads or sales is one of the primary goals of marketing, and it's also one of the most difficult parts of running an e-commerce store.
Without the ability to try, see, or test products before purchasing them, consumers have to make a decision based on trust, which can be difficult to establish in a digital environment. Customer reviews are one of your most powerful tools for creating this trust.
How Reviews Affect Sales
Reviews are quite simply one of the best conversion tools you have at your disposal. Statistics from digital consultant agencies around the web all point to one thing, reviews help to boost sales by improving conversion rates.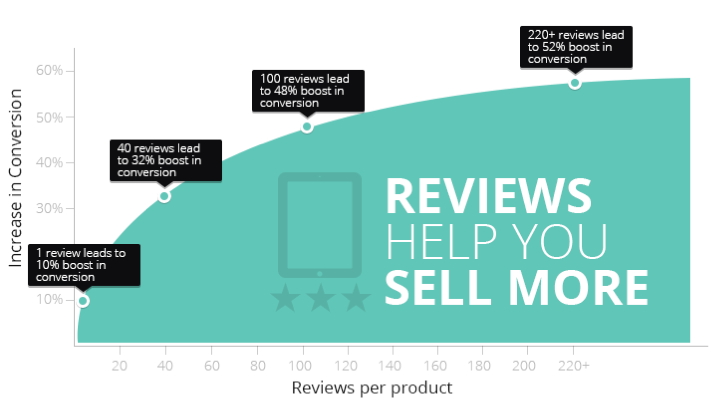 (Image courtesy of Reviews.co.uk)
CompUSA found that 61% of consumers looked at reviews before purchasing a product. People Claim suggests 70%.
BazaarVoice found that consumers who interact with customer questions or reviews while on a website were 105% more likely to make a purchase. This is a rather powerful statistic to take into consideration for your e-commerce business.
And according to Nielsen, 92% of customers say they trust most earned media more than paid advertisement.
And let's not forget business data. Amazon added the 'was this review helpful' button to allow consumers to help sort the most quality reviews to the top. The result? An added $2.7 billion in revenue, because consumers saw reviews as more trustworthy when backed by peer opinions.
Reviews and Search Optimization
Reviews aren't just about conversion; they also benefit your SEO. Of course, they do help with your search marketing by allowing you to boost conversion in SERPS (Search Engine Results Page), but we'll start out with how search engines use reviews to rank products.
Most search engines rank websites with fresh content over static pages. Reviews on a page provide this fresh content. Reviews also often include keywords and long tail keywords, which can and do come up in search. The people writing reviews often use the same language that people looking for reviews will use, which means that the same search terms will come up in Google, Bing, or Yahoo.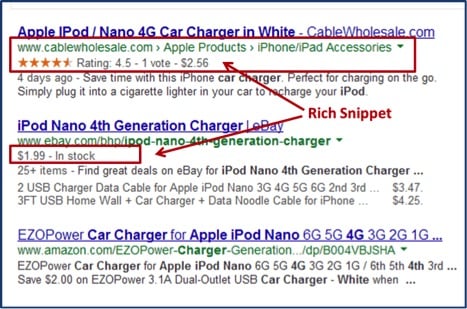 (Image courtesy of Search Engine Journal)
Rich snippets, which show review ratings directly in search can greatly improve your ecommerce sales. Distilled showed this increased click through rate to be anywhere from 10-20% depending on the item. And while it's great to integrate rich snippets into your website, you can also use them in Google Places, Facebook, and on sales platforms like Amazon. These snippets show up in search, so consumers can see what customers thought of the product before they ever go to click.
Why Negative Reviews Aren't Necessarily Bad
Negative reviews, in small amounts, can be an extremely positive thing. Consumers know that not everyone is going to have a positive experience, and that companies pay for good reviews. Having a mix of good and bad reviews, heavily leaning towards good, is much better for conversion than having a slew of five star reviews.
How much better? It depends on how many bad reviews you have. If you have one bad review with 10 positive reviews, then chances are you could deter about 4% of very traditional shoppers from buying from you according to a study by eConsultancy. But, a study by Reevoo found that customers suspect tampering when a product only has great reviews, so one or two mixed reviews can boost conversion by as much as 68%.
Strategies for Encouraging Consumer Reviews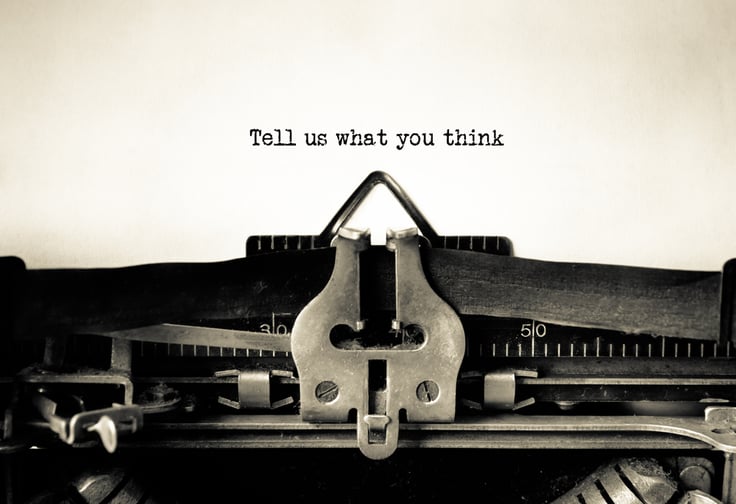 The best way to get started with using reviews to push sales is to get reviews, and to do that, you'll have to reach out to your consumers. As an e-commerce business, you have a couple of ways to do that.
Follow up Emails & Content - If consumers give you permission to use their email address when they make a purchase, you can send a follow up email after the product has arrived. If you know how long products normally take to arrive, you can send it a few days after that. Just be careful with this strategy. If the product hasn't yet arrived when the email does, the email will either be forgotten, or the buyer could leave a bad review on the waiting time. Marks and Spencer in the UK saw a 427% increase in customer feedback on their website after implementing this tactic.
We recommend utilizing platforms/software's such as Windsor Circle, and Mailchimp to reach out to customers and drive retention.
Branded Reminders with Products - It's easy and cost effective to print a branded reminder to leave a review and put it in every package going out. If you have a good e-commerce management system, you can also integrate custom labels, like the buyer's name, into each card, to make it more personal, and therefore more likely to catch their attention. You may already be printing something similar for your social media, so it's relatively easy to add a friendly reminder to leave a review.
Offer Incentives for Reviews - Leaving a review takes time, and not everyone is going to want to bother. Offering a small incentive, like a 10% discount or free shipping on the next order, will increase the number of people who want to leave reviews. Just make sure that the incentive stays valid for a long time, because they did just place an order.
Allow Other Users to Rate Reviews - Learning from your competitors is a must if you want to succeed on the web. Amazon's tactic is a great one to integrate, because it does make your reviews seem much more trustworthy. Here's how you learn from other top sellers.
Ask Customers Directly - It never hurts to ask your customers for what they want and today's social media gives you a very easy way to reach your consumers. Posting a question asking users what they purchased last and what they thought about it, asking customers if they've left a review on their last product, and other similar strategies will remind customers that they purchased the product and haven't reviewed it yet.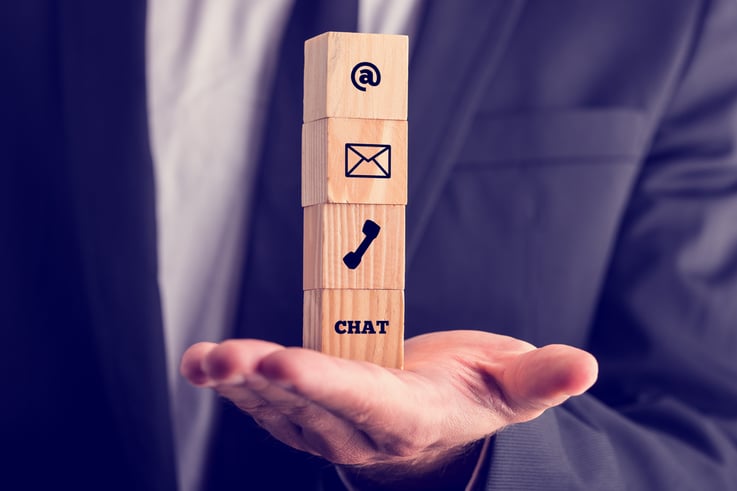 Paying for Reviews - The more reviews you have, the more trustworthy your product seems. In fact, Reevoo found that 50 or more reviews on a product page can increase conversion by as much as 4.6%. Reevoo provides rating and review services, so this data might be skewed, but they do have a point. More reviews usually means more trust, and therefore more sales. Because the easiest time to get your existing customers to review a product is when there are already reviews up, paying for reviews is a great way to go.
Reaching Influencers - There are numerous websites you can use to access reviewers who are ready to test and review your product in exchange for a small fee or even for the free product. Many of them also have their own blogs and websites, and can write up a full review in addition to on site or on platform review. The important thing here is to choose your top performing products, decide on a budget, and then don't go over it. Some websites include Tomoson, Reevoo, Baazaar Voice, and many more. These services do cost money, and prices vary, but they are a great way to get a lot of reviews quickly in order to push sales.
But Don't Pay for Good Reviews- eMarketer has conducted multiple studies on the topic of whether consumers find reviews trustworthy, and the majority, 86 percent, said yes. But, most respondents also cited awareness of fraudulent tactics like paying for good reviews, or paying for bad reviews on a competitor's product. Essentially, today's consumers are aware of how reviews can be manipulated, and know how to watch out for these fake reviews. According to Bright Local, the average consumer goes through 6 reviews, on one to three sites, before deciding to 'trust' a new e-commerce shop or product. Essentially, if you're paying for a review, all you're paying for is the reviewer's time, not the quality of their opinion. If you have good products, this won't matter anyway.
Utilizing Reviews to Your Advantage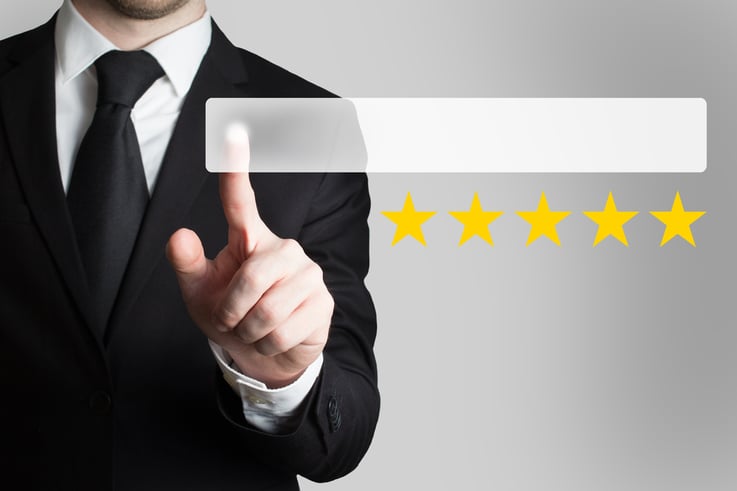 Just having reviews will help you to make more sales, but you can also work to make your reviews as efficient as possible. The following tips should get you started.
Use reviews on every platform
Show reviews in product search on your website
Use rich snippets to show reviews in search
Make review pages mobile friendly so users on mobile devices can leave reviews
Use one page for each review, and make sure your reviews are HTML for search
Display an average customer review at the top of the product
Display average reviews in marketing (PPC)
Ask for business reviews on pages like Facebook and Google Plus
Conclusion
Reviews are a great way to increase conversion on your website and in search, so putting time and money into them is a great investment on the part of any e-commerce business. While you should budget and plan accordingly, you can and will see ROI based on your efforts. Hopefully, this post has given you some ideas on how to start integrating reviews into your marketing program and e-commerce business.
Do you want to start utilizing your best selling products & customers with the most CLV to fuel your reviews? Extensiv Order Manager's in-depth analytics identifies these two important factors for promoting authentic positive reviews while allowing you to create custom labels to include in your packaging. Provide an excellent purchasing experience for your customers while getting true insight into your business all on one platform.