The Amazon Effect continues to put pressure on the third-party logistics (3PL) industry, particularly 3PL services catering to ecommerce sellers and Amazon businesses. Consumer expectations for multi-channel fulfillment are sky-high as they demand multiple shipping options, often for free, and as fast as same-day delivery. Though Amazon is a channel for order fulfillment through FBA, FBA sellers must also be ready to compete with them. Competing with Amazon is no longer a luxury–it is a necessity for your customers who want to stay relevant in the ecommerce space.
However, although the tech giant conditioned consumers to expect a high degree of flexibility, choice, efficiency, and cost-savings with online shopping, Amazon is not the only company that can offer these benefits to consumers. To help your 3PL services and your customers compete with Amazon, consider these three tips.
What is the difference between Amazon and a 3PL?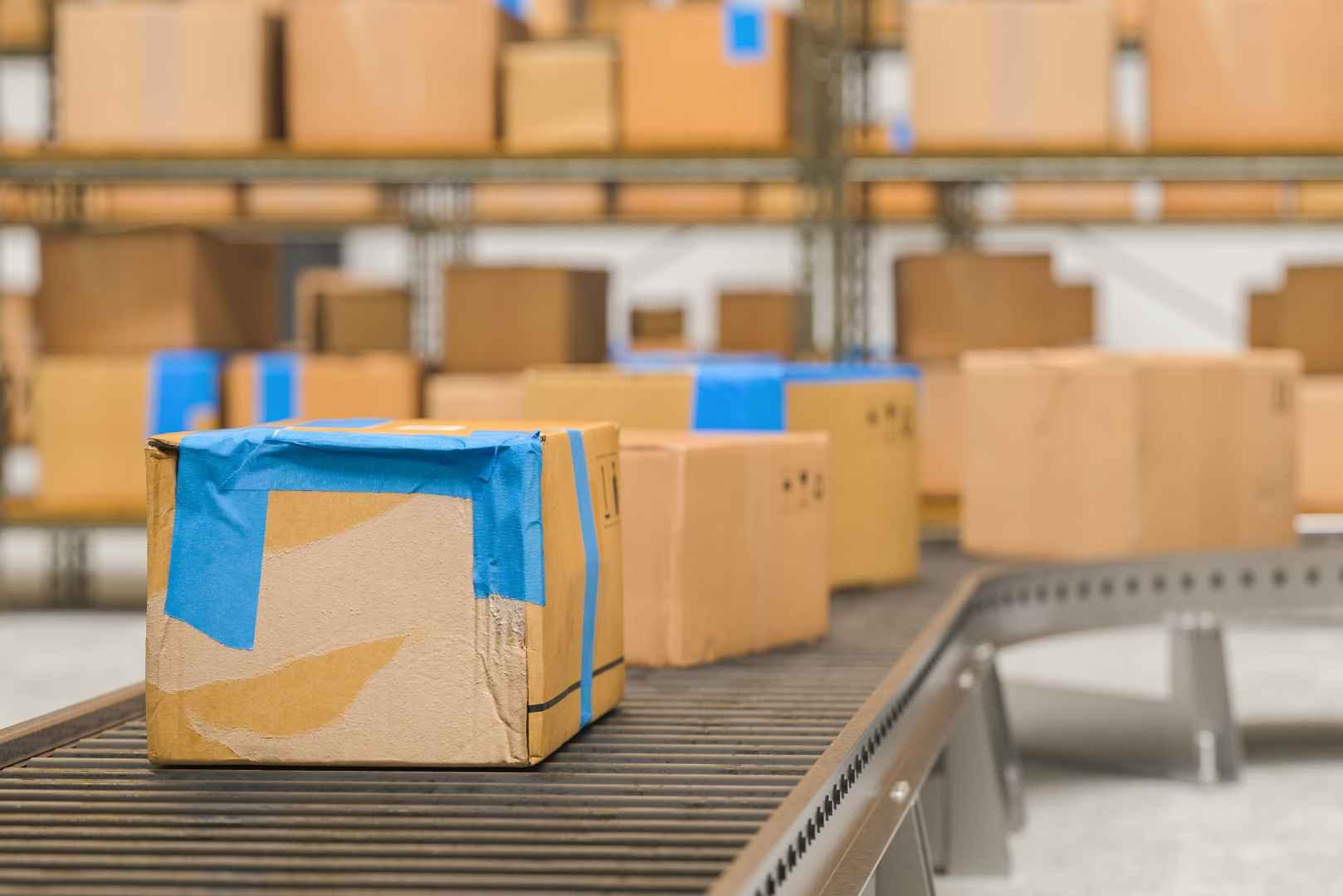 There is a distinct difference between Amazon's fulfillment services and those of a traditional 3PL service provider. Amazon FBA (Fulfillment by Amazon) is a service provided by Amazon that allows Amazon sellers to store their products in Amazon's fulfillment centers. Amazon takes care of storage, packaging, and shipping of products to the customer. In contrast, a 3PL provider is a third-party company that offers warehousing, inventory management, and order fulfillment services to ecommerce businesses, helping them manage their supply chain more effectively.
While Amazon has an edge in terms of size and resources, a 3PL can offer more personalized service and better flexibility in managing inventory and shipping for multiple sales channels. A 3PL can also be more cost-effective than Amazon FBA, especially for businesses with diverse product offerings and complex supply chain needs.
What does Amazon typically do better than the average 3PL?
Amazon often excels at providing a seamless customer experience, fast shipping, and efficient fulfillment operations. They have a vast network of fulfillment centers and distribution centers that allow them to fulfill orders quickly and offer services like Amazon Prime, which includes free two-day shipping for eligible products. Amazon's investment in advanced technology and automation also contributes to their efficiency and cost savings. However, they may not always offer the same level of personalized service and flexibility as a 3PL service provider, which can make it difficult for some businesses to adapt to their requirements.
3 Tips to Help 3PLs Compete with Amazon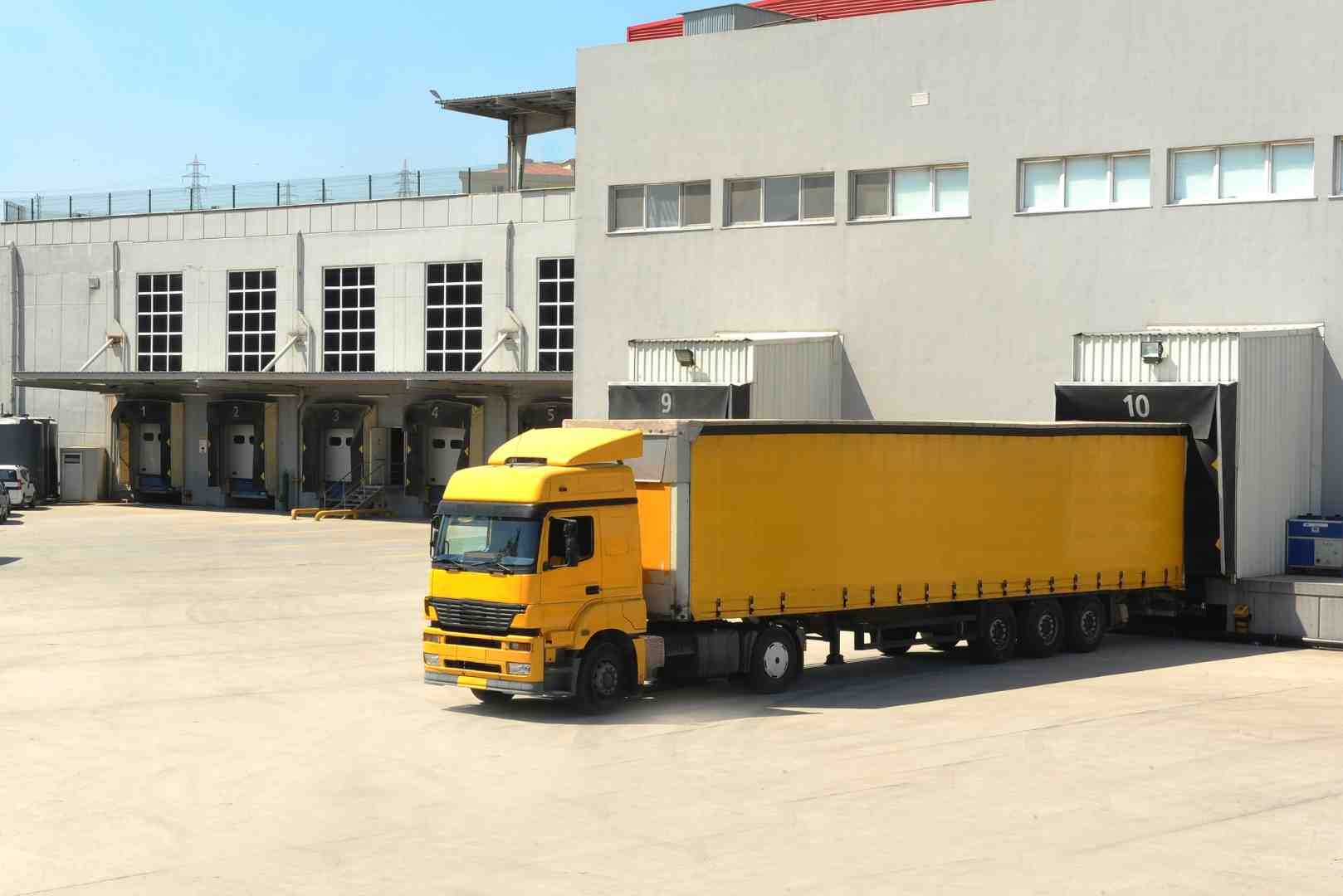 To help your 3PL and your customers compete with Amazon, consider implementing these three strategies:
Leverage relationships with shipping carriers and other 3PLs for low-cost shipping: By partnering with shipping carriers and other 3PL companies, you can negotiate better shipping rates and offer more diverse delivery options. This will help your customers provide a more cost-effective and flexible fulfillment process, which can enhance the overall customer experience.

Invest in

digital automation

for

real-time

inventory management

: Implementing a robust

warehouse management system (WMS)

and automating processes within your

3PL warehouse

can save time, reduce errors, and increase efficiency. This enables you to process orders quickly and compete with

Amazon

's

fulfillment services

.

Optimize processes for

omnichannel fulfillment

: Adopt a unified approach to managing B2B, B2C, and

ecommerce

fulfillment

strategies, and ensure that your WMS can integrate with various

sales channels

. This allows you to offer a seamless and flexible

fulfillment process

that meets the needs of today's

ecommerce

consumers.
1. Leverage relationships with shipping carriers and other 3PLs for fast, low-cost shipping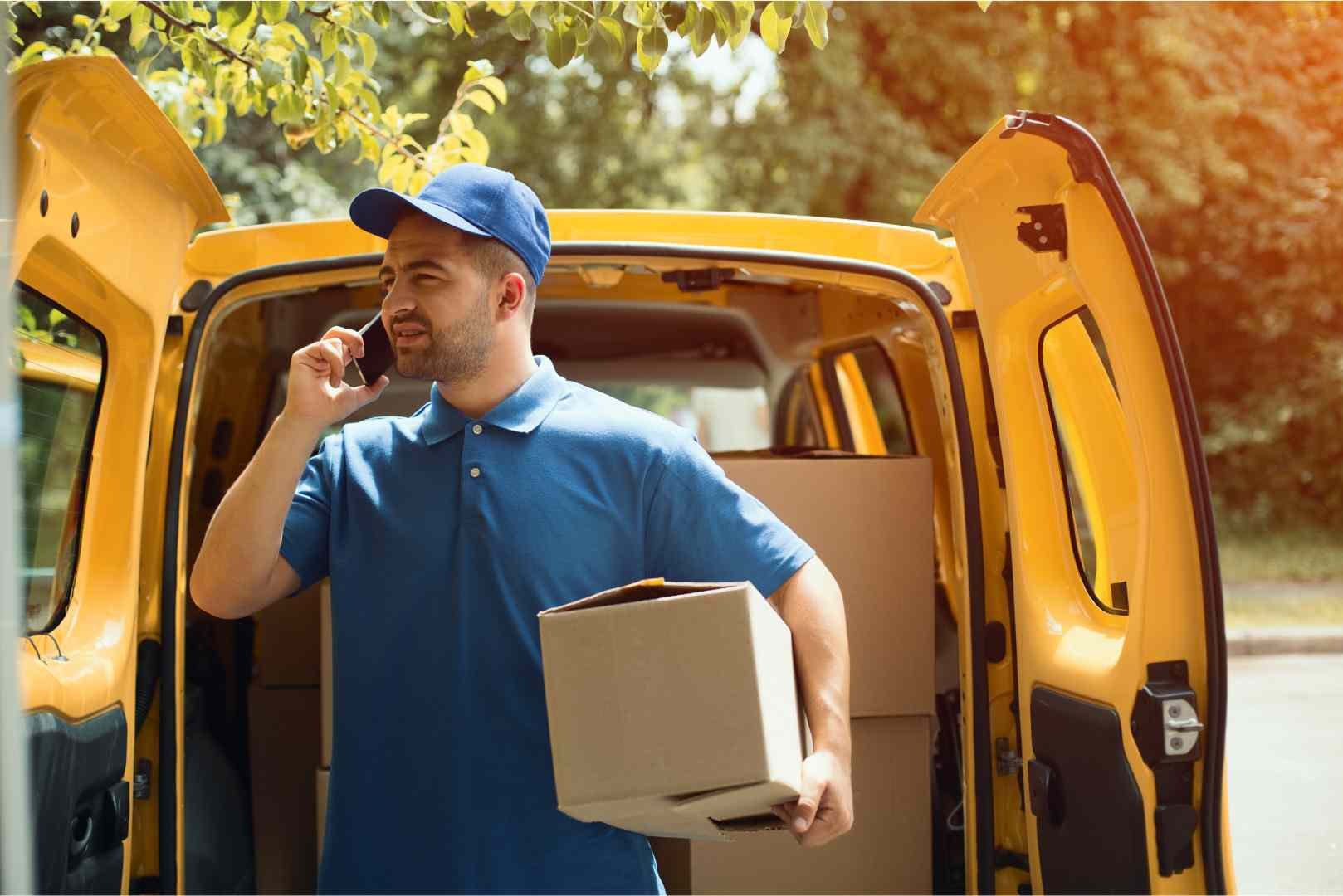 Famous for their 2-day shipping with Amazon Prime, Amazon has inspired other retailers like Walmart to offer similar shipping timelines included in membership packages.
How is Amazon able to accomplish this? Amazon operates a network of shipping hubs across the country with inventory split amongst them so that they can deliver any order to any address in the contiguous United States within two days.
However, Amazon also loses a lot of money from Prime Shipping; they spent $21.7 billion on shipping costs in 2017. Giving the consumer whatever they demand "at the expense of profits" forced Amazon to scale back its Prime Two-Day home delivery to shrink shipping costs incurred by the company. But they still offer Prime Now Two-Hour Delivery, Same-Day Delivery, One-Day Shipping, and Two-Day Shipping in most cities nationwide for millions of products.
Beat Amazon's fast and affordable shipping
How can you help your customers compete with the insanely fast shipping from Amazon? The answer is simple: by leveraging your relationships with shipping carriers. According to the 2022 State of the Third-Party Logistics Industry Report, "transportation and freight expertise top the list as to why businesses look to partner with a 3PL." Your customer may not be able to sacrifice profits to offer the fastest shipping for free like Amazon. However, considering 3PLs specialize in contracting with shipping carriers, you can negotiate better shipping rates for your customers to help them offer many delivery timeframes at affordable prices to compete with Amazon.
Additionally, you can form partnerships with 3PLs in other parts of the country, which you can find in our fulfillment marketplace, and operate as a 4PL. This would allow you to spread your customers' inventory across 3PLs in different regions and build shipping hubs comparable to Amazon's network of warehouses.
Even partnering with 3PLs on opposite coasts–much more feasible than replicating Amazon's entire warehouse network–will go a long way toward reducing shipping timeframes and costs on orders shipped throughout the country.
2. Invest in digital automation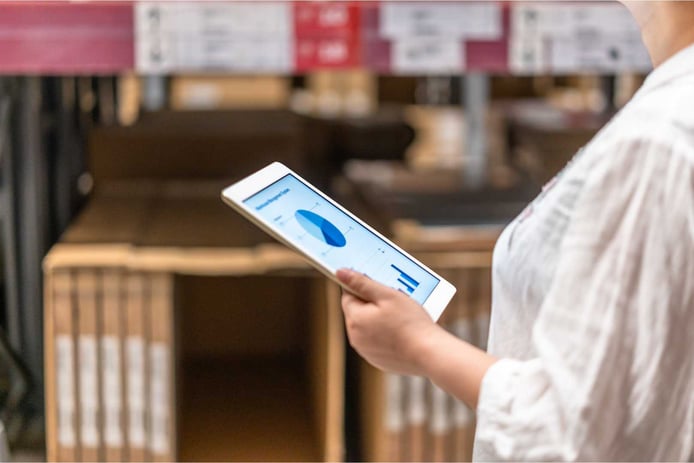 Amazon's 3PL warehouses constantly make headlines for their use of advanced technology in their warehouses, especially robotics. The dedicated Amazon Robotics and Advanced Technology team researches new robotics technology–including robotic shelves with attached robotic arms to pick from high shelves as well as autonomous mobile robots and guided carts–that make warehouse workflows more efficient. However, Amazon also uses other technology in addition to robotics. The Amazon Fulfillment Technologies team supports Amazon's WMS that includes an inventory management system (IMS) used for tracking the inventory as it travels into, within, and out of the warehouse.
What type of automation technology can help your 3PL compete against Amazon?
Although robotics can effectively increase warehouse efficiency, you do not need to fill your 3PL warehouse with robots to help your customers compete with Amazon. Instead, invest in digital automation.
Digital automation refers to eliminating manual (paper-based) processes with software that handles repetitive tasks for you. For example, a WMS captures data on all transactions that happen in a warehouse from receiving to shipping, inventory counting to picking/packing, billing and more.
Automating these processes with a WMS saves your 3PL time, reduces human error, and eliminates inconsistencies, drastically increasing efficiency within your warehouse. With a reliable, scalable WMS, you can process orders quickly enough so your customers can compete with Amazon.
Integrating digital automation and adopting a sophisticated WMS can help your 3PL service streamline operations, improve accuracy, and reduce the time it takes to process and fulfill orders. Real-time inventory management allows for better decision-making and planning, which can lead to cost savings and enhanced consumer satisfaction. By investing in technology and automation, your 3PL service can efficiently compete with Amazon's fulfillment solution.
For more on becoming a tech-enabled 3PL, read this article: Becoming a Tech-Enabled 3PL.
3. Optimize processes for omnichannel fulfillment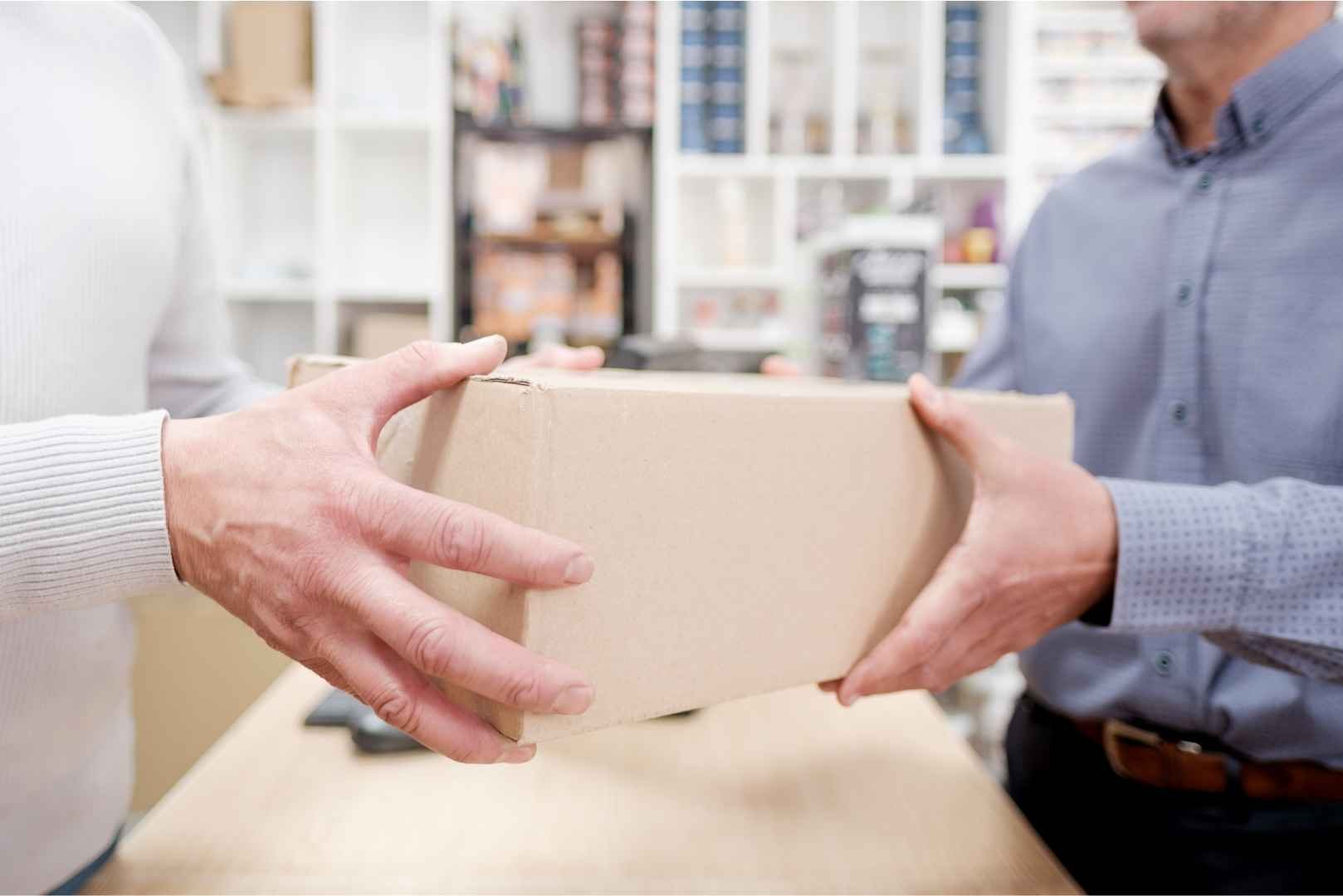 Amazon is a trendsetter in omnichannel fulfillment, offering many delivery options like buy online pick up in-store (BOPIS), or at one of their lockers, years before omnichannel became an industry hot topic.
Though initially divisive and seen as a poor alternative to the original free 2-day home delivery, Amazon lockers and pick up in-store give consumers more flexibility as they have options for how they want to receive their orders. In many cases, picking up an order from a locker reduces the shipping time and is more environmentally friendly than home delivery. Furthermore, being able to make returns for online orders in stores gives consumers the flexibility they want from ecommerce.
Now, omnichannel fulfillment is everywhere. Buy online pick up in-store is a common fulfillment option at retailers across industries, ranging from Target to Best Buy to major grocery store chains. To keep up with demand, your 3PL–like Amazon's fulfillment centers–needs to optimize your processes for omnichannel fulfillment.
How can 3PLs optimize for omnichannel?
This means juggling B2B, B2C, and ecommerce fulfillment strategies in a unified approach so that your customers can accommodate their consumers' needs. A lot goes into staying organized for omnichannel fulfillment, but you should pay special attention to your ecommerce strategy as it is one of the biggest drivers of omnichannel fulfillment.
Again, a robust WMS that can integrate with online shopping carts and marketplaces is the best solution. Application programming interface (API) integrations bring orders into the WMS from online sources and transmit inventory levels back so that you do not oversell products, making ecommerce fulfillment a breeze.
Reverse logistics is also critical in ecommerce and omnichannel fulfillment, so having a WMS that processes returns smoothly is important for helping your customers compete with Amazon.


Bonus Tip: Offer comprehensive customer support and flexible inventory storage options for ecommerce sellers

One of the critical aspects of a successful 3PL service is providing excellent customer support. By offering dedicated in-house customer support, your 3PL can quickly address clients' concerns and provide timely solutions, fostering a strong relationship with ecommerce sellers. This personalized approach can give you an edge over Amazon, which may not always offer the same level of tailored support.
In addition to customer support, providing flexible inventory storage options can help your 3PL service stand out from competitors like Amazon. By offering various storage options, such as pallets and storage space designed to accommodate different product types, your 3PL can cater to a diverse range of ecommerce businesses. By understanding the unique needs of each client, you can create customized solutions that align with their inventory requirements.
Outsourcing inventory storage to a 3PL service can help ecommerce sellers save on storage fees and better manage their inventory levels. By working with a 3PL that offers competitive storage costs, sellers can allocate more resources to other aspects of their business, such as marketing and product development. Additionally, by effectively managing inventory storage, your 3PL can help ecommerce sellers avoid long-term storage fees and penalties imposed by platforms like Seller Central on Amazon, which can have a significant impact on their bottom line.
By offering exceptional customer support, in-house expertise, and flexible inventory storage options, your 3PL service can help ecommerce sellers stay competitive in an industry dominated by giants like Amazon. By continuously refining your services and tailoring your approach to clients' unique needs, your 3PL can provide the necessary support and resources for ecommerce businesses to succeed in today's fast-paced and demanding market.
The benefits of using Extensiv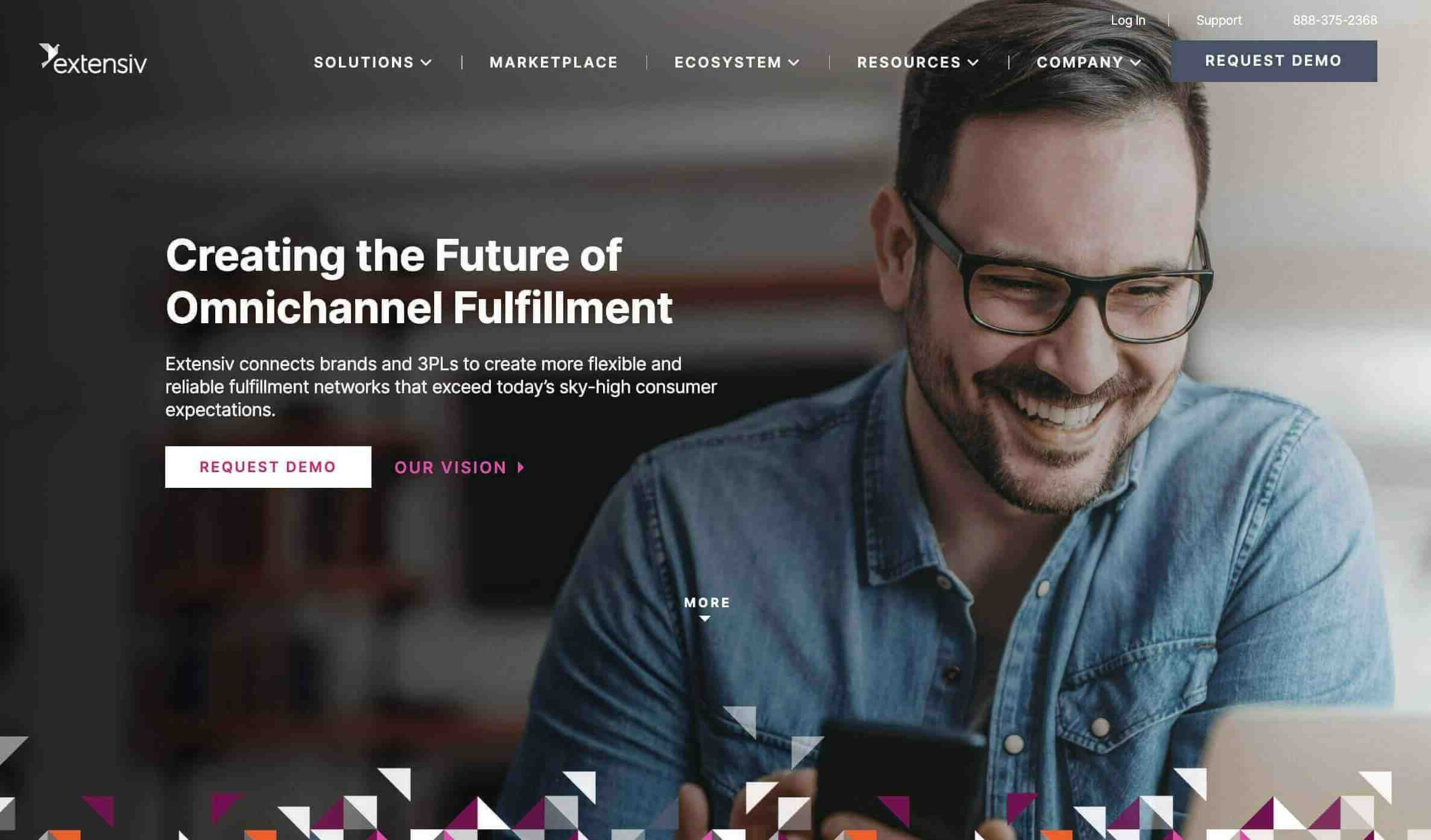 Extensiv's network of 3PL partners can help your business compete with Amazon's fulfillment services by providing access to a wide range of warehousing and logistics services. By becoming a 4PL, you can manage multiple 3PLs and effectively streamline your supply chain, offering your customers the best possible service. Extensiv's warehouse management software solutions enable 3PLs to automate processes, and manage inventory.