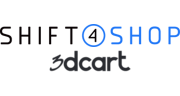 Shift4Shop 3dCart
3dCart is now named Shift4Shop.Their turnkey eCommerce solution makes it easy to build a website and grow your business - and they offer plans starting completely free. Shift4Shop makes it easy to build the perfect website for your business with a simple yet powerful eCommerce website builder. Choose from dozens of professionally designed, industry-specific templates, all of which are mobile-friendly, SEO optimized and highly customizable. Customize your site using their intuitive web design tool, edit the HTML and CSS directly, or access their network of web design experts to build your online shop. Access hundreds of powerful features like product and order management, SEO tools, email and social media marketing, and much more.

No extra fees.

All order sources are included with all plans.
---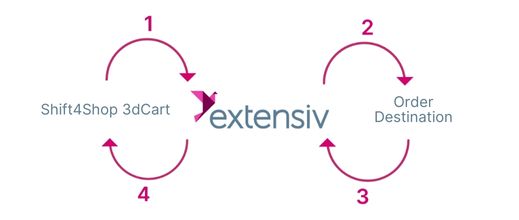 About Extensiv's Shift4Shop 3dCart Integration
Integration Manager's Integration with Shift4Shop supports
Sales Order Download from Shift4Shop to Integration Manager
Sales Order Delivery from Integration Manager to Order Destination
Shipment Tracking from Order Destination to Integration Manager
Shipment Tracking from Integration Manager to Shift4Shop
Choose a destination to integrate with Shift4Shop 3dCart
Choose a source to integrate with Shift4Shop 3dCart
110+ Ecommerce Integrations, 80+ EDI Retail Partners, 90+ Warehouse Systems, 1000+ 3PL Integrations, Millions of Orders!
"3PL Central has taken a pivotal role in our growth — which was 247%. We are at maximum efficiency, 99.9% inventory accuracy, and customers are ecstatic."
— LMS Logistics Solutions
"3PL Central has taken a pivotal role in our growth — which was 247%. We are at maximum efficiency, 99.9% inventory accuracy, and customers are ecstatic."
— LMS Logistics Solutions