Many people think that operating a warehouse is a simple task involving storing materials before export or distribution. However, a warehouse is an organized and multifaceted entity.
Warehousing consists of applying scientific methods of handling cargo and making it available whenever required.
In the current market, running a very organized warehouse is the most significant aspect of any business.
Things to Consider to Effectively Run a Warehouse
To run a warehouse smoothly, ensure you have the following:
Safety
A warehouse combines heavy machines with large machines and slippery floors. With all these in mind, you must safeguard the safety of your staff in the workplace.
Conduct a thorough training for new staff and ensure they are informed of all the safety protocols after training. Ensure your warehouse is in a position to respond to occupational hazards or disasters such as fires.
Adequate Staff Training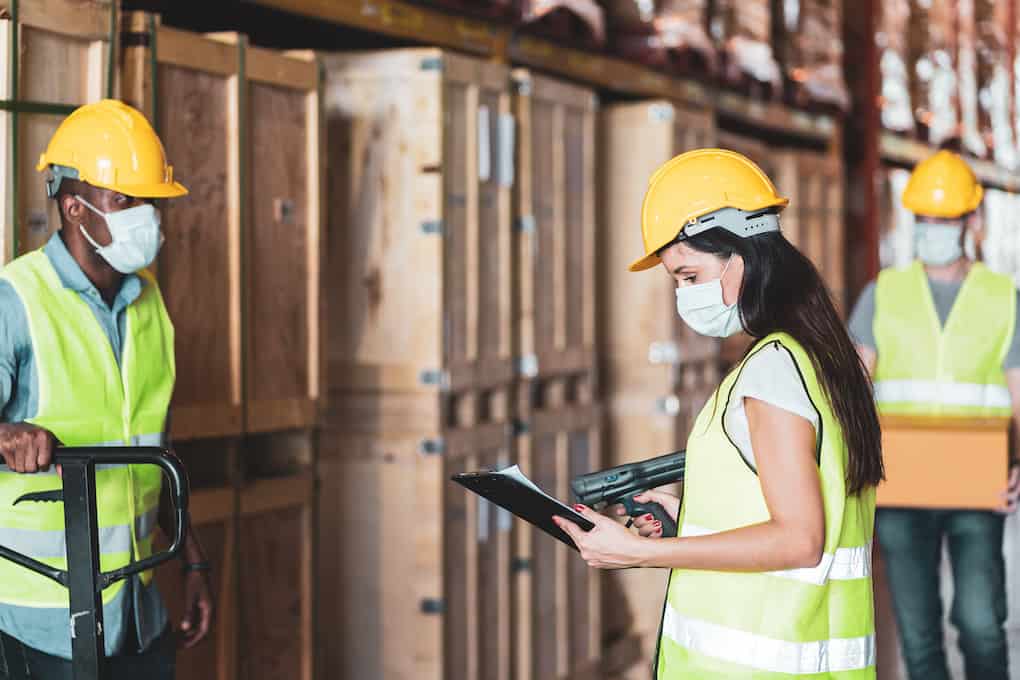 Having well-trained staff improves safety in the workplace and enhances efficiency, and makes management easier. Without adequate training, your warehouse will not operate smoothly.
Ensure you hire staff with the proper work ethics, professionalism, teamwork, and discipline. In addition, ensure you have the correct numbers and incorporate both experienced and young workers.
Proximity to the Market
Set a warehouse in a very accessible location. Ensure it is well connected to the market or consumers. A successful warehouse must have a proper transport and communication network via air, railway, roads, and seaports; this makes loading and unloading very easy.
Accessibility is not only good for business operations but also improves staff productivity.
Appropriate Software
To run a warehouse in 2021, acquire suitable software for managing inventory, managing pieces of equipment, labor, shipping, and many other operations. Carry out thorough research and acquire a program that suits all your needs.
Quality Control
To increase the quality of customer service and satisfaction, verify any item you receive before you process and pack. Verification helps you identify any presenting problem before it is too late.
Suppose there is any discrepancy, the items should be returned as soon as possible. Do not allow incorrect products to pile up as it can create a shortage of orders being processed.
An Efficient Receiving Process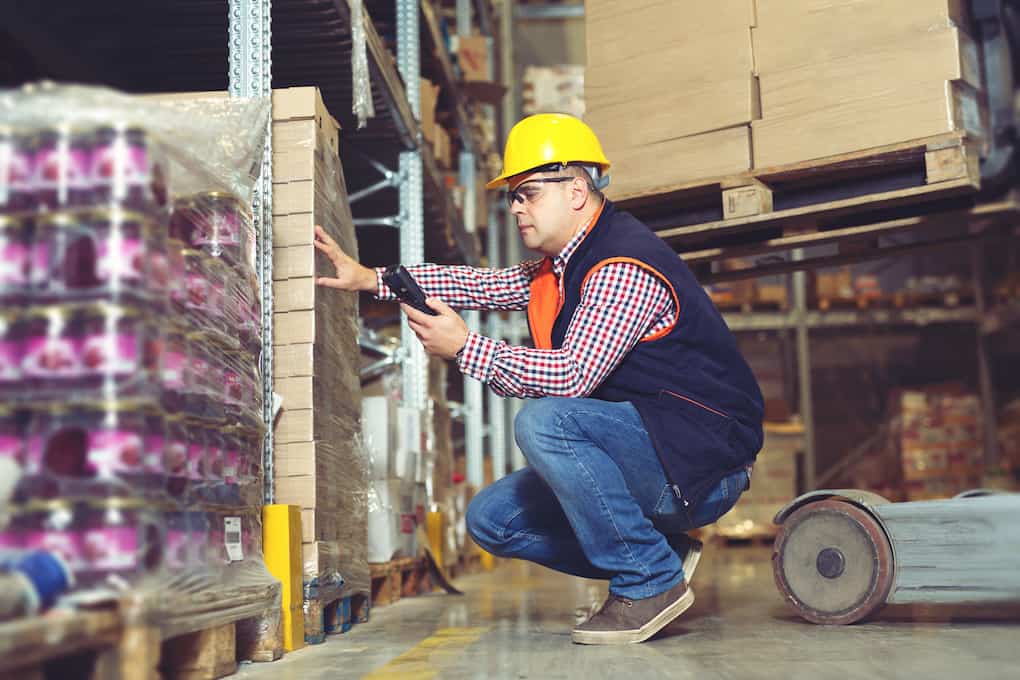 To efficiently operate a warehouse in 2021, you must develop and maintain an effective receiving process. Always ensure any materials you receive go through the verification process immediately.

Plus, your staff must have adequate training to detect any shortages or damaged items during the reception.
In addition, move items to their appropriate storage units.
Make sure you display the materials well and that pickers can easily access them.
Ensure the Warehouse Is Well Organized
The organization is vital in many aspects of a warehouse. For example, without proper organization, your receiving and picking process will be imperfect. In addition, the organization makes it easier for one to locate the items they want from the shelves.
Think critically and organize items depending on their use, weight, and how often pickers search for them. Put the in-demand or fast-moving things in the front and center. Place items that are ordered simultaneously in one aisle.
Have the Right Emergency Protocols
A warehouse must have adequate preparation for any unforeseen emergencies and accidents. Readiness is critical to eliminating extreme losses.
Create effective plans for fires, floods, or any other mechanical disaster. Also, ensure you take your time to come up with the proper response at the right time.
Have the Most Appropriate Warehouse Design
Warehouses store large quantities of items. You should design your warehouse accordingly depending on the item you intend to store. Be sure to maintain adequate temperature and aeration to keep the things and your staff safe.
Adequate Storage
A warehouse must have enough space to hold its contents in order and in suitable conditions without overcrowding and clutter. Adequate spacing will enhance organization and promote effective goods movement into and out of the building.
Security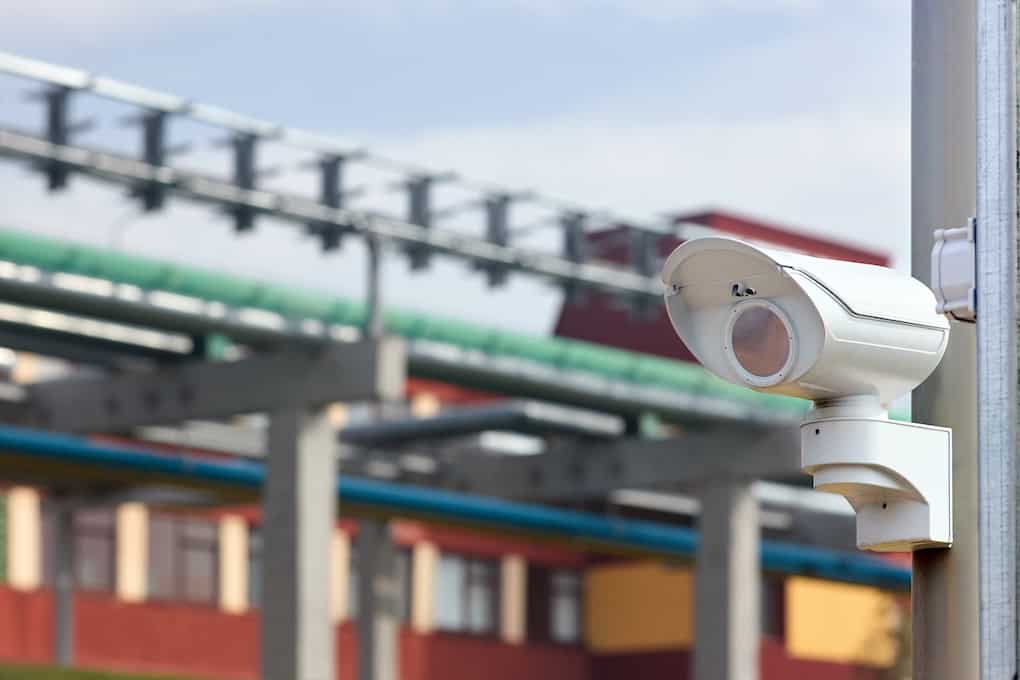 A warehouse must have 24/7 security since they are used to store costly items. To minimize theft, ensure you have 24-hour camera surveillance covering both the interior and exterior.
Efficient Picking Process
The time spent picking orders can make or break a warehouse. To eliminate negative consequences, ensure you have a pick-up list to save on resources and time.
Warehouse Tools List
A warehouse functions as a complex entity and involves people using different tools and equipment across different processing areas in the house.
Therefore, the right equipment will always complement human effort in raising the performance of a warehouse. Thus, acquiring the right tools and equipment is crucial to saving on cost, time, and effort.
Docking Equipment
Suppose you choose the wrong docking equipment, your employees will be at risk. Since the docking area is commonplace for receiving and shipping, safety should be a priority.
In addition, you should have the right equipment to transfer items to and from trucks.
Since truck designs are constantly changing, acquire the best docking equipment to make the process safer, efficient, and customizable. Proper docking is less time-consuming and safer for workers.
Examples of docking equipment include:
Truck restraints
Dock seals and shelters
Yard ramps
Wheel chocks
Dock lifts and dock levelers
Dock plates and boards
Edge of dock levelers
Conveyors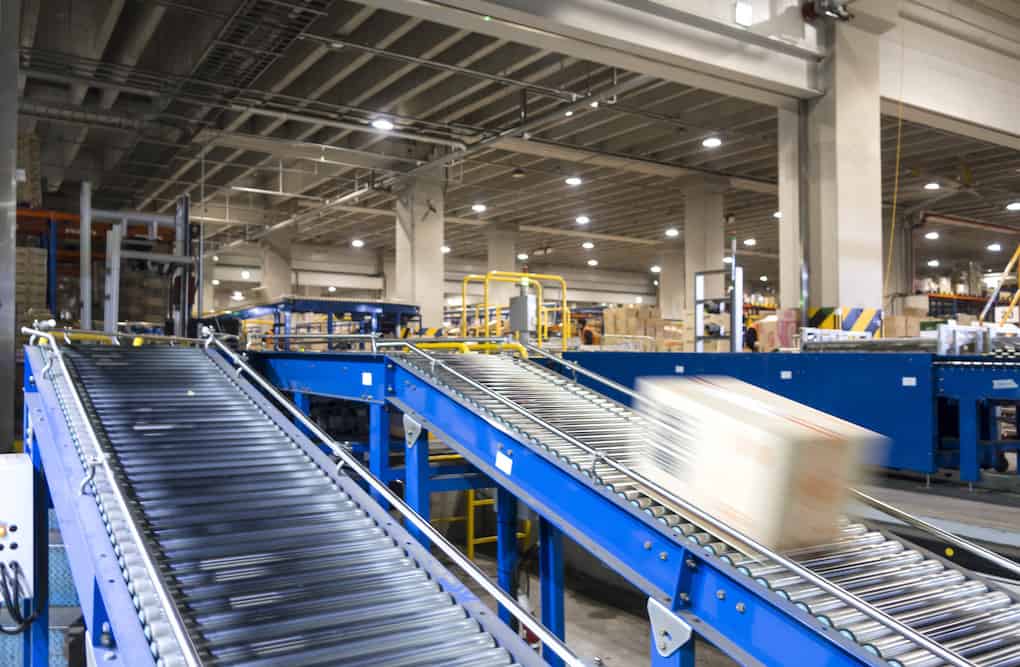 Conveyors are material handling machines for moving cargo from one location to another. They are faster than manual movement. In addition, conveyors usually reduce the risk of workplace injuries because they require minimal human intervention.
Conveyors are crucial for improving packing, picking, and dispatching times. In addition, they offer automated weighing, dimensioning, and sorting processes. Although they are pretty expensive, their benefits outweigh the cost.
Here are examples of conveyors:
Belt conveyor
Gravity roller conveyor
Plastic belt conveyor
Flexible conveyor
Spiral conveyors
Pneumatic conveyors
Chain conveyors
Vertical conveyors
Automotive conveyors
Dustproof conveyors
Storage Equipment
Having the right storage equipment enables you to use your warehouse space optimally to fulfill your goals. In addition, it will help your staff find inventory fast and efficiently. Warehouse storage equipment comes in various options to match the needs of a warehouse.
Examples of storage equipment in the warehouse include:
Bins and totes
Shelves
Carousels
Racks
Lifting Equipment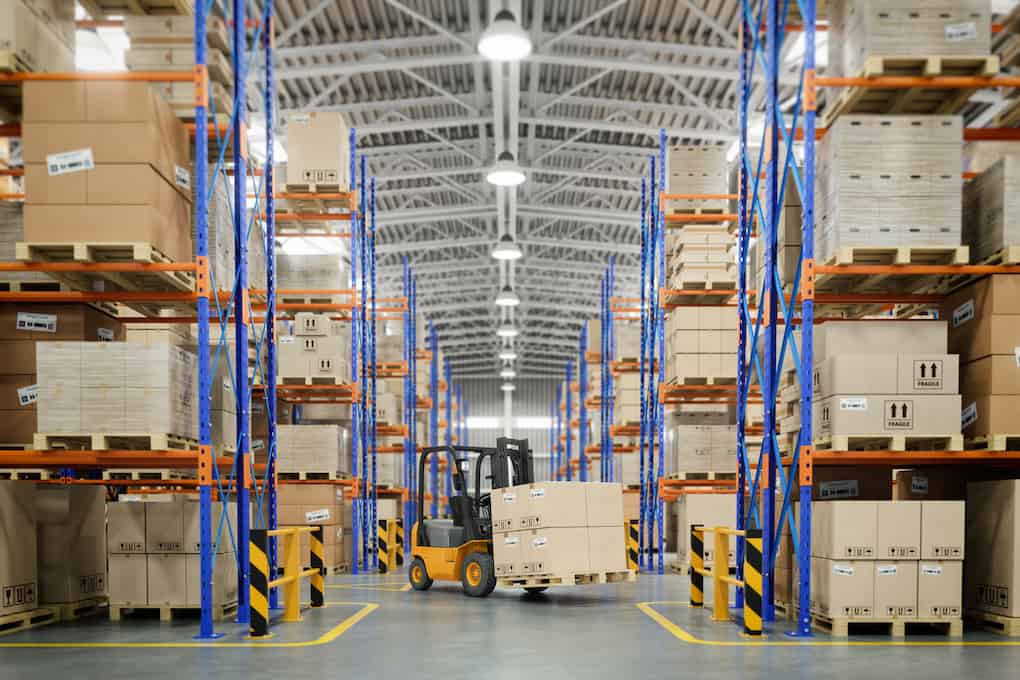 Lifting equipment refers to machines that streamline the storage, loading, and transportation of warehouse goods. Inadequate lifting equipment can result in inappropriate handling. Moreover, it can bring warehouse operations to a standstill if corrected timely.
Before you choose to lift equipment in your warehouse, consider factors such as the type of inventory and the height of shelves. They might be expensive, but they come with an array of functional advantages.
In addition, they are customizable, easy to maintain, and can reduce manual operations in many areas.
Some of the lifting equipment include:
Dollies and castors
Service carts
Hand trucks
Pallet jacks
Cranes, hoists, and monorails
Forklifts
Packing Equipment
Packing is the process of wrapping products or designing a container to offer protection and enhance easy handling. Packing equipment will assist the warehouse staff pack faster, increasing their productivity and efficiency.
Appropriate equipment will save a lot of costs and offer wrapping consistency. Furthermore, they enhance inventory management and reduce product separation. These are:
Packing tables
Strapping and banding equipment
Industrial scales
Stretch wrap machines
In addition to the following vital tools and equipment, a good warehouse should have the following safety requirements:
Safety mirrors
Bollards
Handrails for provision of safety from elevated areas
Barrier rails for protecting warehouse equipment from forklift damage
A well-equipped first aid kit- it should have bandages, primary burn treatment, and antiseptics
Before you do anything in a warehouse, remember that your safety is critical. Thus, you must- by all means- avoid potentially dangerous things. Always check your safety checklist for the above items.

How do You Improve Warehouse Efficiency
Ultimately, it is not too late to improve and enhance efficiency even if you have already set your warehouse. To improve your efficiency, apply the following tips:
Adopt modern Enabling Technology
You can either adopt an ERP system or WMS to improve your warehouse efficiency. These systems offer automated pick lists that you can send to mobile users to reduce mistakes and wastage of paper and time, further making your warehouse neat.
Use barcode technology to enhance the accuracy of transactions and reduce picking errors. According to an RFID Research Center research, barcode or radio frequency identification increases inventory accuracy by around 27%. At Extensiv Warehouse Manager we offer a barcode inventory system that works with any smartphone. This makes setup and day to day operations easy.
Organize Your Work Stations
Organizing a warehouse enhances productivity since workers will not spend a lot of time looking for equipment. Organize using the 5S model that is:
Sort
Set in order
Shine
Standardize
Sustain
Optimize Labor
If your WMS does not generate good picking plans, create the plans manually.
Adopt Lean Inventory
In lean inventory, the basic premise is what you need. Therefore, it is good to eliminate or reduce safety stocks. In addition, you can request your suppliers to deliver small quantities of goods frequently.
Optimize and Maximize All the Available Storage Space
Instead of increasing the footprint of your warehouse, you can make better use of the vertical space. Do this by adding taller storage units and the proper loading pieces of equipment to help you keep more items within the same room.
Extensiv Warehouse Manager can help you make the most of your warehouse by adding efficiency and tools that keep your inventory on track. Check out our services or reach out to us for a free demo today!