The popularity of cross-border eCommerce continues to rise, which means it's important for eCommerce sellers to start selling and shipping worldwide to best increase their sales. In fact, merchants' attitudes towards cross-border eCommerce have become more positive, with 50% of respondents agreeing and 31% strongly agreeing that cross-border eCommerce is profitable for them.
However, a common fear of shipping internationally is higher costs and complex logistics. This is understandable, considering the shipping and logistics industry has a reputation of not being very transparent.
The good news is that shipping internationally isn't as hard as you think – you don't have to run a large company to be able to afford and do it successfully. Any small business owner can ship globally with ease and maintain costs if they know what to expect. Learning about the common (and not so common) fees that couriers charge is a great starting point in preparing your business to ship overseas.
In this post, you'll be able to get a better understanding of what fees you can expect and what fees can be avoided so you can ship anywhere with confidence.
Express couriers and postal couriers - what's the difference?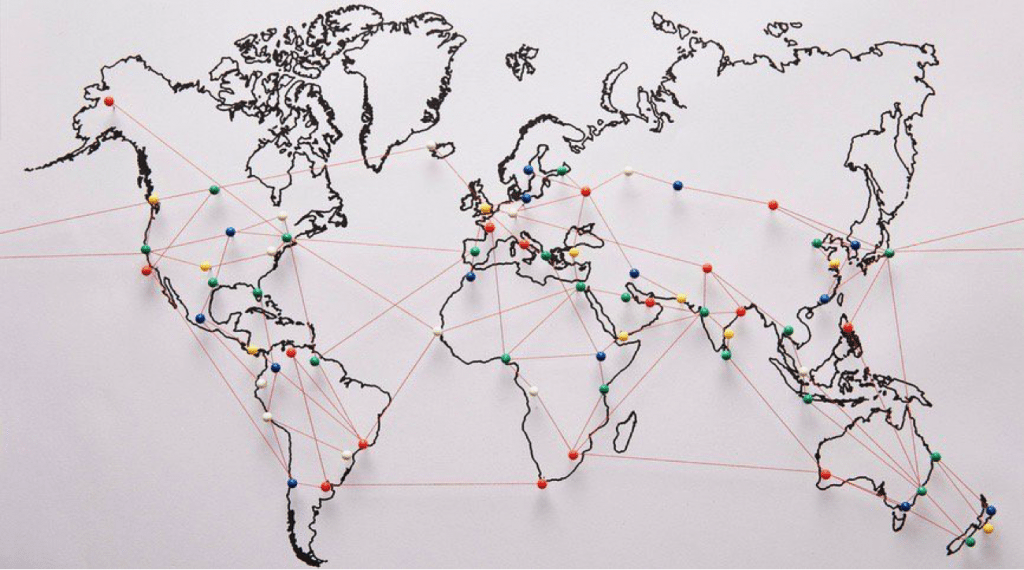 First, let's talk about the differences between express couriers and postal couriers. When it comes to costs, you'll see a noticeable difference in price and quality between the two.
Postal services include couriers such as the US Postal Service, Hong Kong Post, and SingPost. They are normally operated by national governments. Pricing is simple and relatively affordable: you mostly pay for the ecommerce shipping costs. However, the speed of their services are slow and the service quality is low.
Express couriers include companies such as FedEx, UPS, and DHL. These are companies that have worldwide courier networks, allowing them to have efficient global operations. While they do provide fast and reliable delivery services, their pricing is more complex and can include additional costs based on various factors.
Let's break down the express courier costs into three main categories:
Shipping-related charges
Parcel handling-related charges
Tax & duty-related charges
Shipping-related charges
These charges are related to the details of the shipment, such as the pickup location, the delivery destination, and delivery hours.
Fuel surcharge: With express couriers, the main additional charge that you will face is the fuel surcharge. Calculated as a percentage of the shipping costs, this varies weekly or monthly depending on the country. Be mindful of their fluctuation as it can have a significant impact on your bills!
"Remote area" or "Extended area" surcharge: If you read the fine print in your contract, you may be surprised that certain pickup or delivery locations may cost you extra. If your pickup or delivery address is far from the usual collection path of the courier, couriers may decide to bill you for it. Additionally, these surcharges may apply for certain couriers if the address is in a residential building. It's best to give your customers a notice at checkout that additional shipping fees may apply if they are located in a rural area.
Optional value-added services: Looking to protect your shipment, or make delivery more convenient for your recipient? There are services (and extra fees) for that. You can add additional insurance (to cover potential loss or damages) or request delivery out of regular working hours (such as Sundays, public holidays or within a short time frame.)
Failed deliveries: Mistakes happen, and unfortunately express couriers can charge you for this. Some of these fees include "address correction fee", "delivery reattempt" or even "return fees".
Parcel handling-related charges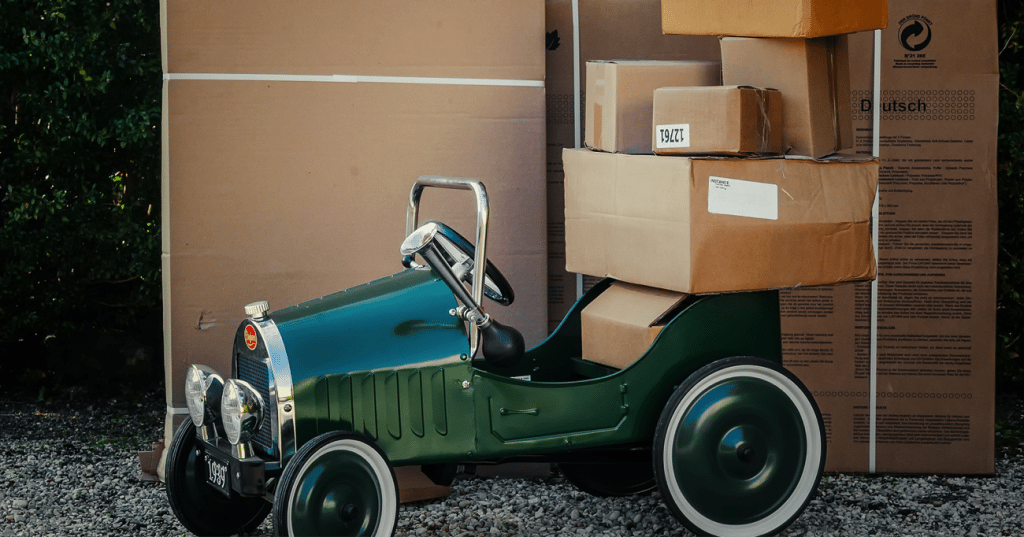 These charges have to do with the items you want to ship, their container, their weight, and their dimensions. Couriers prefer standard and easy-to-handle parcels; if your parcel doesn't fit their criteria, you can be hit with additional charges.
Shipping dangerous goods: If you sell items that contain alcohol, lithium ion batteries, or liquids, listen up! In the shipping world, items that are considered as "dangerous" contain materials that, if not handled carefully, can cause harm to those handling them in transit. IATA, who regulates air travel, is the international organization that determines what materials are considered dangerous.
As couriers must handle these types of shipments very carefully, you can expect them to add an additional charge for this service. The fee is mostly a percentage of the shipping costs or the value of the goods (sometimes even both.)
Oversized or heavy items: If your parcel exceeds a courier's standard dimension or weight, surcharges can apply. For example, if the length of your parcel exceeds 2 meters, or if the dead weight is over 80kg, you can be charged for having an oversized item or heavy parcel.
Unusual packaging: The material and the shape of the containers can lead to additional fees. If your container is made of wood or metal, or if it's cylindrical, you can expect extra fees to be charged.
Tax & duty-related charges
As you may know, shipping internationally may require the sender or the recipient to pay for taxes and duties, depending on the value of the shipment and country regulations. There are two types of shipments: DDU, which stands for "Deliver Duty Unpaid", and DDP, "Deliver Duty Paid".
DDU: For DDU shipments, the recipient is responsible for paying the taxes and the duties. In this case, you won't see any additional charges from the courier. However, you need to keep an eye on these shipments, because as the sender you will be responsible in case the recipient is not willing to pay those taxes or doesn't want the shipment anymore. In that case, either you would have to pay these taxes on behalf of the recipient, or worse case scenario, ask for your shipment to be returned or abandoned. In both cases, someone will have to pay something.
DDP: For DDP shipments, the sender is responsible for paying the taxes and duties. However, the pricing for this is more complex. The couriers will charge you a fixed "DDP handling fee" for paying the tax & duty on your behalf when the shipment arrives at the destination country. In addition, you can also expect a "disbursement fee", calculated as a percentage of the amount of tax & duty they will advance on your behalf. These charges can appear subsequently and should not be underestimated.
Despite the complex pricing, DDP shipments do bring you the peace of mind that your shipment will not be returned or abandoned simply because the recipient refuses to pay for the tax & duty.
Under-declaring shipments: One mistake you should avoid entirely is under-declaring the items of your shipments on the commercial invoice. If the custom clearance agencies suspect that the declared value is below market price, they may ask you for a new invoice and many additional costs can follow. If they don't receive the revised commercial invoice in a timely manner, the parcel can remain in customs, triggering warehouse storage fees. Additionally, the courier can charge you a fee for undervaluing your goods. It can't be stressed enough to please be careful in assessing and declaring properly the value of your shipment.
Navigating around hidden fees
Now that you are aware of the hidden fees and additional charges that can occur while shipping internationally, we hope you can learn to budget for these accordingly (or avoid some of them entirely.)
Here are some tips to minimize the chances of having to pay these additional fees:
Be efficient with your packaging: Having efficient packaging not only allows you to secure your items from possible damage, but also lowers shipping costs, reducing the chances of your shipment being oversized or overweight.
Avoid selling products with a dangerous component internationally: If you're not interested in paying additional fees for special handling, don't want to deal with the limitations of air freight, or don't have enough manpower to handle issues that may arise with dangerous goods shipments, it may be best to only ship your dangerous goods items domestically.
Be clear with customers about any additional costs: Install a plugin at your store checkout that shows dynamic shipping rates and all additional fees upfront to reduce cart abandonment. Easyship's Rates at Checkout is one option.
Make sure you have correct the contact information: Ensure you are collecting accurate delivery information from your customer to avoid failed deliveries. An address verification tool such as Addressy can help. And read out article on ecommerce address verification for more.
Deliver packages with duties paid: This may sound counter-intuitive, but DDP shipments may help reduce logistics costs for your business in the long run. Although there are more fees associated with handling DDP shipments, it drastically reduces the chances of customers abandoning the shipment simply because they were unaware of the costs involved in importing their order. Abandoned shipments force you to either have customs destroy your item, resulting in a loss for you, or require you to pay additional fees if you want the shipment returned.
This is a guest post by Easyship. Easyship is an all-in-one shipping management tool that automates everything from in-cart checkout to delivery, helping eCommerce sellers ship worldwide in minutes.