The world of ecommerce is an ever-changing landscape, and nowhere is this more evident than during peak season. Traditionally associated with the holiday shopping rush between November and December, peak season has undergone a metamorphosis in recent years. This year, retail ecommerce is expected to make up 19.6% of 2023 holiday spending, per Insider Intelligence.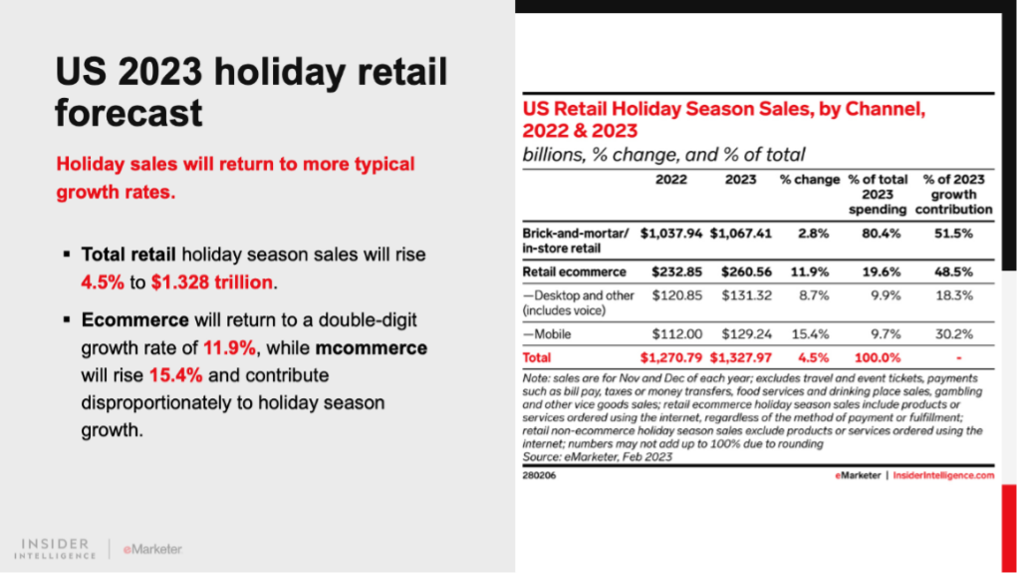 In this article, we'll explore how the dynamics of peak season have shifted due to increased competition, incredible technology, changing market trends, and evolving consumer expectations.
But First, Let's Talk About the Key Peak Season Dates
While peak season was once dominated by in-store shopping, Cyber Monday has emerged as the new frontrunner, outpacing Black Friday as the pinnacle of consumer spending during peak season. Bolstered by the surge in online shopping, Cyber Monday triumphed with a staggering $10.7 billion in the US in 2022, closely trailed by Black Friday at $9.9 billion (Statista). This is not to say that those of you who own brick-and-mortar storefronts should think less about peak season prep, but rather, if your consumer shops both online and in your store, how you can create seamless experiences for them.
Another shift has occurred in peak seasonality, with the season expanding earlier through October for many businesses. Below are some key shopping dates coming up this year:
Amazon Prime Day: Varies, likely Mid-October in 2023
Halloween: October 31st
Black Friday: Friday, November 23, 2023
Small Business Saturday: Saturday, November 24, 2023
Cyber Monday: Monday, November 27, 2023
Hanukkah: December 7–15, 2023
Green Monday: December 10, 2023
National Free Shipping Day: December 14, 2023
Super Saturday: December 23, 2023
Boxing Day: December 26, 2023
Personalizing the Customer Experience
It's almost impossible to shop online without having a personalized recommendation sent to you somewhere during your shopping journey. Whether it's through personalized email campaigns or product suggestion, McKinsey found that consumers are 78% more likely to return to an online store if their experience is personalized. So, what can you do? Use your customer data, talk to your customers, and leverage technology that will help you delight your customer at each stage of their shopping journey. By using customer data, you should be able to create excellent experiences for your customers. Throw in predictive analytics and you will stay one step ahead of the herd.
Mobile Shopping
Remember the chart I shared at the beginning of this article? Did you notice that mobile and desktop shopping are nearly tied? Look again. Statista recently published an astonishing statistic showing that mobile ecommerce sales now make up 60% of global ecommerce sales. This trend is making it imperative for online retailers to step up their game by fine-tuning their websites for mobile compatibility and providing streamlined, user-friendly mobile shopping journeys to maintain a competitive edge. If you aren't thinking about your mobile shoppers, it's time to add their shopping journey to the top of your priority list.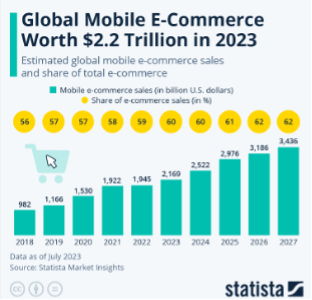 Social Commerce
If you aren't already communicating with your customers on social media, this should be a top priority of your peak season strategy.
By creating immersive shopping experiences through engaging content, videos, and interactive posts and stories, you can expect your conversion to increase. Think about targeting marketing campaigns that promote your brand message and products while creating a sense of urgency. If you haven't already, consider connecting your social media platforms to your ecommerce platform to create a seamless experience for your consumer. Once again, creating connections online is going to be key this season.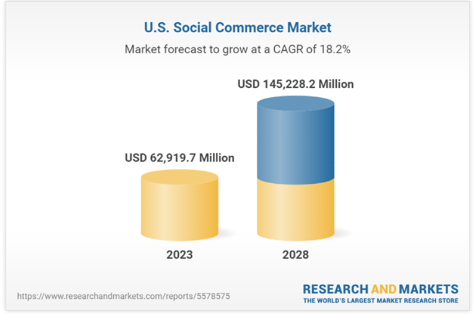 Artificial Intelligence and Machine Learning
We couldn't write a blog for 2023 trends without addressing the many ways online retailers are using AI and ML to help build their businesses. Marketing teams have found tremendous success with personalization, content creation, and campaigns through AI, and while not new to the scene, chat bots are making it easier and faster for customers to get the answers they need, find the products they want, and check out quickly.
But what about data manipulation, forecasting, and inventory planning? As AI and ML gain popularity, there are multiple AI companies that will help you turn mounds of data into important and actionable insights. From forecasting to demand planning, AI is making it easier for retailers to dial in their purchasing, making sure they are properly stocked and ready for spikes in demand. Do I think we are ready for machines to take over all human interaction and number crunching? No. But I do think now is the time for retailers to do some diligent research on what, if any, AI/ML technology they can adopt to help their businesses succeed.
What to Do If You Aren't Ready for Mobile, AI&ML and Social… Not to Worry!
Let's face it, getting your mobile platform ready, becoming a social media star, and getting a firm grasp on AI & ML is a lot to handle, especially when peak season is just around the corner. If this feels like a steep climb you aren't ready to take on, you might think about getting your products on a marketplace that is already using these strategies to get out in front of their customers. Leverage their social media presence, technology development, and AI/ML smarts to help you get in front of more customers. This will not only give you a chance to grow your customer base as quickly as possible but also will let you try out some strategies that you can adopt later once you have all your ducks in a row. Some marketplaces also offer logistics services to help you make sure you can handle the peak season rush.
In Conclusion...
With just a few months left until peak season kicks off, it's important to think about what your business should be doing now to get ready to take on the busiest time of year. By now, your inventory should be dialed—and well on its way—if not already received. That leaves the fun stuff to think about: How are you going to get the word out about your brand on social? What data can you leverage to better understand your consumer and position yourself ahead of the game? And finally, what can you do now to be sure you are mobile friendly? As I sit and write this, we are two months out from mid-October, a potential time for Amazon Prime Day #2, and just over three months from Black Friday. It's time to get your plans in place and be prepared for peak! Ready, set, GO! Happy Peak!
For more tips and tricks for peak season preparation, download our first ever Peak Season Playbook for Retailers and Ecommerce Merchants! Don't have the time to read it? Watch or listen to our on-demand 2023 Peak Season Panel for Retailers and Ecommerce Merchants to get the key highlights.