While there is great flexibility with online marketplaces, listing your products and managing the inventory you have for sale can be difficult. It's important that you avoid the duplication of products and items, as well as keep your data and records up to date.
Problems will also increase with the number of channels that are used for selling online. If you are on multiple channels, you should have processes that lead to an optimal experience with your sales. This is where multi-channel listing software comes in.
Top 10 Multi Channel Listing Software
1.)
SixBit Software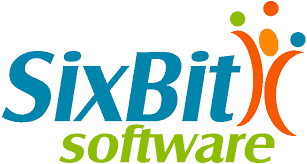 SixBit Software created the very first multi-channel listing software that was built for eBay users back in 1997 giving people a faster way to get their items on eBay. Having many years of experience, SixBit Software understands the trials and complications that sellers deal with. This is why SixBit is constantly looking for ways to provide the best solutions to sellers.
SixBit Software has five different packages to choose from with different ranges in their functions and capabilities. The number of channels that you are able to access is going to depend on the plan that you decide on. Make sure you understand the product you are choosing and that it fits with what you are trying to accomplish. Here is a list of their products and their descriptions:
Home & Hobby: This product is perfect for those who need customized data, are making frequent edits, and sell items over the counter.
Small Business: If you have a small business that needs profit and loss reports, inventory tracking, or shipping automation.
Enterprise: If you are running a larger business and need the ability to sell on multiple channels and have more automation and reporting.
Enterprise Duo: If you are an Enterprise seller that wants to get into another selling marketplace.
Enterprise Max: This is for those who need everything that SixBit has in the arsenal.
2.)
MucheCo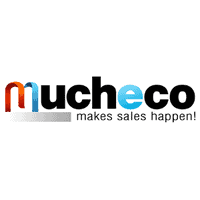 MucheCo offers a variety of e-commerce Design and Software Development. The services they cater to are web design, social media marketing, multichannel application, and more. They offer a cloud-based e-commerce solution that integrates with a variety of online platforms and markets.
The objective of their product is to make sales over multiple platforms and marketplaces as easy and convenient as possible for sellers. One of the perks of using MucheCo is that it comes with automatic storage and backup of all your important data, allowing you to optimize your results.
The different packages they offer are self-service, value seller, fast grower, and corporate chain. One of the coolest perks of MucheCo is that it lets users set changing prices on their products. This means that prices will increase or decrease automatically based on market demand.
3.) MultiChannel Works

MultiChannel Works is a company that allows you to sync your inventory, orders, listings, shipping, and more across all of your e-commerce stores and marketplaces. When you connect your sales channels with MultiChannel Works, your orders will automatically import into one central software system.
You will have full control over how you choose to manage your orders from sales made online and offline of your sales channels. It allows you to save time so you are able to grow sales on more channels, and earn more money. Their products include cloud standard, cloud pro, cloud enterprise, cloud enterprise plus, and self-hosted.
4.) Linnworks

Linnworks connects and automates the different areas of your selling processes. It lets users have more control of their online sales and revenues by promoting selling across channels directly from the interface.
Linnworks helps to keep track of all products and sales and has been supported by several sales channels. Users are able to have a free trial so they can see if it has all the capabilities they need. It can be purchased for $250 per month in the standard version or $600 per month on the advanced version.
They also have Linnworks Business which is meant for medium-sized businesses looking for high-growth and customization. This package starts at $1600 per month. Lastly, they have a Linnworks Enterprise package. This is for businesses that are seeking high-performance customization and support.
5.) Kyozou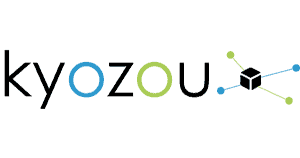 Kyozou is a complete multi-channel listing software solution that manages the daily online sales integrated with Amazon, eBay, Walmart, and Newegg. With Kyozou, you are able to stay organized by giving access to the inventory management system. You can update inventory with a feed file, or by directly using a barcode scanner from the Kyozou User Interface. The inventory management feature updates inventory quantities instantly on all your sales channels. This helps you to avoid overselling and makes sure your customers have a great experience.

Kyozou also makes the online selling process a breeze by including management for orders and shipping. As inventory is sold, it will all be placed into the same Kyozou account so you can create invoices, handle refunds, print shipping labels, and save on shipping rates.
There are two major plans you can get with Kyozou called pay per percentage and pay per listing. They give users the ability to choose the plan that works best with them and their business.
6.) ChannelSale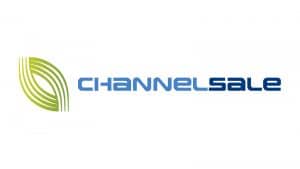 ChannelSale gives online Sellers powerful multi-channel listing software solutions to automate the syncing of product listings, orders, and inventory they have on shopping sites. This platform allows for an unlimited number of users at the same time and gives them visibility of different online stores on the main dashboard.
The ChannelSale platform allows you to create listings on all major online shopping sites that are optimal for your products. You also have the ability to sync multi-channel orders, as well as keep track of orders that have already shipped. There are also in-depth product sales performance reports that give you the best strategies for your practice.
7.) Sellbrite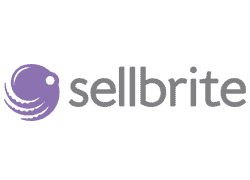 Sellbrite allows retailers and e-commerce brands to effortlessly sell products across several online channels. They do this by providing a product with automation that simplifies listing, prevents overselling, and helps you gain control over your inventory and order fulfillment.
One cool feature they have is called Templates and Recipes. This allows you to automate your listing items from your catalog and update your data in bulk across multiple marketplaces.
Like everything, pricing depends on which version you buy. Their prices range from $49 per month on their Pro 100 model to $399 on their Pro 10k model.
8.) CedCommerce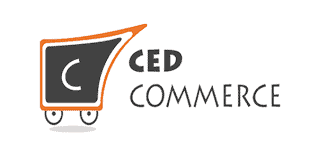 CedCommerce gives small to medium-sized businesses the ability to move their products from their online platform, to some of the largest e-commerce markets in the world. Their solutions help sellers move data to different marketplaces and adjust that data according to their guidelines.
CedCommerce is also a great tool to prevent overselling, as sellers can auto-accept orders and sync inventory status across several marketplaces.
Their products start at around the $30 per month mark and have options for direct payment or subscription-based plans.
CedCommerce has both direct payment and subscription-based models, which start at $30 per month on annual plans.
9.) SellerActive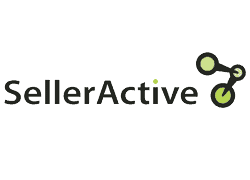 With SellerActive, you are able to easily build listings for your products and put them out onto platforms like Amazon, Walmart, eBay, and as well as others. When sales are made, there will be an update across all your sales channels instantly. And for even more protection, you can set low stock thresholds that will keep your products from reaching zero and alert you if items are running low.
Selleractive also has one on one support from customer service that will walk you through their software from top to bottom. They offer basic and pro plans that range from $79 – $299 per month on the basic plans and from $499 to $899 on the pro plans.
10.) Scout

Extensiv Warehouse Manager lets you do your inventory management from your mobile device. You have the ability to receive, pick, pack, and ship inventory while using any smartphone device. Extensiv Warehouse Manager doesn't stop there though. It updates product quantities in real-time and allows you to manage multiple warehouse locations, bins, SKU numbers, and assets. You are able to manage any number of orders efficiently by using workflows and triggers, as well as having detailed reporting functions that include lot recall, asset summaries, and cycle counts.
Another cool thing about Extensiv Warehouse Manager is that it validates and verifies receiving, picking, packing, and shipping transactions. And last but not least, you can print detailed product and bin barcodes. All these tools and options make Extensiv Warehouse Manager a top choice for channel listing and managing your inventory. You have everything you need right on your smartphone to help you run a successful business.
Contact Our Team For A FREE Demo Of TopShelf!
Using an efficient multi-channel listing software for managing inventory and listings on a number of channels will help sellers save both time and effort. It can also help to reduce the risk associated with manually inputting information into the marketplace.
When you automate your processes, it reduces your effort which can help maximize your profits and generate more sales than ever before.
Multi Channel Listing Software FAQs
What are the benefits of using multi-channel listing software?
The benefits of using multi-channel ecommerce software include increased efficiency in managing listings, centralized inventory management, streamlined order fulfillment, increased exposure for your products, and the ability to expand your sales channels.
What features should I look for in multi-channel listing software?
Some features to look for in multi-channel listing tools include inventory management, order management, pricing and repricing tools, listing optimization tools, and reporting and analytics.
How does multi-channel listing software help with listing optimization?
Multi-channel listing management helps with listing optimization by providing you with tools to streamline your product listings for search engines, improve product descriptions and images, and run A/B tests to optimize your listings.
Is multi-channel listing software suitable for all types of businesses?
Multi-channel listing software is suitable for ecommerce businesses of all sizes that list products online across multiple marketplaces. However, the specific features and capabilities of the software may vary depending on the provider and the subscription plan you choose.